Honouring the best football boots to have been worn this year.
It seemed just like yesterday that we did the Best Football Boots of 2019. The remake of the iconic red adidas Predator Mania won best Limited Edition boot, the adidas Copa 19.1 won Most Comfortable Boot and the Mizuno Rebula 3 Japan was the unanimous champion of all boots in 2019.
We're doing things a little differently here in 2020. We had a week's voting by our community to award a Reader's Choice nominee for each category on top of our very own winner.
Got any thoughts on the winners? Let us know in the comments below.
Most Underrated Boot
A very good boot that doesn't get the flowers it deserves. We loved the ASICS Ultrezza AI for its all-round comfort though it doesn't see the light of day outside of Japan. The Puma King Platinum wasn't even highly rated enough by Puma themselves to feature alongside their Future and One silos, not until Neymar started sporting them. Then we have the Under Armour Clone Magnetico Pro, endorsed by only a few players in world football, and also the new Lotto Maestro.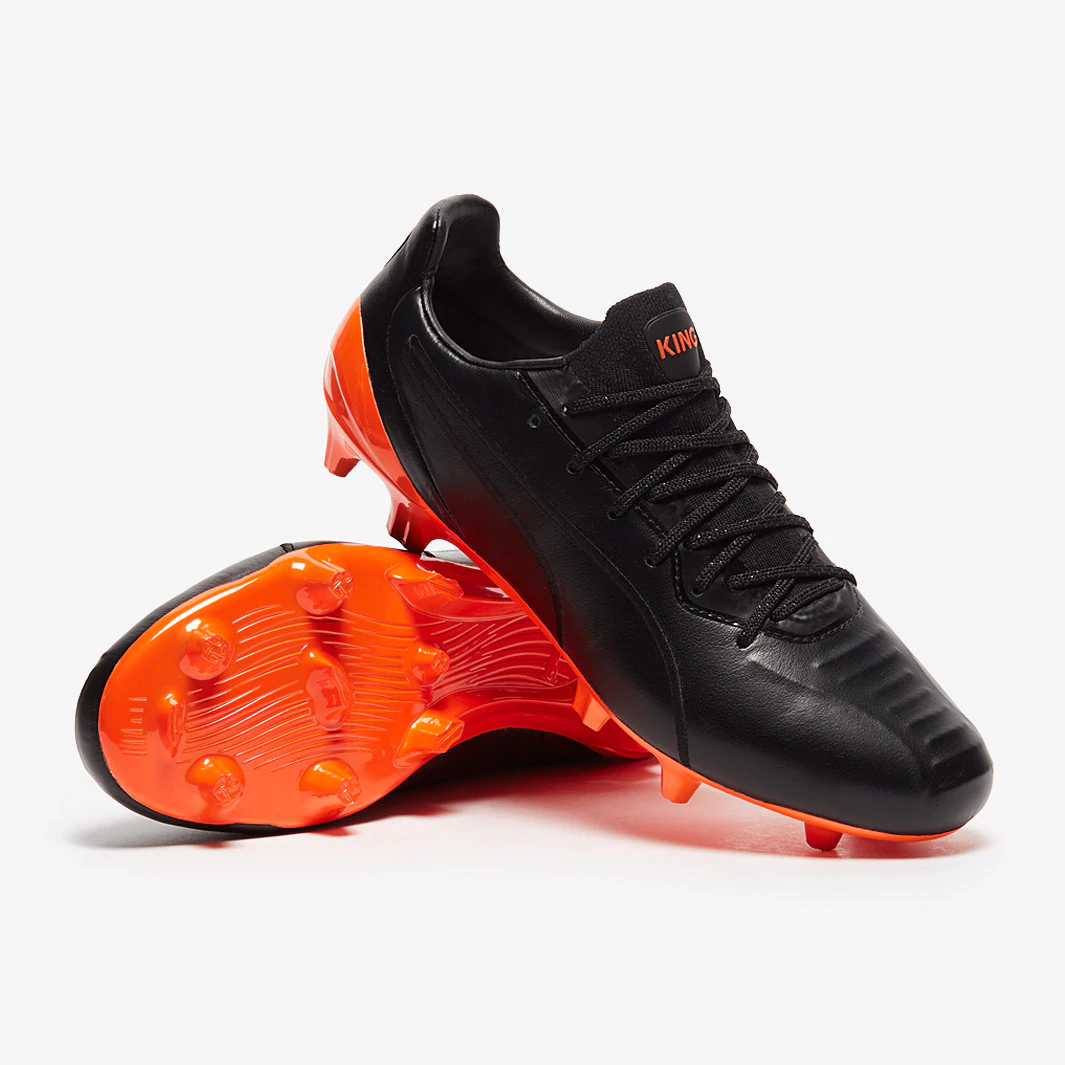 Reader's Choice
Puma King Platinum
Multiple stores
Having come into the spotlight after Neymar rocked up in these boots, fans have started to realise what a solid number the Puma King Platinum is.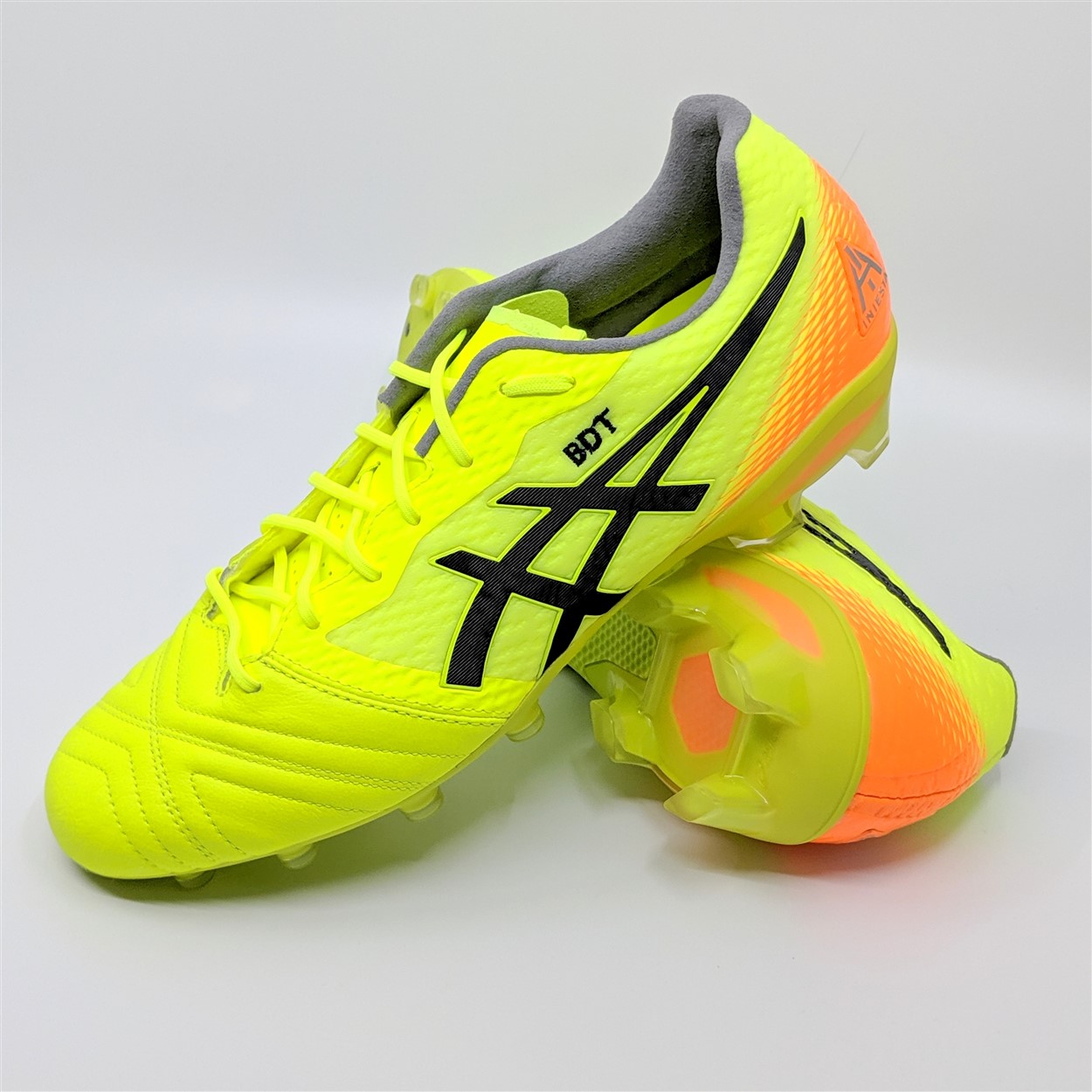 BOOTHYPE Winner
ASICS Ultrezza AI
Currently Unavailable
Not often known for their football boots, the ASICS Ultrezza AI is one of the best performing boots in the market no one is talking about. Marrying an elegant touch on the ball and all-round comfort, the Ultrezza genuinely feels like a boot designed by the maestro, Andres Iniesta.
The Flashiest Boot
A rebrand of last year's "Primadonna's Favourite", this is an ode to design. Football boots today all look fantastic but these selections are just a cut above. The Nike Mercurial Vapor always makes the list and the new Puma Ultra is a sleek one. adidas is very strongly represented with three of their silos being given the nod.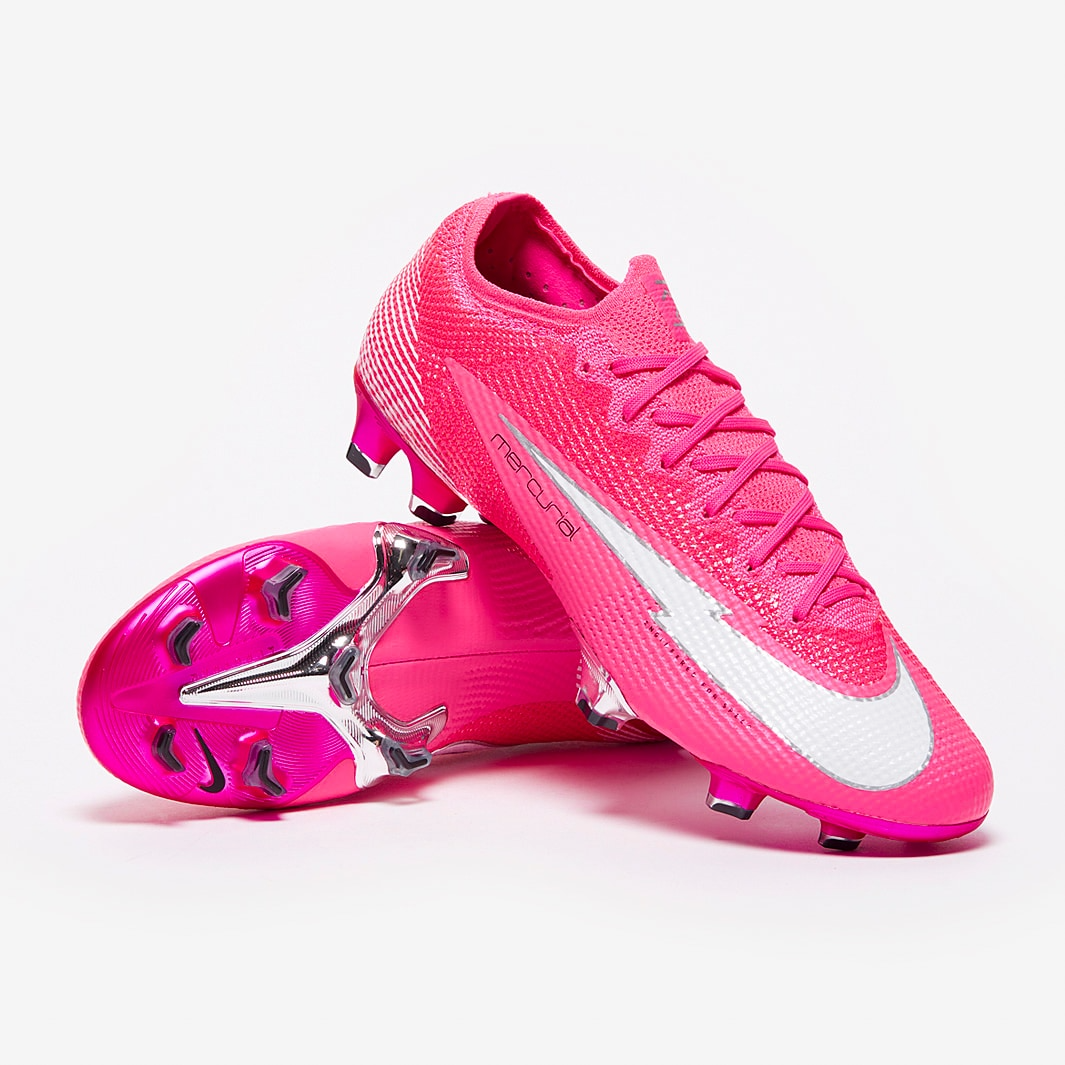 Reader's Choice
Nike Mercurial Vapor XIII Elite
Multiple stores
A major fan favourite, is it a surprise anymore that the Mercurial series ranks very highly in the looks department? An undeniably popular choice.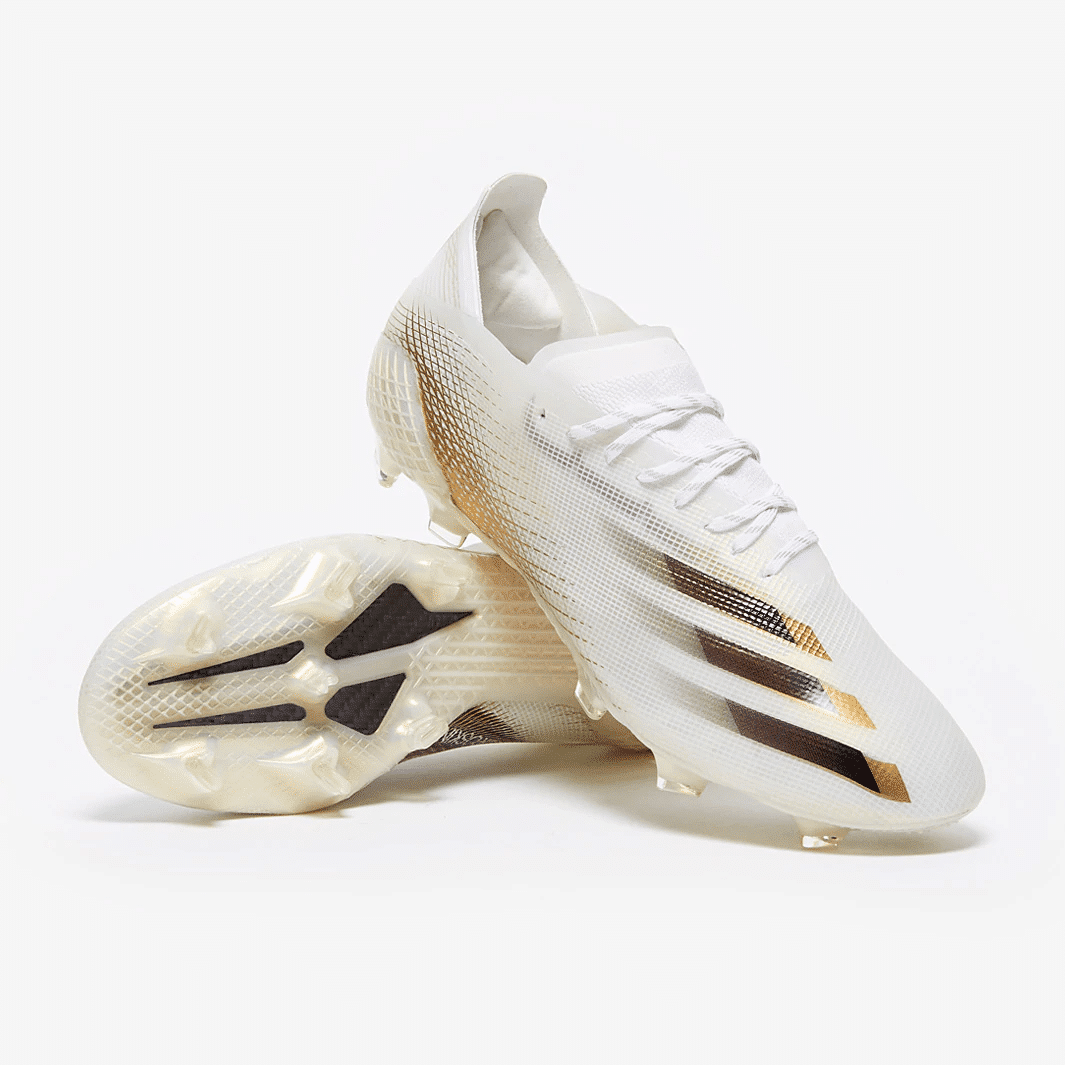 BOOTHYPE Winner
adidas X Ghosted .1
Multiple stores
A return to their slick F50 speed style has got our tongues wagging. There was a lot of great competition in this category but that carbon fiber soleplate ensures that you don't just run fast, but you look great as well.
Best Limited Edition Boot
We're spoilt for choice here. The brands love a limited edition design, whether it's a remake or a player exclusive colourway. In 2020, two Predator designs make the list with the uber cool adidas Predator Dragon and the concept adidas Predator Archive catchin the eye. The pink Kylian Mbappe edition of the Mercurial Superfly is a shoo in while another blast from the past in the Nike Phantom GT Scorpion makes the cut. The hipster's choice, however, is the stunning Diadora Brasils 'Gold Capsule'.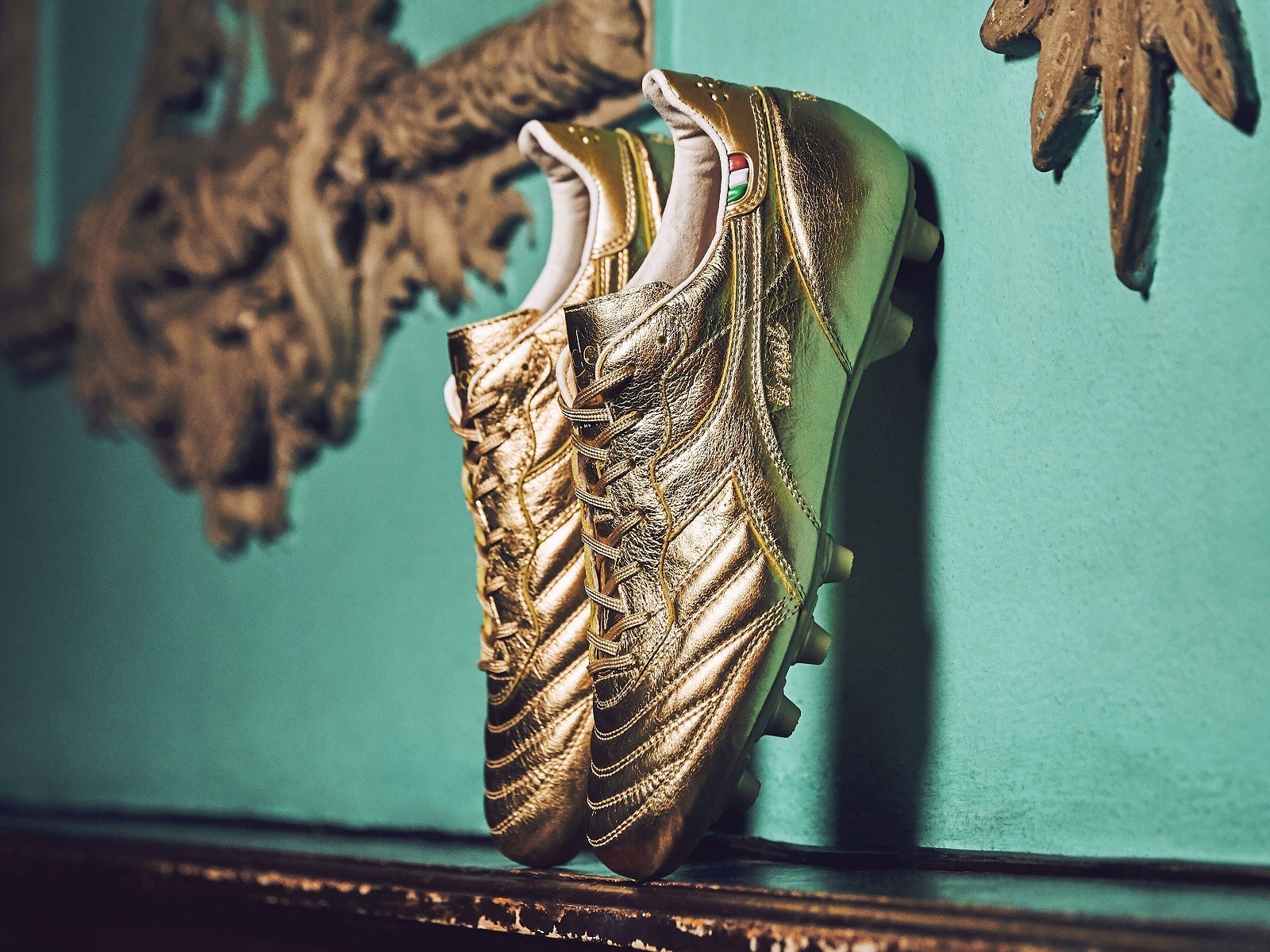 Reader's Choice and BOOTHYPE Winner
Diadora Brasil Gold Capsule
Currently Unavailable
A unanimous decision between the fans and the BOOTHYPE team, you just can't beat having an all-gold leather boot. We'd love to see this appear on the pitch someday though anyone who owns these would rather have it enshrined on your living room wall.
Best Colourway Set
We love a uniform colour that binds a brand's football boot collection. Puma's Fear pack is a creative nod to Halloween we'd like to see more brands do. Then we have adidas' Uniforia and Glory Hunter pack featuring paint swishes and a cool blue/white/red tone respectively. Nike's Flash Crimson pack is stunning though we love a black pack too with the iridescent finish adding class to the Kinetic Black pack.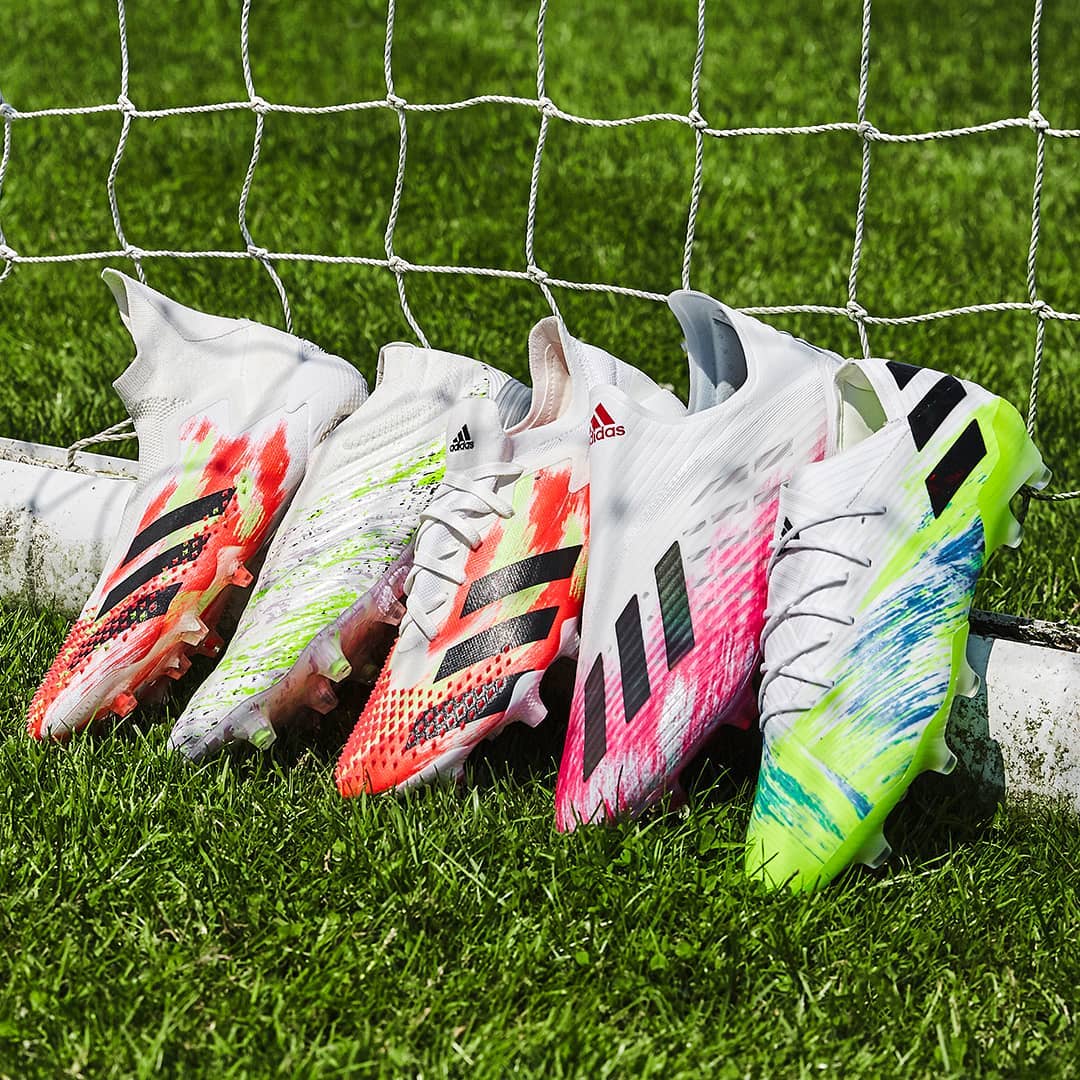 Reader's Choice
adidas Uniforia Pack
Multiple stores
The fresh colourway and unique "painted" design is a big favourite of the fans. The only shame was that we were not able to see them on the feet of Pogba, Werner and co. during the Euros.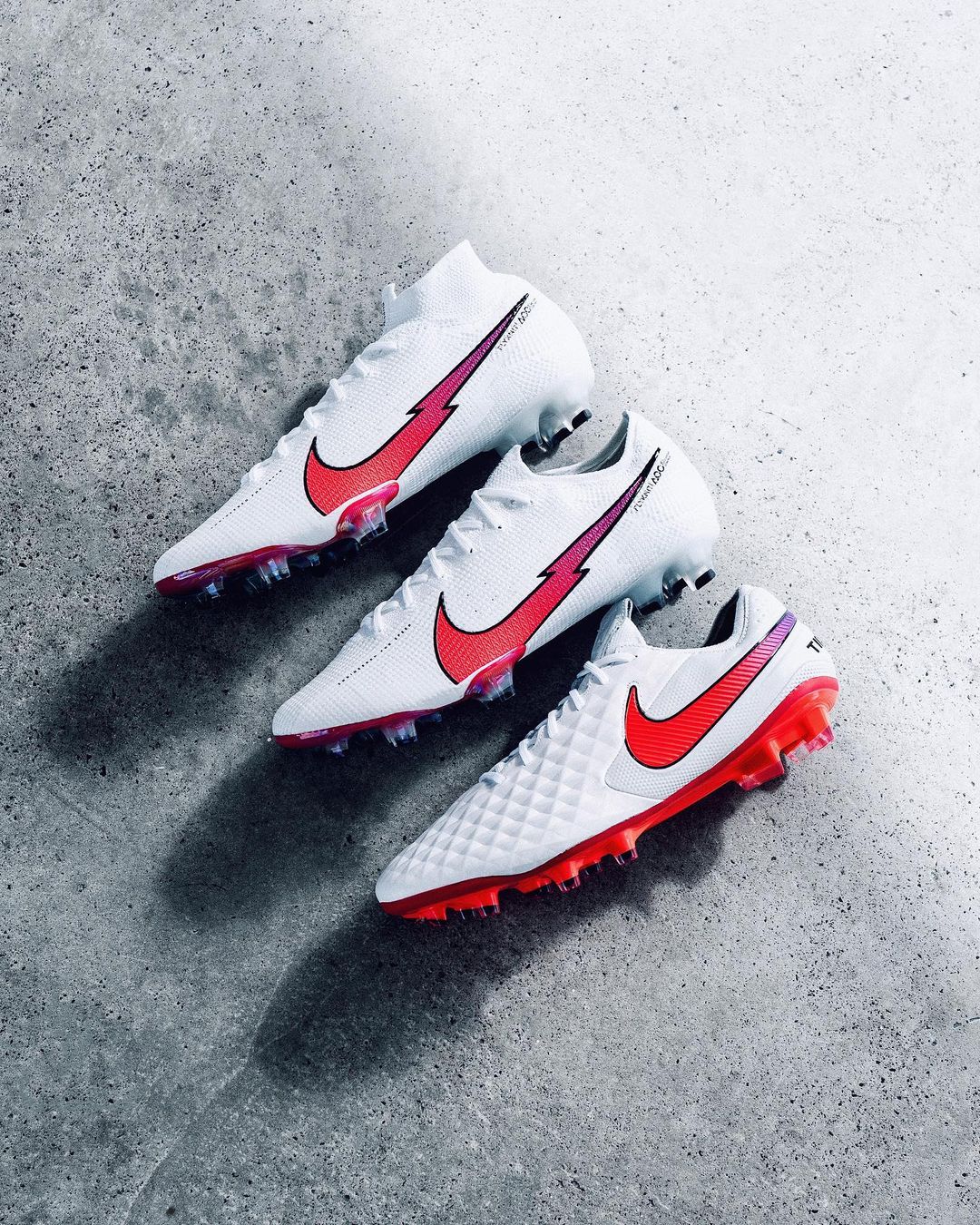 BOOTHYPE Winner
Nike Flash Crimson
Multiple stores
The clean white finish. That deep red swoosh and soleplates with the purple hues. The Nike Flash Crimson pack just oozes pure class.
Most Comfortable Boot
Boots that allow you to play without any pain are always welcomed here at BOOTHYPE. These nominees are so comfortable that we never want to remove them. The adidas Copa feels like plush pillows on your feet. The Puma Future is super soft but also allows for customisability to better mould around your foot shape. You can never go wrong with Mizuno and the Rebula Cup is their representative. Underdogs ASICS and Under Armour also make the cut with their comfortable football boots.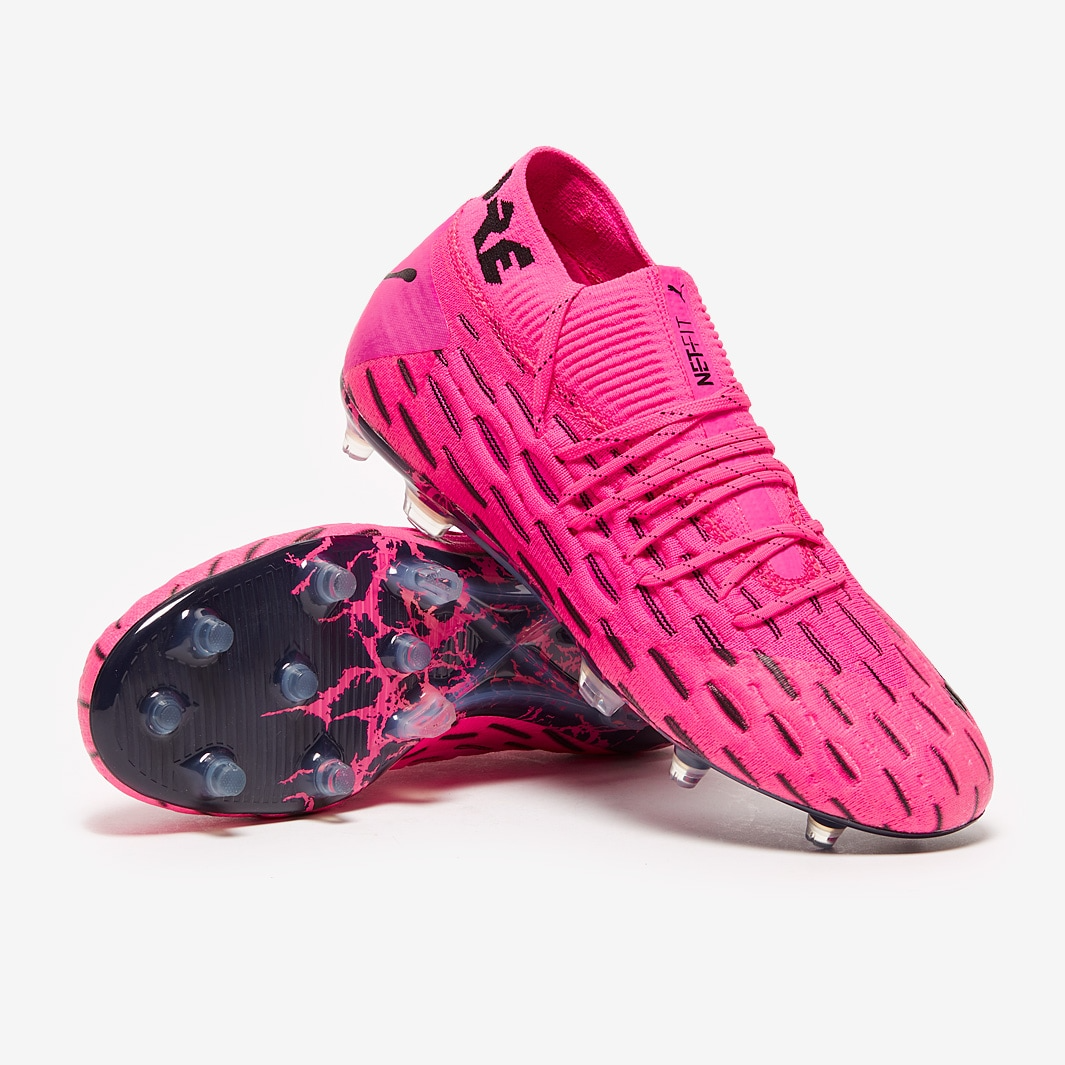 Reader's Choice and BOOTHYPE Winner
Puma Future 6.1
Multiple stores
A tough choice among 5 excellent and comfortable boots but the Puma Future edges it slightly because of your ability to tailor the fit for optimum comfort. Combined with one of the softest knit material in the game, it's no surprise our readers picked it as their choice for comfort.
Best Barefoot Feel
Some of you prefer a much cleaner touch with little between you and the ball. These purists will definitely love our nominees. The most recent launch models; Nike Phantom GT, adidas X Ghosted and the Puma Ultra all make the list. The adidas Nemeziz still remains a boot with a thin upper though people forget how thin the Puma King Platinum is despite being a leather boot.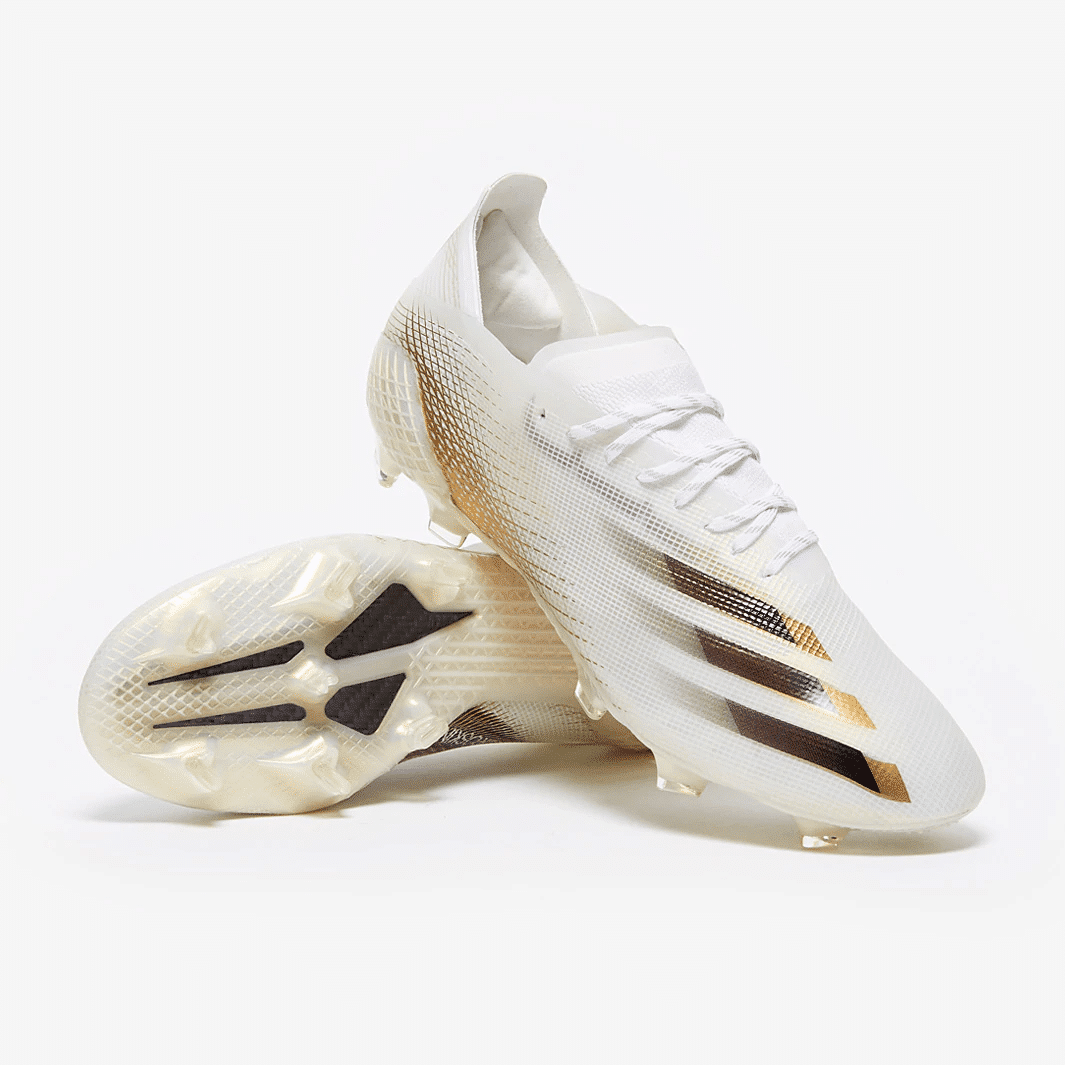 Reader's Choice and BOOTHYPE Winner
adidas X Ghosted .1
Multiple stores
There are a lot of thin uppered options in the market but nothing comes close to the X Ghosted .1. With a translucent upper that keeps the touch as barefoot as can be, the X Ghosted .1 is a unanimous winner in the barefoot category.
Biggest Surprise of 2020
We've had quite a few moments that caught us by surprise. Balenciaga's launch of football inspired apparel was greeted with incredulity while Puma's sweep of top talent including Neymar and Lewandowski was a welcome change from Nike's stranglehold of players. We've also seen more classic football boots worn than ever before and the return of carbon fibre in the X Ghosted were loved by us at BOOTHYPE.
Reader's Choice and BOOTHYPE Winner
Puma signs Neymar and other superstars
Prodirect Soccer
Puma shocked the world when they signed Neymar away from Nike and continued to snap up Lewandowski, Willian and more. The world is watching the big cat shining in the spotlight and it seems everyone is liking what they see.
Boot of the Year 2020
The big one. We're limiting it to only football boots launched this year. The adidas Predator 20 was the most hyped boot launch in years and its popularity can't be ignored. Mizuno continued to deliver with the excellent Mizuno Morelia Neo 3 Japan while Nike merged their two silos to produce the sleek Nike Phantom GT. That said, we think most eyes will be on the two latest speed boots, the adidas X Ghosted and the Puma Ultra, to take home the big prize.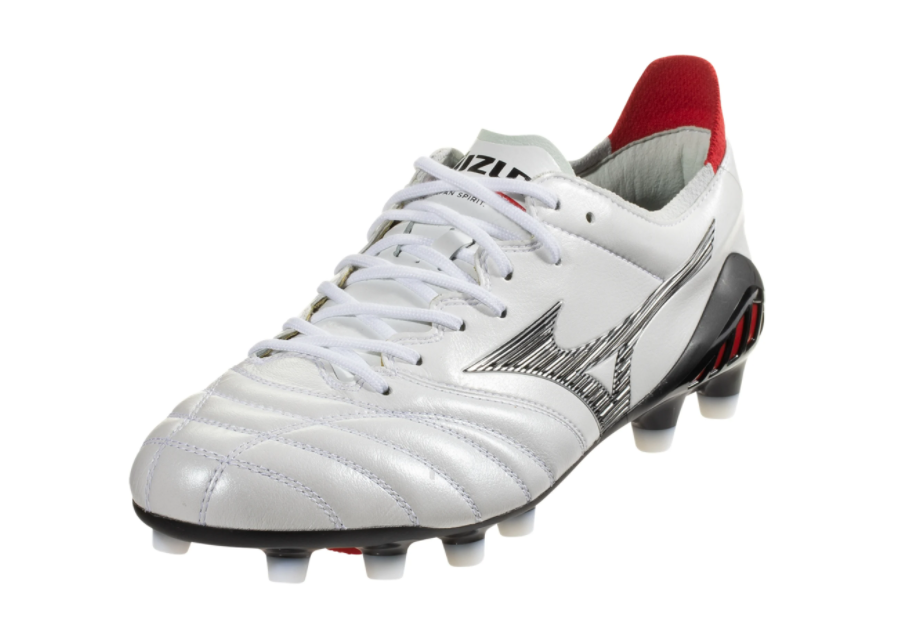 Reader's Choice
Mizuno Morelia Neo III Japan
Multiple stores
It comes to no surprise that this year's Morelia Neo 3 is overwhelming fan's favourite. A super soft leather upper combines comfort, a close touch and a snug fit. The fact that it is handmade in Japan adds to the gloss that makes this the popular vote within the community.
BOOTHYPE Winner
PUMA Ultra 1.1
Multiple stores
The Ultra packs everything you want in a speed boot and more. A feather-light 170g on the scales, comfortable and an accommodating fit for wide feet - sometimes you don't even realise you're wearing anything on feet. Puma deserves all the plaudits for developing this razor sharp football boot.