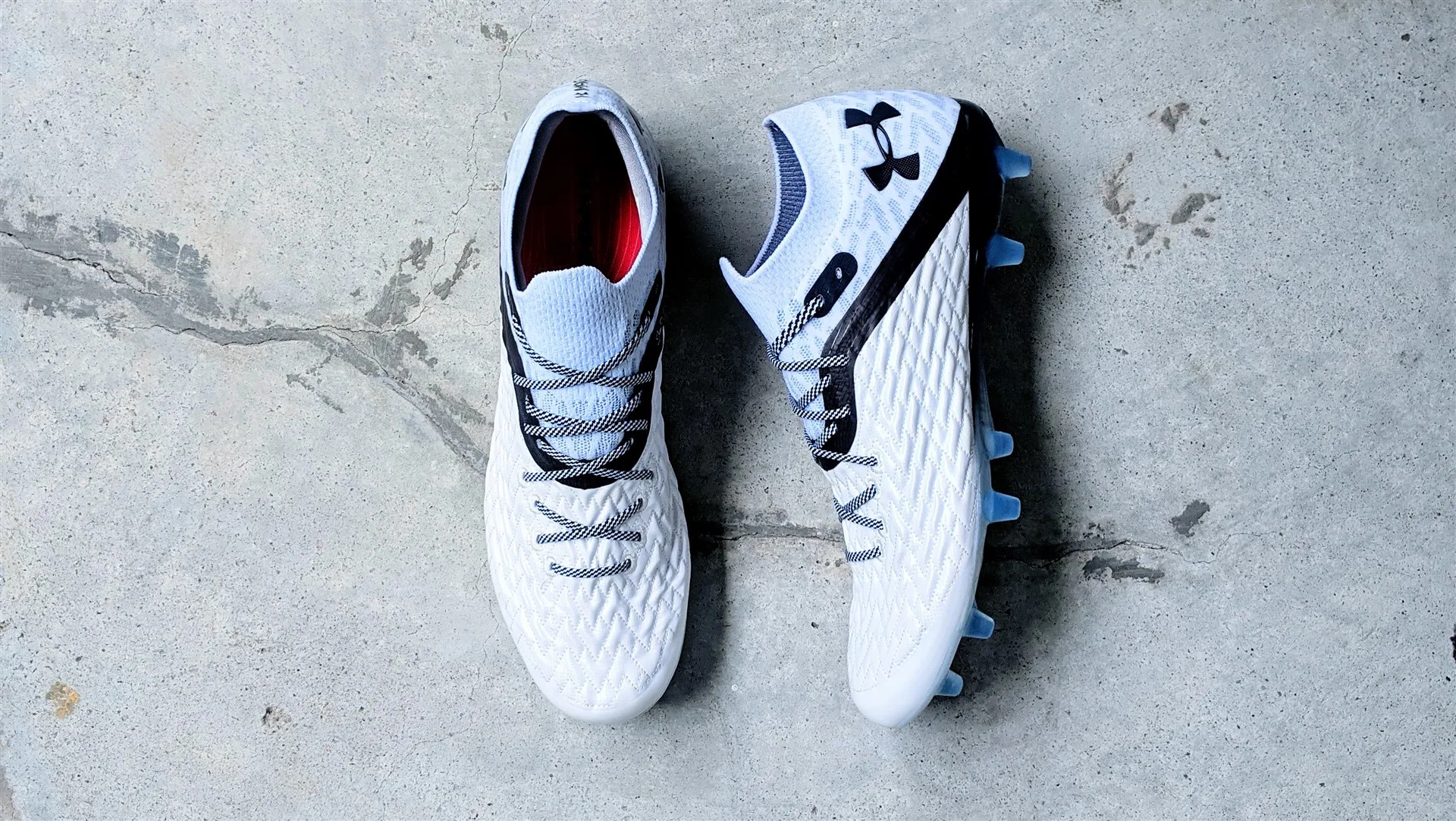 All round comfort in Under Armour's latest push to engage the football market.
Under Armour's relationship with football has always blown hot and cold. The American sports apparel brand has always prioritised US sports and haven't always been sure how to tackle the world's favourite sport, soccer football.
They produced an underrated boot and a great concept in the Under Armour Magnetico Pro with its freakishly thin upper that shocked and awed football boot fans in equal measure. I absolutely loved it and still use it from time to time but such novel concepts were far and few between by them.
With Liverpool at their peak of their powers, it makes sense for Under Armour to bank on its endorsee and star player, Trent Alexander Arnold, to create a fresh platform for the brand to connect with the football market again. This time, the Magnetico has its name slightly altered with the addition of a "Clone" in its name. This latest boot is hardly a doppelganger, for good and bad.
What is the Under Armour Clone Magnetico Pro
Such a curious name, "clone". Apparently, it's the name of the technology used to create the upper material of the boot. Under Armour acknowledges that each feet is different in width and all the curves and bumps it contains. The Clone technology was meant to revolutionise fit and form, adapting to any foot shape that puts on the football boot just like a… well, you get the idea.
Putting on the Clone Magnetico Pro, you immediately notice how snug and comfortable the entire boot feels like, especially around the mid-foot. This is thanks to the Clone material that takes the form of quilted faux leather, though it has a smooth plasticky sheen to it. This upper feels very unique to the touch with each air-filled V-shape pod collapsing under the slightest pressure.
There is ample padding around the heel and the knitted material around the mouth of the boot and tongue area rounds up a boot that feels very comfortable to the touch. It also feels a lot more well built and more premium than its predecessor which is always a good thing.
With the review unit I received from Under Armour, I went true to size and there was one glaring observation when it came to fit – the Clone Magnetico Pro is just too long. I could fit my thumb laterally and still would have space to wiggle my toes. Go at least half a size down to reduce the big gaps around the toes since the Clone upper would be able to accommodate the width of your feet on a smaller size.
A pseudo anatomical soleplate that divides opinion
Once you start jogging and warming up in the Clone Magnetico Pro, you will immediately notice the curvature that presses against the arch of your foot. The idea is to keep your feet planted into the boot. Though the curvature is not as pronounced as the iconic anatomical soleplate of the Nike Mercurial Vapor 13, it's definitely noticeable. I've got a pretty low arch and as a barefoot runner, I prefer to have a natural, flat sole instead of having any curvature putting pressure on parts of my feet.
For those who love anatomical soleplates, you will enjoy the Clone Magnetico Pro but for people like me, it caused cramping and would require some break in time. I would recommend spending the first half of your session in a well-worn pair of boots before switching into the Clones with warmed up feet.
The cramping and the curvature was gradually less pronounced after a few sessions in them but I would have preferred if Under Armour went with a neutral shape for the inside of the sole to appeal to a wider set of feet. This was a lost opportunity considering how Under Armour invested in Ortholite insole that was thick, plush and soft – one of the best in the business.
Light air cushioning and all-round top performer
Where the Under Armour Clone Magnetico Pro comes to shine is with that Clone upper. The quilted material captures pockets of air and it's these air cushions that I find fascinating. The upper is pretty thin and combined with the light air cushioning, the touch on the ball is quite a delight. Passing and receiving the ball felt close to feet but had little bit of cushion upon hard impact.
Pinging long passes was made easier with the thin upper as it allowed me to wrap my foot under and around the ball. Striking the ball almost felt like a barefoot experience save for a light amount of cushion removing the sting of a hard impact. Despite the thin upper, it never felt dangerous to go into tackles perhaps due to how snug and softly cocooned your feet feels in the Clone Magnetico Pro.
I absolutely enjoyed dribbling where I could feel the ball close to me when touching it with the outside of my foot, even at fast pace. Lockdown was also excellent, especially around the mid-foot and heel, as I took the boots through the paces in multiple dribbling drills and 2v2 challenges. The Clone Magnetico Pro stayed locked in through the twists and turns and even the toes were relatively secure. If only the boot was 1 inch shorter.
You also get a well-coated and protected lip to reduce any chance of sole separation, especially when it comes to playing on harsh AG surfaces. Speaking of AG, the stud patterns are unchanged from its predecessors, offering primarily rounded studs for manoeuvrability in FG and shallow AG surfaces. It's not the most aggressive in traction but will do its job for the common player.
It truly feels like the all-rounded boot that Under Armour intended to create and there aren't many boots out there that are able to tick as many boxes in its overall feel and function.
The Clone Magnetico Pro needs to mimic some of its past to chart its future
The Under Armour Clone Magnetico Pro is a good boot, a worthy product for the brand to build around. That Clone upper is truly unique and in hindsight, Under Armour should also have put more effort in marketing its air cushioning instead of only speaking about the accommodating upper.
They have also finally developed a football boot which is of decent build quality. But I can't help but feel that for a boot that promises comfort and fit, that it missed a step with the length and cramp-inducing curved sole. It should take a leaf out of its underrated predecessor on that front if this is truly to be world class.
That said, even the big brands have major glaring issues with their boots but are able to continue standing tall with marketing dollars and a unique concept.
For the most part, this is a football boot that is a must try for those who want to try something different but still enjoy a boot with a slightly padded touch. Just go half a size down and give it a small bit of time to break in to if you have low arches.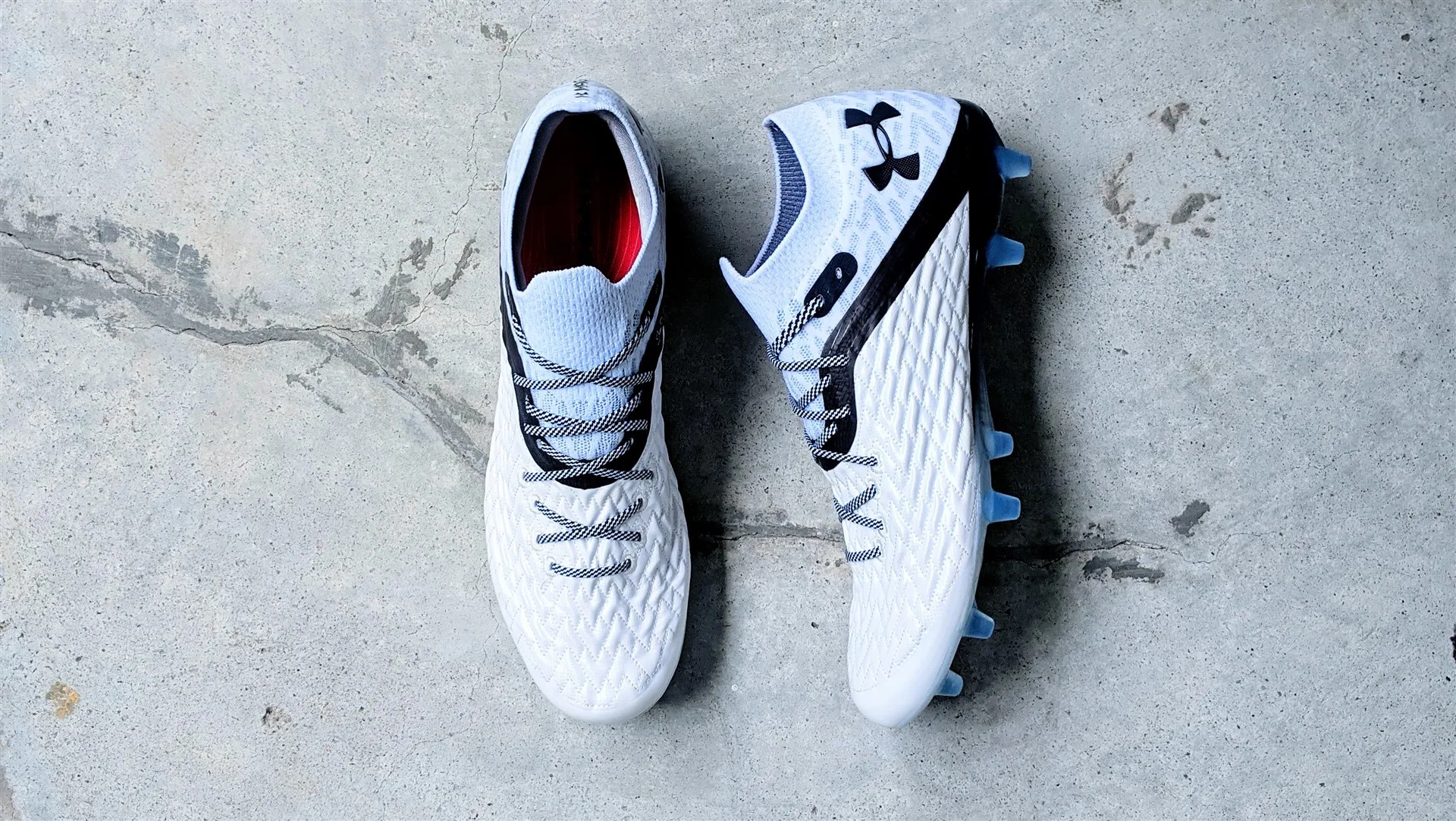 Who is this for?
For the player who likes all-round comfort and would like to try something different.
The Good
Premium build quality
Comfortable materials
Accommodating upper
FG/AG compatibility
Air cushioning on a unique upper
The Bad
Anatomical soleplate
Boot is too long