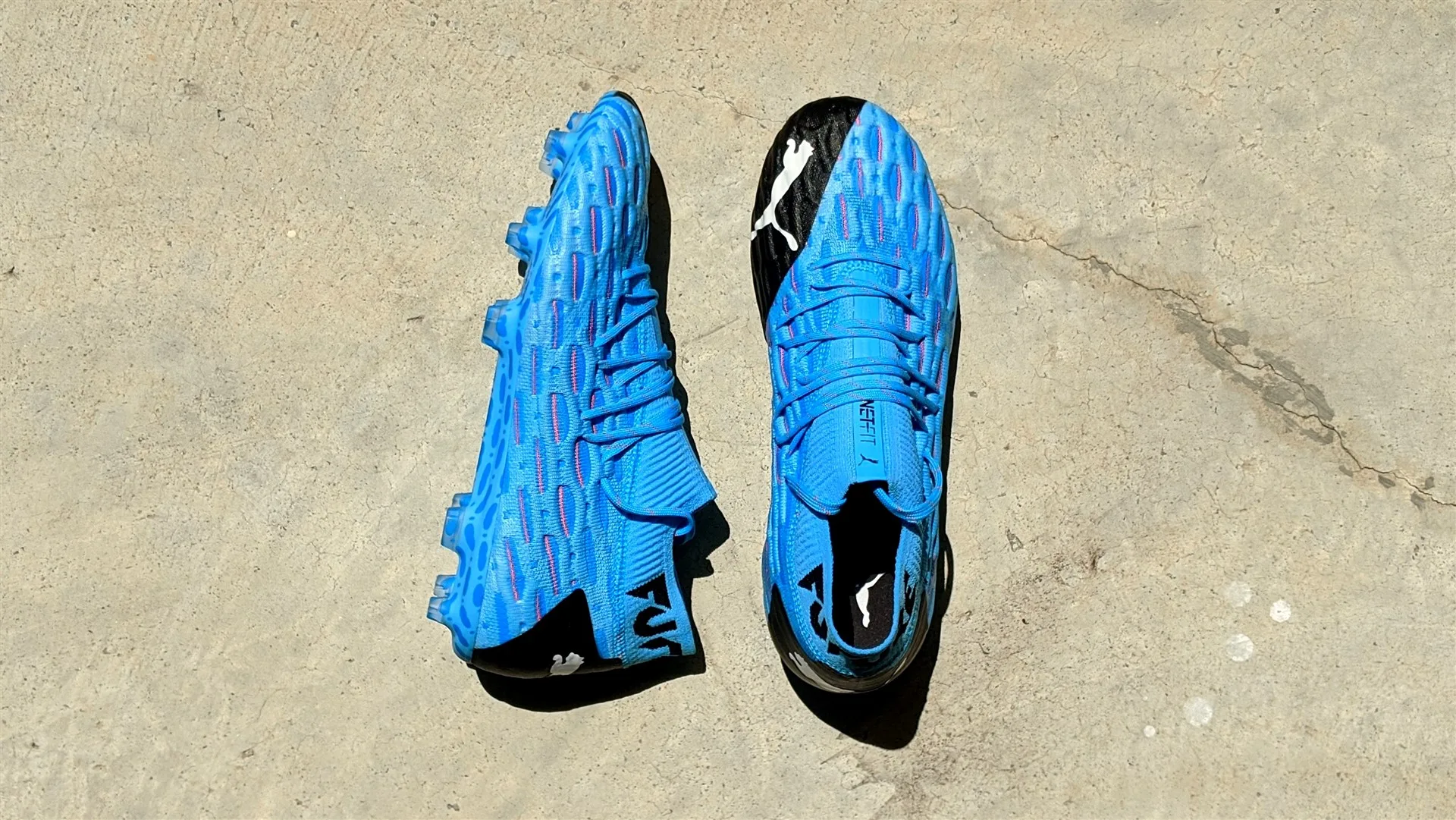 Check below for the best prices
A football boot that gets better over time.
Post hype reviews is a series where we revisit some of our previously reviewed football boots and see if they hold up after months of wear. Do they over-stretch? Do they still give you blisters? How do they feel after continued use? We put the boots to the test.
I remember the first time I saw the Puma Future 5.1. I thought it looked odd. I called it a trypophobic nightmare and to some extent, I still think it looks like one. I was ready to write off the Puma Future at first sight and I had already imagined the headlines:
"Puma goes 1 step backwards with the Future"
"The Puma Future goes from bad to worse"
But alas, even us reviewers make mistakes because once I put it on, everything changed. I felt like the biggest idiot in the room. The Puma Future was not a failure, it was one of the most awesome boots I felt on feet in a long time.
What we said in our first review
The Puma Future is a very wide fitting boot – as most Puma football boots are. I went half a size down to a US 9 and it was very snug, almost like you were wearing your most comfortable pair of plush socks. Despite the ability to customise the fit, I didn't need to customise the lacing patterns as the boot fit me perfectly from the get-go. Expect the Puma Future to conform to most foot shapes due to how adaptable that upper feels but if need be, you can make tweaks to the lacing setup to reduce any pressure points when twisting and turning in game.
During my first session with the Future, it took about 20 minutes for the boots to stretch out nicely around my foot and for me to feel fully comfortable in them. The Netfit upper was lovely. It was padded but not too thick that I couldn't get a close enough feel of the ball.
Passing and receiving the ball felt very engaging but it was striking the ball when I felt the Puma Future 5.1 came alive. For a boot with so many bumps and curvature all across the upper, striking the ball always felt clean and it remains one of my favourite boots to strike the ball in.
Lockdown was never an issue either. The one piece upper holds down your feet really well when it comes to cutting and changing direction. Going half a size down helps too and it remains one of the most comfortable boots currently available. The sock material aids in that feeling of comfort and compression and is one of my favourite knitted materials today.
And finally, the FG studs. They're pretty standard fare that does its job satisfactorily without standing out. It's got a moderate amount of traction and works just as well on AG pitches.
A quick detour to the Puma Future 6.1
Since we last reviewed this, Puma has launched the Puma Future 6.1. It looks exactly the same and while the name change can be confusing, it's essentially a facelift with some minor differences.
Firstly, the light coating that appears at the forefoot and the base of the upper is a little more pronounced and slightly stickier than on the Puma Future 5.1. You're probably not going to feel a big difference with your touch on the ball when dribbling but for those who are concerned with their bad touch on the ball, this feels like a safety net when it comes to your control.
Quite fascinatingly, the fit is even wider than before. Even when going half a size down, the Puma Future 6.1 felt already broken in and roomy. It felt as if I was wearing them for months. If you've got a super wide foot, look no further than the Puma Future. You might want to pass on this if you've got slim feet.
The Puma Future 5.1 passes the test of time
To put it simply, very little has changed about the Puma Future in terms of performance since I first got them for review close to a year back – and that can only be a good thing. It still feels as comfortable and amazing to play in as it was on Day 1. It's an all-rounded boot which is as fun to strike in as it is to tackle with.
That Netfit upper remains as soft as ever without overstretching due to how tight knitted the entire upper is. The early Puma Future models got many worried about the thin Netfit structures snapping in a tackle.
While that would only have ever occurred in a freak accident, the probability of that happening would be even lower considering how thick and strong each lace loop is. The thin silicone layer that covers the base of the upper remains intact, preserving the knit and keeps those areas looking almost brand new. In the photo below, you can clearly see how the colours differ between that zone against the raw knit which has been stained over many games.
However, all that knit does make it feel bulky though it only weighs 225g in a US9 – pretty average by industry standards. I'd recommend not getting it wet because the boots are going to soak up a ton of water with all that knit making it much heavier to play in. Drying the boots would also be a massive challenge.
Overall, the Puma Future is a boot that you can expect to last you a long time. It's pretty rugged, durable and should keep its shape unlike many boots that stretch and turn sloppy over time.
No time like the present
Considering how quickly Puma updates their Future line, this iteration of the Puma Future has exceeded its lifespan. Coming up close to a year now, the Puma Future 5.1 (and 6.1) has been the best iteration yet of this silo. You may have seen leaks online regarding the next generation of the Future which signals the phasing out of this model very soon.
I can't say for sure how good the new Future would be but it looks pretty different conceptually to this current model we have just reviewed. To that I say, do get the Puma Future 5.1/6.1 now while it's available because it's one of Puma's best boots in years. Get them before a low key excellent boot gets consigned to the past.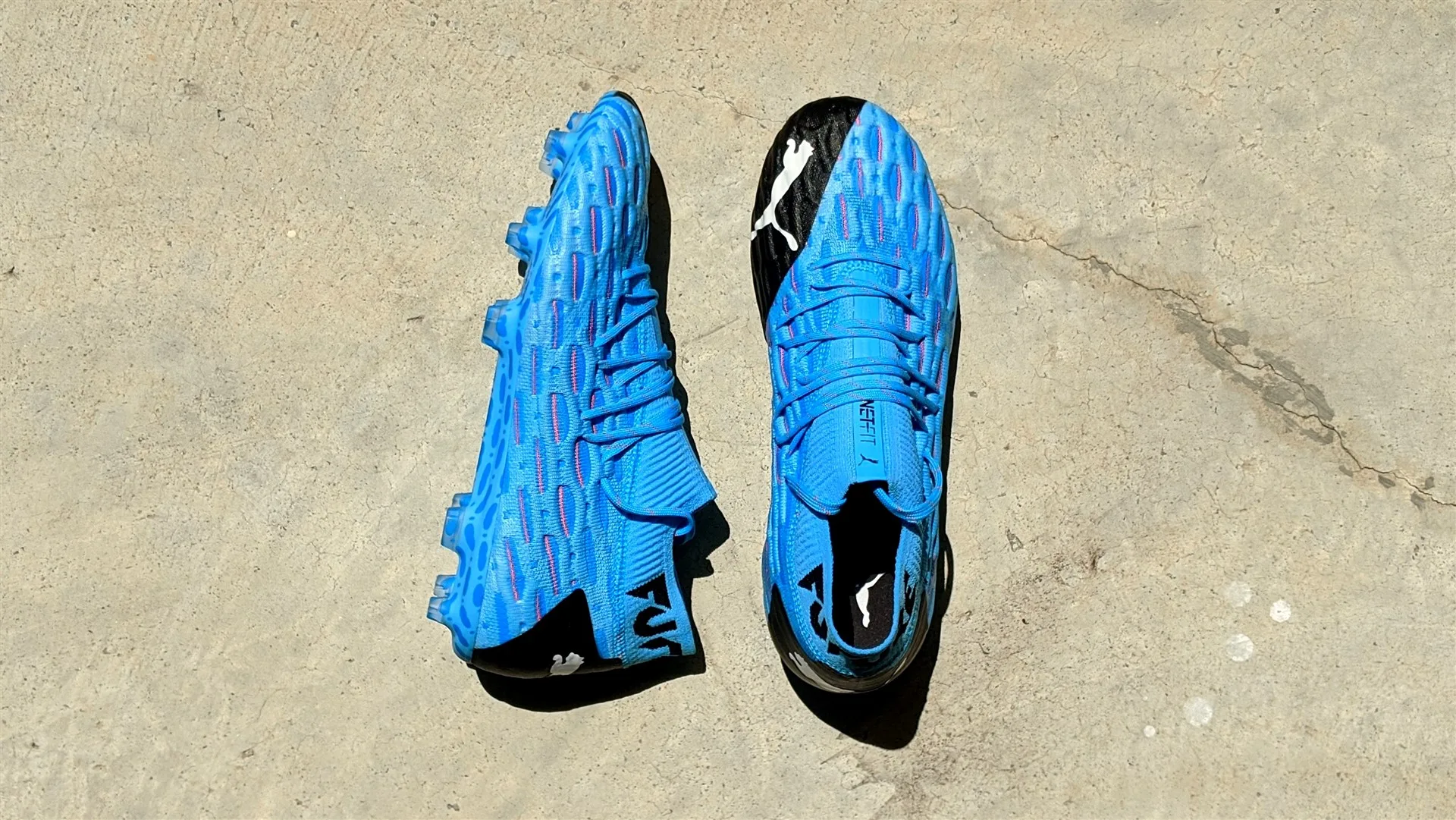 Who is this for?
Players with moderate to wide feet who are keen on the most comfortable "sock" boot in the market.
The Good
Best knitted material in market
Soft padded touch
Comfortable and snug fit
Close feel of the ball
Durable
FG/AG compatible
The Bad
Looks could be better
Check below for the best prices