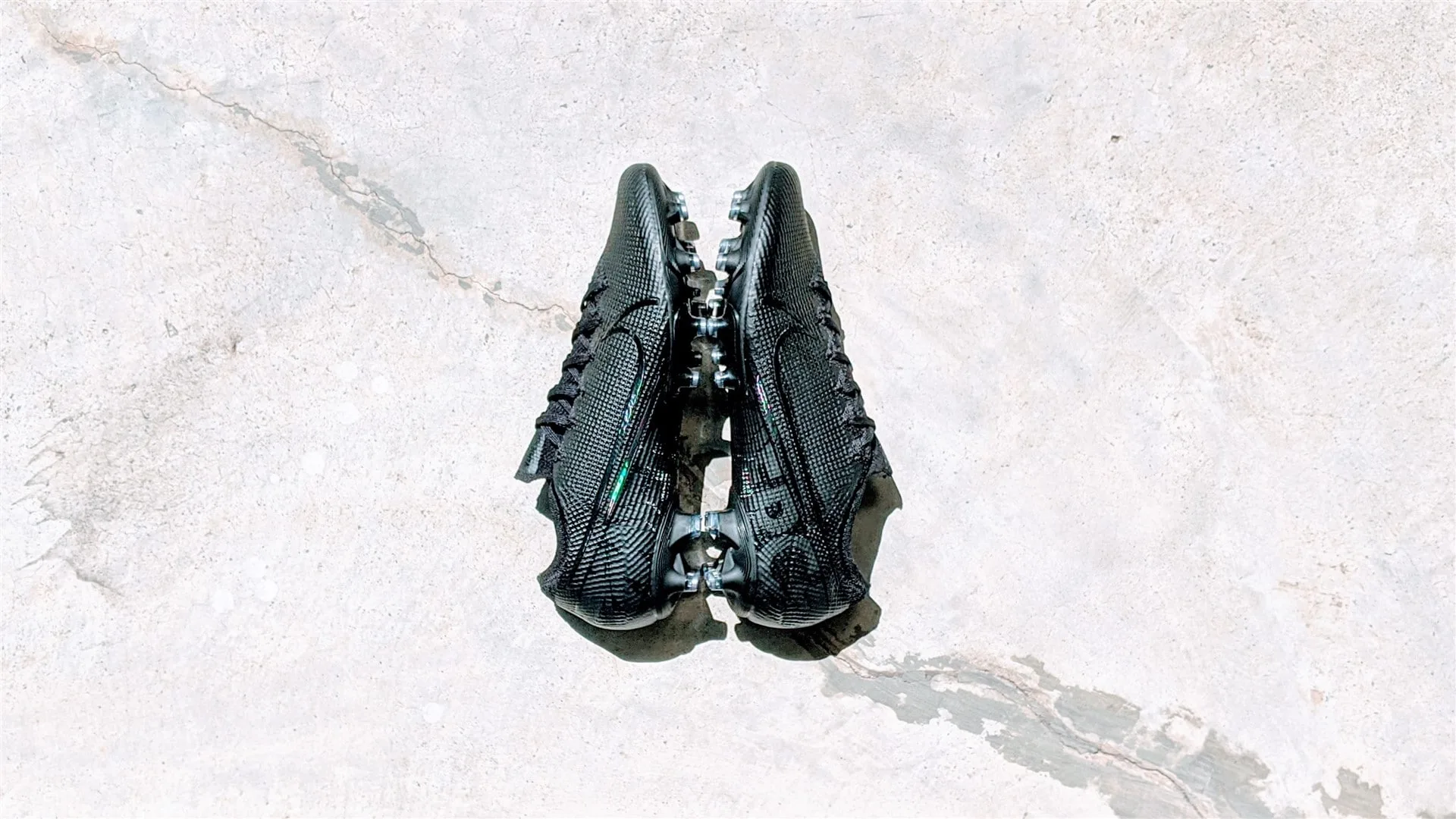 Check below for the best prices
The Mercurial Vapor 13 remains one of the best boots around despite having its flaws.
Editor's note (Oct 2021): Do check out our review of the Nike Mercurial Vapor 14 Elite for our thoughts on the latest version of the Mercurial silo.
Nike Mercurial is an institution. My first love for football boots was thanks to the Nike Mercurial Vapor 2 – worn by Thierry Henry in his pomp. It was the sleekest thing ever and close to 20 years on, I believe it has aged well. Despite its early reputation for poor worksmanship and a claustrophobic fit, I maintained my admiration for the Mercurial as it led the way in innovation for the industry though my taste for boots started veering towards power boots and the more comfortable leather options.
It was only a year ago when I reviewed the previous generation Mercurial to rekindle some love for the speed boot genre. I believed in speed again. However, when Nike launched an update to the boot at the end of July, I was perplexed.
The Mercurial Vapor 12/Superfly 6 hadn't been around for too long and the new "generation" looked almost entirely alike. Could this have been just a minor facelift, falsely sold as a big update? How could they have improved on an already excellent boot which came close to being The Best Boot of 2018?
Same looking Mercurial Vapor, different upper
While I tested the high cut Superfly in the previous generation, I decided to plonk for the Mercurial Vapor 13 this time around considering my preference for lower cut boots. The Superfly will set you back some extra dollars for its dynamic fit collar – something I was not one overly keen on as it did not provide much more value for money.
The biggest change between both generations is its application of Flyknit. The last generation had a moderately stiff upper despite how thin it was. I loved the "raw" feel of the Flyknit to the touch but it definitely needed a few games to break in to. The new Mercurial Vapor 13 however keeps the handsome look of its predecessor but has changed out the upper construction altogether.
The upper now looks less "raw" and comes with a very glossy sheen. It's also less smooth to the touch as the Flyknit is strengthened with the infusion of "high tenacity yarns" that allows the boot to be softer while keeping its rigidity and shape for lockdown. This also means we can say goodbye to Flywire cables to keep your foot in place while sprinting and changing direction as these yarns do its job throughout the entire upper.
And it's due to these high tenacity yarns which creates that hand-knitted look on the entire upper, giving it some texture and character to the Mercurial Vapor 13. Despite its knit roots, the glossy coating does unfortunately make the boot feel most plasticky than knitted.
Still a very snug fit
As is tradition with speed boots, they're usually narrow and tight and I was reminded of the Mercurial Vapor 13's speed boot DNA when trying to put them on. Pro tip: loosen those laces generously and hope for the best. They are mighty tough to put on due to the small opening and lack of stretch around the mouth of the boot.
But once they're on, my word, I was reminded again why I loved the previous iteration – and more. The anatomical soleplate returns and it just plants and hugs your foot snugly into the base of the boot. It does take a while to get used to the sensation of something cradling your foot's arch but that is one feeling I can always get used to.
Wiggle your toes and you can feel the difference in the upper. The Mercurial Vapor 13 feels much softer and is more forgiving to your feet.
Fit-wise, it accommodates slim footed players. It just barely fits those with moderate width feet, like myself. I've also noticed a slight narrowing of the toebox area (as compared to last gen's model) which would come to haunt me later in the review. Go true to size, like I did with my pair of US 9.5s.

For those with wide feet, I'm sorry but this boot will never be for you. The Mercurial has never been kind to those with wide feet and you might be better off with the adidas X19.1 or Nemeziz 19.1 if you want a speed boot that can accommodate your width.
Speed freak
Just like the best speed boots do, the Mercurial Vapor 13 makes you feel very light on your feet as it weighs a mere 190g in my size US 9.5. But it's not just the low weight that gives you that nimble feeling.
The upper comes with almost no padding so every touch you get on the ball feels raw and engaging. I had to be completely focused when receiving the ball, with every touch in the dribble and with my passes as there was no cushioning to dampen the touch. Maybe it's a self-fulfilling prophecy but it got me to be razor sharp to perform better in every aspect with the ball as I controlled the ball at pace.
The glossy coating across the upper isn't as sticky as some people claim for it to be so don't expect the ball to stick to your feet like glue though the knitted texture does help provide a small level of friction when it comes to contact with the ball.
Striking the ball was also surprisingly delightful as you feel the full brunt of the contact with the ball – this is as barefoot as it gets. If you love a barefoot feel, the Mercurial Vapor 13 is definitely for you.
Off the ball, you can feel the high tenacity yarns working overtime to hold your foot in place as you pivot and make quick changes in direction. The lockdown is pretty good and I think Nike deserve some kudos in trying to solve this problem while ensuring some level of comfort. That said, I think Flywire cables do work a little better to enforce lockdown but they're not the most comfortable experience so perhaps Nike was right to do away with them.
Longer studs on FG and AG
A word of caution on the studs. The FG studs are now longer by 1mm and judging by the looks of the AG variation I tested, it may have also been lengthened slightly. Considering how I almost exclusively play on AG, this isn't actually good news as longer studs dig in deeper and may cause big injuries if they don't dislodge while you run and move.
Thankfully, the AG studs maintain a balance of aggressive traction without being uncomfortable. There was little to no stud pressure and you can really feel the boots digging in as you kick off every step across the AG field. The conical studs also make pivoting easy though I would still have preferred shorter studs for a peace of mind.
And finally, what is a speed boot if it's not snappy and responsive? The stiff midsole works really well in tandem with the anatomical soleplate to make you feel locked in but yet, always springing forward with every sprint. I don't have problems with the split sole format and, in fact, I think it makes the boot look just that bit better.
Performance comes at a cost
As I ended my first game in the Mercurial Vapor 13, I noticed that my toes were in pain. A blister on my left big toe soon split into a bad cut that took a week to heal. My next game saw my other big toe nurse a major bruising.
For all the fantastic performance features listed above, the Mercurial Vapor 13 reminded me again that this boot is not for the faint of heart. That low volume and narrow toebox will be a problem for those with moderately wide/large feet. Despite the initial joy I had playing in the Vapors, the awful state it left my toes in really left a bitter taste.
Top performance but with a slim footed bias
There are boots where I go "I can't wait to wear them again in my next game" and unfortunately, the Vapor isn't one of them purely due to the punishment it dishes out to my toes. It's a massive shame because, save for the pain it has inflicted, this may just be the best pure speed boot I've ever worn. It has fantastic traction, a softer upper that manages to keep your feet locked down, that barefoot sensation and of course, the anatomical soleplate.
It's also a really handsome boot with beautiful detailing around the heel and split sole area. It looks and feels like what a premium, state of the art boot should. However, it does seem like two steps forward but one step back for Nike with the Mercurial Vapor 13 due to those toebox problems.
I really hope that one day, Nike produces a Mercurial that is comfortable and fits most players easily without compromising its performance. Until that day comes, I'll have to treat the Mercurial Vapor 13 like that short summer fling that was good while it lasted but leaves me wanting more.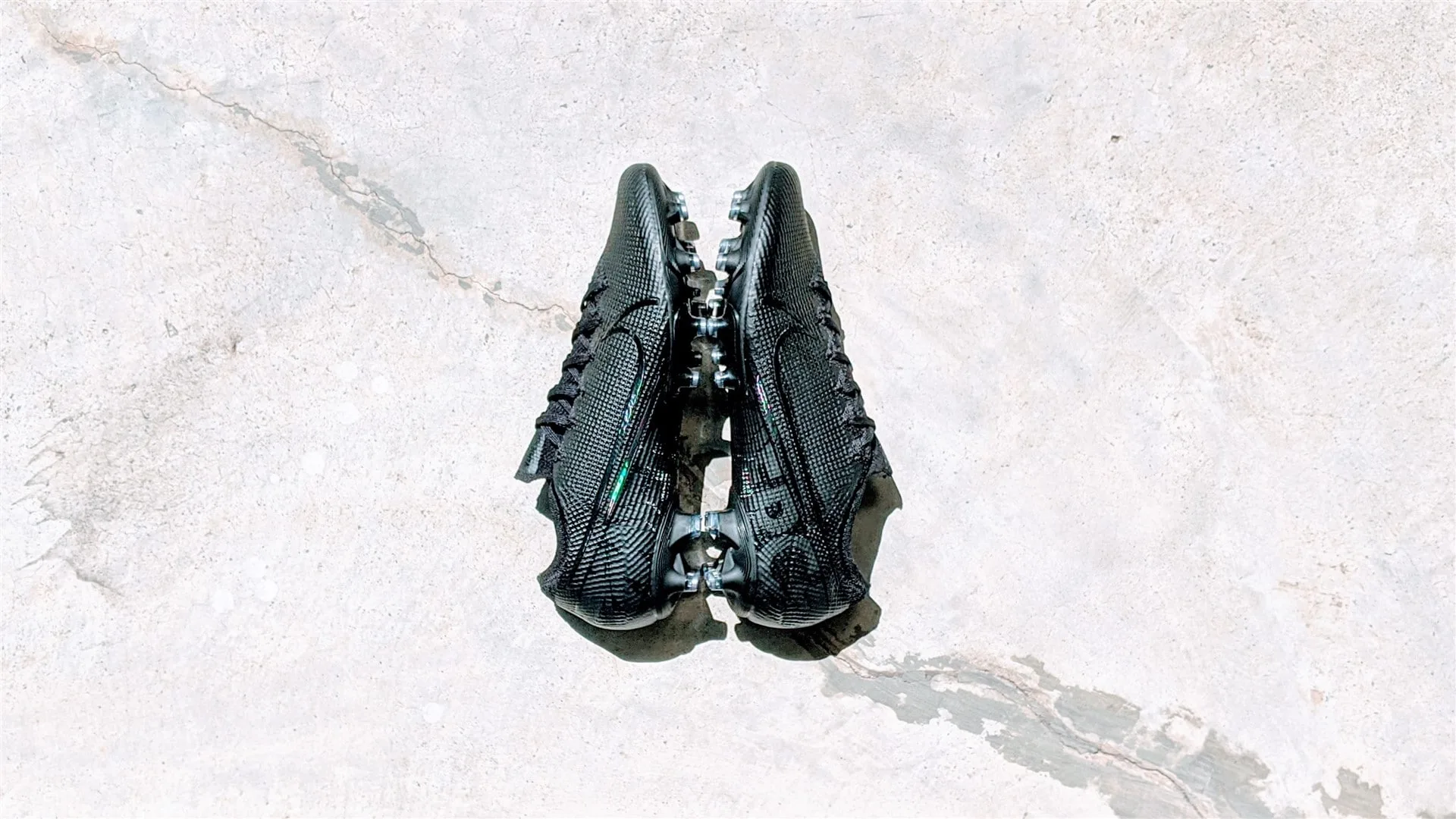 Final Thoughts
An excellent speed boot that, unfortunately, was mainly designed for slim footed players.
The Good
Barefoot touch
Soft upper
Aggressive traction
Secure lockdown
Anatomical soleplate feels divine
Extremely lightweight
The Bad
Small toebox causes bruising
Restrictive fit
Tough to put on
Check below for the best prices