Dracarys.
When adidas revived the adidas Predator in 2017 with the adidas Predator 18+, it sparked a philosophical debate about the essence of Predator DNA among nostalgic Predheads. If a Predator doesn't have a tongue, leather or the iconic Predator striking zones… is it really a Predator?
With the introduction of the Predator 20+, adidas brought back the Predator element, in the form of 406 rubber spikes, aptly named DEMONSKIN. Now, adidas have upped the ante and hatched us a modern day leather Predator.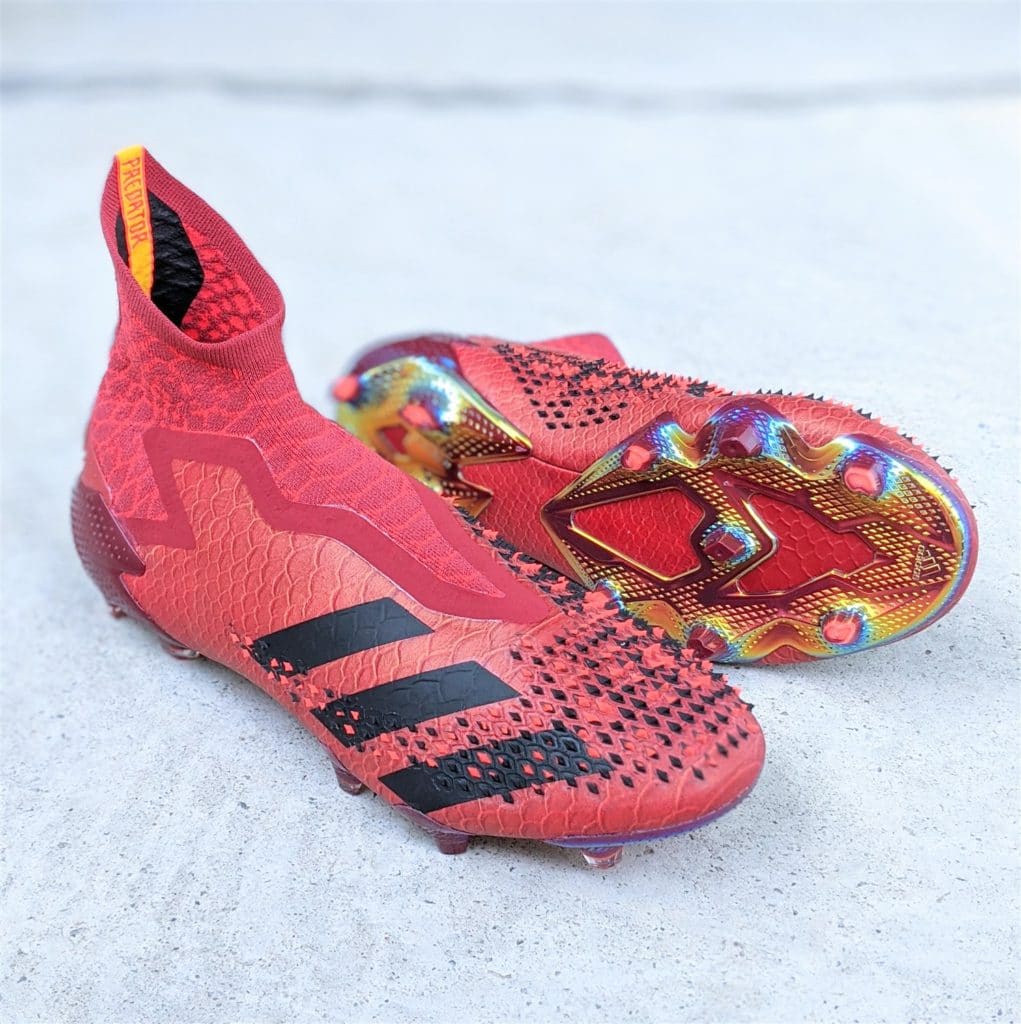 Beastly upper
Fusionskin is perhaps adidas' biggest innovation in the last few years. It's a technique that fuses traditional kangaroo leather (k-leather) with knit, allowing them to manipulate it like a synthetic material while retaining that classic leather texture. Where previously you'd have to stitch materials on to leather, adidas are now able to glue things on it like they would with modern synthetics.
A simple concept, but one that opens a world of possibilities to allow adidas to adapt leather to the modern era, without compromising on touch and comfort. We had a glimpse of it on the Copa 19 series, where Fusionskin prevented the dreaded overstretching of leather, but also allowed adidas to give the Copa 19+ extra internal structure to provide enough lockdown for it to go laceless.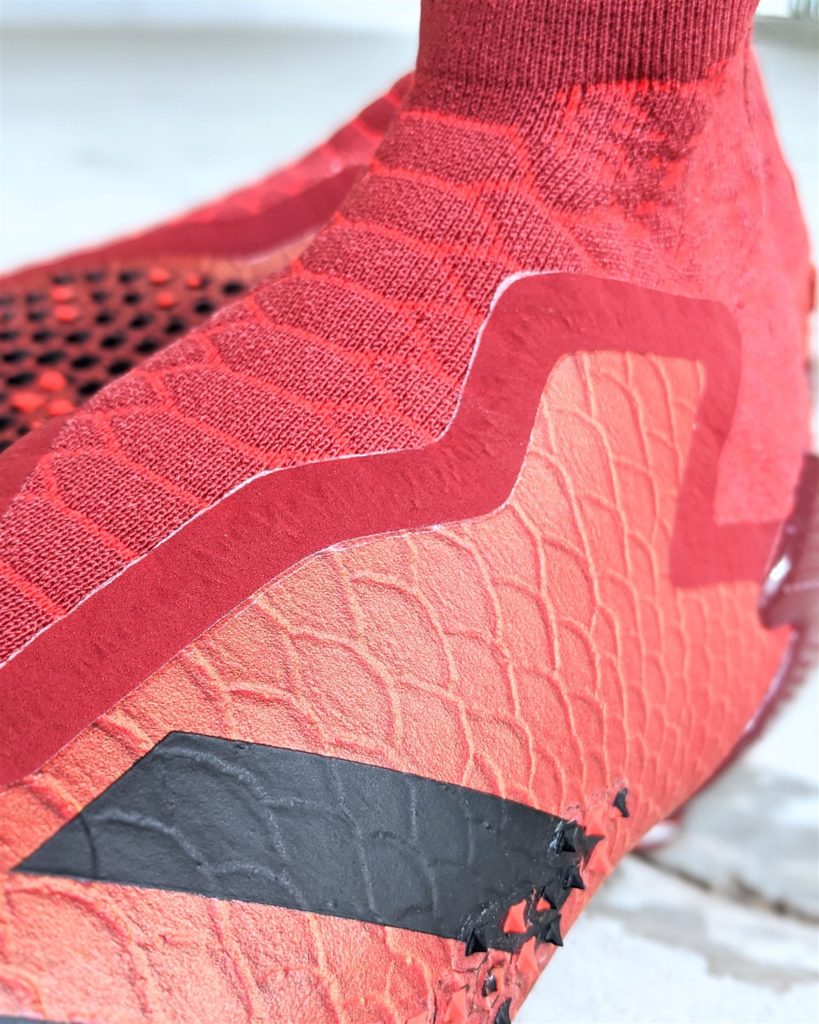 Now, adidas has unleashed its potential, created a scaly, dragon-like leather upper with DEMONSKIN spikes growing out of it – something not possible with traditional leather treatment techniques. The entire boot is now made up of Fusionskin and complemented by a softer and textured Primeknit collar.
I love the little touches that have gone into the boot to make it look much more menacing and animal-like, from those scaly textured patterns, as well as the DEMONSKIN spikes that now come in a combination of red and black. The upper also gives off a golden sheen under light, giving the boot a mythical feel.
If you thought the Predator 20+ Mutator looked beastly enough, the Dragon Predator 20+ takes it to a whole new level.
Riding the dragon
We can't start talking about the boots without first talking about the box it came in. adidas went the extra mile, creating a "dragon egg" case to contain the Dragon Predator 20+. It's been awhile since we've seen adidas go all out with their packaging, with the last being the David Beckham Yin Yang Predator Pulse, and this definitely elevated the wow factor of the boot.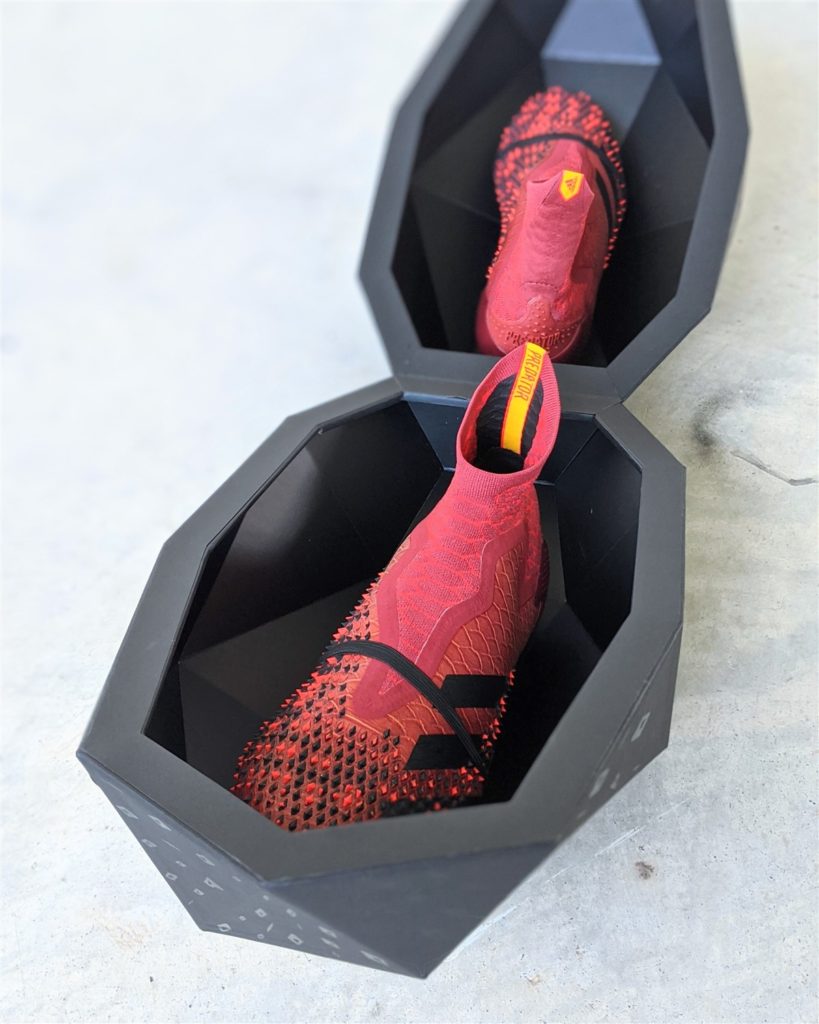 As with all of adidas' laceless models, the Dragon Predator 20+ comes with a shoehorn. For most of you trying a laceless boot on for the first time, you're gonna need it as it's a tight fit when putting it on.
Unlike the laced Predator 20.1 where I felt I could reasonably go down half a size length wise, the Dragon Predator 20+ has a tighter and consistent fit, allowing me to go true to size.
On feet though, the Dragon Predator 20+ and the regular Predator 20+ feel fairly different. The Primeknit collar on the Dragon Predator 20+ is, dare I say, more comfortable. Unlike the Predator 20+ collar where you'd feel it around the ankle, the Dragon Predator 20+ flows along your leg more seamlessly, creating a smooth transition from boot to feet.
The overall fit is very snug, yet not constricting, and the lockdown should be good enough for a proper game on the pitch – just like the Predator 20+.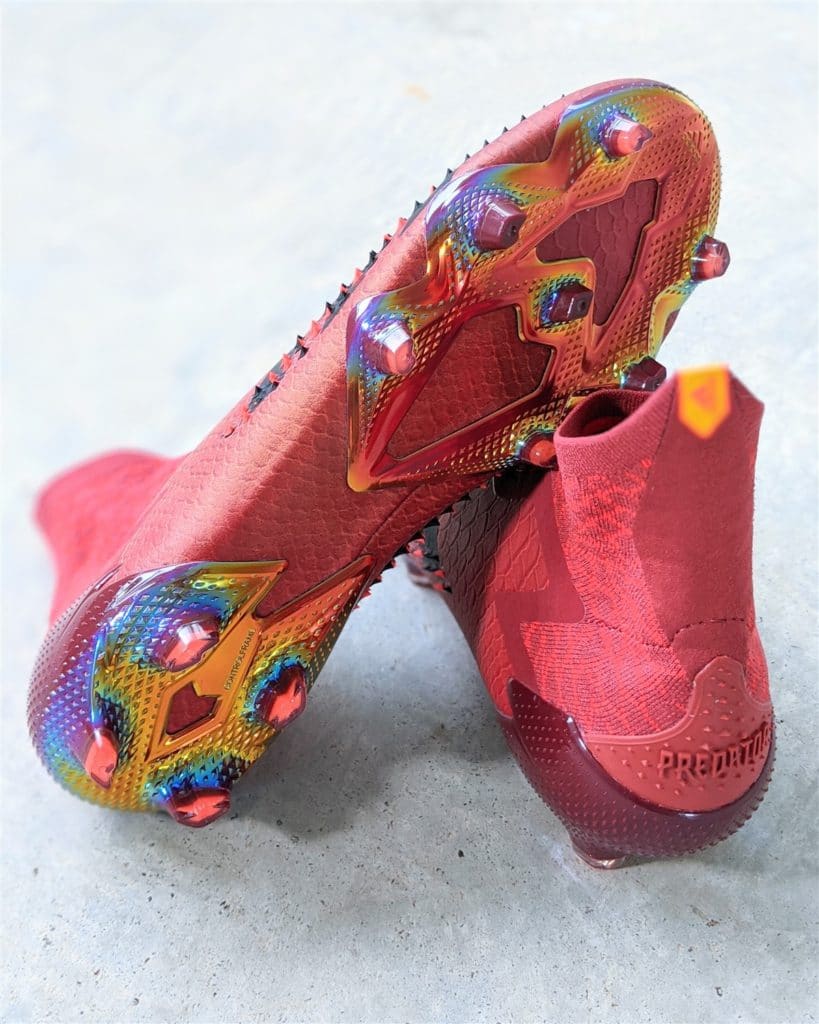 As to the million-dollar question of how a leather Predator 20+ feels on feet, with that DEMONSKIN layer, well, it's an interesting one. The Fusionskin upper feels softer and ever so slightly more comfortable for your feet. However, unlike traditional leather boots which have a layer of foam structure within, the Dragon Predator 20+ lacks this foam layer, making it feel less plush, while the rubber elements detract from that classic leather touch when in contact with the ball.
Do expect your shots to be just as swervy though as the rubber spikes are just as aggressive to the touch compared to the other Predator 20 models.
Dragon Predator: A one off, or a glimpse into the Predator future?
The Dragon Predator 20+ isn't adidas throwing an olive branch to the hardcore Predator bootheads who've always wanted their ideal Predator back. It is another step forward by adidas to show their ability to innovate – it just so happens to be with their latest tech, Fusionskin.
Samsung released a curved screen smartphone not because customers wanted it, but because they could. With the Dragon Predator 20+, adidas is similarly flexing their innovation muscle.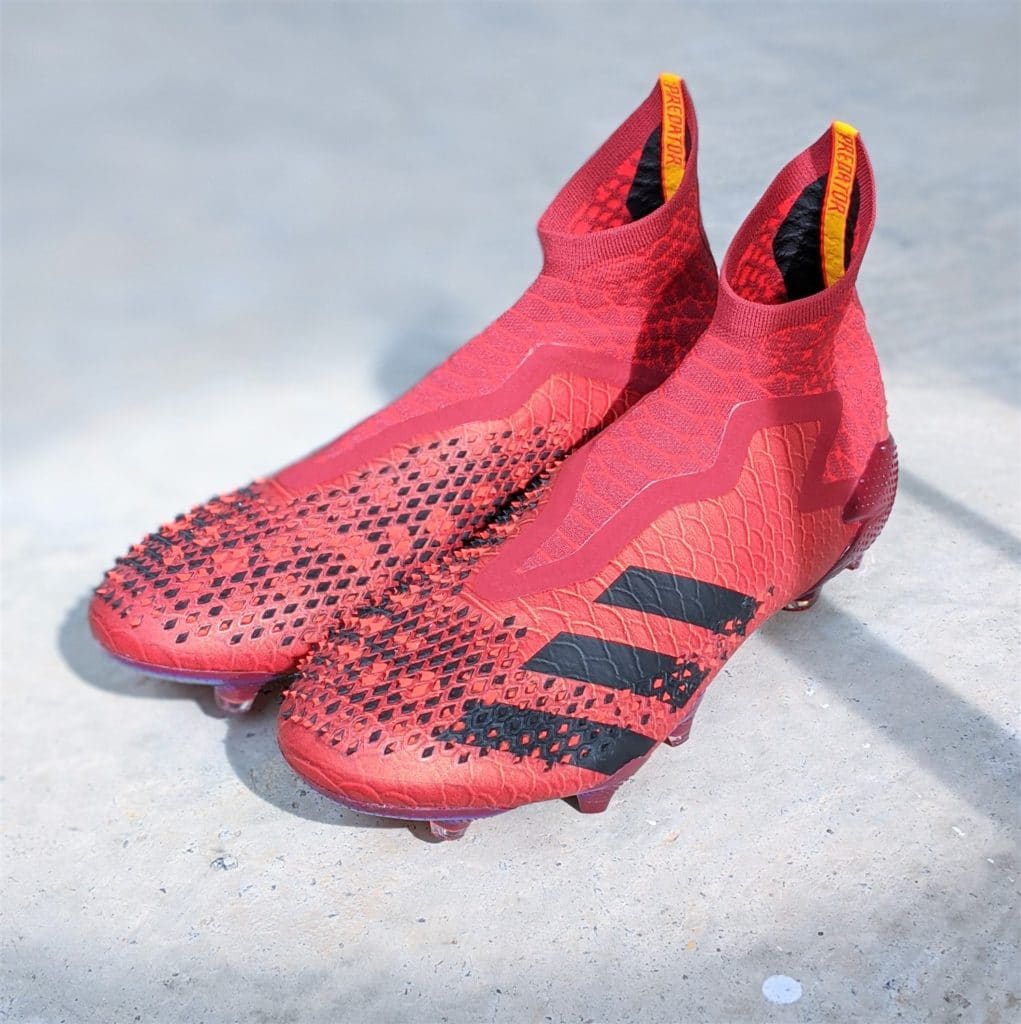 This is adidas putting their years of hard work, innovation and technical excellence into one boot – laceless technology, Primeknit, Fusionskin leather, and of course, the latest DEMONSKIN tech. All beautifully packaged into one gorgeous menacing dragon.
Thank you adidas for giving us nostalgic "Predheads" a taste of what a modern leather Predator should be. Now if only these could also come in a low cut, laced version…