Only the best football boots for your feet.
Here at BOOTHYPE, we're blessed to have tested nearly every boot out on the market today. And with that great power, comes out great responsibility to help sieve out the cream of the crop, to help you make better informed decisions on what boots to spend your money on.
Here is our best football boots of 2021 so far, in no particular order.
Check back in regularly as we'll be updating this list as we review more boots across the year.
Nike Tiempo Legend 8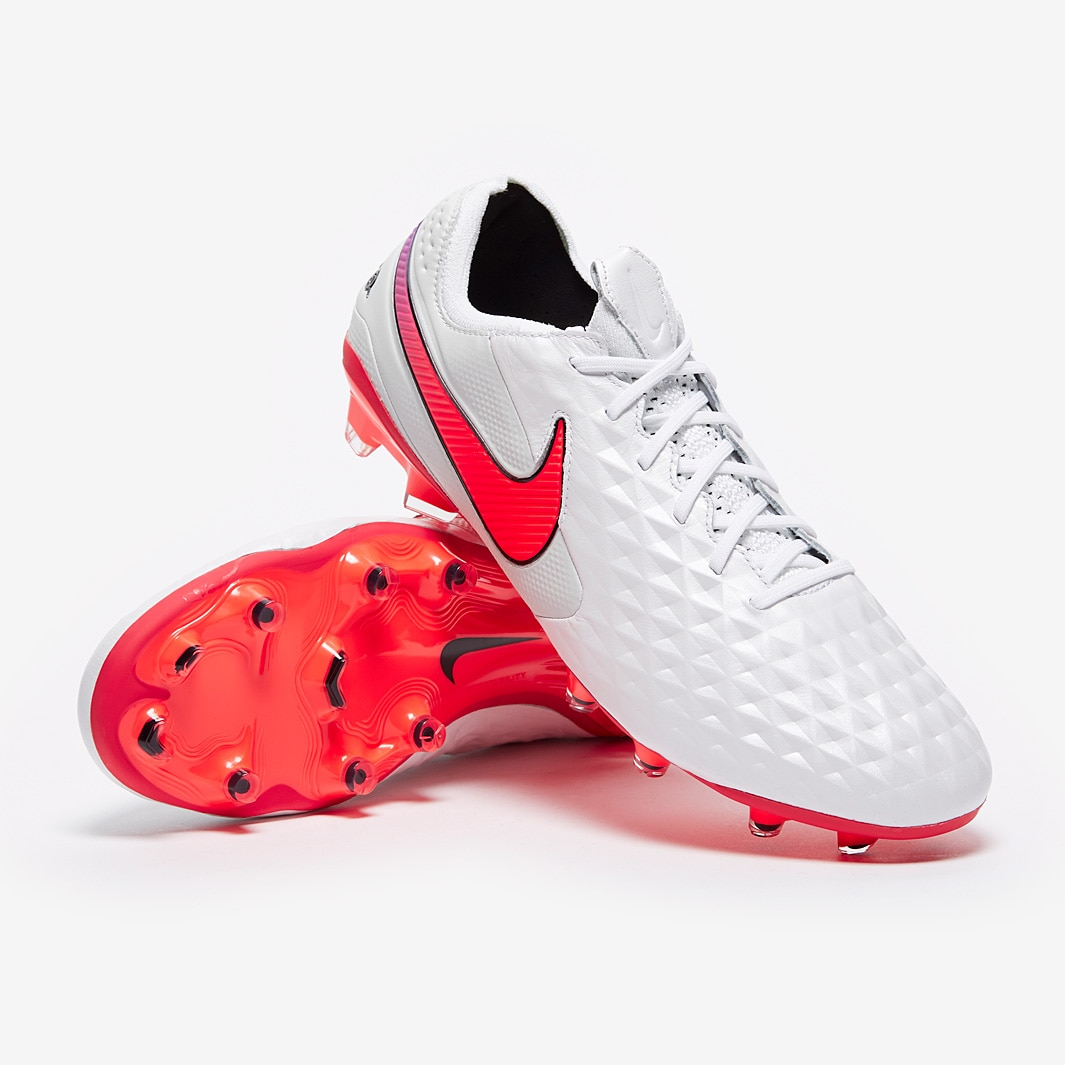 Adaptive fit for all sizes
Nike Tiempo Legend 8 Elite
Multiple stores
Fit, comfort and good looks in a leather/knit hybrid boot.
Yes, the Nike Tiempo Legend 9 has been released and the BOOTHYPE team is in the midst of getting our pair, but that doesn't detract from the quality of the Legend 8.
Featuring a Flyknit tunnel and a Quadfit system, the boot gives you a "vacuum seal" feel when you first put it on, making it feel almost like a second skin. Sure, it lacks that padded leather touch of classic leather boots, but the upper is still ever so soft and conforms to your feet with minimal break in time, just like you'd expect from a leather boot in 2021.
Nike Mercurial Vapor 14

A comfortable speed boot
Nike Mercurial Vapor 14 Elite
Multiple stores
Nike's softest and most comfortable Vapor that still retains its excellent performance.
Next on the list is Nike's most popular and technologically advanced football boot, the Mercurial Vapor 14. Incredibly, Nike have somehow managed to surpass the Mercurial Vapor 13, which was a contender for boot of the decade.
Gone is the Flyknit based upper for their Vaporposite upper, which provides an even more barefoot and raw touch on the ball. Above all, it is softer and more comfortable out of the box than any other Mercurial in history.
Nike Premier 2.0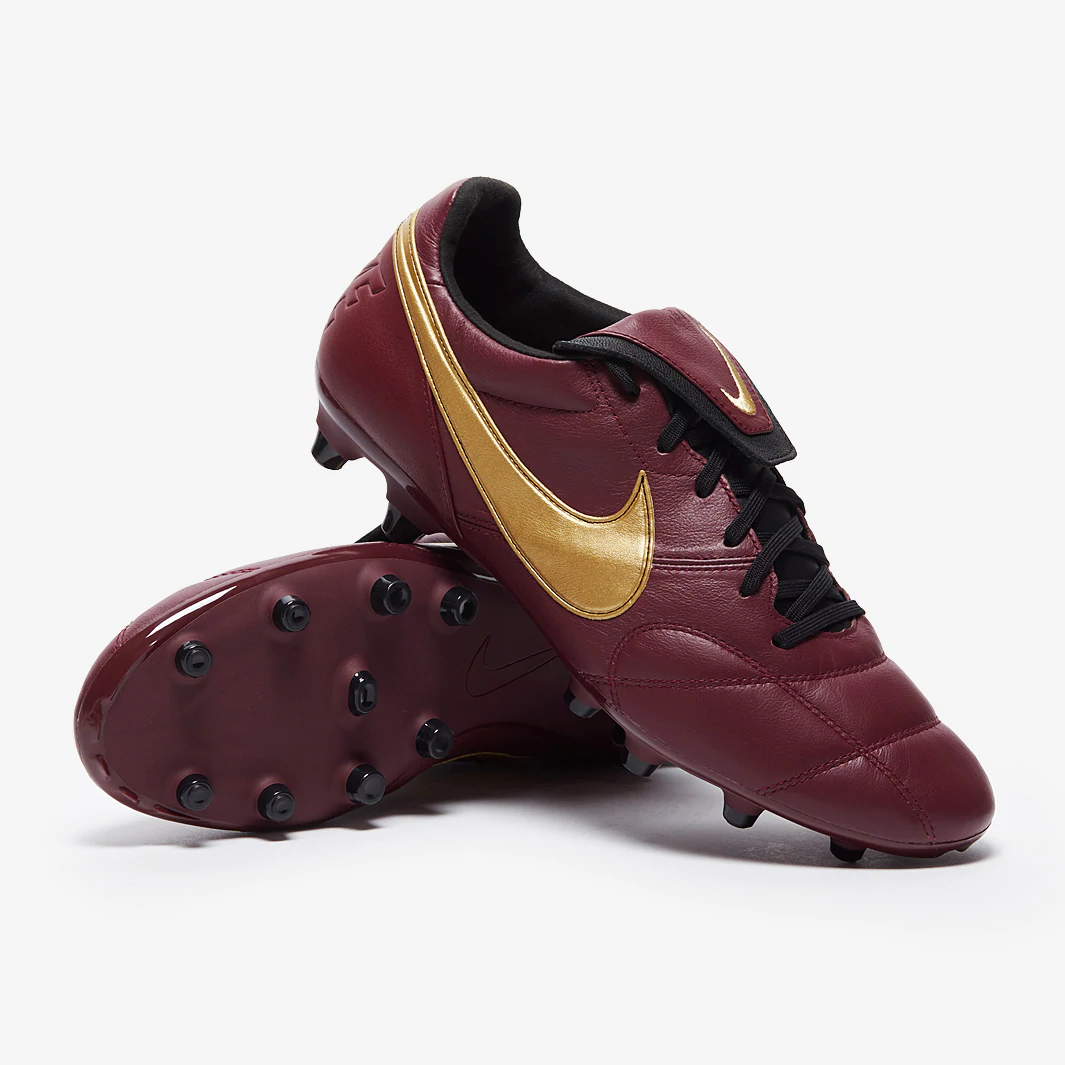 Best value on the market
Nike Premier II FG
Multiple stores
Top quality performance in a stretchable, premium leather upper for the budget conscious.
From Nike's most technologically advanced boot, we jump into Nike's most traditional boot available.
Whilst the Nike Premier 2.0 lacks the bells and whistles of its more modern counterparts, it more than makes up for it with its economical price point, as well as a super soft and comfortable leather upper that provides that nice padded leather touch while moulding to your feet fairly quickly.
If you're on a budget, the Premier 2 is definitely your best choice available on the market still and is still one of the best football boots you can buy.
adidas Copa Sense.1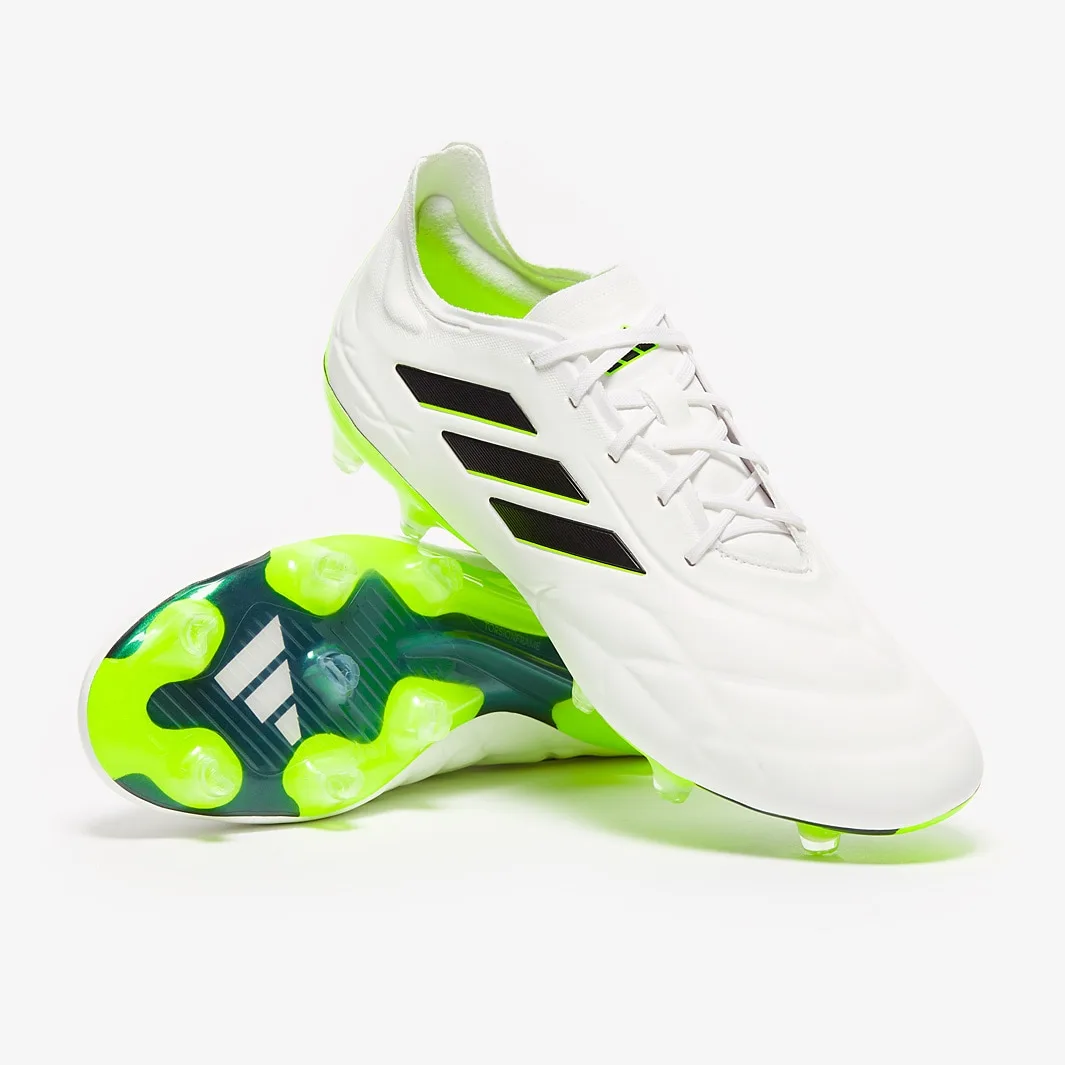 A modern day tank
adidas Copa Pure .1
Multiple stores
A sturdy boot with a superb fit
Modernising the legendary Copa has always been a fascinating commentary into the trends of the current generation. With the Copa Sense.1, adidas have reduced the leather on the Copa but imbued it with that same sturdy, well-built, almost tank-ish sort of feel, while retaining a good lockdown and fit.
Instead of your traditional leather touch, you get a denser foam-like touch on the ball, making you feel more protected than ever in the Copa Sense.
Puma Ultra 1.2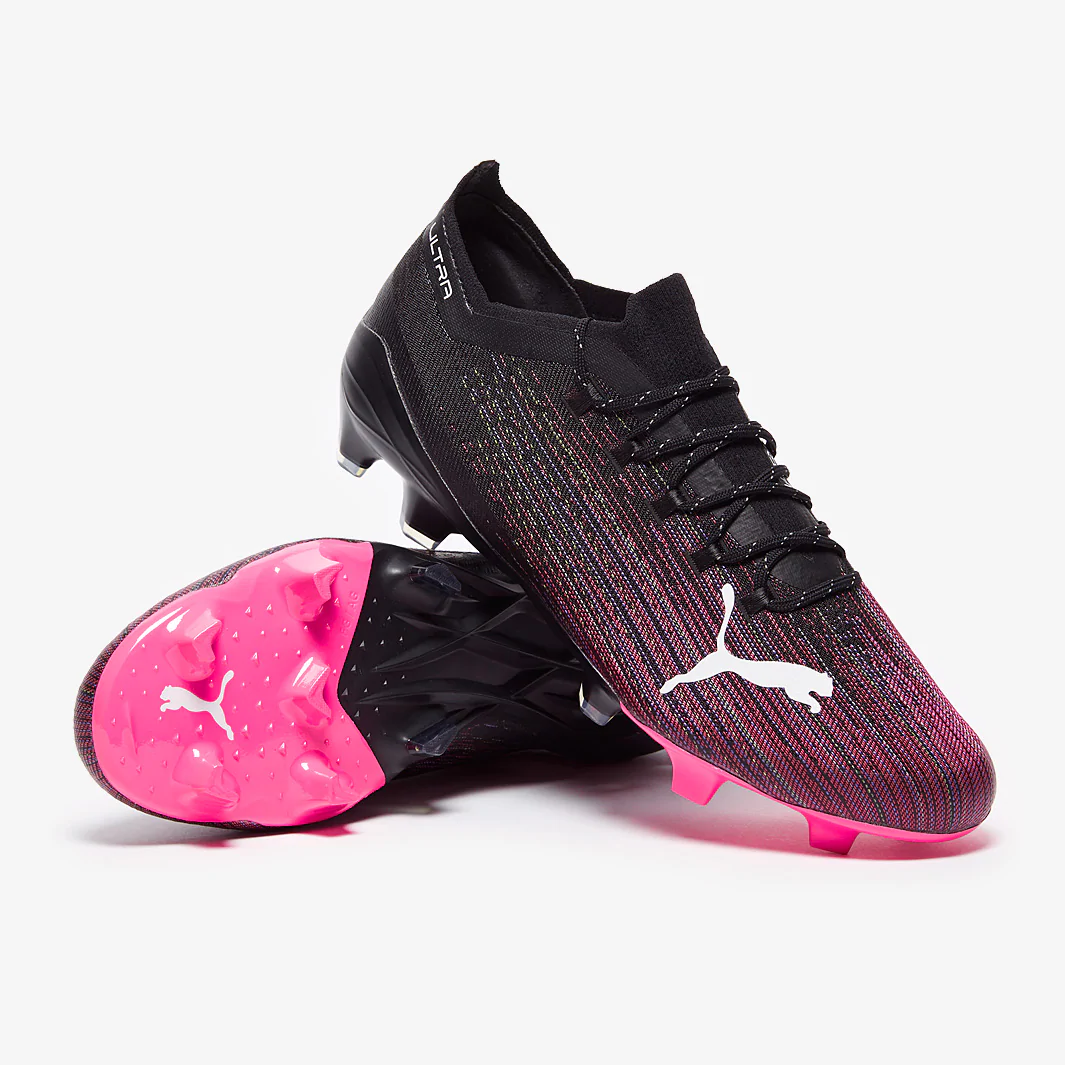 Ultra light on feet
PUMA Ultra 1.2
Multiple stores
The lightest speed boot on the market that's also wide foot friendly
We're currently in the midst of reviewing the Puma Ultra 1.3, but the Puma Ultra 1.2 is still available and is one of the best speed boots in the market. The Puma Ultra 1.2 reignited the ultralight speed boot race, weighing in at an astonishing 165g, making the lightest mass production speed boot on the market of its time.
Despite its super thin upper, the Ultra 1.2 has a very accommodating fit, making it one of the best football boots for wider footed players who traditionally may not be able to fit into sleeker silhouetted speed boots.
Puma Future Z 1.2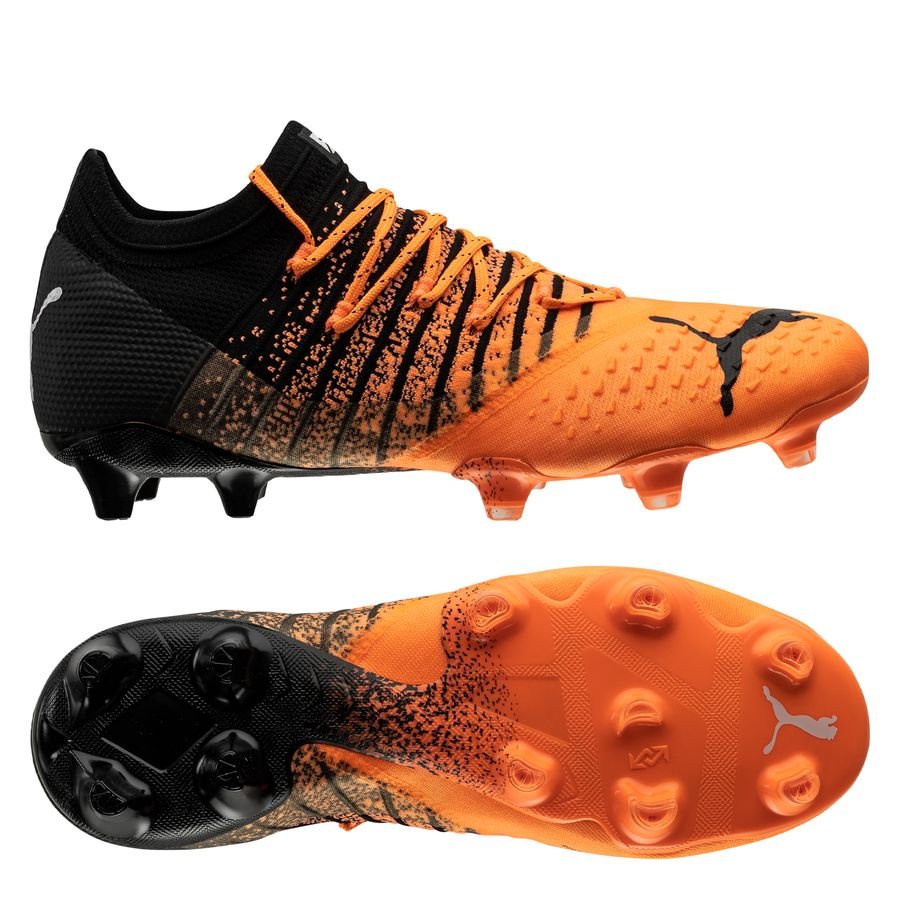 An all-rounder that fits
Puma Future Z 1.3
Multiple stores
The best fitting boot on the market
Neymar's move to Puma has undoubtedly brought a lot of spotlight into his current boot of choice – the Puma Future Z 1.2. Contrary to Neymar's image as a tricky and speedy winger, the Future Z 1.2 is more of a superb all-rounder that seems to do it all – comfort, fit, a balanced touch on the ball and the best knit collar on the market.
Yes, that compression band might look a little gimmicky, but we can confirm that it works and adds to the superb fit of the boot, and even allows you to (dare we say it) do a Marco Reus and go laceless in them.
Mizuno Morelia Neo 3 Beta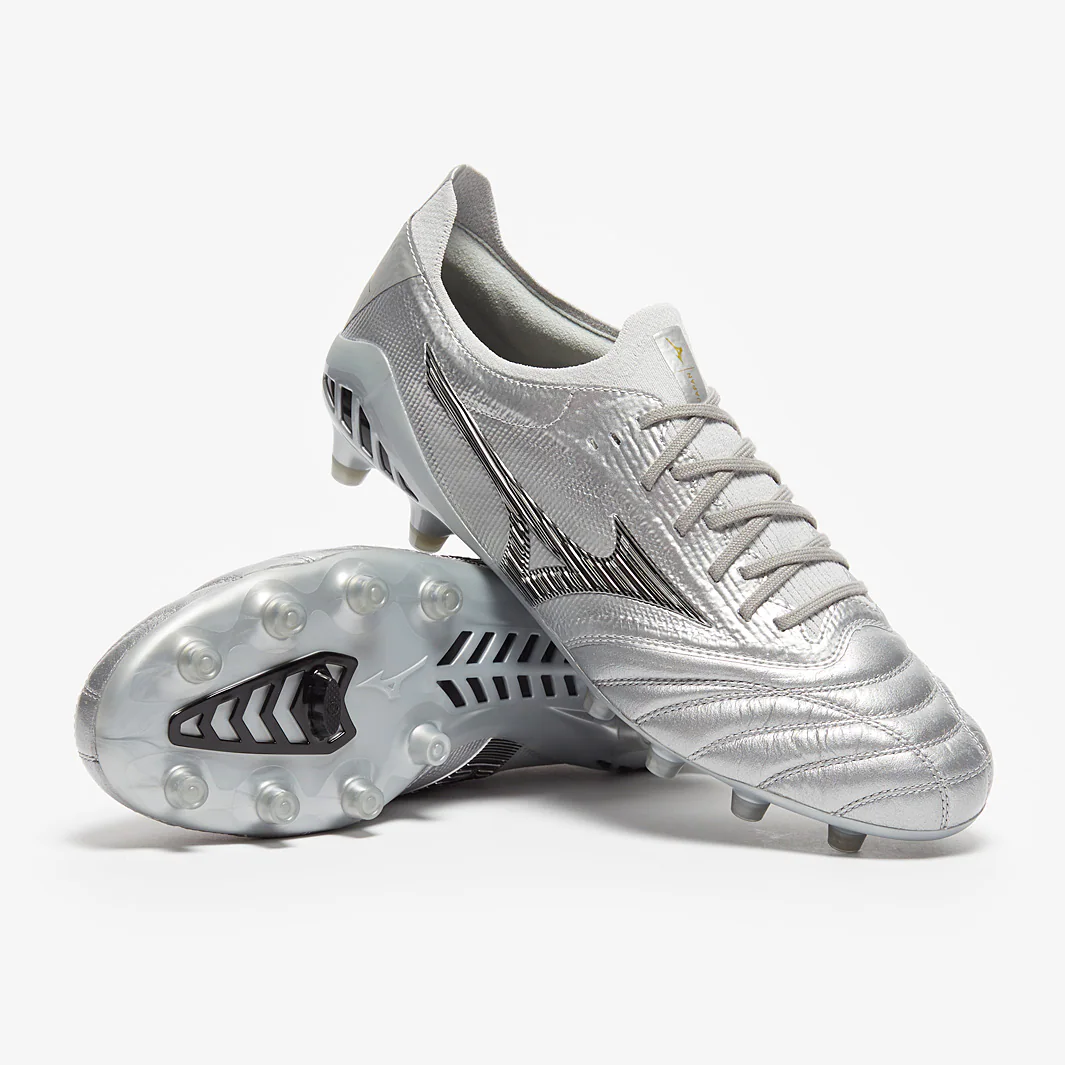 Part leather, part knit, all quality
Mizuno Morelia Neo 3 Beta Japan
Multiple stores
The perfect blend of Japan quality craftsmanship, premium leather and modern technology
After nearly a decade, the Mizuno Morelia Neo 2 finally saw an upgrade, and what an evolution it was. Instead of another minor facelift, the Japanese brand gave us a leather boot for the 2020s.
Instead of a typical synthetic midfoot, the Neo 3 Beta came with Mizuno's own variant of the a knit midfoot and tongue, while still providing that luxurious and top quality k-leather forefoot that we've come to love and associate with Mizuno.
If you're more of a traditionalist yet still want a speedy silhouette, you'll be happy to know that the Mizuno Morelia Neo 3 does come in the regular tongued version, performs almost as well at a more affordable price tag.
Would we also categorize the tongued version as one of the best football boots of 2021? In a heartbeat.
Mizuno Morelia 2 (2020)
Living legend
Mizuno Morelia 2 Made in Japan (2020)
Multiple stores
The best classic leather boot out there in the market today.
To celebrate the Morelia's 35th anniversary, Mizuno also gave the Morelia 2 an upgrade, albeit a more under the hood one such as tweaking the internal lining to further reduce overstretching and add more responsiveness.
The final product is the best classic leather boot out there, giving you a perfect blend of comfort, that familiar leather touch on the ball, fit and responsiveness, all at an astounding light 215g package.
ASICS Ultrezza AI

Cloud wrap for your feet
ASICS Ultrezza AI
Prodirect Soccer
The most comfortable boot on the market with ASICS running tech built into it.
There was a lot of quiet hype for Andres Iniesta's first signature boot among boot nerds, and ASICS definitely did not disappoint.
Built around the idea of comfort and control, the ASICS Ultrezza AI is objectively one of the most comfortable boots out there, elevated further by the Japanese brand adding in FUZEGEL from their running line to add that extra step in comfort when running.
The entire boot is also lined with a 3mm rebound foam, which ensures that your entire foot is just cradled in a warm hug throughout your time in it.
We hope you enjoyed the Best Football Boots of 2021. Did we miss anything here? Let us know which football boots should make our Best Football Boots of 2021 in the comments below.