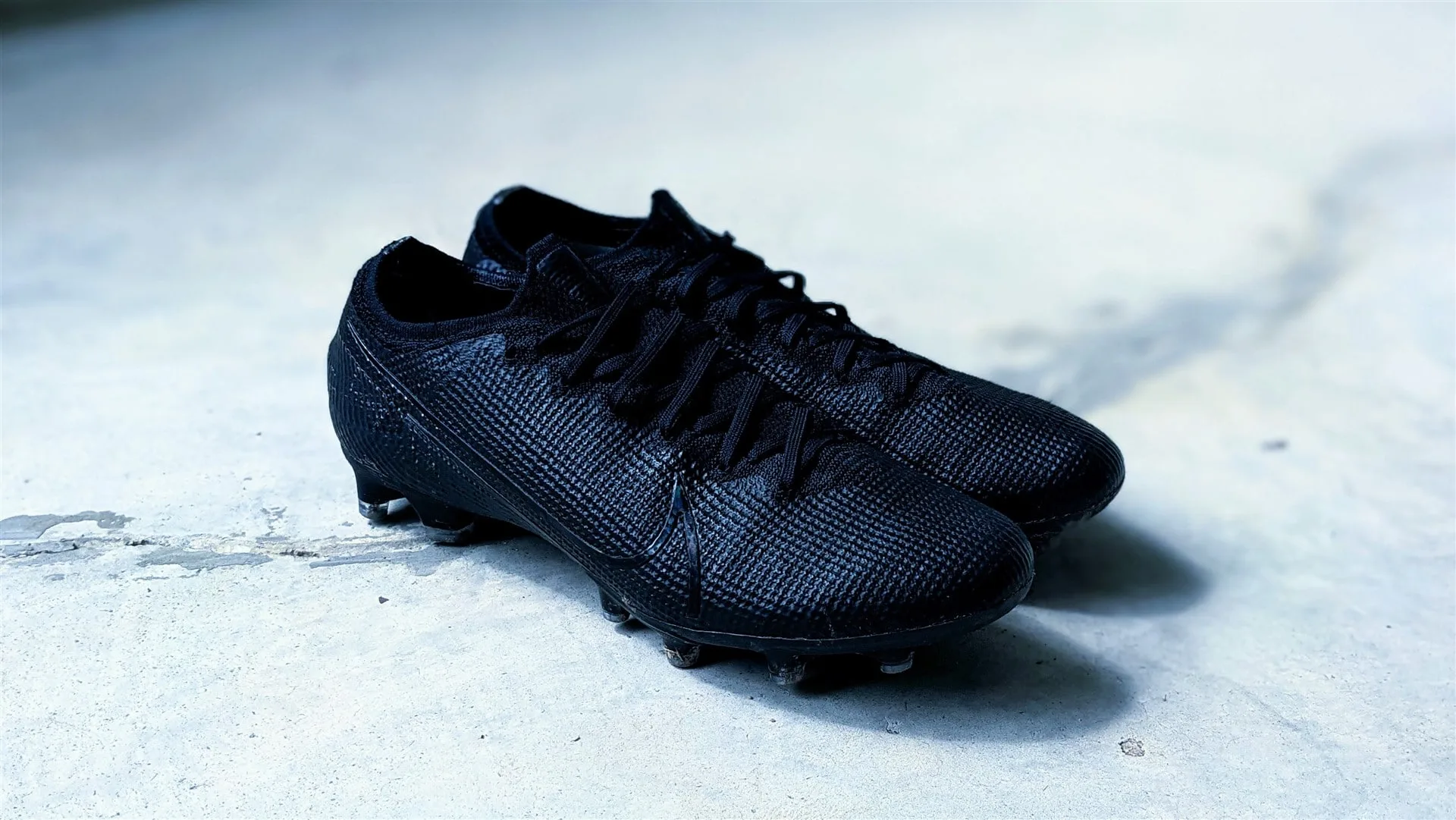 Check below for the best prices
The Formula One of football boots.
Post hype reviews is a series where we revisit some of our previously reviewed football boots and see if they hold up after months of wear. Do they over-stretch? Do they still give you blisters? How do they feel after continued use? We put the boots to the test. Read our original review of the Nike Mercurial Vapor here.
The Nike Mercurial line is easily the most revered line of football boots ever made. It's always ahead of the curve when it comes to its looks and the technology that goes into producing the boot itself. The Nike Mercurial Vapor 13 is said to be one of the best (if not THE best) ever made and I can understand why. The sleek silhouette is accompanied by a great fit, excellent lockdown and an anatomical soleplate that feels mind-blowingly awesome on feet.
A year on, I have come to appreciate its amazing qualities while also facing the grim realities of my pandemic lifestyle's lack of compatibility with such a demanding boot.
What I first said about the Nike Mercurial Vapor 13
With the Vapor being almost identical to the collared Superfly, I decided to review the Vapor because it's better value for money and I just prefer how the Vapor looked. Visually, it's a clean silhouette and looks striking with the subtle Mercurial branding all across, sleek split sole and an upper which looks like thin knitted fabric with a layer of PU plastic compressed onto it. While technically a "knitted" upper, it feels anything but as the PU layer gives it a plasticky feel.
The fit of the Nike Mercurial Vapor 13 was narrow but could just accommodate moderate width feet, which explains why it was so challenging to put on the first few times.
On feet, you feel locked in and ready to sprint. Most of this can be attributed to the anatomical soleplate which creates a curvature within the insole that moulds around the arch of your feet, firmly planting you into the boot like a race car driver sitting snugly in his racing bucket seat. Then there's that weight. At 190g, it is very light and every move you make feels effortless with a slight boost in every stride.
Some of that "boost" feel comes from the stiff and snappy soleplate that aims to "spring" you forward when you flex your feet. Speaking of soleplates, go with the AG variant if you're playing on AG. The FG are extremely long and aggressive and would be dangerous to wear on artificial ground due to a high risk of injury. The conical AG studs are more than sufficient for traction on AG grounds and are still more aggressive than most other AG studs in the market considering how Nike snuck in 3 chevron bladed studs on the AG plate.
Rounding up the high performance sensation is that thin upper which makes every touch feel razor sharp. From passing, receiving the ball on the move and shooting, you do feel very engaged when you have the ball at feet. There are no grip zones or any material that helps you with your touch but you wouldn't want it any other way. You get a very close touch on the ball with the most minimal padding – perfect for technical players who want to showcase their close control with little between their foot and the ball.
The close touch you get is attributed to an upper that is soft enough to flex and bend to the curves of your foot so you do get a precise touch on the ball.
Finally, despite all the great performance benefits of the boot, there was a big casualty among it all – my big toe. I got massive bruising on it which, a year on, is still feeling the effects of my first play tests in the Nike Mercurial Vapor 13.
Cautious about returning to the Mercurial Vapor
The Nike Mercurial Vapor 13 left quite a big mark on me – literally and figuratively. While I loved how it performed, the black toe it gave me left me a lot of mental scars. For a long time, I didn't want to get back into it due to the bruising and what it did to my toe nail. It caused half of my nail plate to be separated and my nail doesn't grow out much from that area any more.
WARNING: Graphic images below
After much coercion from people like Jay, the Mercurial Vapor 13 went back into my weekly rotation. Slowly but surely, the boots and my feet started agreeing with one another. They stretched slightly to accommodate my moderate width feet and it got easier to put on though I reckon it will still be a challenge for wide footed players.
The boot's toe box softened up slightly to not put too much pressure on my toes and there was no more bruising. I was soon able to enjoy the Mercurial Vapor 13 in its entirety and boy, was it lovely. I was never a speed boot kind of guy but even I had to admit the Nike Mercurial Vapor made me feel alive and powerful with every stride. The touches remained sharp, I literally had a spring in your step and I was always on my toes, ready to sprint for the ball.
Visually, the boots have also remained looking as good as new with the plastic coating helping reduce any scuff marks or scratches that might have occurred during my games. Granted, an all-black boot masks many of those scars but the feedback has been similar from friends who have owned the boot in much brighter colours.
Oddly, there have been moments where my feet would face cramping from the stiff, anatomical soleplate. And I came to a conclusion as to why that happens with me.
A finely tuned machine that requires an able driver
I recently turned 34 and I primarily work from home, even before Covid-19 hit. I run BOOTHYPE on top of my digital consultancy, Awesome Sauce, and other projects remotely from home which has me sitting a lot – even more so now during the pandemic. While I train twice a week, I often also add in a mix of long runs, long walks, yoga and HIIT exercises during the week. On average I exercise 3-4 days a week but when work piles up for me, I tend to spend all day at the desk with my only real active moments during the week solely involving football practice.
Why is this important, you say? It's because I think my stationary lifestyle causes foot cramps in the Mercurial Vapor, more than in any other football boot. During weeks where I spend most of my time at the desk and where my feet is lacking exercise, the stiff soleplate can cause problems for my muscles in my feet that may have weakened from a lack of any action.
It's not an issue with the boot, but more with my body. You don't have to be an elite athlete to be comfortable with the stiff Mercurial soleplate but you've got to put a little bit of exercise in to be able wear it cramp-free.
I believe the Nike Mercurial Vapor 13 is like a highly advanced Formula One car. It's a finely tuned machine which requires a physically able driver, not just any random dude with a driving license.
It is a phenomenal football boot that has miraculously also got me rethinking my lifestyle. It's not something that would have been an issue prior to a pandemic but these are not normal times and many of our lifestyles would have changed in the last year.
If any of you readers share similar lifestyles and age profile with me, you'd probably want to put in a little effort in being more active before donning a pair of the Nike Mercurial Vapor 13. For everyone else, get them soon before they're phased out in the coming months because this is easily one of the best Mercurial Vapors ever launched.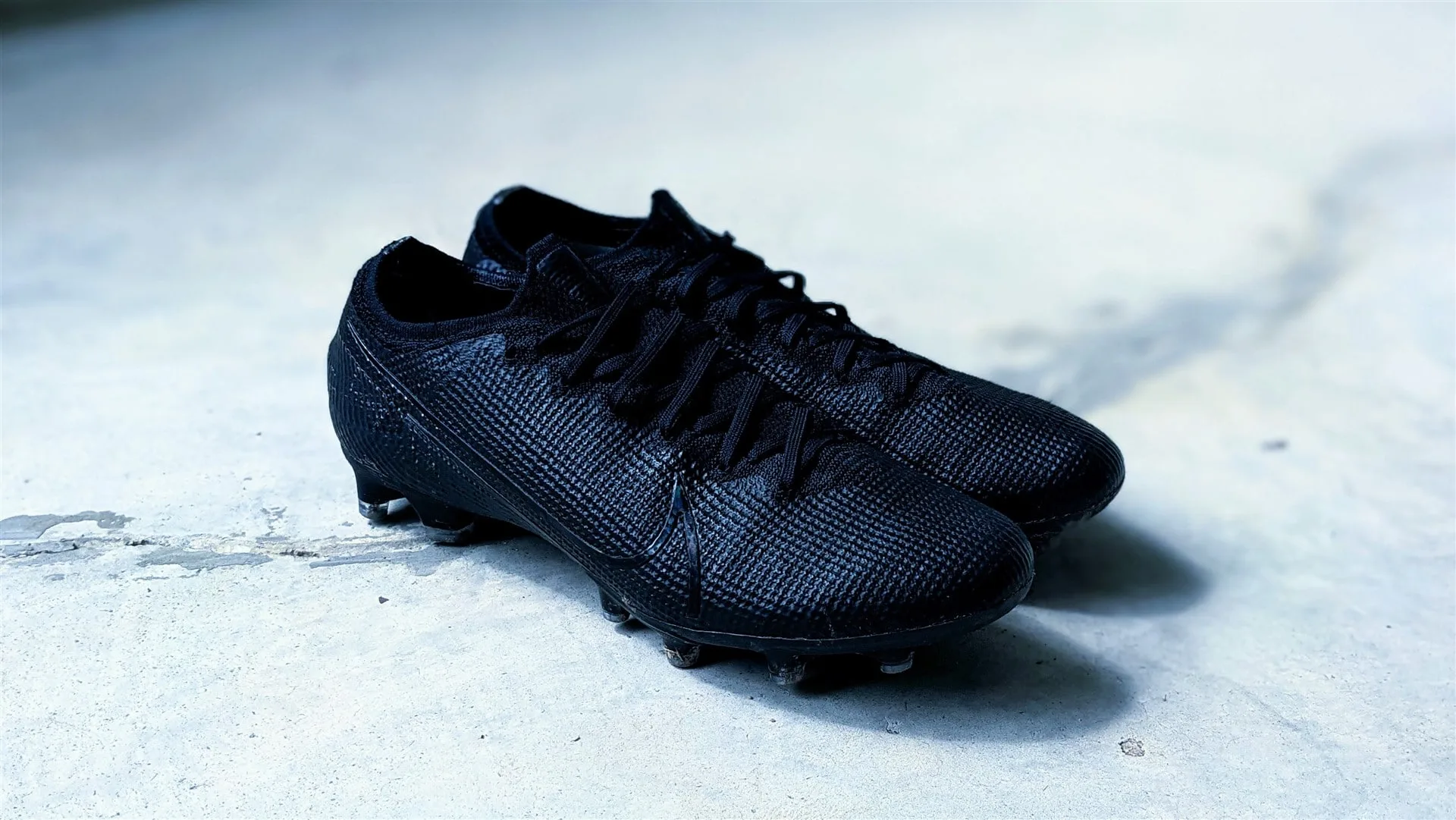 Who is this for?
The Nike Mercurial Vapor 13 is an essential for all speed boot lovers.
The Good
Close touch to the ball
Excellent lockdown
Mind-blowing anatomical soleplate
Aggressive traction
Good looks
The Bad
Slightly longer break in time
Check below for the best prices