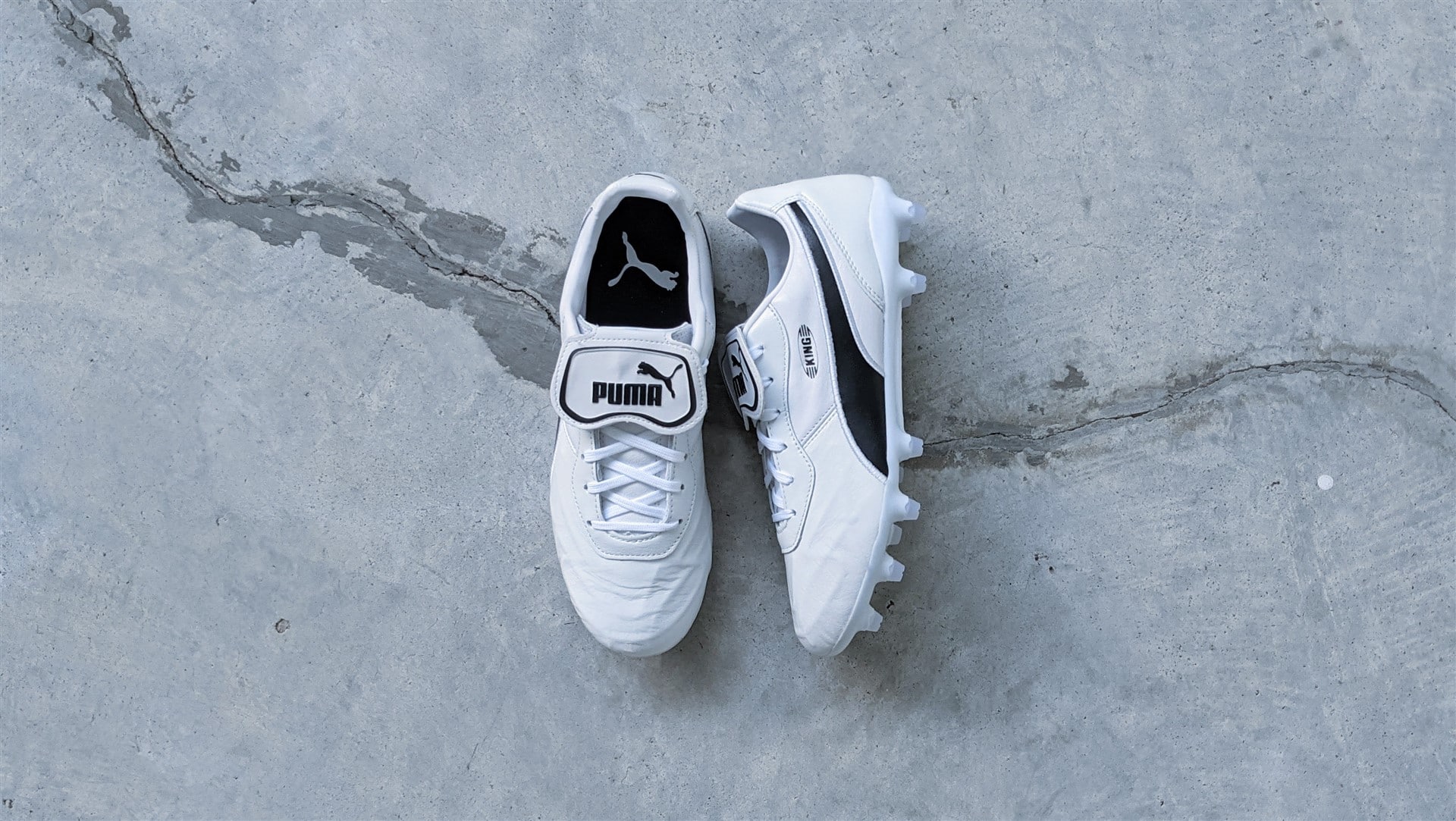 Check out the best prices below
The Puma King is one of most legendary football boots to have ever been made. Worn by luminaries such as Eusebio, Pele, Diego Maradona and Johan Cruyff (just to name a few), it was a no frills boot that was popular in the 60s right into the 90s for its performance and soft leather upper.
In today's climate of knit and synthetics, Puma is figuring out the best way to pay tribute to the name.
One such way has been the Puma King Platinum, which shares the "King" moniker but seems more like an experiment to gauge customers' sentiments about a thin, speedy leather boot. As of writing, Puma has also launched a new version of the Puma King Platinum, the Platinum 21, which positions it more as a simple leather boot for comfort. We've yet to review the boot nor ascertain whether this is another experiment or a fully dedicated new line in the Puma lineup.
However, unbeknown to most, Puma has also used the Puma King name to develop a budget, heritage model called the Puma King Top. Today, we explore if the Puma King Top is worthy of its royal lineage.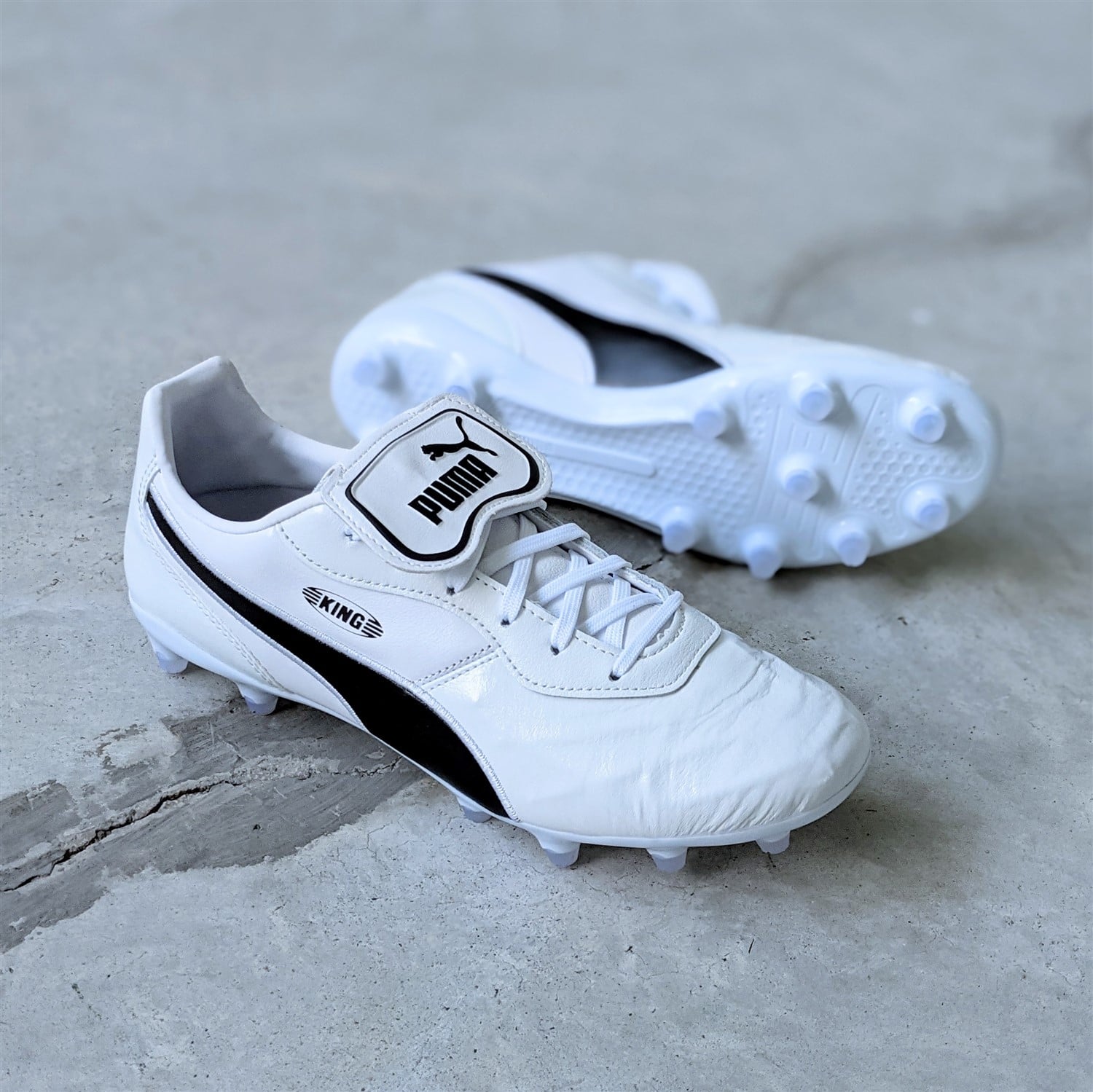 A Puma King for those on a budget
With demand for leather boots on the wane in the last 10 years, Puma has pulled back the production of their leather models to prioritise knitted and synthetic models like the Puma Future Z and Puma Ultra.
The excellent Puma King Classic Di, meant to be their premium leather boot was discontinued and in its place, the Puma King Top was released as budget option for the weekend warrior.
This was supposed to challenge the likes of the popular Nike Premier 2.0, a budget leather boot inspired by a prestigious older model. The "heritage" line, as some would call it.
As you would expect with a heritage boot, the Puma King Top carries the beautiful look of Puma Kings from yesteryear – a beautiful silhouette with an oversized tongue and simple conical studs. It comes in two basic colours, a black boot with white trims and the inverse, white with black trims. I couldn't resist getting them with a beautiful white base.
Despite its ode to the past, Puma added a modern touch to the upper by infusing a silicone backing and cage into the forefoot leather to prevent overstretching and provide a velvet touch. Overall, a pretty simple package compared to most football boots in the market.
Fit for a King
I expected a boot like this to fit large so I went half size down. To my surprise, it fit very tight and I think going true to size would have been just right for most people with moderate width feet. Despite how tight it was, the boot stretched slightly over the course of 2-3 sessions to accommodate every curve of my foot.
On feet, the boot felt quite… ordinary. It could have done with some synthetic suede lining to up the comfort level but all we get is a pale imitation of that around the heel.
Puma claims that they have a silicone backing within the K-Leather upper but you could hardly feel it when wiggling your toes. The leather forefoot also feels a little plasticky and cheap and my first impressions were underwhelming.
The Puma King Top: Not-so-majestic Performance
As with the first impression of the boot, everything about the performance was in the same vein too. It felt like an ordinary boot. Sure, the lockdown was solid and the tongue did a good job making sure my laces didn't come untied during training.
But everything else… ordinary. The touch didn't feel special or velvety despite that promise from the silicone backing. Whether it was my first touch, a long pinged pass or a hard strike, the sensation on feet felt pretty dull. Even though this is a budget boot, I expected a semi-decent touch and it disappointed on that front.
The boot weighed 275g for a US9, slightly heavier than the average boot on the market. However, it felt heavier on feet and I believe it's due to its soleplate.
I'm usually not a stickler when it comes to soleplates. I'm alright if it has a basic conical design and a natural flex. No need for all that fancy carbon fibre springiness. The soleplate on the Puma King Top looks pretty plain and simple but feels heavier than it looks. My main gripe is that it feels stiff when flexing, but not in a speed boot sorta way.
There was no spring with each step and it felt like I had an old paperback dictionary for an insole. Running in these felt sluggish it took 2-3 sessions to break in that soleplate. Twisting and turning on artificial ground was easy though thank to the conical soleplate but I never felt on the cusp of an accident considering how slow I felt running in these.
I'm surprised they didn't reuse the soleplate from previous Puma Future or Puma One models which, while not spectacular, did a solid job in providing manoeuvrability and a natural, comfortable flex.
A King that needs to change with the times
The Puma King Top is not out-rightly awful but neither is it fantastic. For its price and category, you can look towards the Nike Premier, adidas Copa Gloro and a few Mizuno boots out there which would provide better value for money.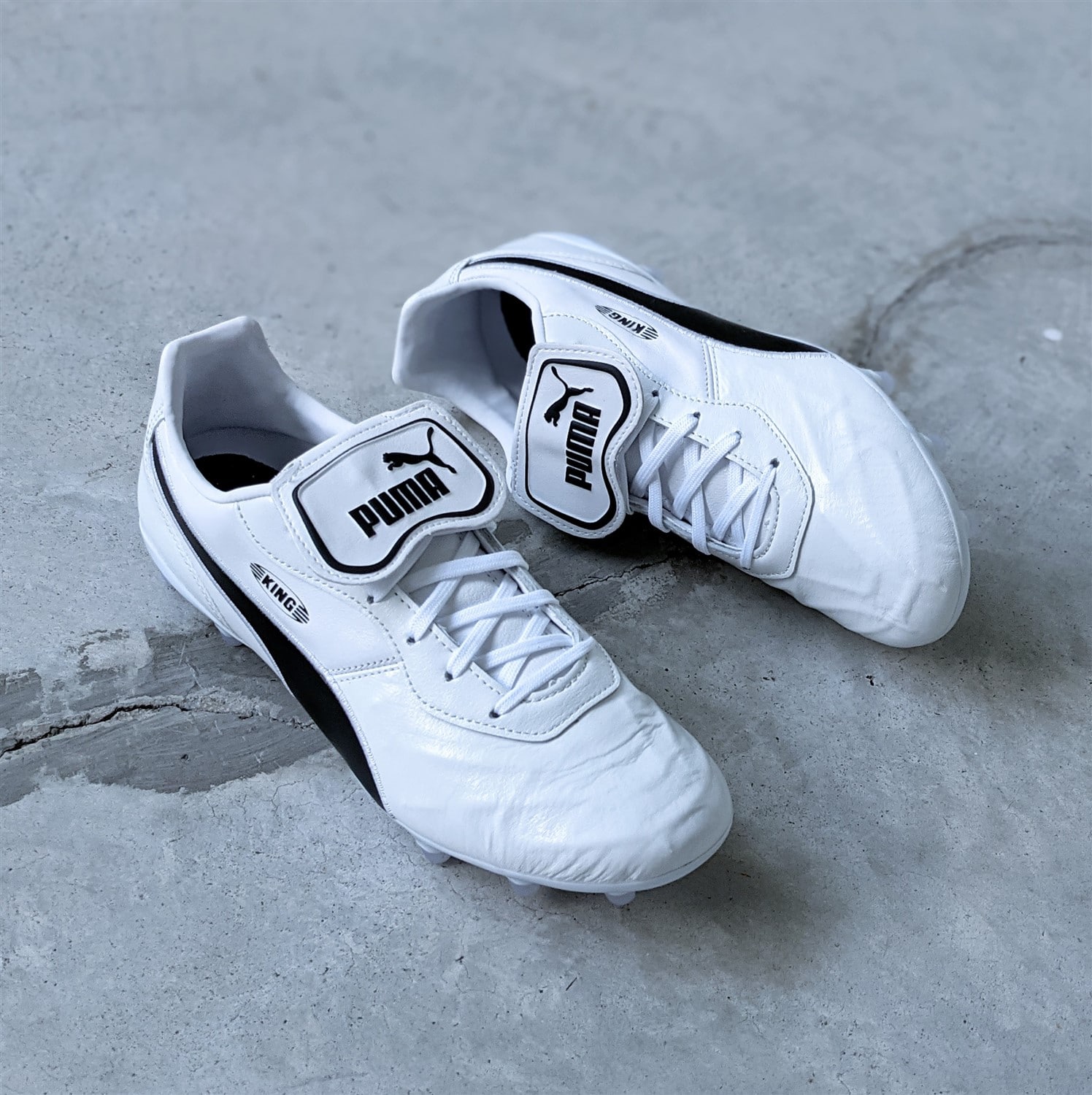 Puma could start with improving the forefoot leather which feels more plasticky the more I play in them. Adding some synthetic suede around the interior will go a long way in providing the comfort that is befitting the name "King". And lastly, that soleplate. Just ensure that it has a softer, more natural flex like with the older Puma Future models.
The improvements are not that hard to implement especially with Puma expertise and experience in boot development. But that's the thing with Kings, they don't always take too well to change.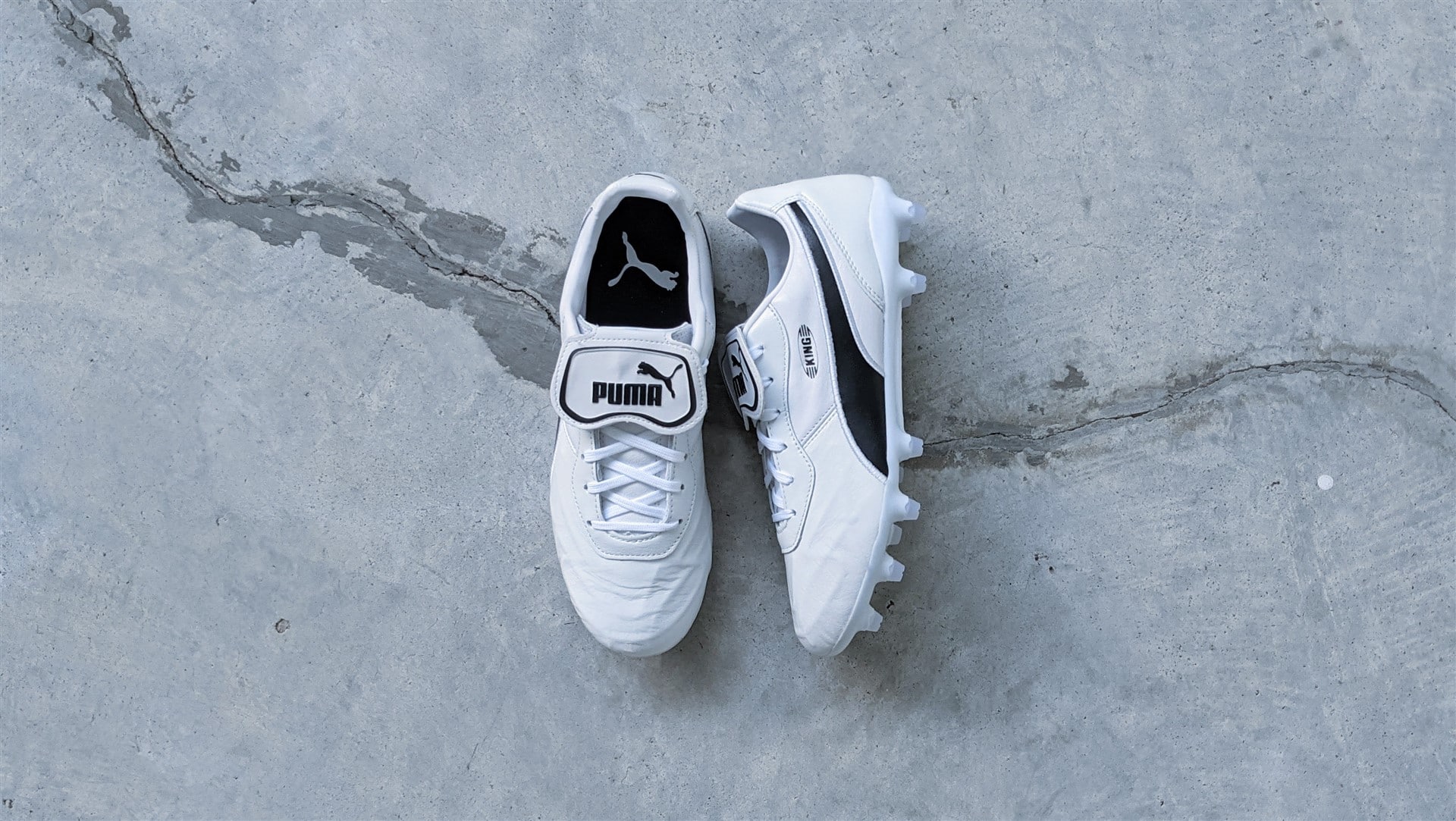 Who is this for?
Players who want a classic Puma leather boot on a budget.
The Good
Good looking
Artificial ground compatible
The Bad
Plasticky leather forefoot
Uninspiring touch on the ball
Stiff soleplate
Plasticky heel lining
Check out the best prices below