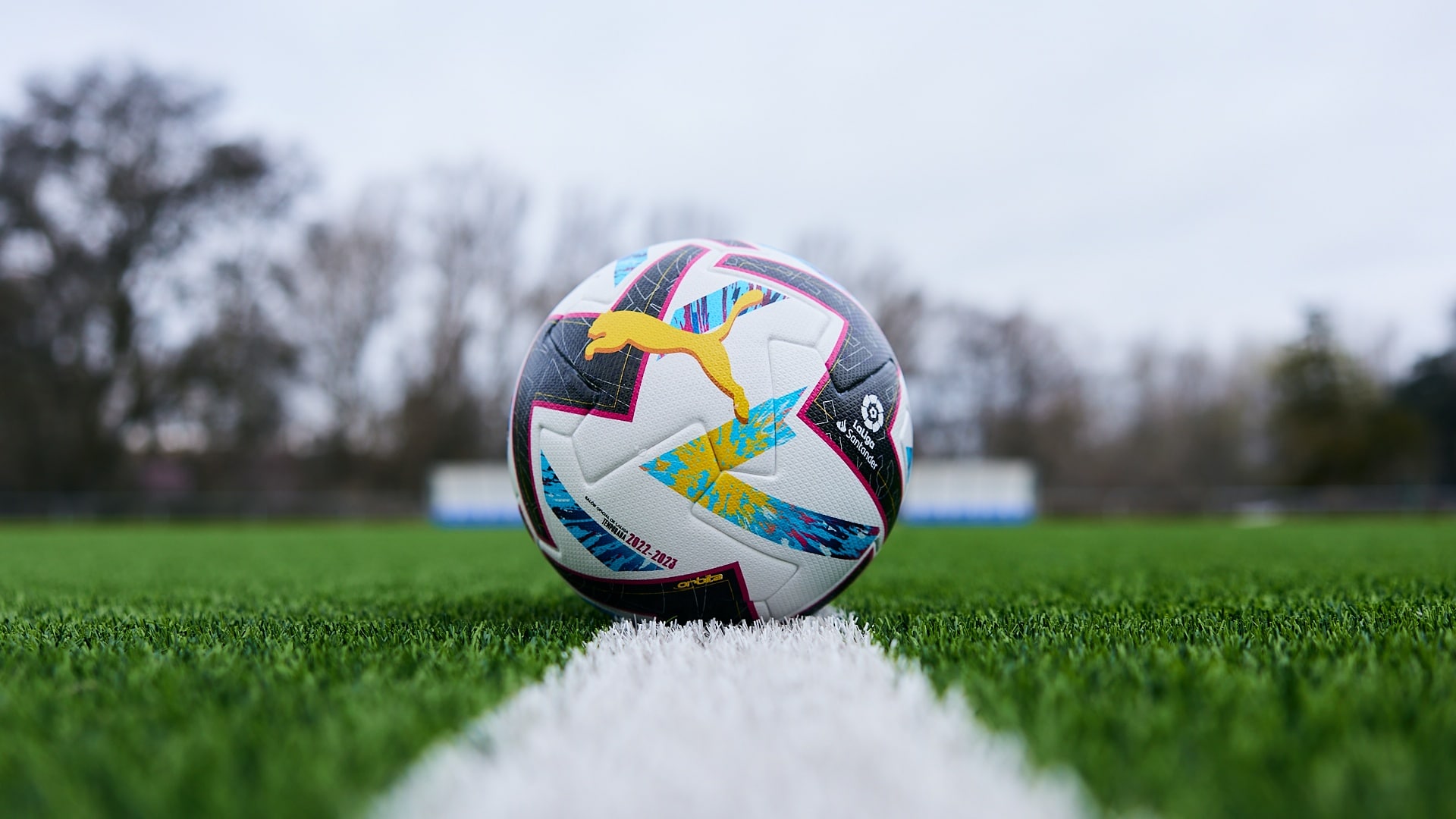 Check out the best prices below
New design, same top performance
Puma have wasted no time in unveiling the new LaLiga match ball for the 22/23 campaign, with the announcement coming only days after Real Madrid lifted the trophy for the 21/22 season of LaLiga.
They've released yet another visually impressive ball, the Puma Orbita, which is inspired by the hypnotic effect of a kaleidoscope.
We have absolutely loved the past 2 generations of the Puma LaLiga match ball (the Puma Accelerate and Puma Adrenalina) for its great balance of padding, reliability in flight and all-round fun factor when it came to striking the ball. We wasted no time to get this review done for you readers when LaLiga generously provided us with another match ball this year.
More than just a cosmetic update
Upon first glance, the Puma Orbita visually distinguishes itself from its predecessors.
Puma opted for a unique 12-panel design shaped like stars as opposed to the 8 panels of the previous 21/22 season's Adrenalina (and Accelerate).
According to Big Cat, this unique configuration creates less seams, which they claim improves the overall connection with the ball.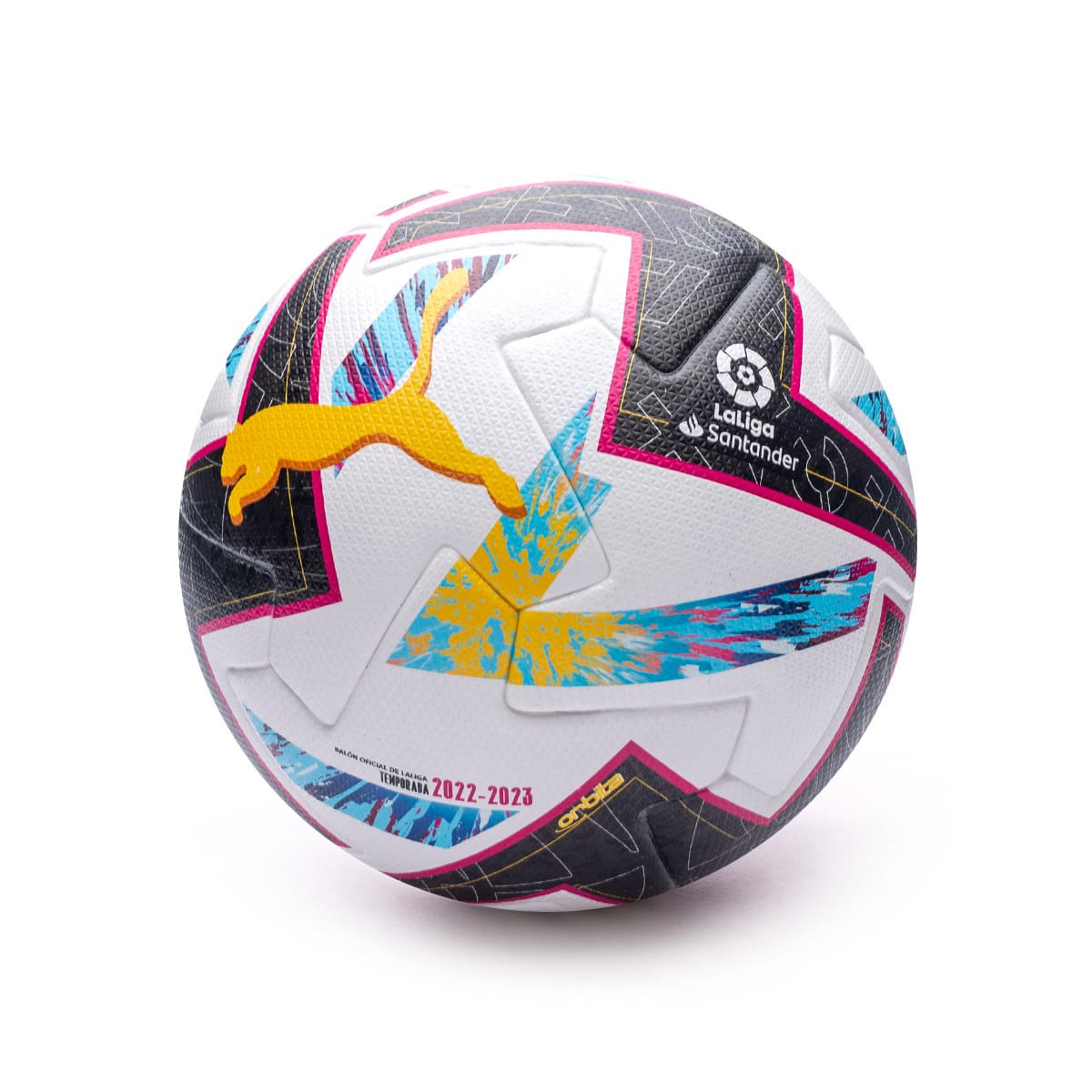 Although I found these changes to just be cosmetic, I noticed that the seams were wider and deeper than previous versions of the Puma LaLiga match balls – something Puma claims enhances aerodynamic performance.
The Orbita retained "state-of-the-art technology to create the optimal sphere that maintains its shape and allows for less water absorption."
In addition, the Big Cat added that "the aerodynamic surface is 1.2mm textural 3D PU, making it more resistant to abrasion and wear. POE foam is added to increase touch sensitivity, providing a firmer feel and better bounce consistency."
Puma intended for the ball to have grippy texture (more on that later) while retaining a slight cushioned feel upon impact.
Art in the Orbita
Despite Puma's claim that the design on the Orbita is reminiscent of a kaleidoscope, I did not see it through the same lens.
The Orbita's design reminded me more of designs you might see on a canvas than what you would expect from a childhood toy.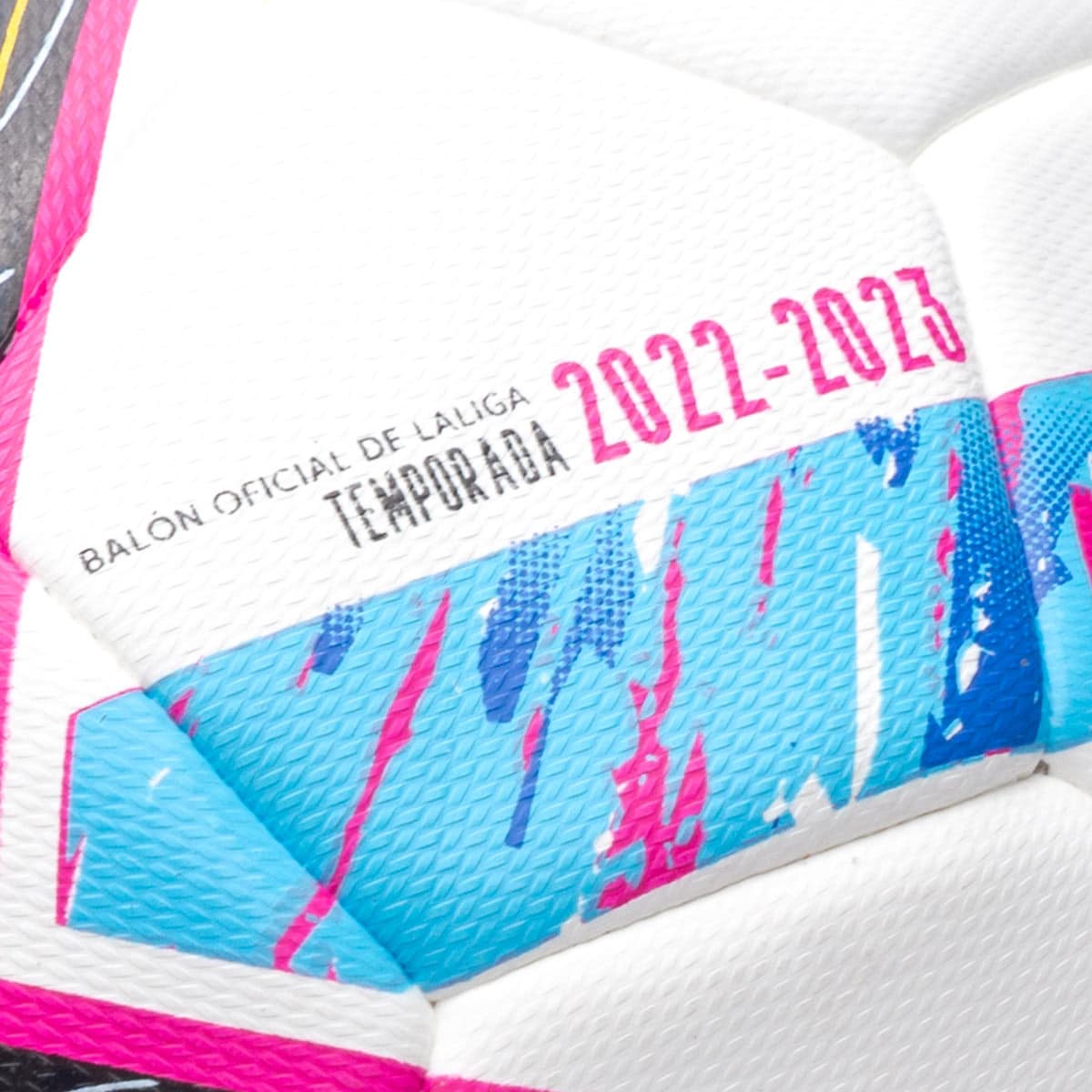 With a colour palette of black, pink, yellow, and blue, the design features two distinctive zig-zag patterns. You get geometrical lines within the black zig-zag patterns but the blue ones are much more intriguing as they contain artful splashes of color – similar to what you would find in abstract paintings.
The Puma Orbita is forgiving
Its predecessor, the Puma Adrenalina was quite slippery when wet, even in hand. However, Puma seems to have fixed this with the Puma Orbita.
The texture of the ball feels grippier based on the micro textures and material across the ball – this was especially apparent when conducting throw-ins during the play test.
On foot, close contact with the ball felt easier with the "improved" texturing. Dribbling, scooped turns, and dragbacks felt easier to pull off as the Puma Orbita stayed close to my boots for those Vinicius Jr,-styled attacks down the wings.
As far as Puma's claims of enhanced aerodynamic performance goes, they were not substantial enough for me to notice any difference in play. It was still the same solid flight path with any radical trajectory changes in mid-air.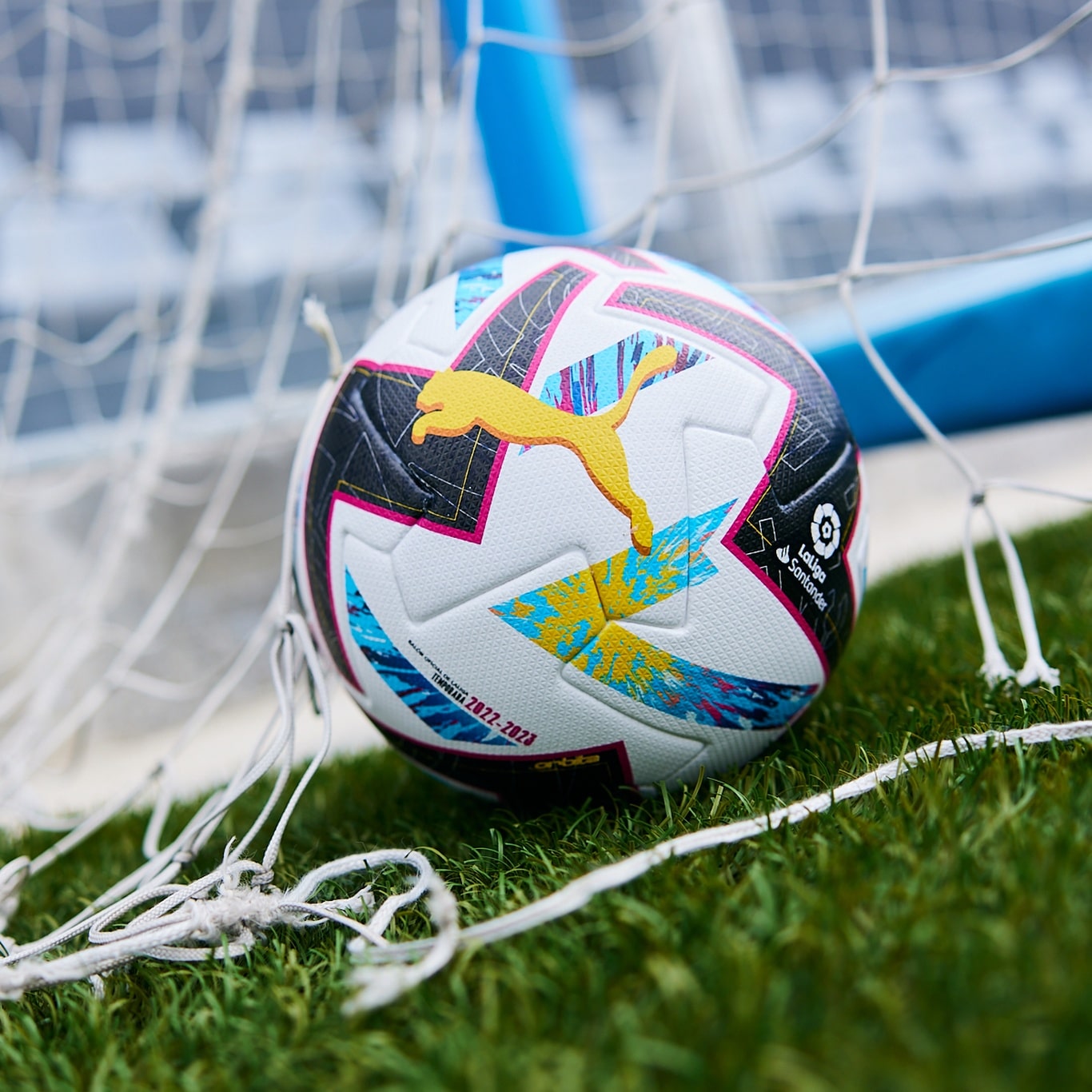 What caught my attention was how well the Puma Orbita performed when it came to ensuring visibility during play.
My playtests occurred during evening training sessions and the vibrant colours created a flicker effect for full visibility in low light – tracking long passes were made easier.
Speaking of passes, the Puma Orbita has a nice, cushioned feel to it. Even in my paper thin Puma Ultra 1.3, strikes through the laces did not cause much of a sting to my foot.
Receiving the ball also felt great. While my first touches aren't exceptional , the slight padding of the Puma Orbita provides me with some cushion that occasionally makes me look like Pedri when trapping the ball at pace.
Puma Orbita, a star in the making
I feel that Puma's match balls are underrated. Publicity around official match balls is usually dominated by Nike (England, Italy) and adidas (international tournaments, Champions League) so we're glad that Puma is starting to gain some prominence through the Spanish LaLiga.
Having tested the LaLiga match ball for the third season running, I'm glad to see and feel the improvements made with each generation – even if they're ever so subtle. If you're ever looking for a ball that would be great for your weekend games while making you feel like a bonafide Benzema with your touch, do consider the Puma Orbita.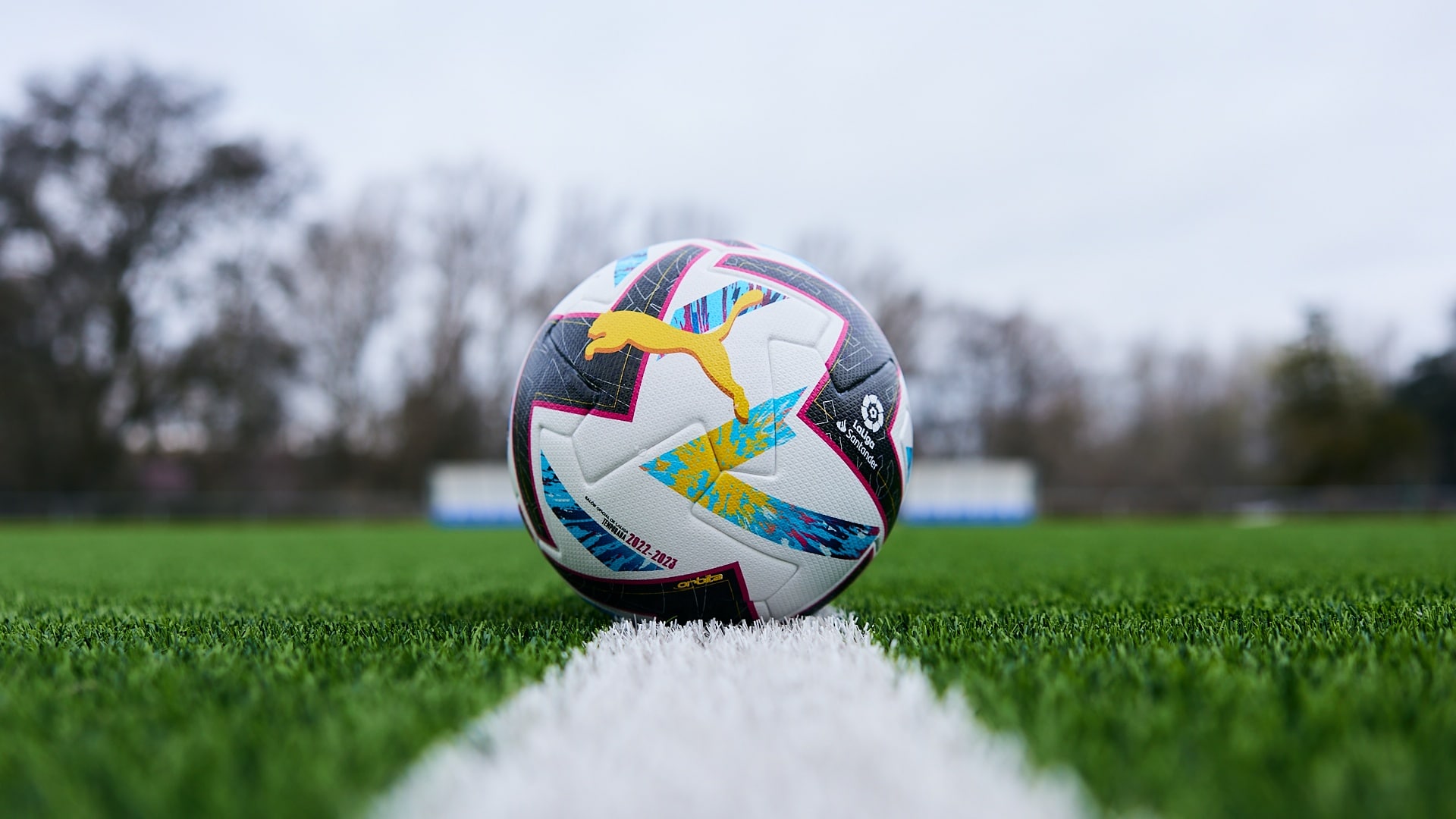 Who is this for?
Everyone who wants a fun official match ball to play with.
The Good
Great visibility
Nice padding
Reliable flight path
Grippy texture
The Bad
Minor updates from previous generations
Check out the best prices below