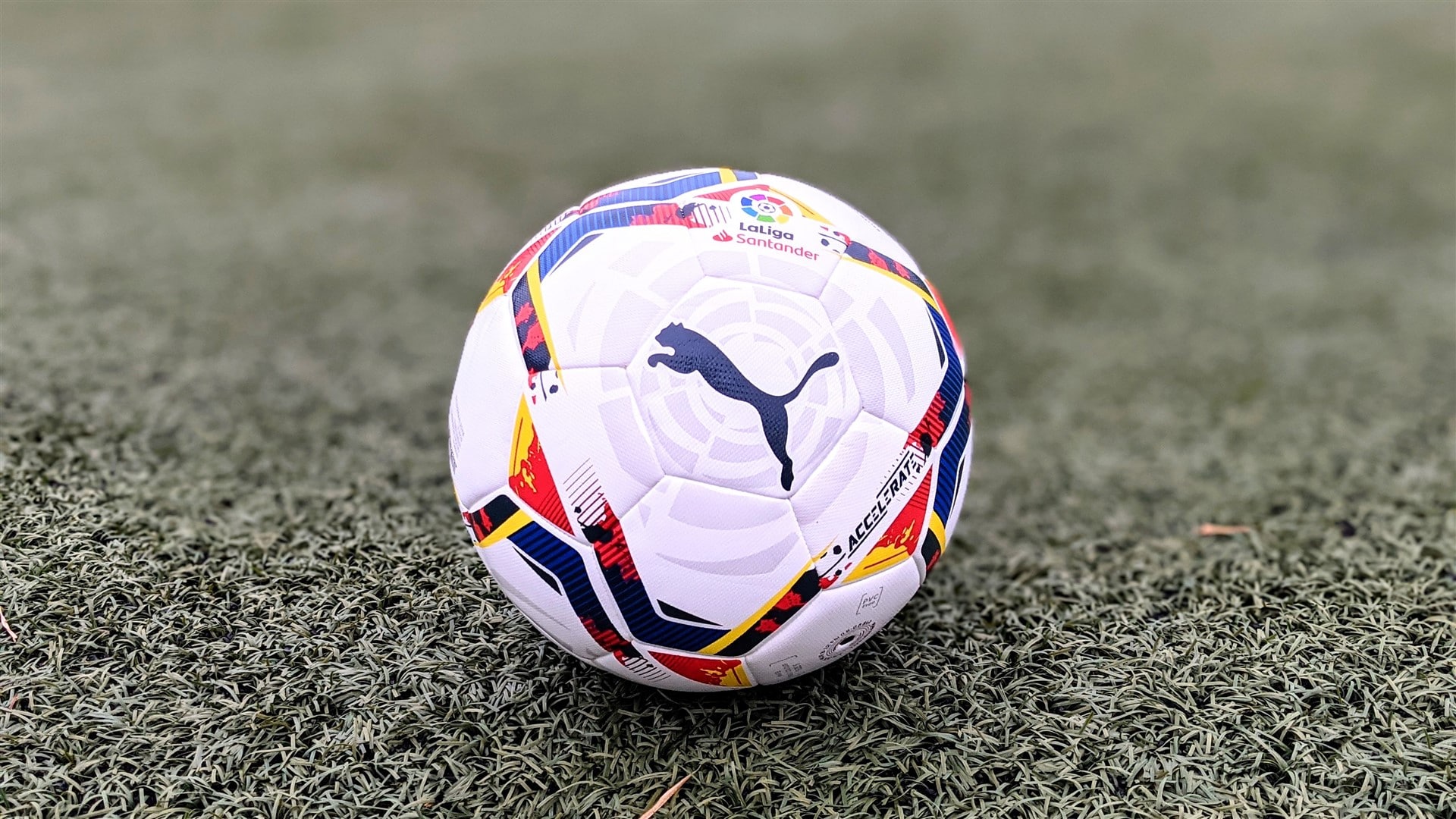 Check below for the best prices
The match ball that suits all.
If you've been watching football in the mid 2010s, you'd have been forgiven for thinking that Nike and adidas had come to some sort of agreement in terms of match balls. While adidas seemed to have first dibs on the international tournaments, producing iconic balls such as the Fevernova and the Uniforia, Nike would dominate the leagues, supplying their balls to most of the big leagues, including the Premier League, La Liga, Ligue 1 and the Serie A.
All this changed in 2019, when La Liga surprised everyone by announcing a new partnership with Puma who would begin supplying match balls for their leagues. This was quite the statement by both parties, especially as Puma had not been known for producing quality match balls.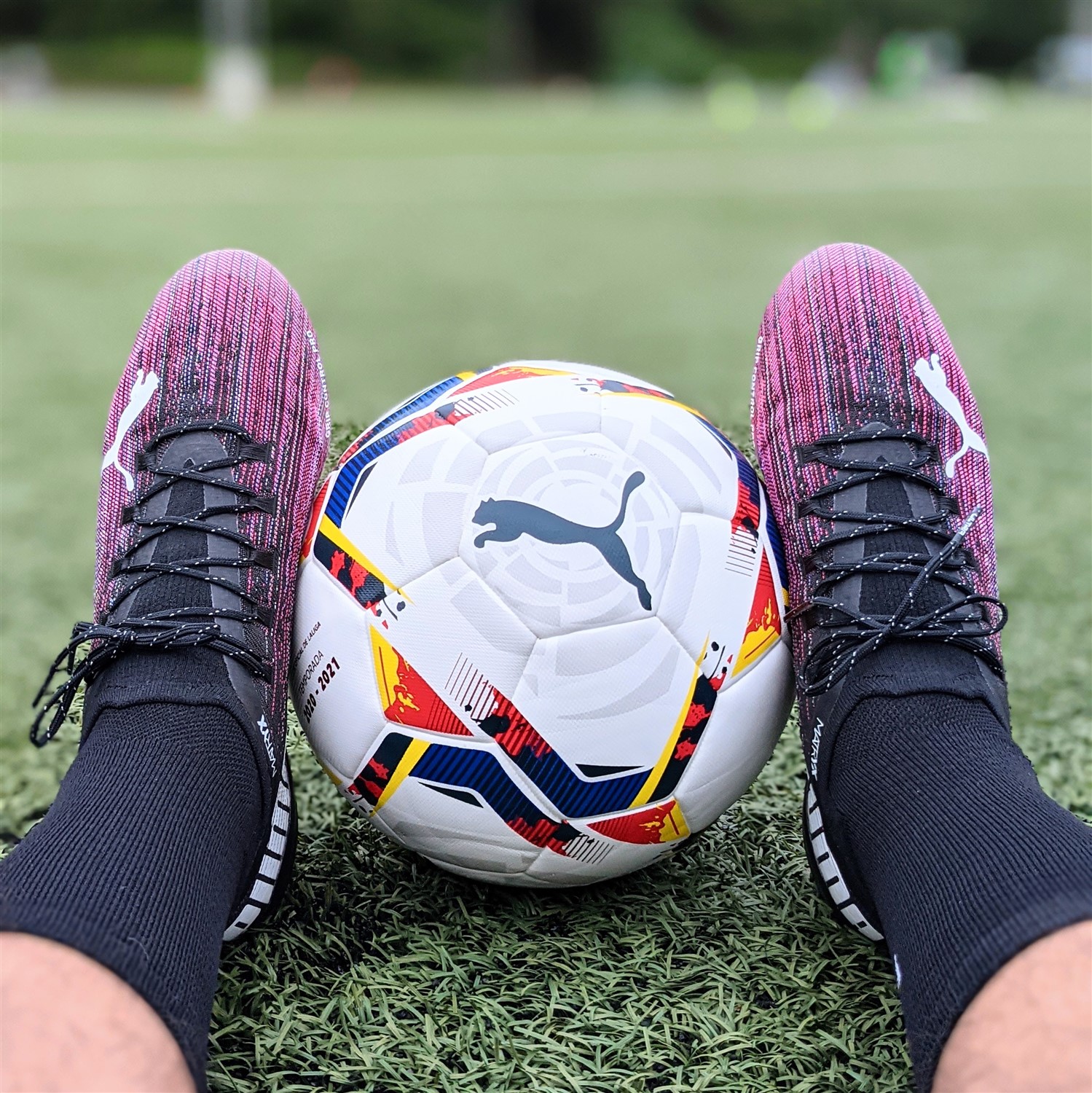 We received a set from the good people of La Liga to put Puma's match ball to the test.
Building the Puma Accelerate
The Puma Accelerate is Puma's second La Liga match ball offering, succeeding last year's Puma Final 1. As with most modern-day match balls, the Puma Accelerate has a dimple-like texture to aid with wet weather control, as well as thermally bonded panels to ensure that the ball is as spherical as possible to minimise the amount of air resistance, giving the ball a quicker flight through the air. Puma claims that the textures help make the ball more durable and reduces the amount of water intake during rainy conditions.
To further reduce the air resistance, Puma have equipped the Puma Accelerate with an eight- panel construction, as well as the liberal use of POE foam for a firmer touch and improved rebound consistency.
Finally, like most match balls, the Puma Accelerate uses a high quality rubber bladder and the PUMA Air Lock (PAL) valve to ensure maximum air retention when using the ball.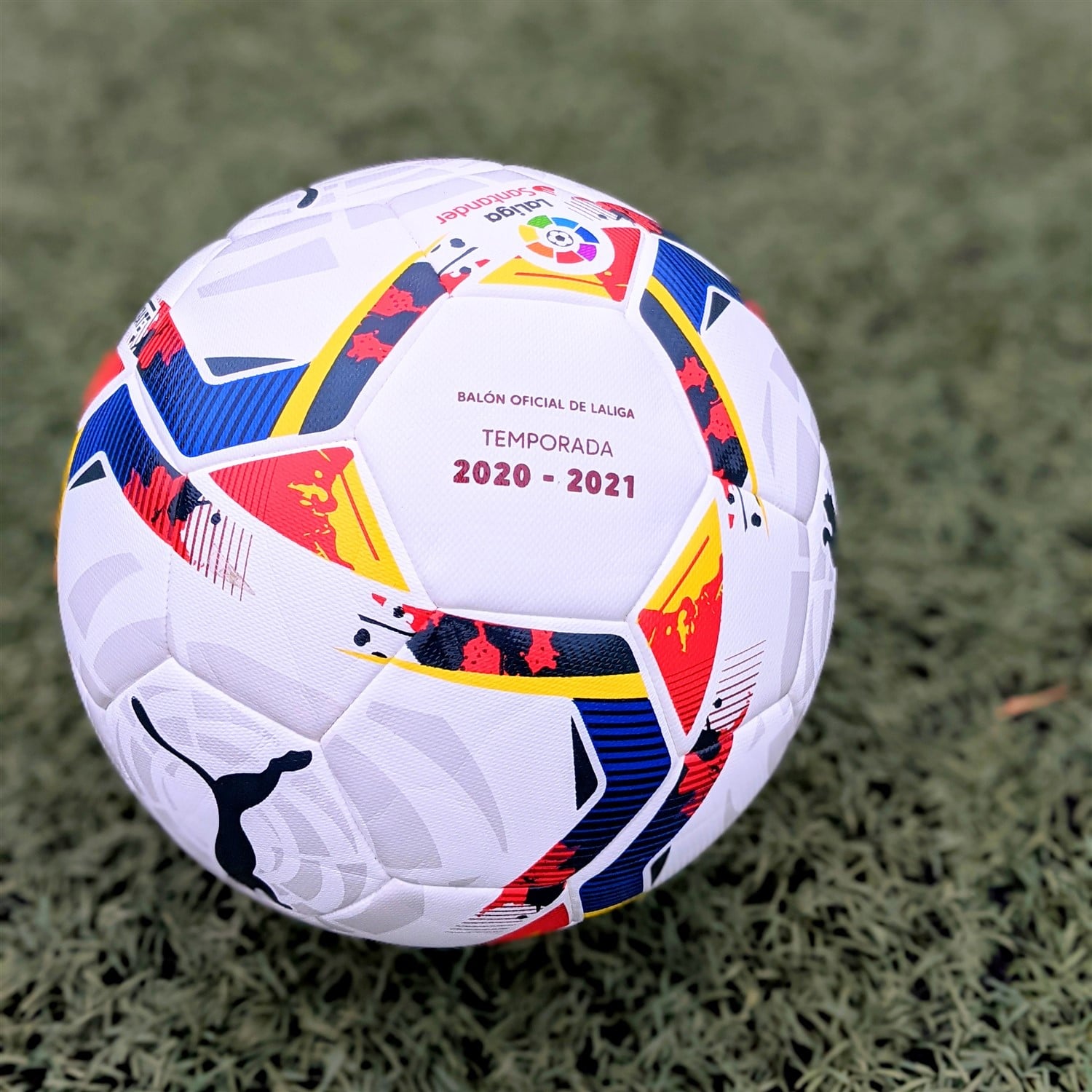 The match ball with "training wheels"
The first thing that you'll notice when using the Puma Accelerate is just how padded the ball feels, as compared to most match balls. While most match balls tend to go easier on the foam to give you a more natural touch on the ball, the Puma Accelerate is definitely the most padded ball on the market. This isn't something new to Puma balls, which has always been known for being more forgiving in that sense.
That padding, characterises how the ball feels throughout play. When you have lesser padding on a match ball, contacting the ball becomes extremely important, as the ball tends to be "harder" and striking the ball with poor technique can be quite a painful and humiliating experience, with your shots looking limp despite causing your foot quite a bit of pain.
With the Puma Accelerate however, the foam helps to make up for your lack of technique in more ways than one. Shooting is an undoubtedly enjoyable experience, as the foam takes away most of the sting from the ball, while I found that my shots had a tendency to feel more powerful than they really were.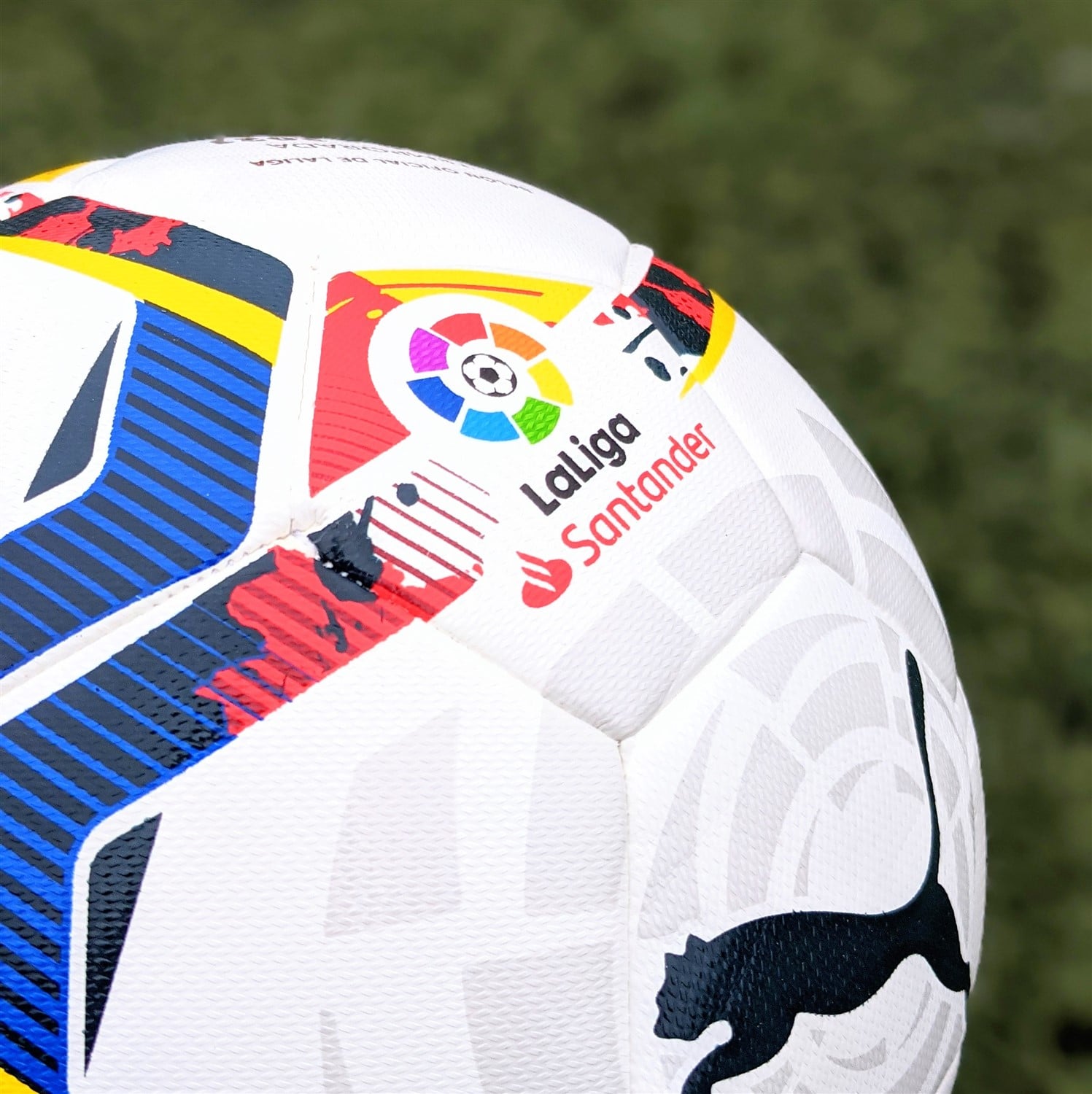 Pinging the ball through the air also felt much easier, no doubt as the thicker foam seemed to give the ball a larger sweet spot for striking, reducing the margin of error. Perhaps the clearest signal of how nice the ball felt was when I introduced the ball into my typical 4v4 futsal game, turning everyone into trigger happy strikers, who commented post match at how nice the ball felt when shooting.
Lastly, and this is slightly contentious depending on how you like it, the more padded upper meant that, if you weren't used to it, harder passes would to bounce off your foot.
However, once your body and touch got used to it, I felt that the padded upper worked to my advantage, making it much easier to get the ball under control. These don't feel like I'm breaking my foot when shooting, and it moves naturally when I'm dribbling. If you're one of those with good technique, rest assured that the ball will work just fine for you. Yes, you've got to make some adjustments to the amount of strength you put in to compensate for how much further the ball can fly, but apart from that, it's not that different from most match balls out there.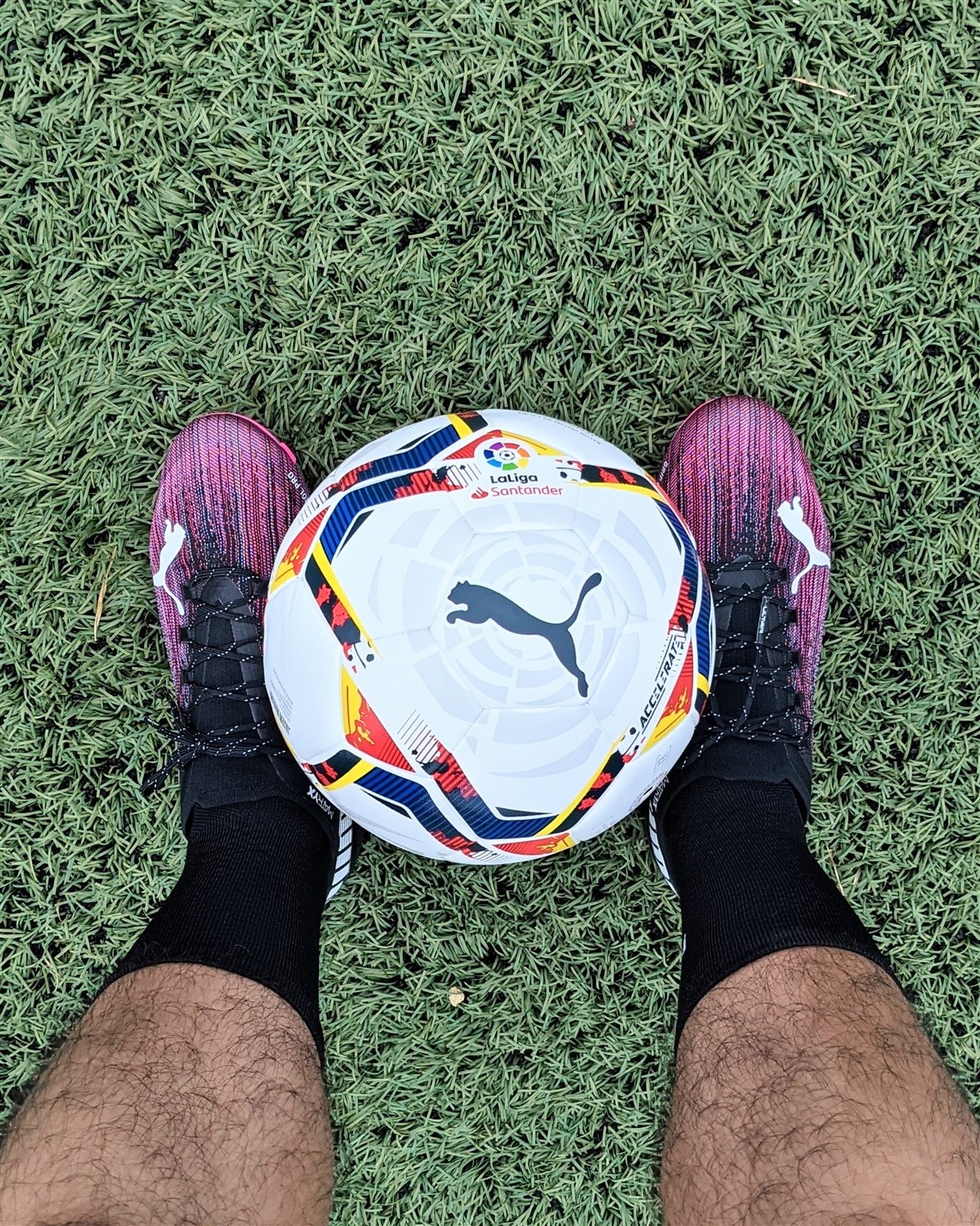 The match ball for everyone
As someone who plays with friends whose footballing abilities fall across a large spectrum, this is definitely one of my favourite balls to bring to games. Most of my team mates have actually specifically requested for this ball, because of how fun it feels to play with. It empowers them to get out of their comfort zone, giving them the confidence to hit longer passes or shoot the ball from further outside of the goal – things which they wouldn't typically do with other balls.
Of course, the ball doesn't turn them into Luka Modric and their long passes and shots still go horribly off target at times.. But crucially, football feels fun again, with everyone seemingly reverting to their childhood self where it's less tiki-taka, and more Roberto Carlos long rangers from outside the box. And this for me, is the Puma Accelerate's greatest strength – it brings the fun back into football, without compromising too much on performance. Whether you're a professional player with immaculate technique, or an amateur who's just here for a good time, the Puma Accelerate is definitely one of the most user-friendly footballs out there for you.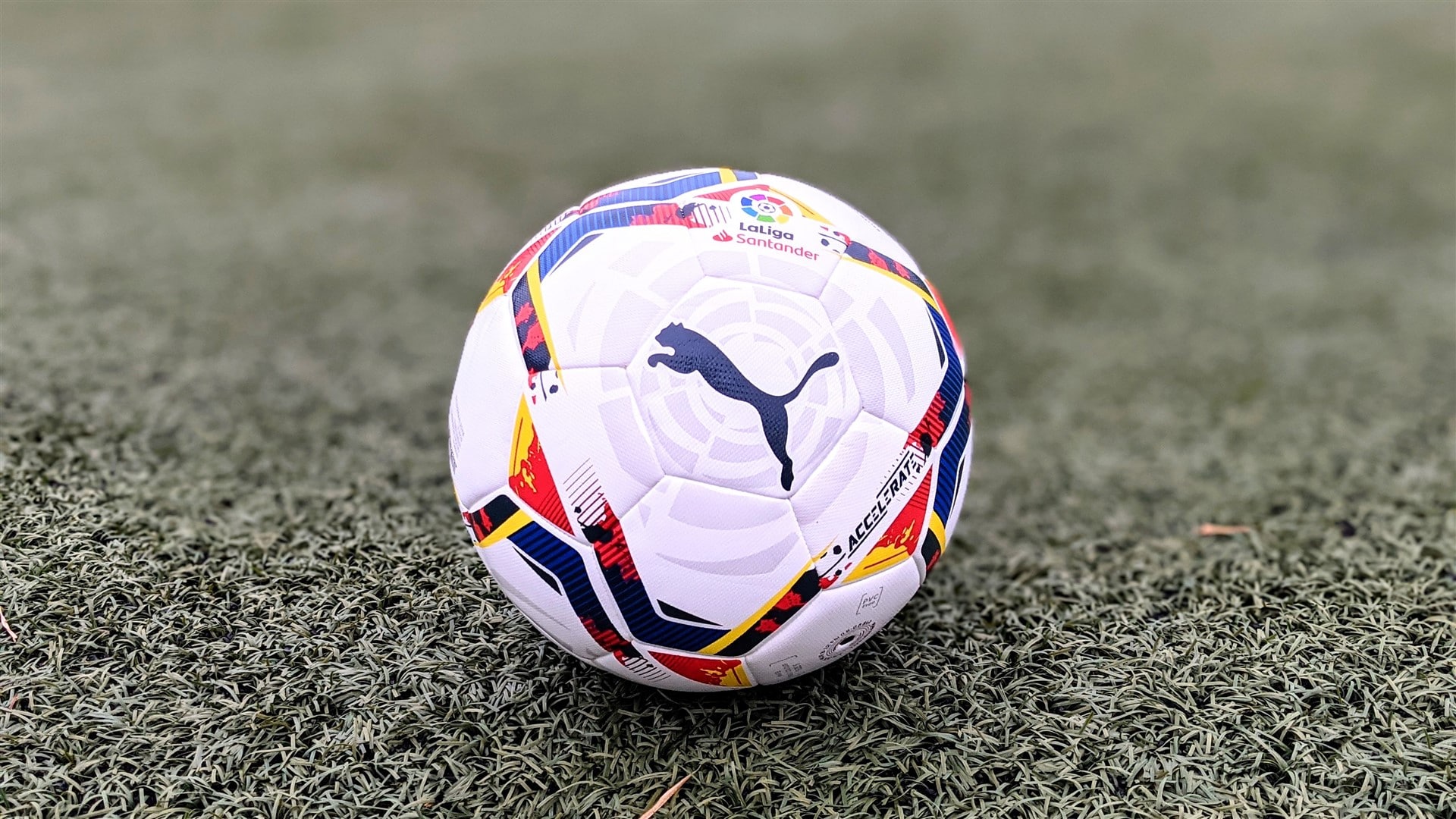 Review: Puma Accelerate OMB
Who is this for?
Everyone who wants to have a good time on pitch with a solid, cushioned match ball.
The Good
Padded upper
Ball flies through the air easily
Easy to generate power on the ball
The Bad
Ball flight is less predictable
Check below for the best prices