Don't leave home for a game without one of these football boots.
Nothing beats that excitement of wearing a new pair of football boots, even for us at BOOTHYPE, where we have tested almost every football boot on the market.
However, before you make it to the field, we're here to provide you with the best recommendations to help you cut through the huge number of releases available today.
Here are our best football boots of 2023 so far, in no particular order.
Check back in regularly as we'll be updating this list as we review more boots across the year.
Adler Yatagarashu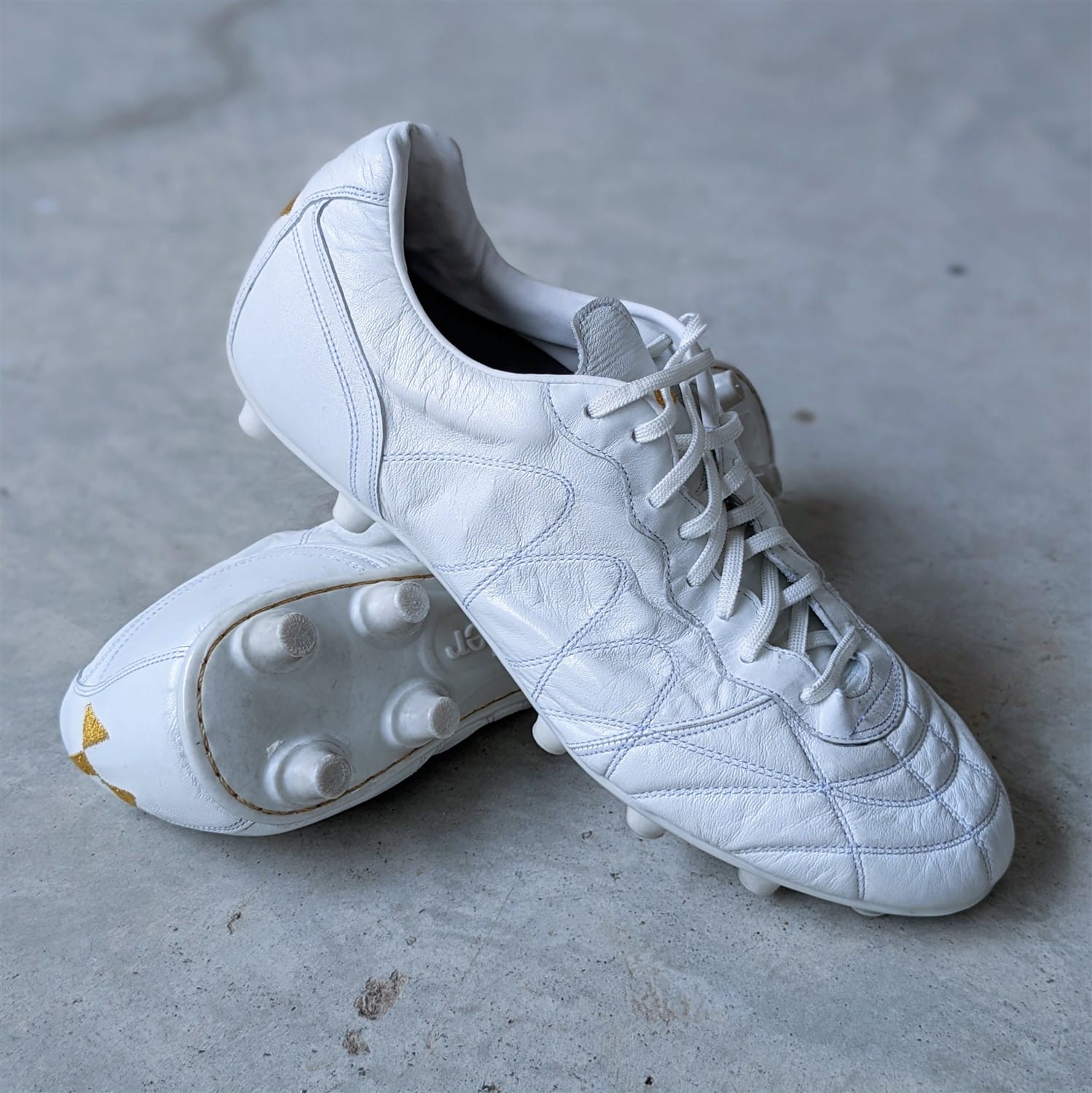 Boot of the year 2022
Adler Yatagarashu
Multiple stores
The best one-to-one fit on the market.
As the proud recipient of BOOTHYPE's Boot of the year 2022, the Adler Yatagrashu showcases the expertise of Japanese artisans in its finely crafted leather boot, infused with modern contemporary features.
The boot's remarkably soft K-leather upper ensures an immediate "clouds on feet" experience right out of the box, while its adaptability over time creates a personalized fit for exceptional lockdown.
Coupled with the extra responsive KaRVO midsole that adds a touch of rigidity for that extra spring in your step, the Adler Yatagrashu epitomizes a truly excellent boot that effortlessly combines softness, comfort, and responsiveness all in one.
Mizuno Alpha MiJ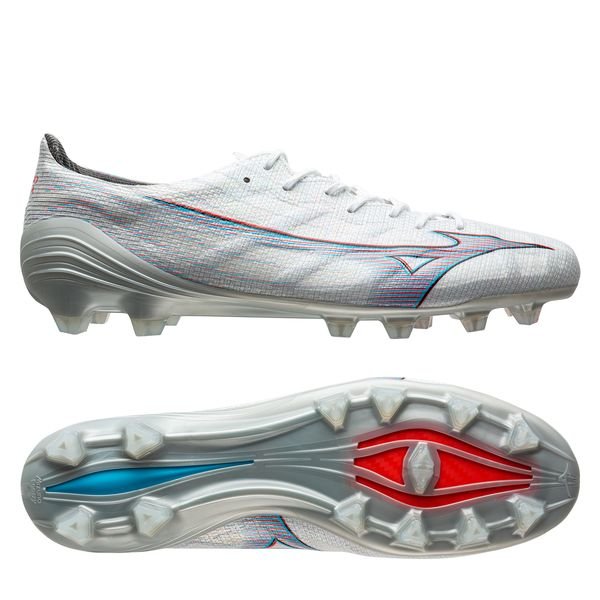 The Best Speed Boot
Mizuno Alpha MiJ
Multiple stores
Lightweight and thin boot that feels fast yet comfortable on feet, with a nice bit of responsiveness.
Yet another boot that excels in responsiveness thanks to KaRVO technology, the Mizuno Alpha MiJ stands out arguably as the top choice in the "speed boot" category.
The KaRVO midsole impresses with its incredible responsiveness and a noticeable spring-back effect, while the aggressive triangular studs provide excellent traction and grip, especially during acceleration.
The Alpha's synthetic upper, however, steals the show with it is incredibly thin yet highly responsive, delivering an exceptionally raw touch on the ball while keeping the overall design lightweight. Additionally, the traditional tongue construction and deep lacing contribute to an excellent fit and lockdown.
Puma Future Ultimate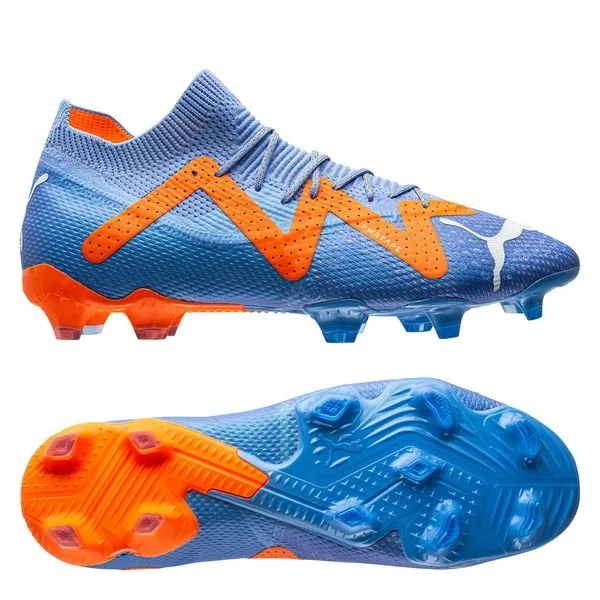 LOCKDOWN AND AGILITY
Puma Future Ultimate
Multiple stores
Best fitting boot on the market
The Puma Future Ultimate stands out as one of the most well-fitting boots currently available.
It's all about the knitted compression material, FUZIONFIT360, that spans the entire upper. From the tongue to the toe box, FUZIONFIT360 ensures a secure wrap around your feet during sharp dynamic movements, while maintaining comfort throughout.
The inclusion of 3D textures also provide a bit of grip when controlling and dribbling the ball.
Overall, the Puma Future Ultimate is a remarkable all-rounder that excels in comfort, fit and lockdown and is one of our current favourites here at BOOTHYPE.
adidas Predator Accuracy .1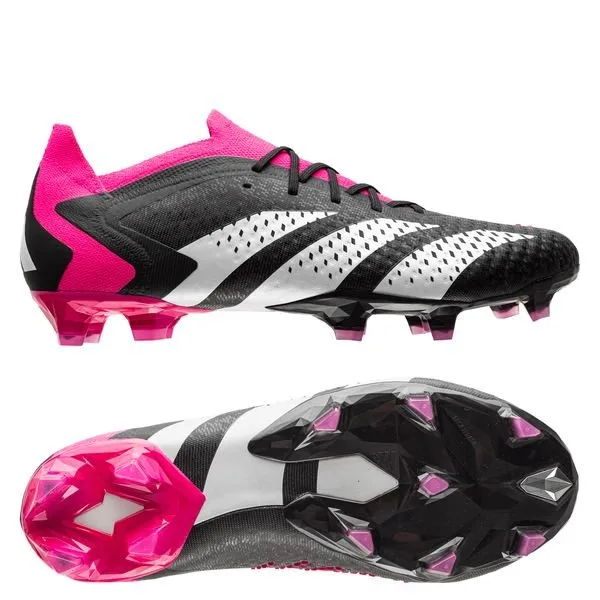 A complete power boot
adidas Predator Accuracy .1
Multiple stores
Adds some curl and oomph into your strikes
Adidas has captured the hearts of power boot enthusiasts with the Predator Accuracy .1. The re-introduction of the synthetic leather 'Hybridtouch' upper brings the best of both worlds, combining superior comfort and feel of a traditional leather-like upper with the added advantage of a lighter weight.
What makes the Predator unique is the 3D soft rubber elements on the instep and toe box area for that classic Predator oomph and grip in the strike.
For players who crave that extra punch with their shots, you deserve the modern Predator.
Nike Mercurial Vapor 15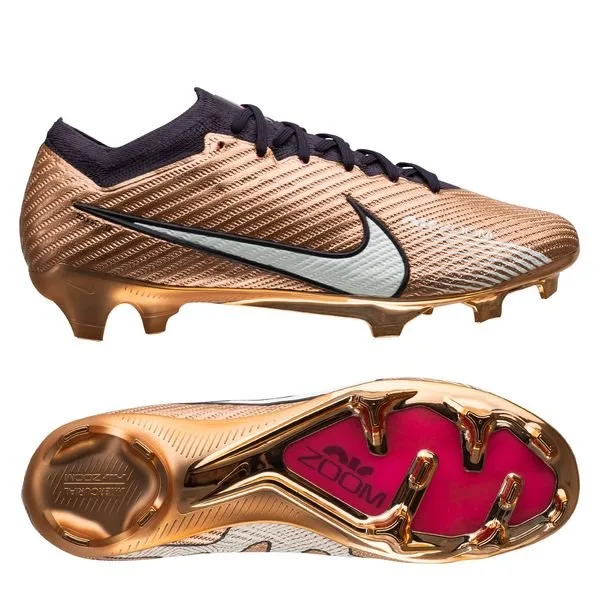 speed and looks
Nike Air Zoom Mercurial Vapor 15
Multiple stores
Nike's softest and most comfortable Vapor that still retains its excellent performance.
Next on the list is Nike's most popular and technologically advanced football boot, the Nike Mercurial Vapor 15. Incredibly, Nike have somehow managed to surpass the Mercurial Vapor 13, which was a contender for boot of the decade.
Gone is the Flyknit based upper for their Vaporposite upper, which provides an even more barefoot and raw touch on the ball. Above all, it is softer and more comfortable out of the box than any other Mercurial in history. 
Also, it's hella pretty.
Puma Ultra Ultimate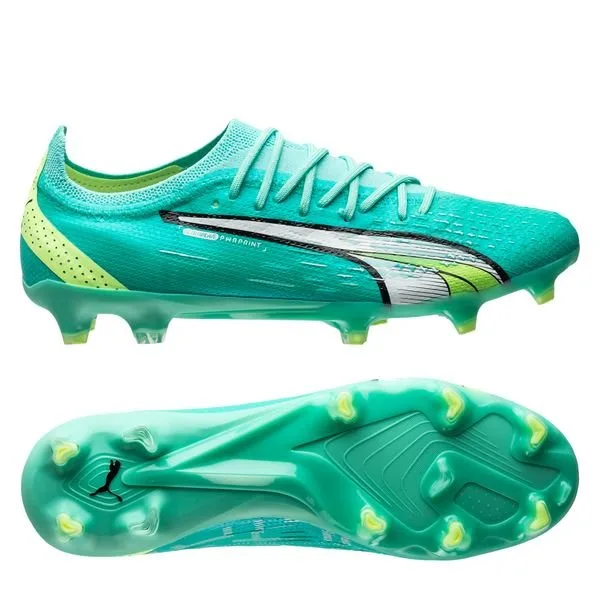 Lightspeed
Puma Ultra Ultimate
Multiple stores
The lightest speed boot on the market with a comfortable upper
There isn't a boot out there as light as the Puma Ultra Ultimate.
At only 160g (US 9), wearing the boot makes you feel light on feet and nimble with every step. Unlike most speed boots, the outsole provides a very natural flex. Coupled with the paper-thin upper, you'll get a true barefoot feel that mores you feel like you're wearing nothing on feet.
It's a classic speed boot, with a slim profile in mind.
Nike Tiempo Legend 9 Elite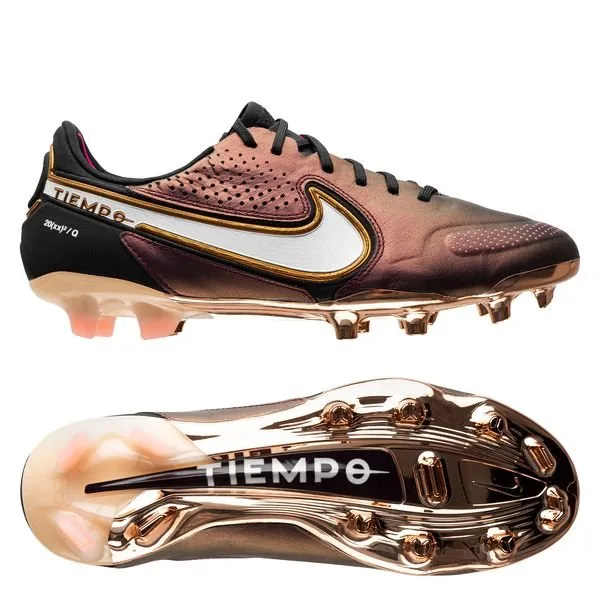 THE QUINTESSENTIAL LEATHER BOOT
Nike Tiempo Legend 9 Elite
Multiple stores
Light and comfortable with a nice padded touch on the ball.
Ever since its release, the Nike Tiempo Legend 9 Elite has been one of our go-to pairs of football boots.
Featuring a soft leather upper with just the right amount of padding, neither too thick nor too thin, the boot offers a luxurious feel with every contact with the ball. The feathered touch of the Nike Tiempo Legend 9 is further accentuated by the embossed pads, making every pass or strike feel even more elegant and graceful.
Above all, it's super comfortable as well.
Nike Premier 3.0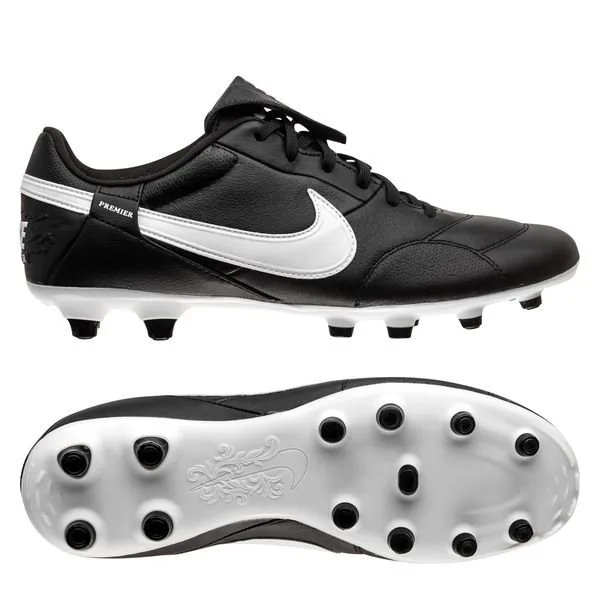 MODERN CLASSIC
Nike Premier III
Multiple stores
Timeless performance in a stretchable, premium leather upper that offers out-of-the-box comfort.
From Nike's most technologically advanced boot, we jump into Nike's most traditional boot available.
Whilst the Nike Premier 3.0 lacks the bells and whistles of its more modern counterparts, it more than makes up for it with its economical price point, as well as a super soft and comfortable leather upper that provides that nice, padded leather touch while molding to your feet fairly quickly.
If you're on a budget, the Premier 3 is definitely your best choice available on the market and is still one of the best football boots you can buy.
Under Armour Clone Magnetico Pro 2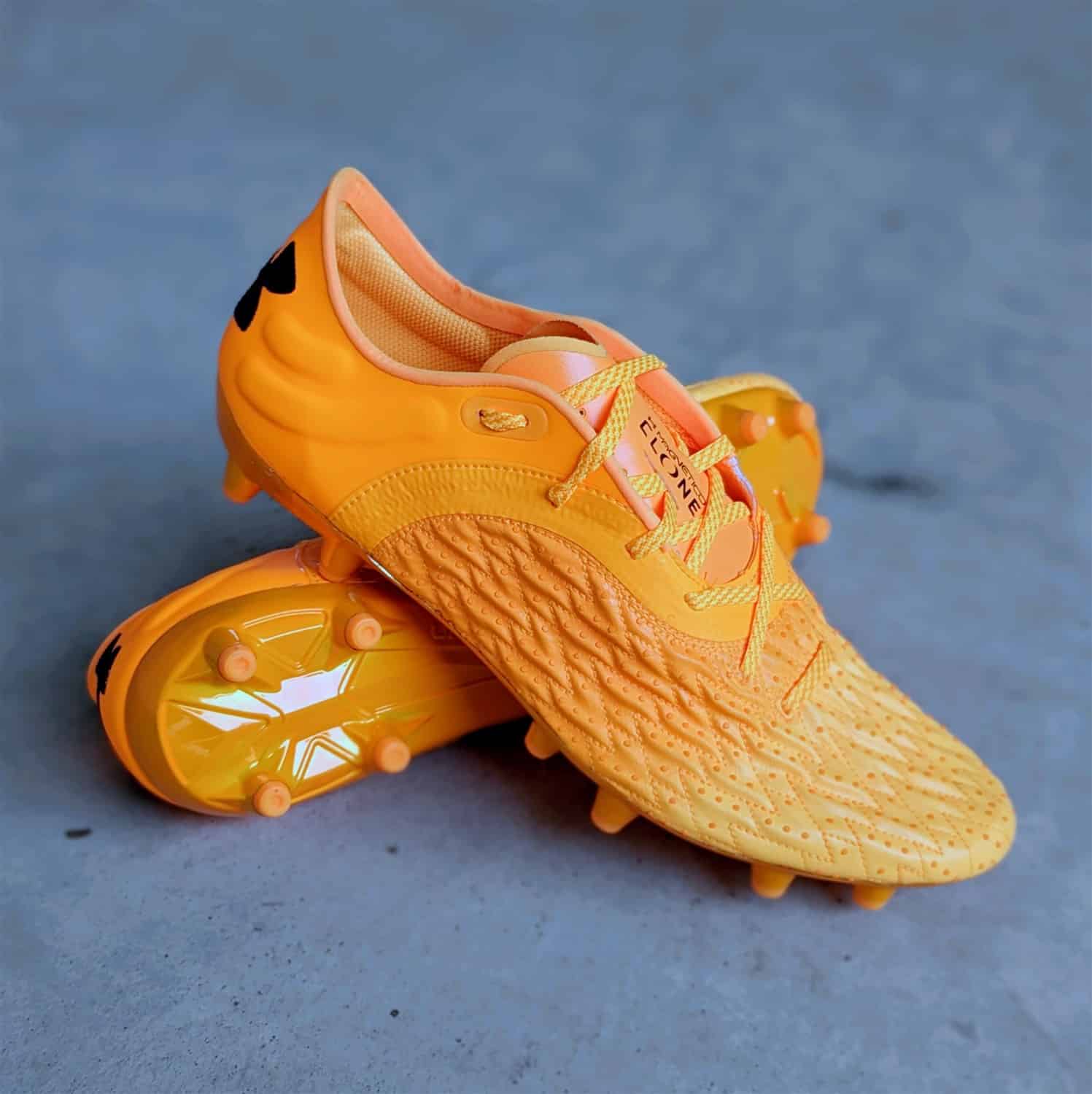 Unique comfort
Under Armour Clone Magnetico Pro 2
Multiple stores
Incredibly comfortable with a unique hint of soft and airy padding from the quilted clone upper.
Setting itself apart with a unique upper, the Under Armour Clone Magnetico Pro 2 is an excellent boot that delivers premium levels of comfort.
The boot's quilted clone upper delivers a one-of-a-kind airy and soft sensation as it wraps closely around the foot for a close touch on the ball, offering a gentle, airy cushion upon contact.
Under Armour also included grip textured dots all over the upper, adding an extra level of grip and control when in contact with the ball.
We hope you enjoyed the Best Football Boots of 2023. Did we miss anything here? Let us know which football boots should make our Best Football Boots of 2023 in the comments below.