Don't leave home for a game without one of these football boots.
Nothing beats that excitement of wearing a new pair of football boots, even for us at BOOTHYPE, where we have tested almost every football boot on the market.
However, before you make it to the field, we're here to provide you with the best recommendations to help you cut through the huge number of releases available today.
Here is our best football boots of 2023 so far, in no particular order.
Check back in regularly as we'll be updating this list as we review more boots across the year.
Mizuno Alpha MiJ
The King of Speed
Mizuno Alpha MiJ
Multiple stores
Lightweight and thin boot that feels fast yet comfortable on feet, with a nice bit of responsiveness.
With years of expertise leading the leather boots market, Mizuno has finally made its way into the mainstream market of synthetic boots with its Alpha line and has exceeded expectations.
The Alpha's upper, despite being made of five layers of materials, remains impressively thin and feather light, weighing in at a remarkable 190g (US 9).
Additionally, the combination of the ZEROGLIDE mesh on the tongue and insole together with the frame inserts effectively locks your foot in place, making you feel as one with the boot when performing sharp, quick movements.
adidas Copa Pure .1
Leather With A Modern Twist
adidas Copa Pure.1
Multiple stores
adidas' modern leather offering is a solid all rounder.
Modernizing the legendary Copa has always been a fascinating commentary into the trends of the current generation. With the Copa Pure.1, adidas takes a step closer to refining  their leather boot formula.
The boot boasts a soft and supple forefoot that delivers a nice padded sensation that aids with cushioning your first touch and takes the sting out of your strikes – exactly what a good leather boot does.

Also, expect the lockdown to be excellent thanks to the snug fit as well as the structured form of the "Fusionskin" technology that could be seen making those wave-like patterns across the upper, keeping your feet secure when twisting and bursting past an opponent.
Nike Tiempo Legend 9 Elite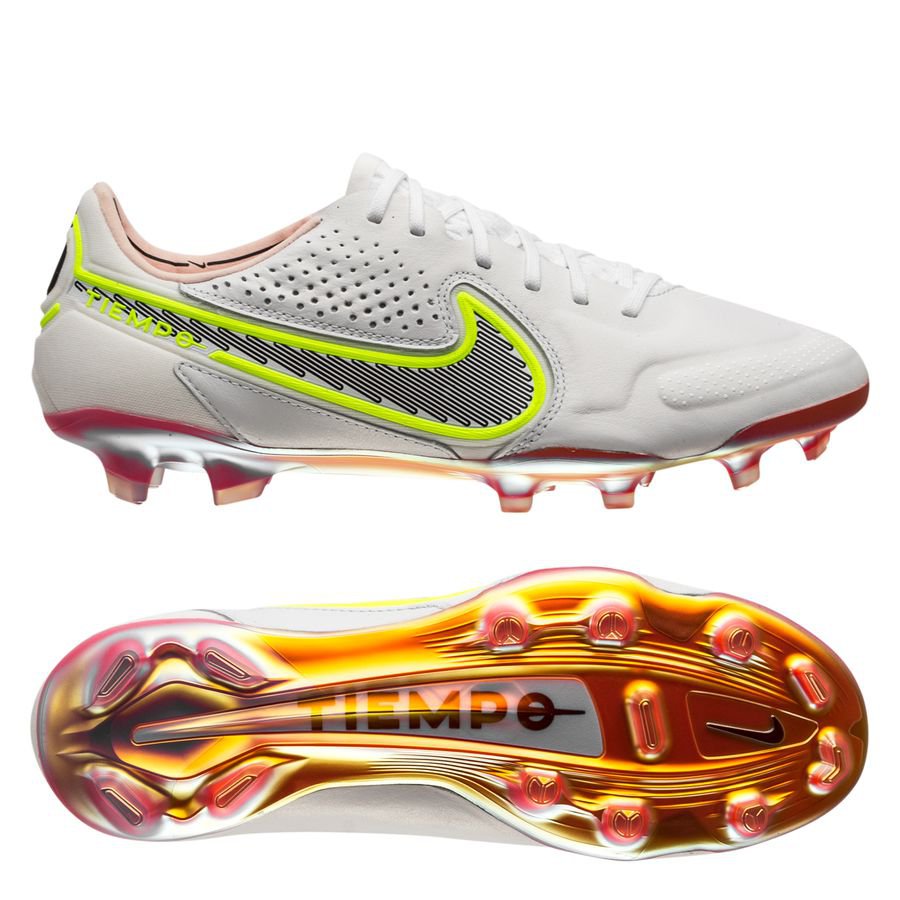 The Quintessential Leather Boot
Nike Tiempo Legend 9 Elite
Multiple stores
Light and comfortable with a nice padded touch on the ball. The Legend 9 is one of our favourite silos of 2021.
Ever since its release, the Nike Tiempo Legend 9 Elite has been one of our go-to pairs of football boots.
Featuring a soft leather upper with just the right amount of padding, neither too thick nor too thin, the boot offers a luxurious feel with every contact with the ball. The feathered touch of the Nike Tiempo Legend 9 is further accentuated by the embossed pads, making every pass or strike feel even more elegant and graceful.
Above all, it's super comfortable as well.
Nike Zoom Mercurial Vapor 15
Classic Speed Boot Vibes
Nike Zoom Mercurial Vapor 15
Multiple stores
Nike's softest and most comfortable Vapor that still retains its excellent performance.
Next on the list is Nike's most popular and technologically advanced football boot, the Nike Air Zoom Mercurial Vapor.

This time, with changes made under the hood from the past Vapor 14s, the addition of Nike's Air Zoom technology provided a springy effect within the sole of the Mercurial that intends to make you feel more propelled when running.

Added to that, the air concept is also featured within the softer than ever Vaporposite upper, ensuring an even more barefoot and raw touch on the ball.
Nike Premier 3.0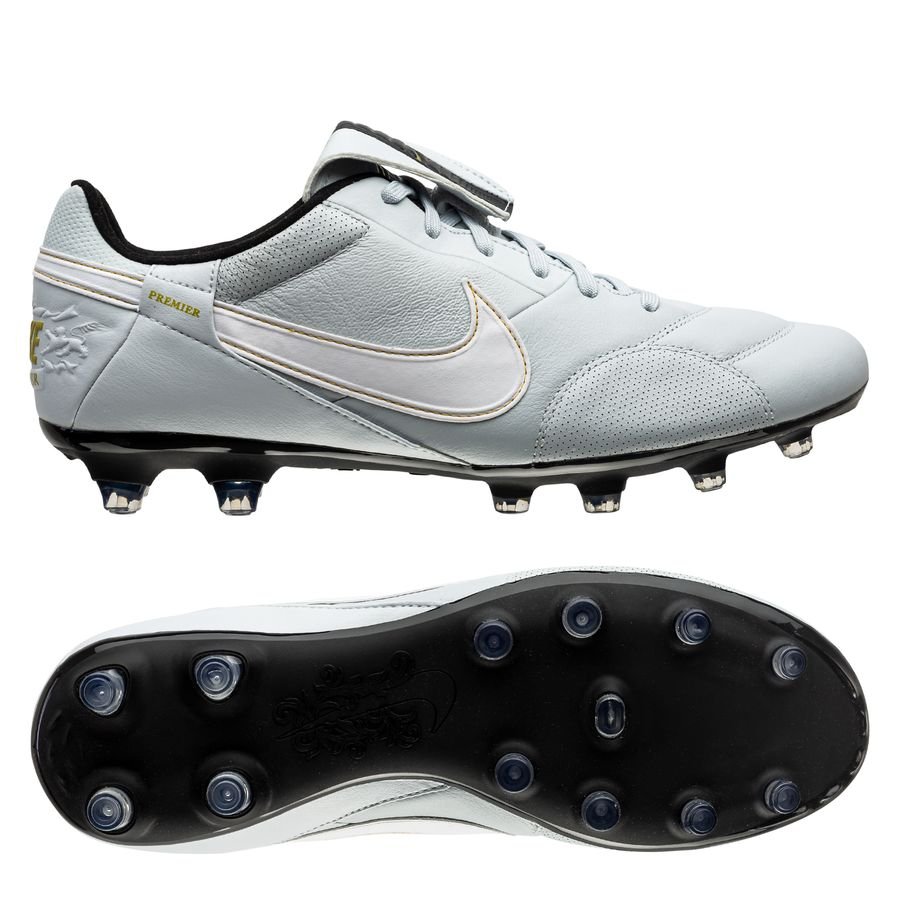 Modern Classic
Nike Premier III
Multiple stores
Timeless performance in a stretchable, premium leather upper that offers out-of-the-box comfort.
From Nike's most technologically advanced boot, we jump into Nike's most traditional boot available.
Whilst the Nike Premier 3.0 lacks the bells and whistles of its more modern counterparts, it more than makes up for it with its economical price point, as well as a super soft and comfortable leather upper that provides that nice, padded leather touch while molding to your feet fairly quickly.
If you're on a budget, the Premier 3 is definitely your best choice available on the market and is still one of the best football boots you can buy.
Puma Ultra Ultimate
Lightspeed
Puma Ultra Ultimate
Multiple stores
The lightest speed boot on the market with an extremely responsive and comfortable upper, thanks to the new ULTRAWEAVE upper
There isn't a speed boot out there as light and equally comfortable as the Puma Ultra Ultimate.
At only 160g (US 9), wearing the boot makes you feel light on feet and nimble with every step.
With the newly designed ULTRAWEAVE upper, the Ultra Ultimate feels softer and more comfortable than previous ultras that inherits synthetic-like uppers.
Coupled with an upgraded dual density sole that provides extra snappy responsiveness when pushing off and a new stud pattern for optimal propulsion when accelerating, the Ultra Ultimate delivers a complete attackers package.
Puma Future Z 1.4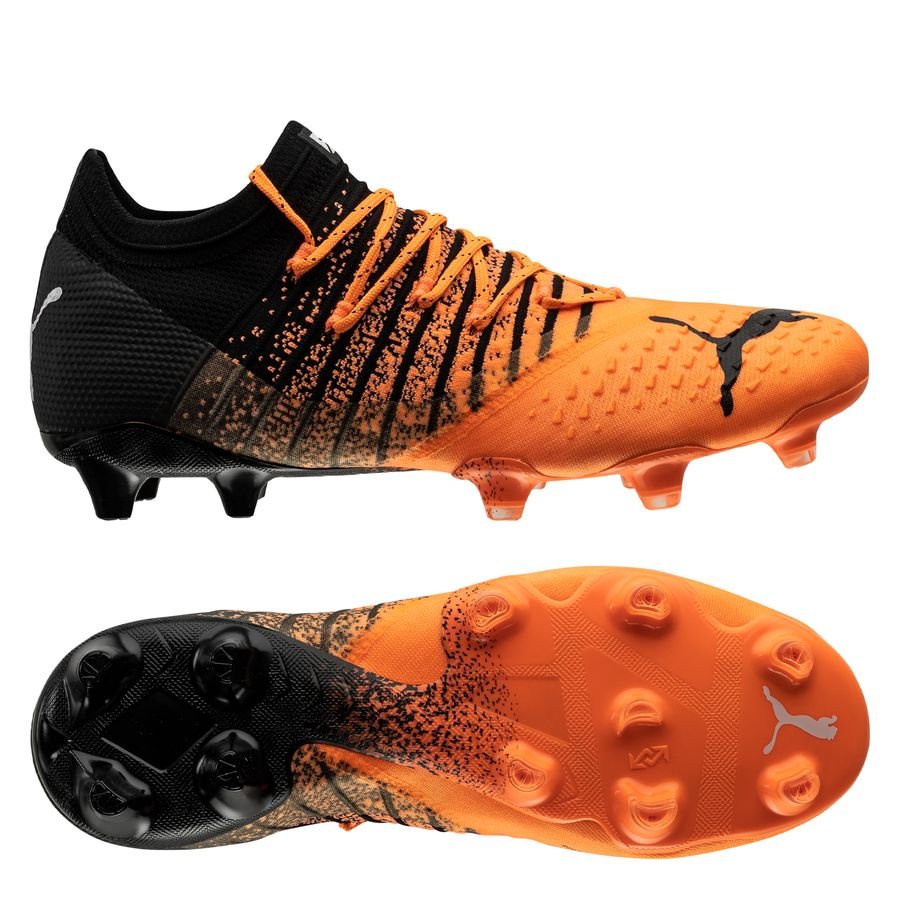 Lockdown and Agility
Puma Future Z 1.3
Multiple stores
The best fitting boot on the market
Yet another boot from the big cat, the Puma Future Z 1.4 is one of the best fitting boots in the market right now.
The Puma Future Z 1.4 is relatively light-weight but its best feature is the compression material across the upper. It extends across the midfoot and the lace area, keeping your feet locked down during sharp twists and turns. The "Z" shaped soleplate also flexes at the right areas to provide ease of mobility during those tight dribbling encounters.
Overall, a superb all-rounder– comfort, fit, a close touch on the ball and the best-knit material on the market.
Under Armour Clone Magnetico Pro 2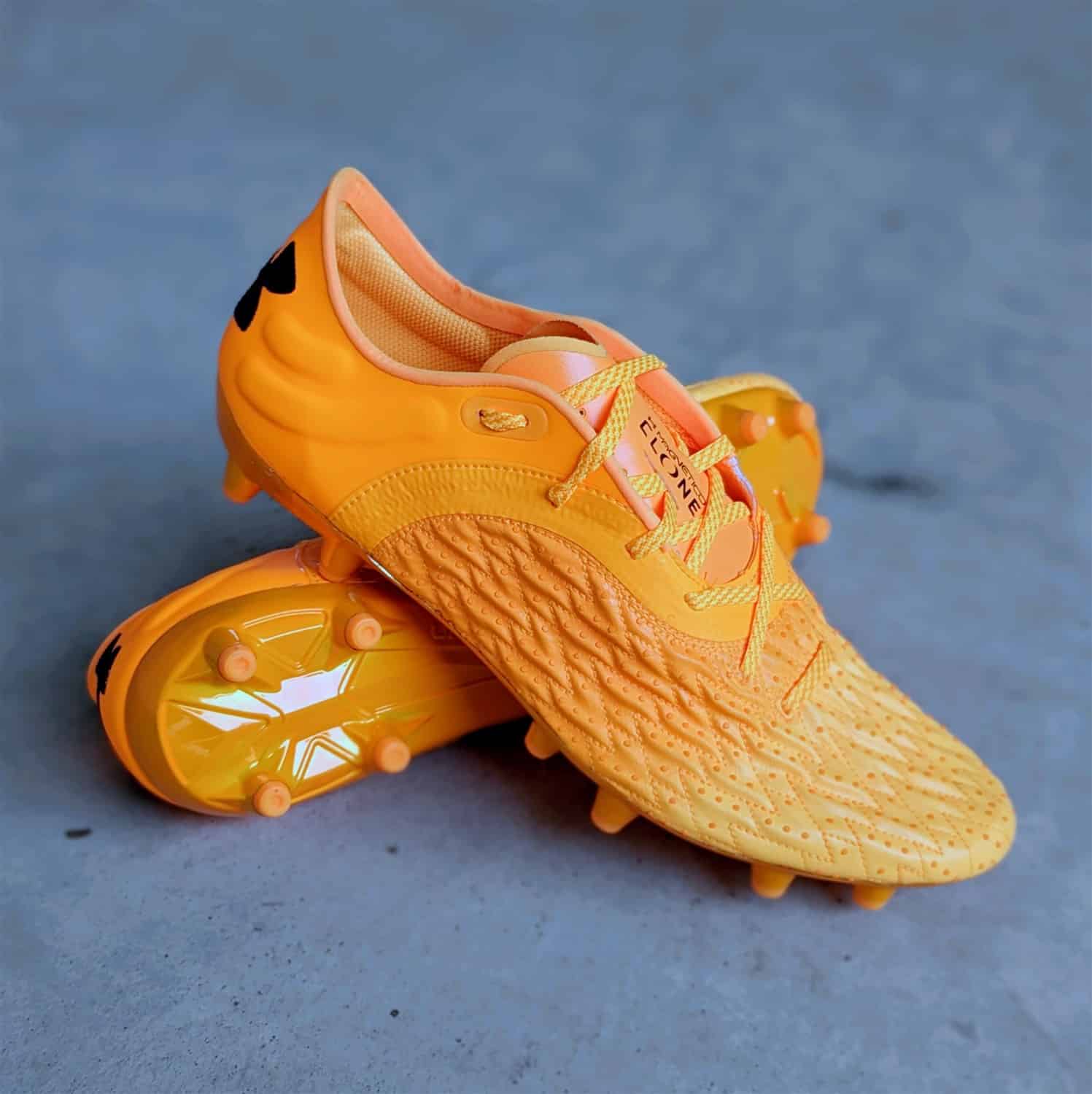 Superior Comfort and Fit
Under Armour Clone Magnetico Pro 2
Multiple stores
Unique quilted upper delivers a distinct airy and soft sensation like no other.
As far as Under Armour football boots goes, they have always been hit or miss. The Clone Magnetico Pro 2 however proves to be an excellent hit for players looking for a unique and comfortable boot.
Well built with an astoundingly comfortable and a unique quilted upper, the Clone Magnetico Pro 2 delivers a distinct airy and soft sensation as it wraps closely around your feet. Offering levels of comfort that are up there with its contemporaries like the Mizunos, the Nike Tiempo Legend 9 and Puma Future Z,

For those who want a boot that combines superior comfort and fit with a splash of flashiness, take this leap of faith with the Clone Magnetico Pro 2.
Adler Yatagarashu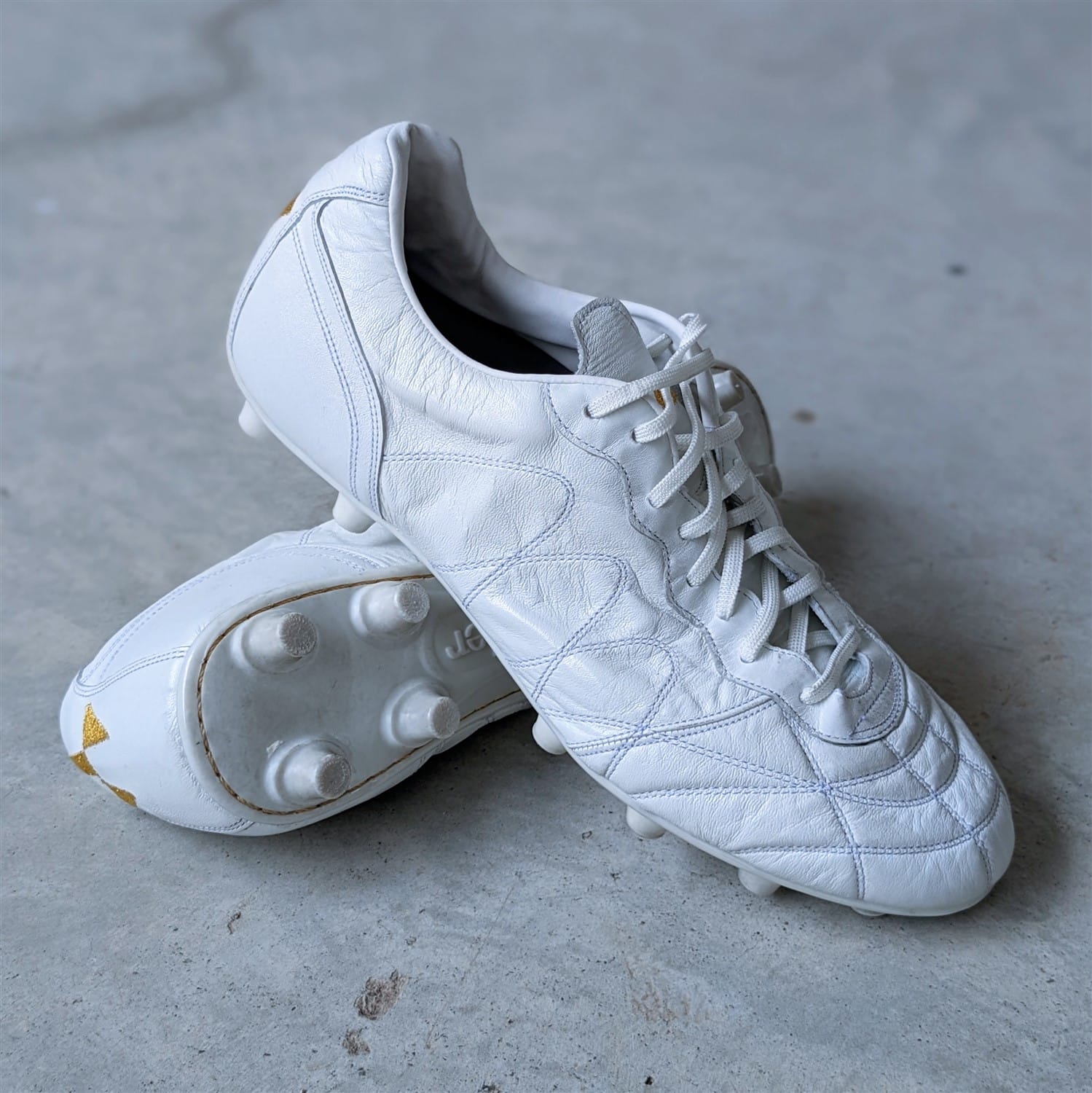 BOOTHYPE Boot of the Year 2022
Adler Yatagarashu
Multiple stores
The best leather boot on the market today.
Possibly the softest out of the box leather you can ever experience, it's no exaggeration to say that having the Adler Yatagarashu on feels like wearing clouds on your feet.
Featuring a cross-stitched forefoot that prevents overstretching on the super soft k-leather upper, a wave-fit lacehole system for excellent lockdown, and a KaRVO midsole that enhances responsiveness when pushing off, the Yatagarashu promises to meet the expectations of any leather boot enthusiast, serving up the perfect leather boot.
We hope you enjoyed the Best Football Boots of 2023. Did we miss anything here? Let us know which football boots should make our Best Football Boots of 2023 in the comments below.