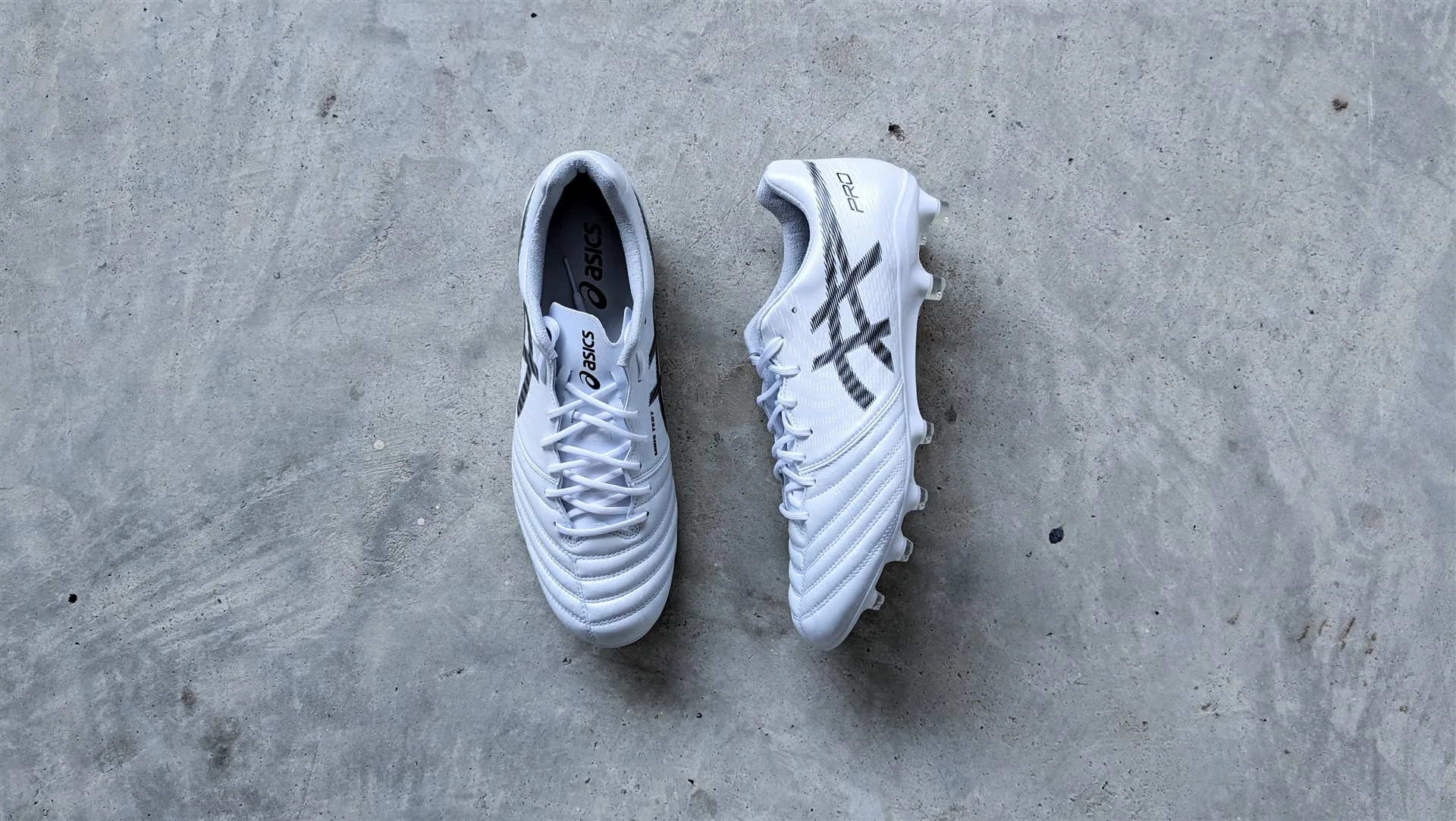 Check out the best prices below
ASICS has had quite a mixed experience in the football space. They're more known for their running shoes, which tells me that they understand a runner's biomechanics. And by and large, they've done well to add small features to their football boots with their running expertise to maximise your performance on the field.
Their football boots have been ergonomical and most of them are solid offerings with the occasional excellent ones like the ASICS Ultrezza AI and the ASICS DS Light X Fly 5.
But I have a big problem with ASICS. I can't differentiate most of their boots. Most of their names are similar, especially when they have "DS Light" and "X-Fly" in them. And many look quite similar too to the untrained eye. And they're all leather too.
So when the ASICS X-Fly Pro 2 (not another one!) landed on my desk, I thought "didn't we just review this a month ago?". Apparently not.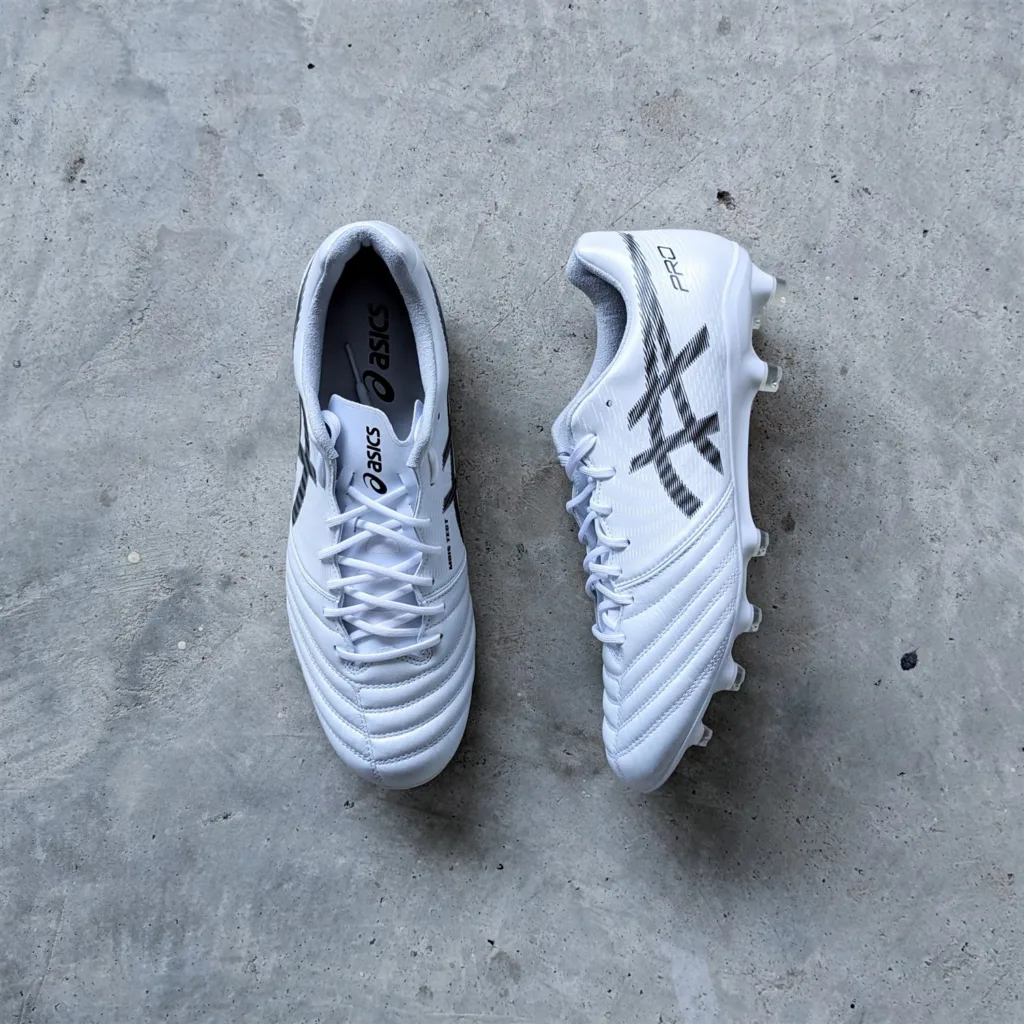 What is the ASICS X-Fly Pro 2?
To get to this, we need to debunk, clarify and differentiate all the ASICS models once and for all.
Ultrezza – This was their "control" boot line which was first developed with Andres Iniesta. He isn't working with ASICS anymore but the brand is still producing the "Ultrezza", focusing on mobility and touch.
DS Light X-Fly – We recently reviewed the DS Light X Fly 5. And it was previously seen as their speed boot line but its latest iteration has seen it morph into an all-rounder, focusing on a good touch.
DS Light – A takedown version of the DS Light X-Fly. An all-round, affordable leather boot that also provides a solid, dampened touch on the ball.
The common factor in all the boots? They're all kangaroo leather and they all provide a similar soft feel for the ball. It's no bad thing but they're all so similar.
And now we come to the X-Fly Pro 2. Primarily, we believe this was built to have a comfortable fit and elegantly soft touch on the ball (just like the others) with the kangaroo leather upper. However, this has the extra caveat of being seen as a "speed" boot with an ultra light weight of 205g in a size US9 – extremely light for leather.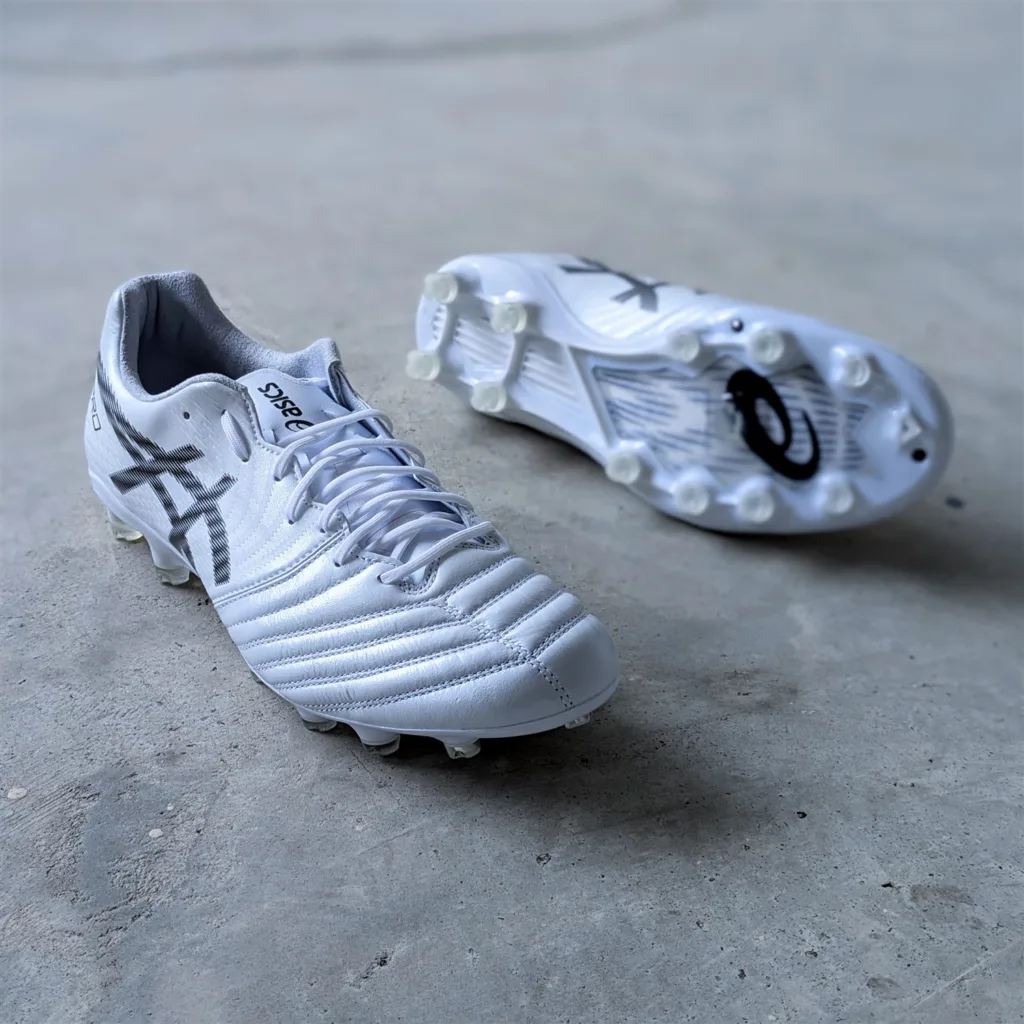 The leather also comes with ASICS' "Mois Tect" treatment which keeps the leather from drying out and keeps it soft and supple to preserve its life.
This is also the boot used by their biggest endorsed athletes like Arsenal's Takehiro Tomiyasu.
The ASICS X-Fly Pro 2 is deceptively wide
At first glance, the ASICS X-Fly Pro 2 looks very slim in profile, as traditional speed boots do. But I had to go half size down from US9.5 to 9 to get the right fit.
The laces do loosen up quite a bit to accommodate my slightly wider fit and before you know it, the entire boot fits like a glove. Slipping on the boot is helped by the more traditional tongue construction. A word about that tongue, it feels so paper thin that I was afraid I was going to tear it. I'm happy to report it is sturdier than it feels, but I always revert to being careful with it. I don't like damaging my stuff!
The wave pattern of the lace loops help secure your feet even more when you pull on the laces, something that I love as this boot provides optimum lockdown too when I'm running and twisting in multiple directions.
The leather around the foot is thin, but soft and airy. But my favourite bit is the padded and suede-lined heel. There aren't many boots out there which can provide such comfort and the last time I remembered swearing something this comfortable, it was the ASICS Ultrezza AI 1.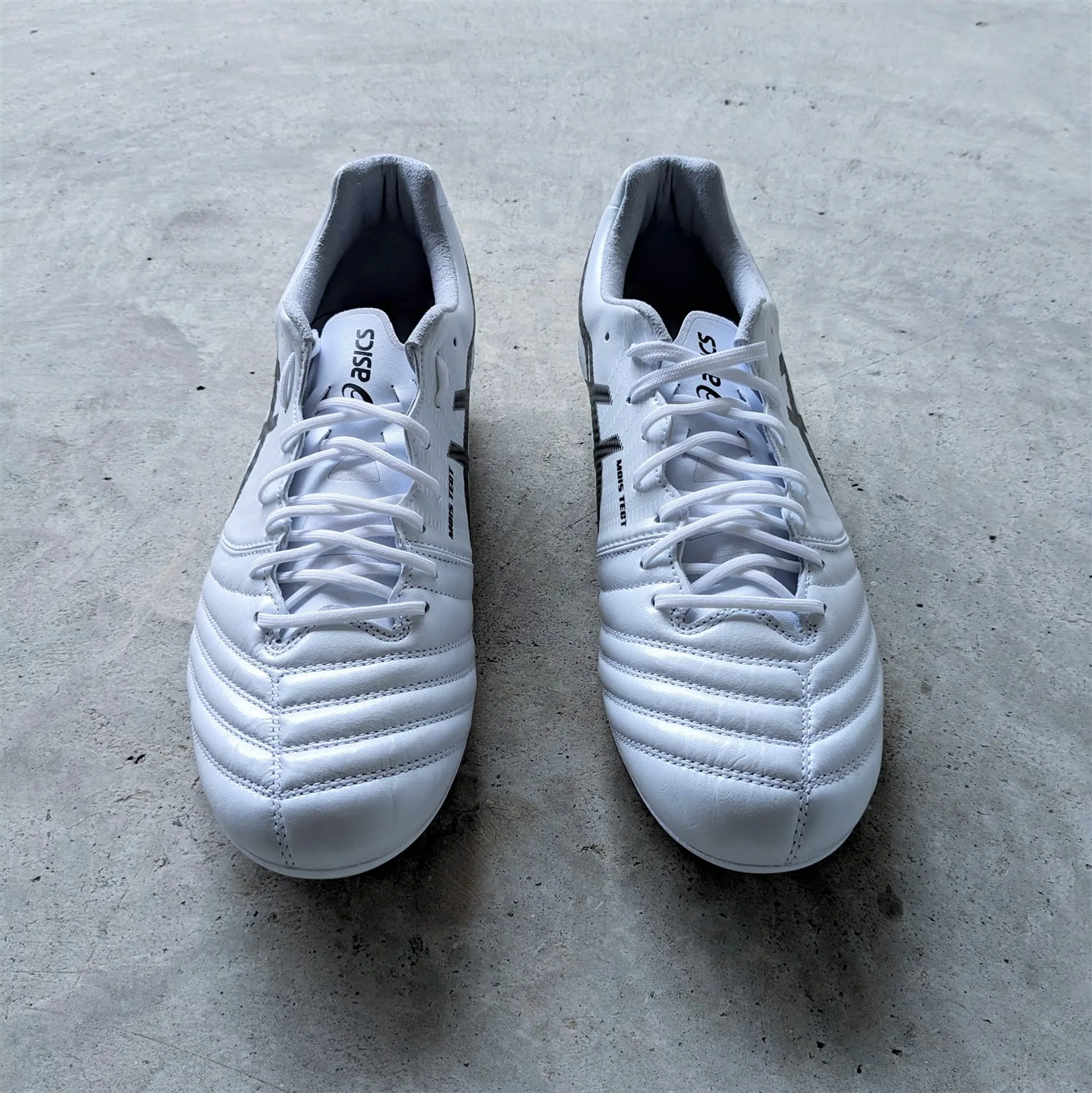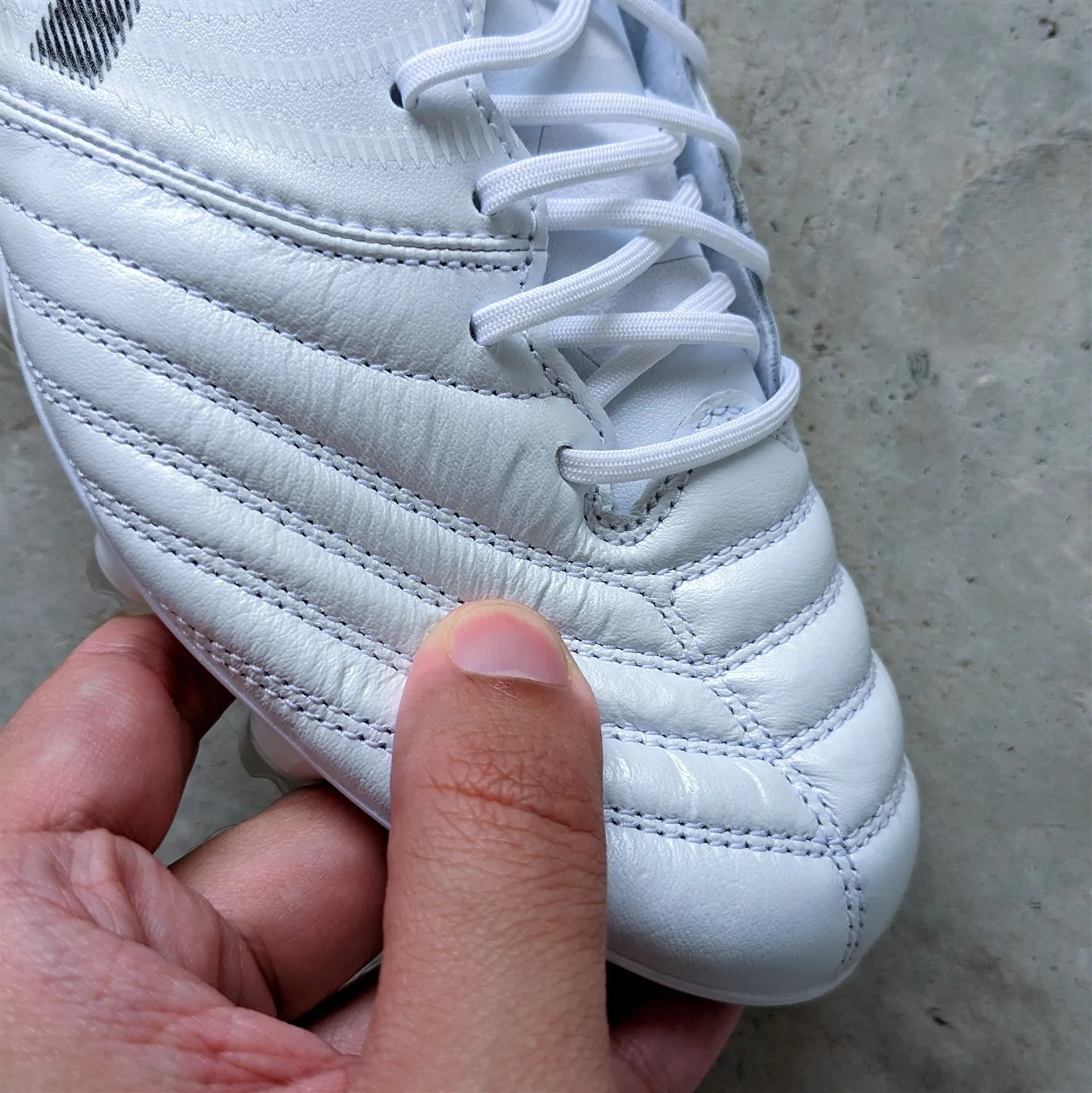 Peak Kangaroo leather performance
The ASICS X-Fly Pro 2 feels absolutely amazing on pitch and I love it. The boot feels extremely light on feet and makes movement feel free and natural in them thanks to its secure lockdown.
The touch on the ball is very close though it feels slightly different across the upper. The mid-foot is the most raw and barefoot due to having no padding whatsoever there. The area is covered by thin synthetic leather on the outside and a light suede lining on the inside for comfort.
The forefoot, however, is made up of natural kangaroo leather with light padding. It stretches out when you put it on, which makes the upper even thinner.
You get the best of both worlds in terms of a soft touch when receiving or passing the ball, but also a close feel when you need it during those dribbles out of tight spaces. Shooting doesn't sting your feet but you still get a good feel for the ball which the more technical players love.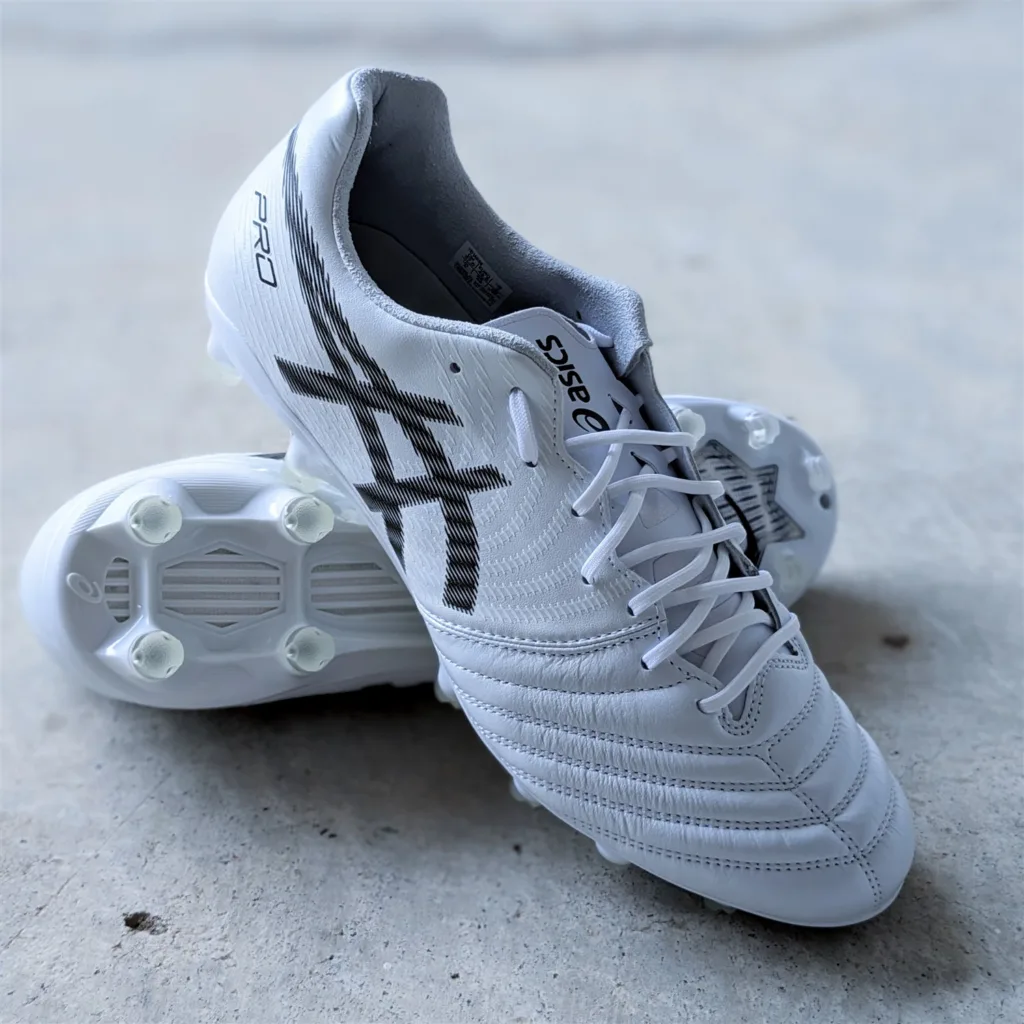 I loved dribbling with the ASICS X-Fly Pro 2, even though I'm not much of a dribbler of myself. I cherished every touch on the ball, especially when receiving it at pace before striking the ball into the bottom corner.
It is the most lovely sensation which I think most players out there would appreciate, save for hardcore synthetic speed boot enthusiasts who hate any form of padding.
ASICS also claims that the upper provides a good deal of rigidity, with reinforcing materials built within. This is to provide a power transfer and a "spring" effect when sprinting, while providing a better fit and suppressing underfoot pressure. I felt none of these things but it doesn't matter to me.
All I felt was a light, extremely comfortable boot with a thin, padded touch on the ball.
ASICS claims on their site that "the leather is delicate, we recommend that it be used for competitions only". That hints at a long term durability issue but the boot and the upper feels as sturdy as any other. I'll be keen to see how it holds up over time and I have a sneaky suspicion this is more durable than ASICS lets on.
Sprinty sole
The Japanese are usually quite conservative with their soleplates. Often, they play on hard ground (HG) which are natural fields but are relatively shallow and, as the name suggests, hard. They share very similar properties to artificial ground (AG).
This is why most Japanese boots are built with shorter, conical studs as anything more aggressive make them too dangerous to use due to high risk of injury.
The ASICS X-FLY Pro 2's soleplate, tries to push the needle with its aggression by having short conical studs but with angular modifications around it. The angular features are an attempt to provide more traction when sprinting in a straight line without being too aggressive.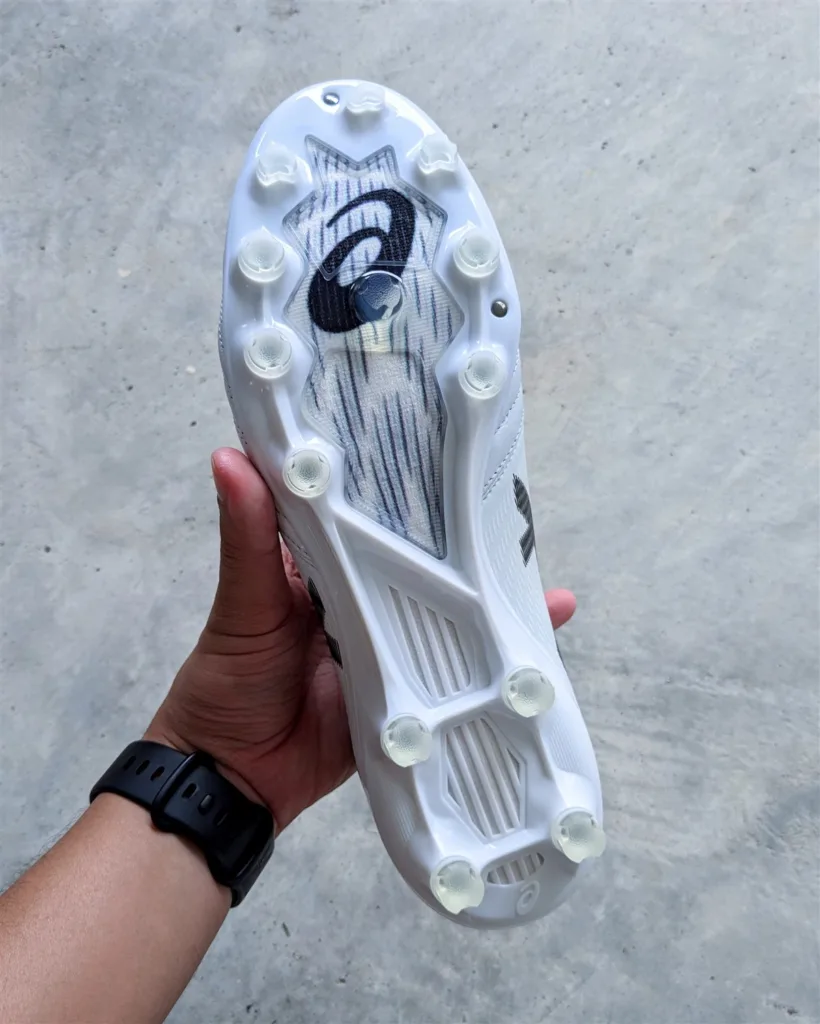 For the most part it works well on artificial ground, where I tested on. It never felt overly clingy when I pivoted though straight line traction wasn't that spectacular either. The studs are short enough for artificial ground, and created little to no stud pressure, even when I wore it on a very thin ground.
For those who are looking for a revolutionary soleplate for straight line traction, you may wanna look elsewhere. This is just a solid soleplate for overall maneuverability on HG or AG. The rivets are also a nice touch for added durability over many years.
A final remark about that sole. Large parts of the sole feature an exposed felt material. I've not recalled any boots which has such a treatment and it does feel extremely premium out of the box. It would be a shame to get this wet on a muddy field or a wet AG surface as it'll tarnish and dirty the gorgeous material.
There's also the risk that it'll soak up water and will make it hard to dry the boot, what not with all the suede and padding on the inside. But still, a very classy touch.
ASICS X-Fly Pro 2 – As good as K-Leather can be
ASICS always surprises me. They're not well known for their football line and they've done a good job with it. The ASICS X-Fly Pro 2 feels like the best boot you can ever develop with kangaroo leather. It is up there with the ASICS Ultrezza and their competitors like Mizuno.
But the challenge that ASICS and the other brands who are devoted to kangaroo leather (mostly Japanese brands) is that they have reached a ceiling of what they do with kangaroo leather. It's a material that's been worked on for ages and any further innovation is going to be very minimal, if any.
This is the reason why the big brands like Nike have moved away from kangaroo leather to develop their own synthetic leather. They claim it's for ethics and sustainability etc. but the truth is that they're under pressure to come up with new concepts and innovation often and there is not much more we can do with kangaroo leather. Building their own proprietary synthetic material is also more cost effective in the long run.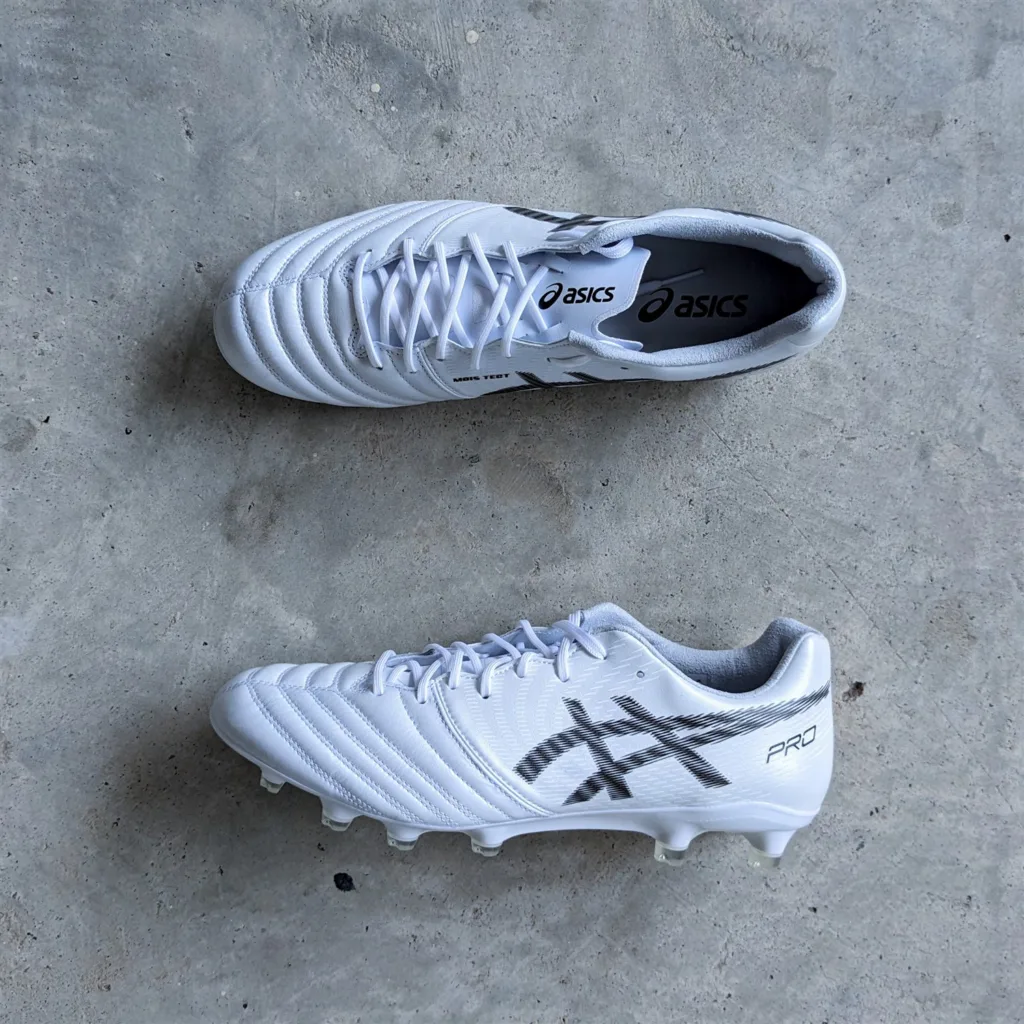 Hell, even Mizuno are starting to dabble in synthetics with their Mizuno Alpha. And we know how much they love leather.
Another problem ASICS has is that they have too many boots that are hard to differentiate from, so we hope this review helps clean up the confusion. They need to cull their boots and have them look slightly different from one another too.
The last big challenge is finding distributors/retailers that sell this boot. Give the official ASICS online store a try, else you might need to find retailers in Japan who can sell this abroad.
Ultimately though, the ASICS X-Fly Pro 2 is fricking excellent. If you love natural leather boots, you need to give this a try (if you can find a place to buy it from). Not just because it's excellent. But because this is as good as leather can be.
Where does kangaroo leather go from here? I'm quite keen to see what your ASICS and Mizunos of this world come up with to stay relevant.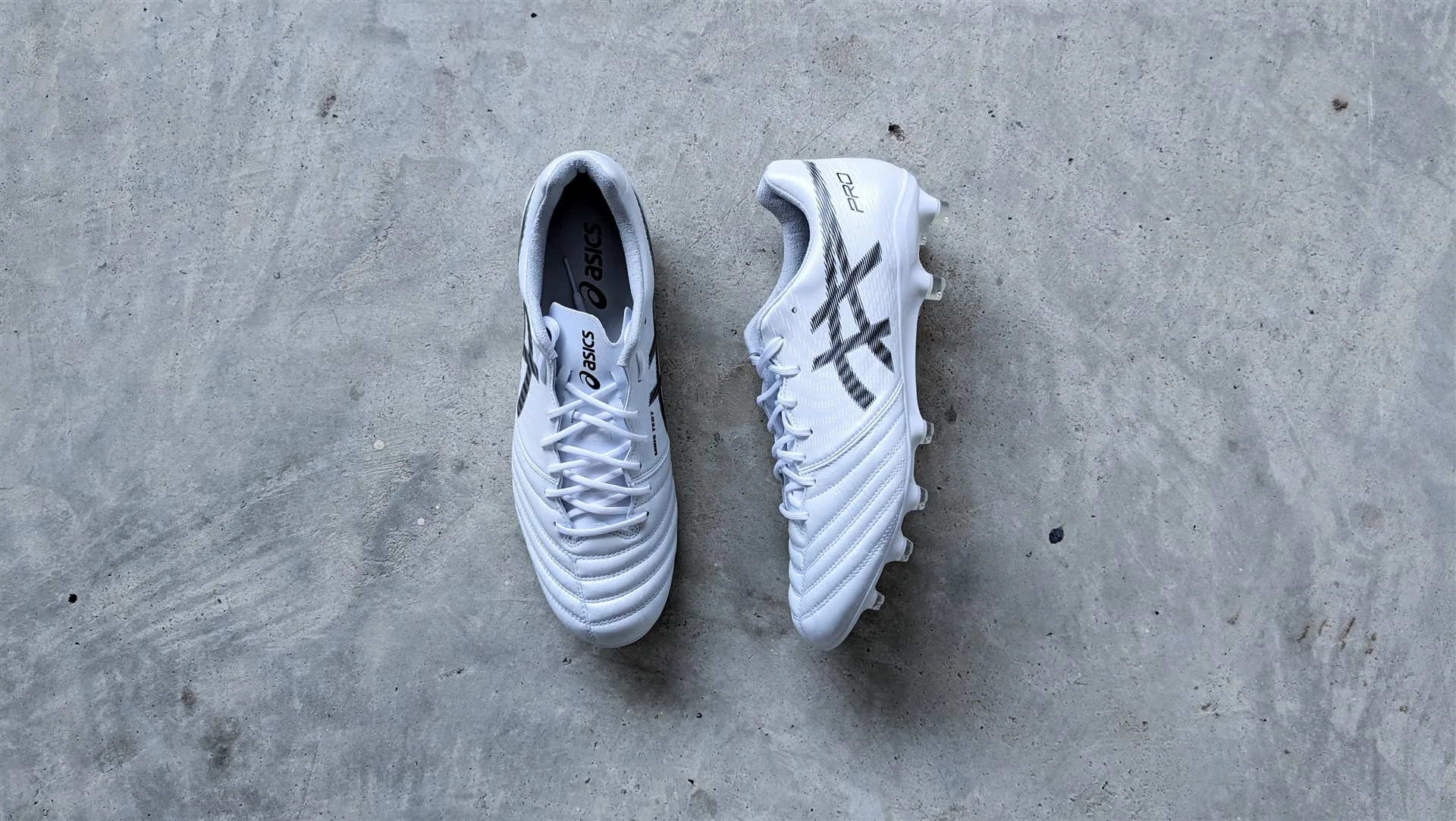 Who is this for?
Lovers of leather boots and those who love comfort.
Check out the best prices below