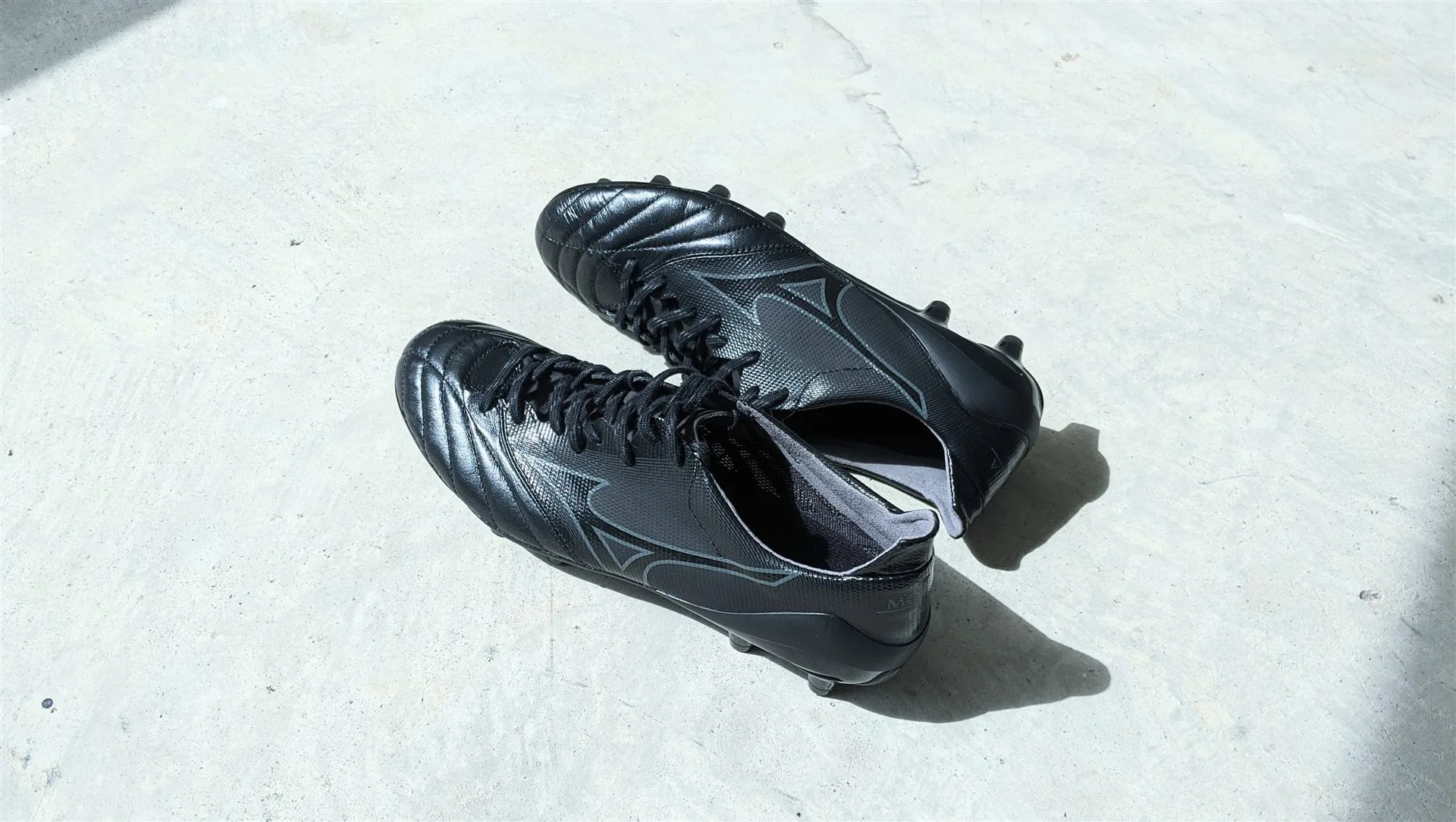 Buy the Mizuno Morelia Neo 2 Beta
Thinner, lighter, faster. One of the best speed boots just got better.
In today's football boot industry where virtually every boot is light enough to be considered a "speed boot", what exactly makes a speed boot? Is it being tightly locked into the boot? A barefoot touch on the ball? Aggressive traction?
The answer is well, a little bit of everything. Yes, those individual traits are important, but arguably, it is the combination of all these factors that make you feel fast. It's what puts the Nike Mercurial Vapor 13 head and shoulders above everything else. It makes you feel like you can outrun everyone on the pitch, no matter your weight.
The Mizuno Morelia Neo 2 has objectively been one of the best boots in the past decade and one of my all-time favourites. But despite it being very light at a mere 195g, I've always felt that it lacked that something, that oomph, that swag that elevated it from a speed boot into the speed boot.
Introducing the Mizuno Morelia Neo 2 Beta
Rumours have been swirling around that the Morelia Neo series would get an update this year and the Mizuno Morelia Neo 2 Beta is Mizuno's testbed before the big change.
It's essentially a Morelia Neo 2 SL and Mizuno haven't been shy in calling it its lightest Morelia ever (185g) – a hint at the direction they want to take the boot into. For the record, it isn't the lightest Mizuno football boot ever made (that distinction belongs to the original Morelia Neo which weighed a ridiculous 180g) but clearly after the success of the Mizuno Rebula 3, Mizuno now have their eyes on the speed boot category.
Propping up the hood
The Mizuno Morelia Neo 2 Beta carries over most of the Neo 2 elements. A scotchguard kangaroo leather forefoot paired with a synthetic midfoot and heel. An external heel counter complemented by well-positioned heel padding to lock your foot in. A TPU outsole with a 9 by 4 conical stud configuration and a simple yet effective wave-fit lace hole system that adds to that aggressive lockdown.
Look closer though and you'll discover where Mizuno have made telling changes. The stand-out feature is the midfoot synthetic. Where Mizuno previously went with a synthetic faux leather, they've used a razor-thin mesh yarn synthetic reinforced by an internal support cage and an external PU coating, creating a skeletal effect that is very reminiscent of the adidas X99.1 boots.
They've also reduced the thickness of the leather as well as the stitching on it, going from a double to a single stitch. The heel padding has also been reduced, while the tongue is a thinner synthetic film with a cage reinforcement. The construction of the outsole has also been changed up, with KaRVO, last seen on the Umbro Accerator Pro, fortifying the outsole to reduce weight and increase strength while staying very snappy and responsive.
Beta in name, Alpha in performance
Prior to getting the boot, I'd heard feedback from friends that the boot was a "blister machine" thanks to the new updates, so I was fully prepared for an extended break-in period. To my utter surprise, the Morelia Neo Beta 2 required nearly zero break in time. I wore them in my warm ups and was ready to take them straight into a game.
Mizuno's removal of the foam from the leather forefoot has made the forefoot wider and more accommodating, unlike the Neo 2. I'd highly recommend going true to size. Having said that, I would have preferred to have retained the more padded heel from the Neo 2 as they significantly improved lockdown in the heel area and gave a more secure fit than the Betas. That's not to say that the lockdown is poor. It's good enough thanks to the Wave-Fit system and external heel counter, just not as secure as I'd like it to be.
The thinner leather also means that you get an extremely barefoot touch on the ball, matched only by the adidas Nemeziz 19.1. The raw feel of the ball feels great when dribbling with the ball, knowing that what you put in is what you get out of it. Just make sure you're quick enough to avoid nasty challenges or stray studs as you REALLY don't want to be caught by them with an upper this thin.
Shooting with the ball feels exactly like what you expect a minimalist boot to feel like. You get a nice pingy bone to ball sensation, be it both shooting the ball at goal, or hitting those longer passes to your team mates. The lack of frills and super slim silhouette of the boot means that your technique is crucial here. Receive the ball with the wrong part of your foot and expect the worst.
Reinforced with KaRVO
I was pleasantly surprised to learn that Mizuno had also infused its outsole with KaRVO. Having loved the snappy springback it can bring on other boots, I was looking forward to feel that extra toe off on the Morelia Neo 2 Beta. Sadly, the KaRVO outsole didn't feel significant enough to provide any responsive springback. Perhaps Mizuno was using it to save weight and employed a thinner layer than I expected.
As with the Neo 2, the conical studs give you good enough traction on most surfaces, which means it also gets the BOOTHYPE stamp of approval for use on artificial ground (AG).
However, I really wouldn't recommend playing too often on AG due to how thin the upper is. While I have absolute faith in Mizuno and their quality, AG is extremely abrasive and I don't expect the super thin leather to hold up over an extended period of time. Use the Mizuno Morelia Neo 2 Beta as a match day boot, and switch into the Mizuno Monarcida Neo 2 for your training sessions.
Old school charm vs speed boot swag
Let's be real, Mizuno, at its heart, are still old school. Mizuno will never have that same fashionable vibe that Nike has. What the Morelia Neo series has instead, is old school leather quality wrapped in reliability.
The Mizuno Morelia Neo 2 Beta is a super comfortable speed boot that comes desperately close to making you feel fast, something that the Morelia Neo 2 never made me feel. Despite lacking the outright aggressive traction that the Mercurial series brings to the table, the Neo 2 Beta combines together so well that you feel faster on the ball.
Mizuno Morelia Neo 2 Beta: Potentially the best speed boot on the market
Is it the best speed boot available? Like the whole Frank Lampard vs Steven Gerrard debate, it really comes down to what you value more. If all out speed is your concern, then plonk for the Vapors. If comfort is king, the Betas offer everything the Vapor does in a cosier package, without the super aggressive traction. For me, I'd take a super lightweight, but blister free experience of the Mizuno Morelia Neo 2 Beta over the Vapor's outright acceleration.
When you realise that this is but a hint of what a potential Mizuno Morelia Neo 3 could be, you can't help but feel extra excited at what's to come next. If Mizuno takes that brave step forward and updates the Neo 3 to have a snappier outsole and perhaps a bladed stud or two for better traction, we might just crown a new speed king in 2020.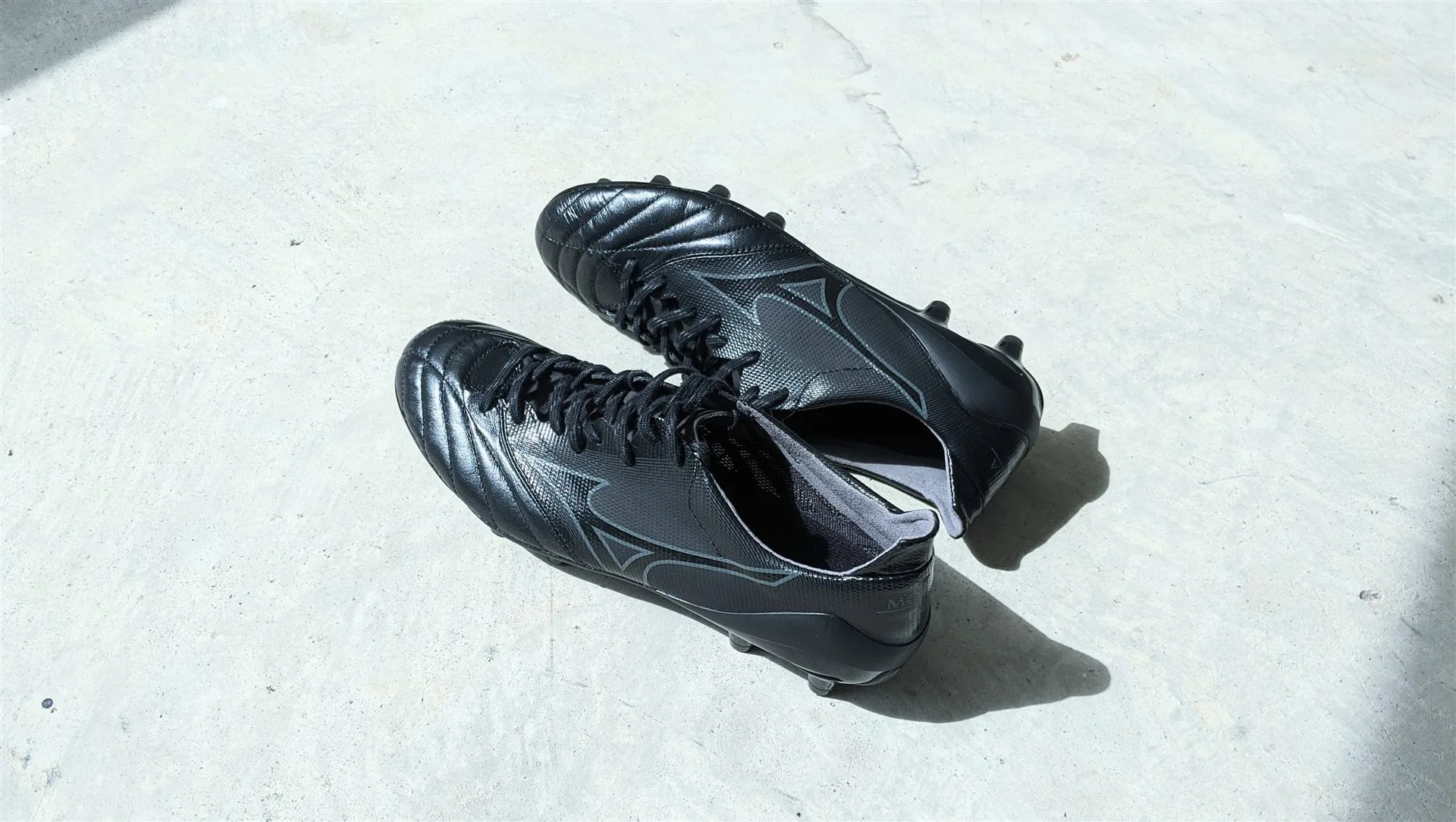 Mizuno Morelia Neo 2 Beta Review: Thinner, lighter, faster
Final Thoughts
The Mizuno Morelia Neo 2 Beta is objectively one of the best speed boots today and bodes well for the future of Mizuno's speed category.
The Good
Very light on feet
Makes you feel fast
Extremely comfortable
Near zero break in time
The Bad
Leather could be more padded
Buy the Mizuno Morelia Neo 2 Beta