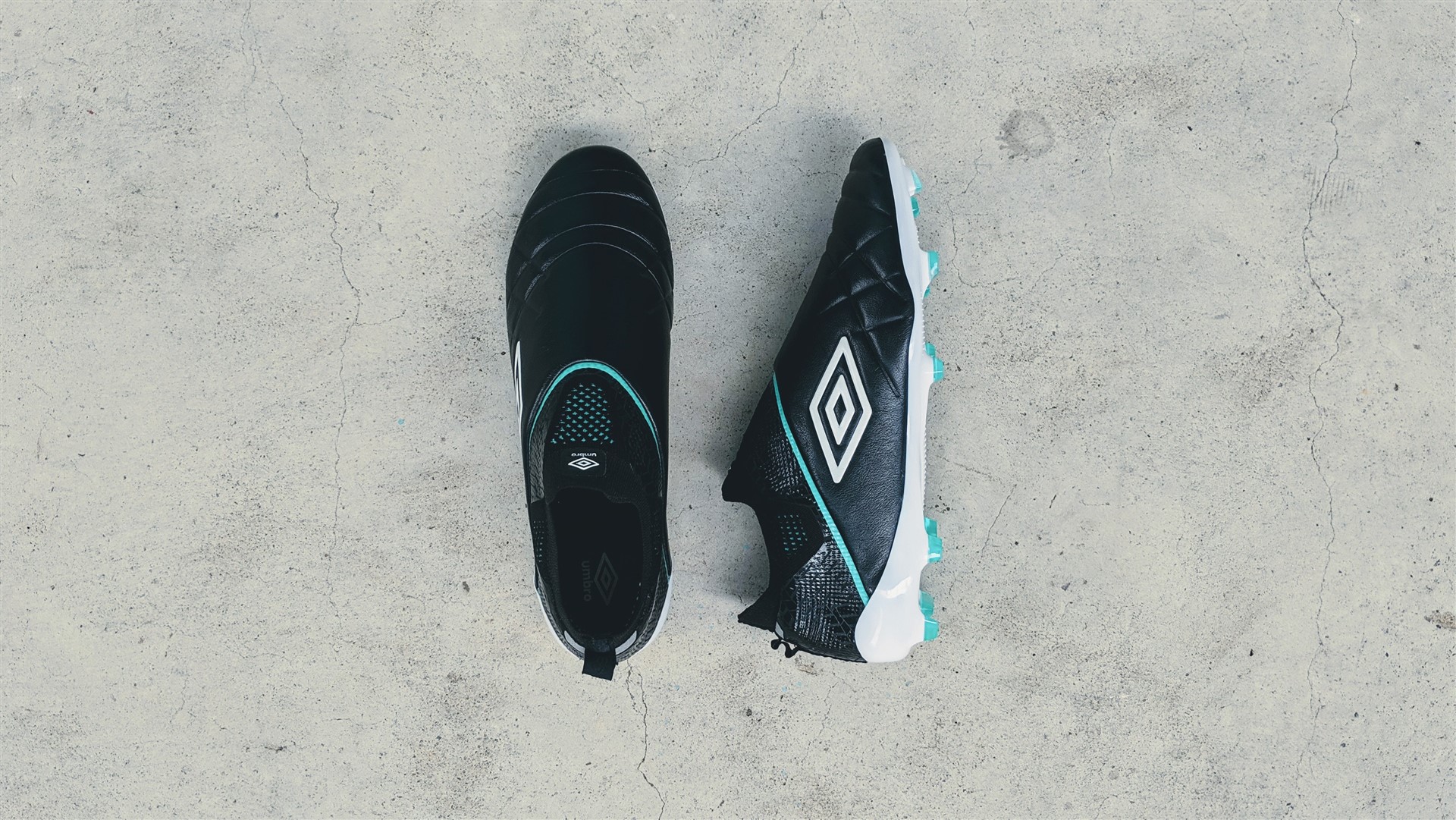 Check below for the best prices
Our first laceless boot reviewed proves to be a good one.
I've never been convinced by the idea of laceless boots. When adidas first launched the Ace 16+, I felt it was a gimmick. And after trying on my first pair at the shops, I felt quite vindicated by that idea. The fit of the boots were always odd and uncomfortable – not surprising considering the lack of customized fit and that it is still a relatively new concept that is being improved on.
There's also a big part of me which prioritizes comfort which is why I have a soft spot for leather boots. So to my delight, Umbro was the first to announce that it merge what seem like something from a science fiction novel – the first laceless leather boot in the form of the Umbro Medusae 3 Elite.
Hype for the Medusae 3 Elite was virtually non-existent after a big marketing push by adidas to sell the adidas Copa 19+ soon after. Can the Medusae hold a candle to the big boys and more importantly, did they create a good boot?
What is an Umbro Medusae?
Umbro's been around for a while but they've certainly fallen by the wayside in terms of popularity. The Umbro Medusae was Umbro's big gamble in early 2017 in a bid to be relevant again. The first Medusae was quite the hybrid concept. It was part speed boot with its lightweight construction and mesh midfoot and part control boot with its thin but plush leather forefoot for that exquisite touch on the ball.
Over time, Umbro decided to make sure that the Medusae focused on being a high quality lightweight control boot while slowly shedding its speed boot look. With the Medusae 3 Elite, Umbro wanted their flagship model to take them to the next level by jumping on the "laceless" hype in order to be relevant again. And for the most part, I think it worked.
Does laceless + leather work well?
Out of the box, the Medusae 3 Elite is a looker. It's modern curves and lines are a massive upgrade on the designs of past Medusaes which looked dated and cheap. You'd be surprised at how light the boot feels in hand. At about 165g in a US 9.5, it is mind-blowingly light for a football boot, let alone one which has a one piece leather upper. This could easily be the lightest boot in the market.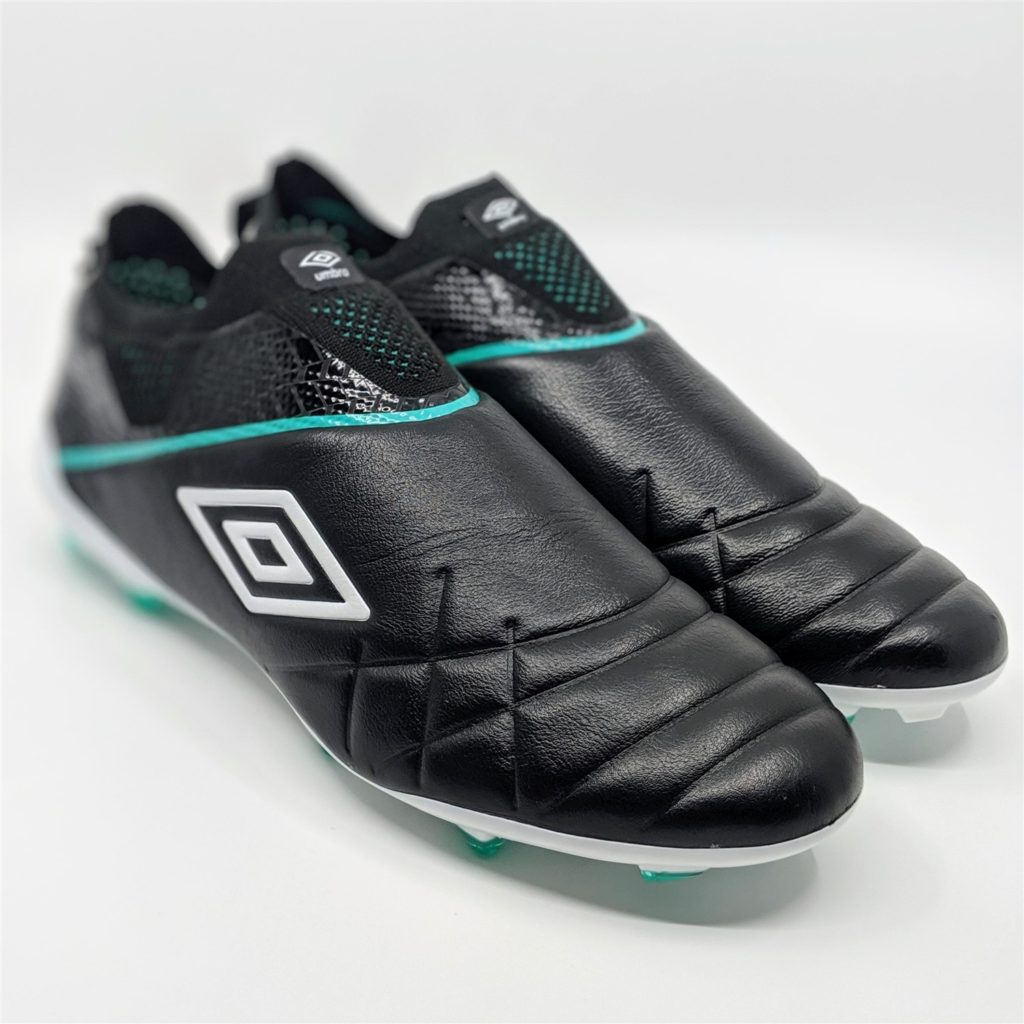 It might just have been my pair but I felt that the leather on my Medusae 3 was a little dry. The boot has been around for close to a year and its time in storage might have dried out the leather though it's nothing a little leather balm can't fix. That one piece leather covers the entire forefoot and most of the midfoot before a comfortable knitted material takes over to extend towards the heel area.
A quick word on the knitted material here – I love it. Lightweight comfort is key to the Medusae's DNA and it's evident in the construction. It's soft and stretchy and comes with the right amount of padding around the heel area. The inner heel lining is peppered with rubberised dots to help with lockdown without causing blisters. You'll notice they only have a paper-thin TPU layer on some of the exposed knit to protect it from abrasion while shaving down the grams.
Groundbreaking fit for a laceless boot
I've had poor experiences with laceless and mid-cut boots considering how tough they are to put on. The Medusae 3 Elite breaks down all the usual cliches and proves to be one of the easiest boots to put on. The mouth of the boot stretches very easily to swallow up the entire foot. I never needed the shoehorn that was provided. And surprisingly, the lockdown is excellent.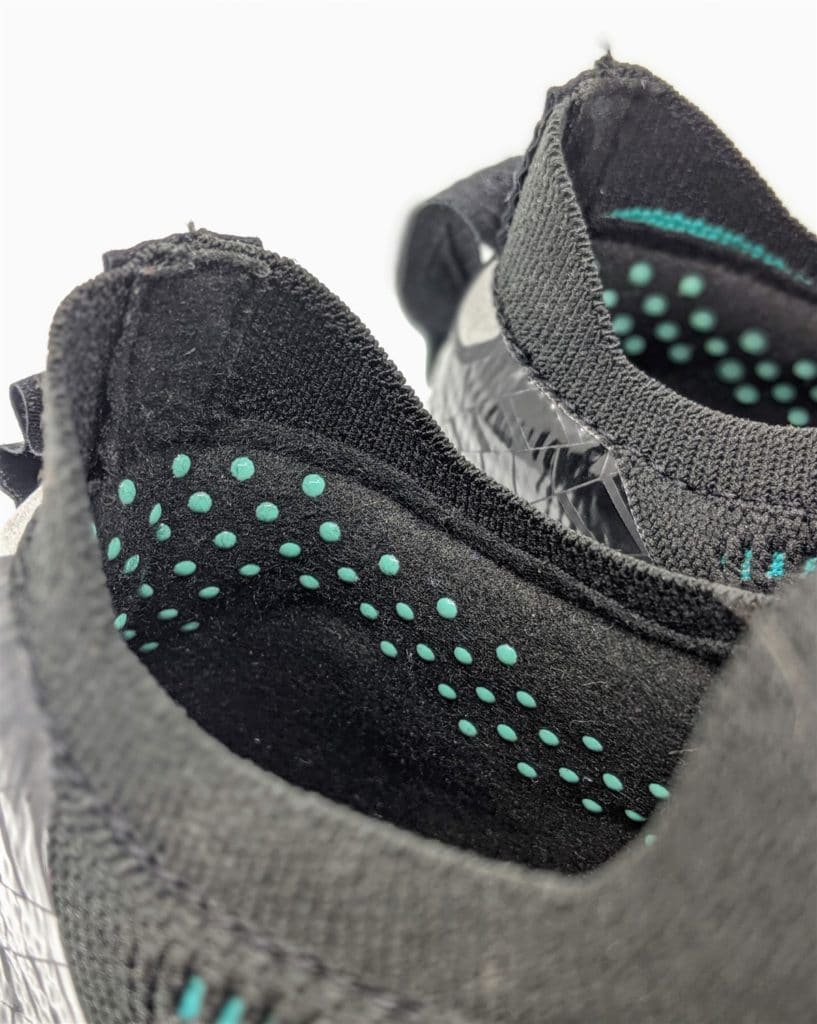 The Medusae's on the slimmer side as the boot is meant to stretch and accommodate your feet's width. Everything from the toe box to the midfoot and heel area is snug without being uncomfortable. Umbro has paved the way for a laceless boot that is easy to put on/remove while keeping the lockdown consistent – something all brands should aspire to when producing their next laceless or mid-cut football boot.
For those with slim and moderately wide feet, go true to size. For those with wide feet, the Medusae might not be able to stretch completely for you. You might want to try the laced variation instead – the Umbro Medusae 3 Pro.
The Medusae feels comfortable and natural
The Medusae 3 Elite needs almost no break in time as it melted like butter all over my feet when I put it on for my first game. Despite the snug fit, it remained comfortable as the padding ensured that the foot was cushioned as I pivoted and sprinted in them. I definitely did not get any of the awful bruising that the Nike Mercurial Vapor 13 gave to my toes despite being just as tight with the fit. Neither were there any issues with lockdown as the Medusae 3 Elite kept my feet in place with every turn.
The soleplate is nothing to write home about. It's light and thin and does the basics well. I believe Umbro was looking to develop something that felt natural when you move instead of producing an aggressive soleplate.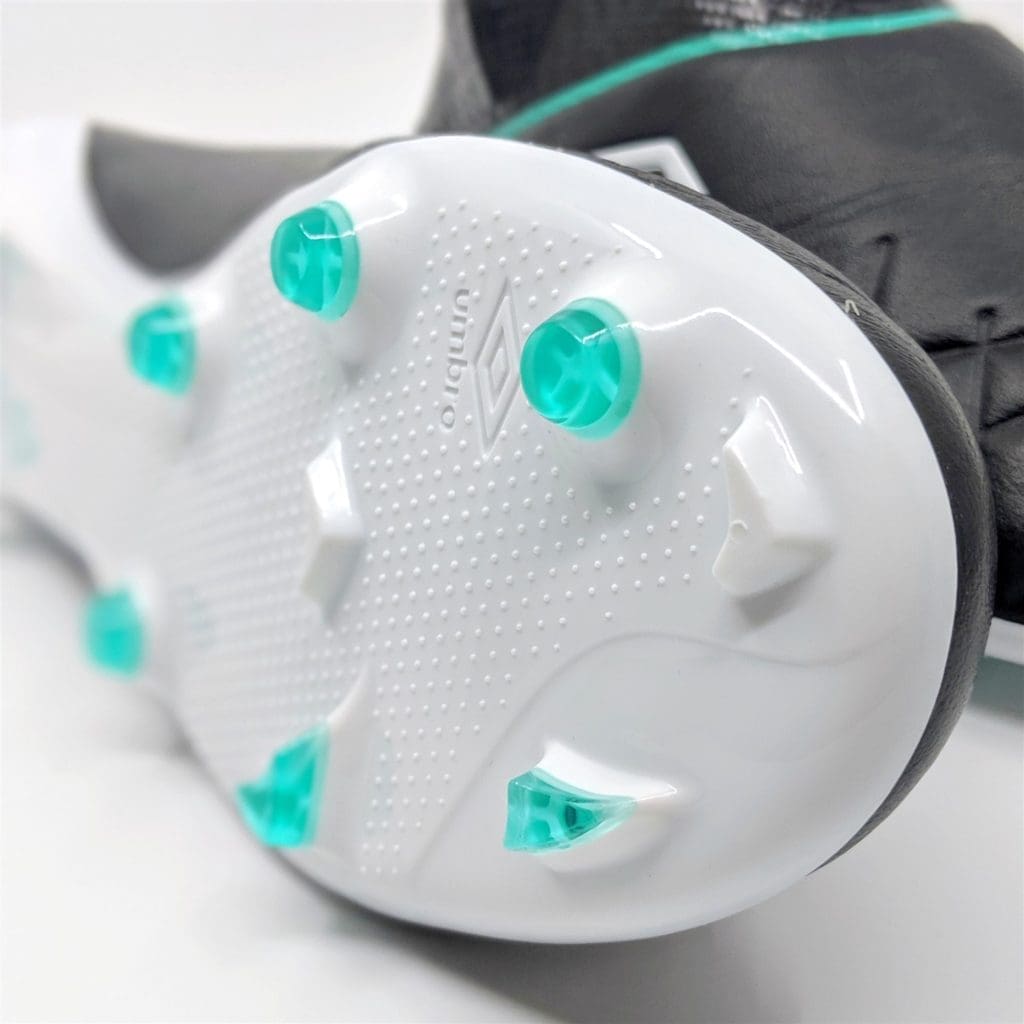 This might explain why the soleplate is among the most flexible of plates you can find on any boot with almost no responsive snapback. The studs are a mix of conical and angular shapes that promises to give you a balance of manoeuvrability and traction but they're too short to give you any aggressive bite. It could easily be the shortest studs I've ever had on an FG boot. They work fine on AG but if you're looking for a boot that clings deep into the ground, give this one a miss.
For a boot that is ridiculously lightweight, the upper does feel relatively pillowy and padded with every touch on the ball. The Medusae can help you cushion a heavily weighted ball while every ball you ping feels elegant and luxurious. That said, striking the ball felt a little dull and there are definitely other boots which excites you more when wearing them.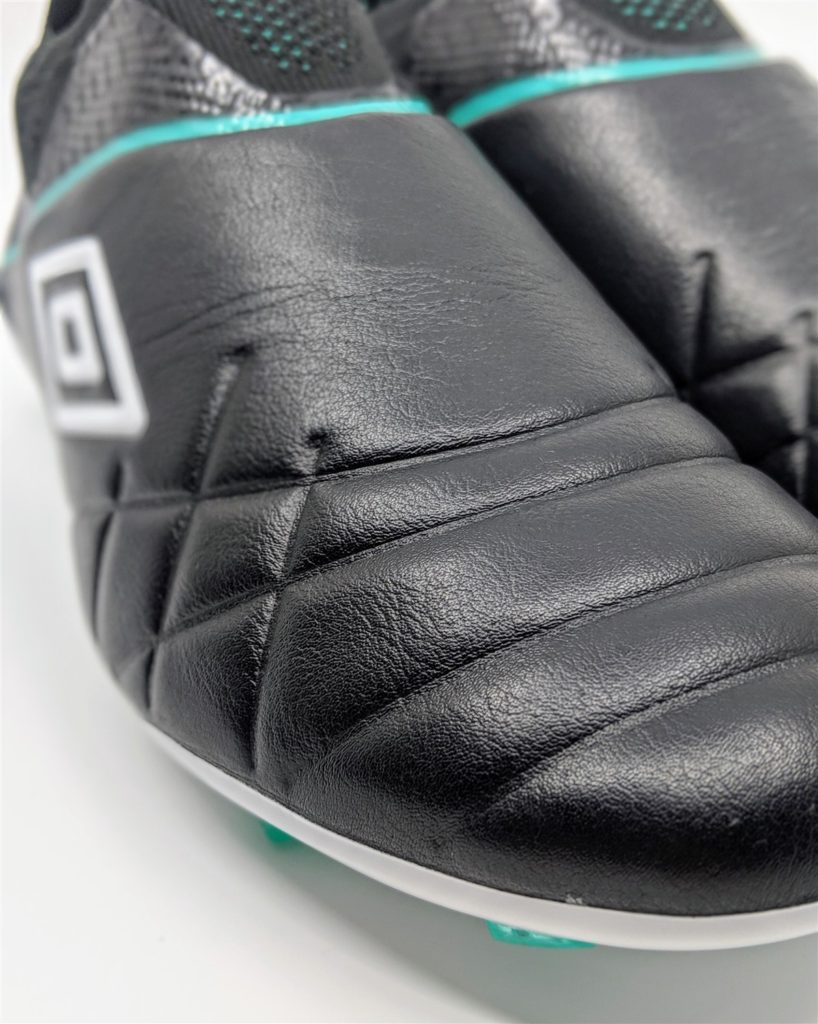 And excitement is the one thing I feel the boot lacks.The boot ticks many boxes. Comfortable, a decent lockdown and it weighs like a feather. It feels good all round but there's a big lack of X-factor in the sensation it provides. Despite its lightness, it doesn't make me feel like a sprinter the way the Nike Mercurial Vapor 13 does. The leather upper feels nice but I'd rather be rocking the Mizuno Rebula 3 or the adidas Copa 19.1. Striking the ball in the Puma Future 5.1 feels punchier and engaging.
The Umbro Medusae 3 Elite feels like a comfortable job you've been in for years – it's alright, you like how it feels but there's something more out there that calls to you. In the meantime, it provides no major problems for you.
Umbro Medusae 3 Elite has its charms
Despite what I said about the it lacking excitement, I still think the Umbro Medusae 3 Elite is an objectively good boot. It's very easy to put on and take off, a rarity in today's modern boots and increasingly impressive when you realize that we're talking about a laceless boot here.
It's exceptionally light, comfortable and has a very natural feel due to the flexible soleplate. It does the basics well without much fanfare and doesn't do much wrong. All this for a fairly low price of £180 (SG$275 after VAT relief and shipping) considerably lower than adidas' top range laceless boots (usually in the £230/SG$350 range). The Umbro boots are also quick to drop in price so you can definitely get them below the above retail price as well.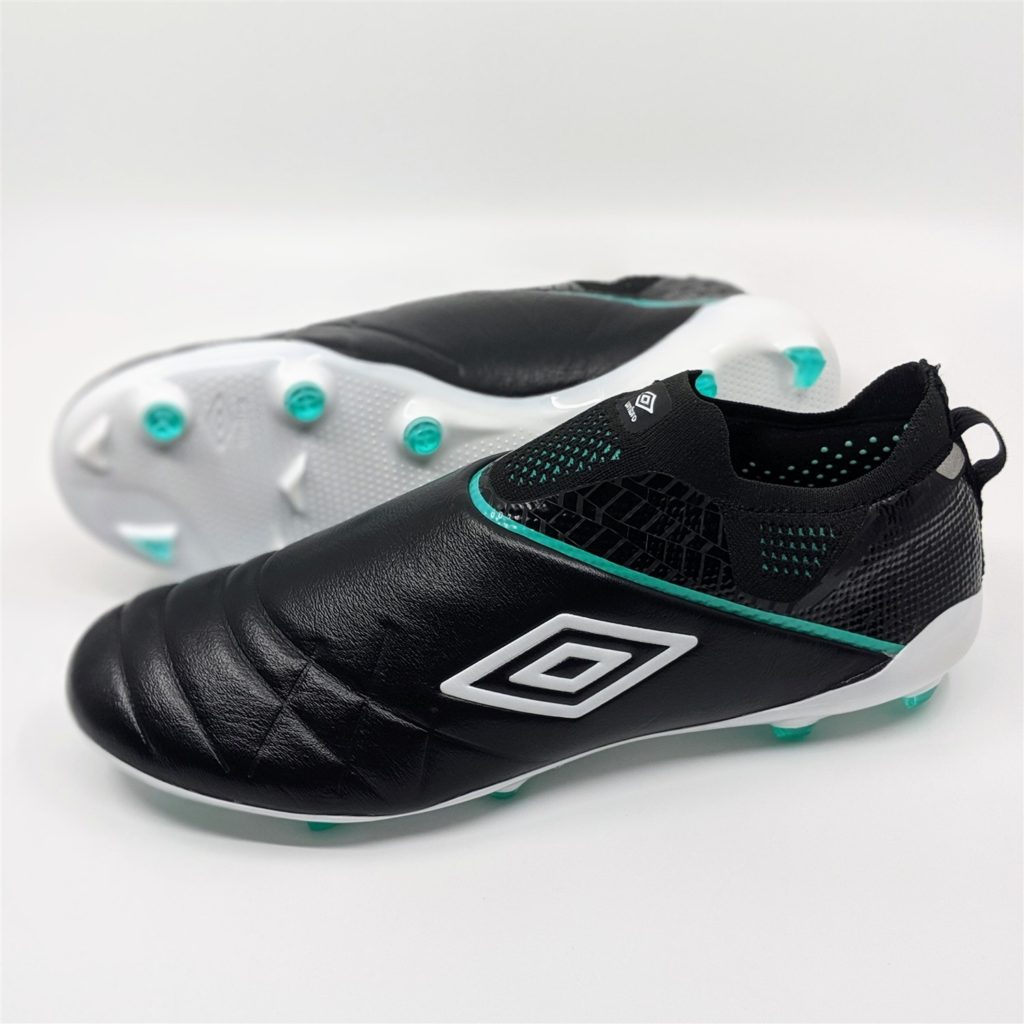 I believe the Umbro Medusae 3 Elite would be perfect for anyone who's keen to try their first laceless boot without breaking the bank. It would also appeal to those who are already fans of classic leather boots (the Nike Premier, Puma King, adidas Copa Mundials etc.) who might want to try something different while still keep to their leather comforts.
The Umbro Medusae 3 Elite has changed the way I think about the fit of a laceless boot and sets the standard of how they should fit. I still think the laceless boot is a gimmick but at least this one fits you well, feels natural and most importantly, is reasonably priced.
It's a boot that just works and if Umbro can kick on well from here, I can't wait to see more of what the double diamonds can produce.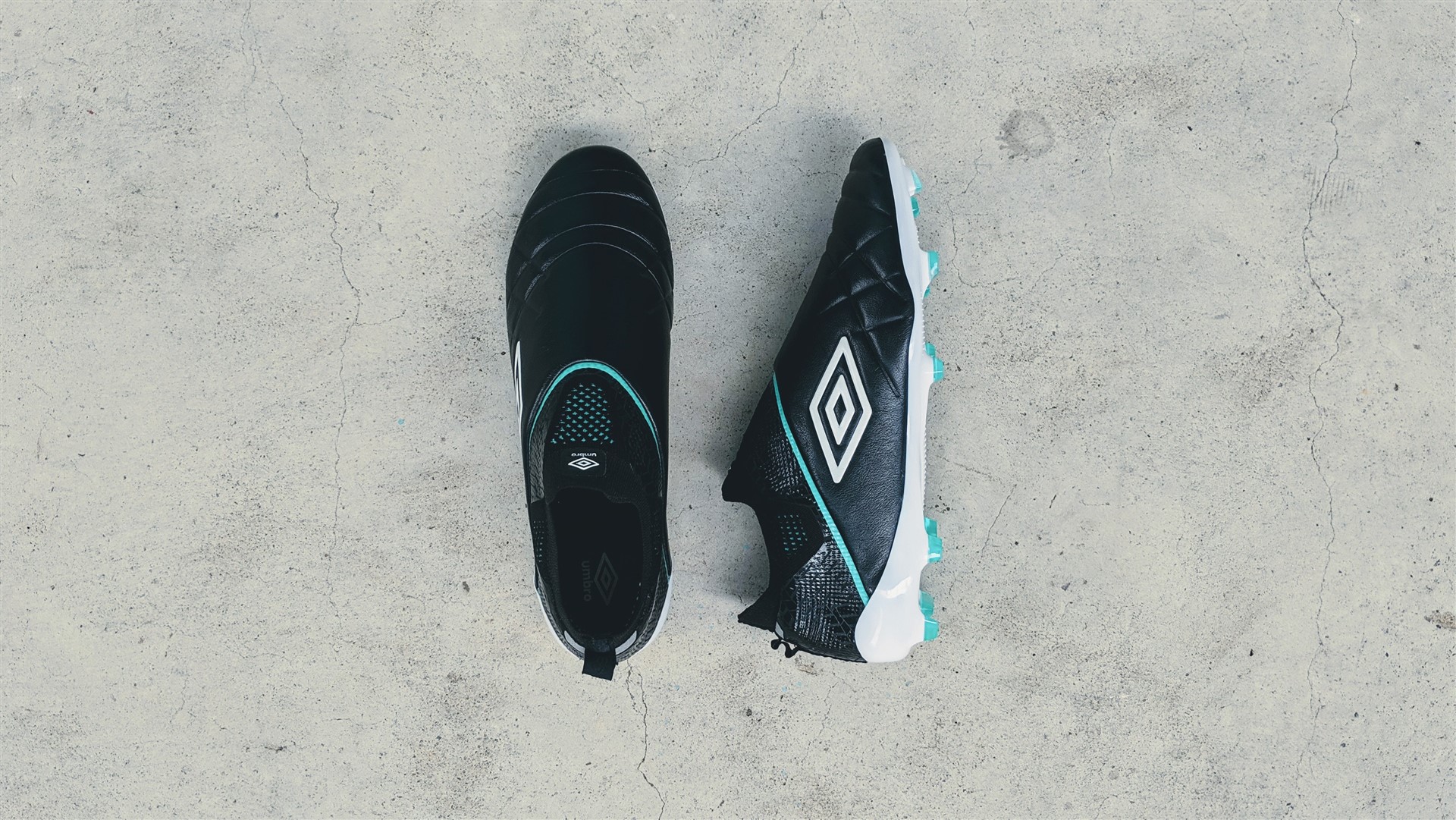 Final Thoughts
The Umbro Medusae 3 Elite feels like a very natural part of your foot and is worth a try for those keen to purchase their first laceless football boot.
The Good
Ultra lightweight at 165g
Plush and soft leather
Easy to put on and remove
Natural feel on feet
Reasonably priced
The Bad
Doesn't feel exciting or special
Check below for the best prices