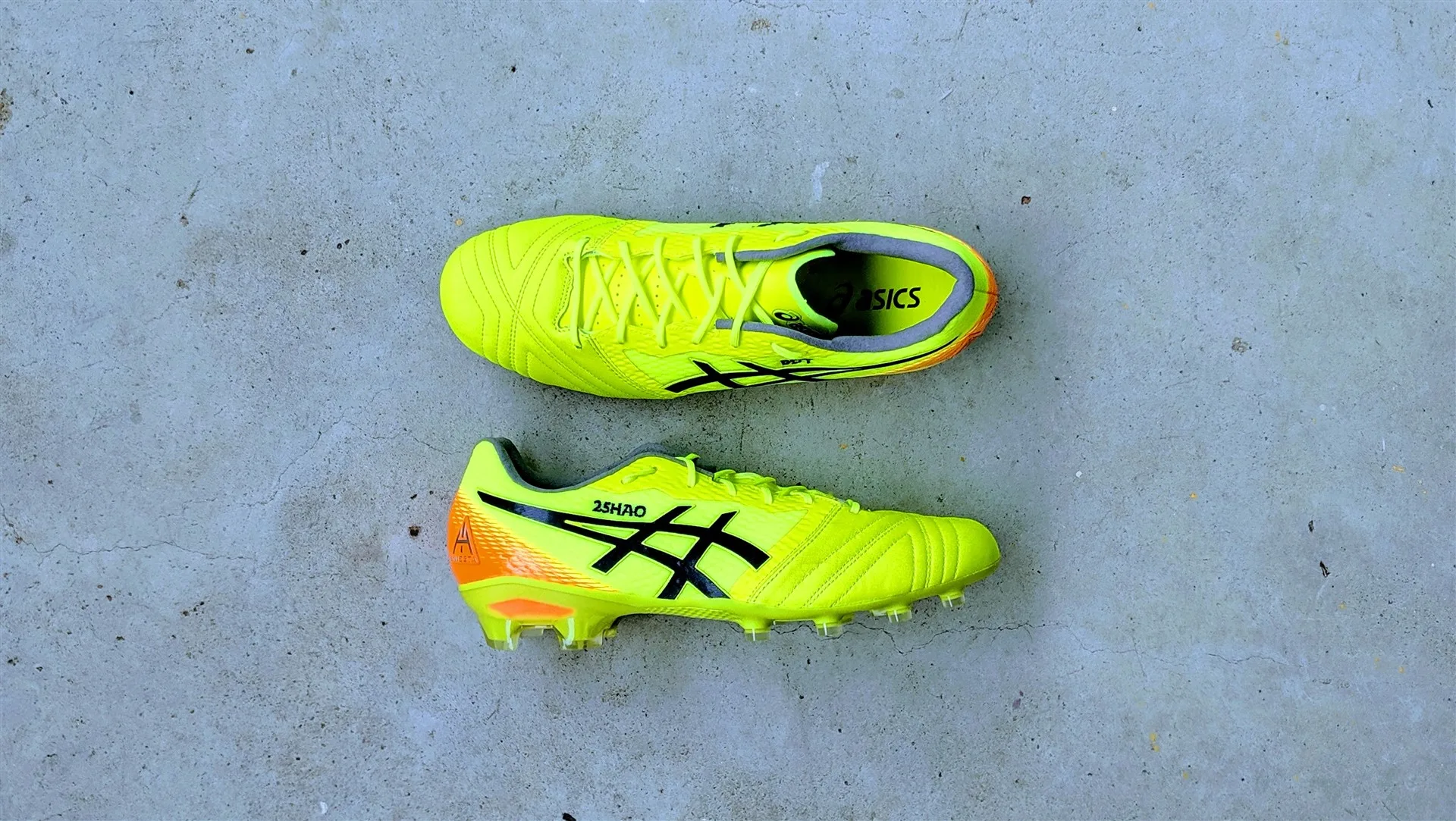 Andres Iniesta finally gets his own signature model, made for the creative midfielder.
Editor's note (Aug 2020): We've also done a follow up review of the ASICS Ultrezza AI where we've tested it further after over 6 months of wear. Check out the "post hype review" here after you're done with this.
After spending his entire career endorsed by Nike, Spanish legend Andrés Iniesta shocked football boot enthusiasts around the world when he turned up for new club Vissel Kobe in a whiteout boot that looked nothing like a Nike offering. Iniesta signed with ASICS, Kobe's shirt sponsor, and was rocking the ASICS X-Fly 4 – a modern boot, complete with a leather forefoot and a synthetic mid-foot, along with a lightweight outsole.
In July 2019, boot enthusiasts were dropped with another surprise, as ASICS launched the ASICS Ultrezza AI – Iniesta's first and only signature boot to date. Combining the words "Ultimo" which means "Extreme" and "Destreza" which stands for "Skill", the Ultrezza AI was crafted through detailed analysis of Iniesta's playing style by the ASICS Institute of Sport Science as well as inputs from the midfielder himself.
360 Control of Time and Space
Apart from the premium kangaroo leather forefoot, the Ultrezza AI shares surprisingly few traits from ASICS' flagship model, the DS Light X-Fly 4. On the forefoot, the Ultrezza AI uses a unique X-stitching pattern, to prevent the leather from overstretching over long periods of use. Instead of a synthetic leather midfoot, ASICS employs a stretchable mesh and film combination to give players a secure yet personal fit, while a synthetic suede material adorns the heel cup to provide additional lockdown and comfort.
Interestingly, ASICS added a 3mm layer of rebound foam between the upper and the backing throughout the entire boot, but more on that later.
The soleplate is where ASICS have really differentiated the Ultrezza AI from the rest of the market with elements from its running technology. Sure, it's got a (fairly common) reinforced spine to prevent loss of power when twisting and turning, but it also comes with what ASICS calls the "X-Guidance Line" which allows the forefoot to bend more naturally with the foot in all angles. ASICS also added in fuzeGEL, a variation of its popular GEL technology, to aid in shock absorption. This creates a 5mm lift in the heel area to provide you with a forward tilt that aims to keep you on your toes for quick sprints.
If you've followed Iniesta's career, you'd have noticed his penchant for the old Nike Tiempo soleplate, with rounded forefoot studs and bladed heel studs. Despite becoming the headline athlete for the Nike CTR Maestri series, he'd still got his Maestri's customized with that soleplate.
It should come as no surprise that the Ultrezza AI follows that stud pattern fairly closely, although the heel studs have been tweaked into an oblique shaped and placed at an angle for added stability when planting. You will also notice that ASICS produced triangular studs at the base of the forefoot to aid in adding traction to slow down or push off.
Ultimate Skill Comfort
It's not often that I get to say this, so I always relish reviews where I get to declare that the boot is MORE comfortable than the Mizuno Morelia 2 MIJ, aka my benchmark for comfort. ASICS' use of that 3mm rebound foam lining is a masterstroke as the boot really cradles and cushions your foot out of the box, but continues to mould itself around your feet for a personal fit.
I was expecting more from the fuzeGEL (it isn't as comfortable as it sounds), although the Solyte insole does provide some cushioning. If you were worried about an unnatural running gait due to that 5mm heel lift, it actually doesn't feel like much, unlike the 10mm heel lift that's found in the DS Light 3 Wide where you do feel more on your toes.
The Ultrezza AI weighs in at 269g, which is above average by modern standards of a control boot. Personally though, I don't feel the weight because of how comfortable the boot is, leaving no distractions when I'm gliding by the opposition to send my team mates through on goal.
Touch Of Class
As you'd expect from a modern leather boot, touch on the ball is as cushioned and delicate as you could possibly want. Deft flicks, small touches, flip-flaps. I found myself whipping all these and more because of how exquisite the touch felt on the ball. Dribbling in the Ultrezza AI felt ridiculously natural and I had groans of "BALL HOG" come my way for the first time in a while.
The 3mm rebound foam really shines when providing that premium padded touch through the entire boot which makes this one of the best uppers I've played with in recent months. The padding also translated to a softer touch when trapping and side-footing the ball via the mesh midfoot.
Shooting and pinging the ball had a nice meaty oomph to it, thanks to its weight, although the padding meant you lose out on that bone-to-ball feel that a regular speed boot provides. But you're Iniesta, you don't shoot the ball like a thuggish peasant, you caress the ball to go where you want it to.
360 Movement
As with most Japanese boots, the soleplate is actually made for use on FG, AG and HG surfaces. Thankfully this means the studs never feel overly clingy and it gets the BOOTHYPE stamp of approval for use on AG. The stud pattern works wonderfully together, with the conical studs combining with the X-Guidance Line to provide a good amount of manoeuvrability when twisting and pivoting for those quick "La Croqueta" moves. Interestingly, while ASICS typically only uses 3 conical studs on the inside of the forefoot, we're told that Iniesta specifically requested for 4 instead.
While a midfield maestro doesn't do a lot of shooting, the Ultrezza AI's bladed heel studs have got that part of the game covered for you. It really helps secure your planted foot to focus your power into your striking leg.
Lockdown on the boot was excellent, thanks to the suede heel liner and heel cup. I particularly loved the deep lacing system that comes on the Ultrezza AI, which adapts the wave-fit system found on the Mizuno Morelia 2 to deeply hug your foot for an extremely secure fit.
The Ultimate Creative Midfielder's Boot
In all honesty, I didn't expect to like the Ultrezza AI as much as I did. The launch colourway is garish (probably the only thing Iniesta had 0 input on), the midfoot material looked cheap, and I was really apprehensive of the 5mm heel lift affecting my game. As a leather purist, the excessive stitching left questions about its flexibility and stiffness.
All those questions and worries just washed away when I put the boots on. Because they just work.
In the same way that Iniesta catalyzes play on the pitch in an unfussy way and knits his team's play into a cohesive unit, the Ultrezza AI somehow makes every part of its equation come together beautifully and becomes more than the sum of its parts.
From the weight, comfort to the touch on the ball, it's difficult to find an outright fault in the boot. This is definitely one of ASICS' best offerings out there at the moment. You can clearly feel Iniesta's input that is focused on performance instead of adding modern technology for the sake of it. Whisper it quietly, but if you're a Nike CTR Maestri fan who's been yearning for a remake, this is closest performer out there at the moment.
If it holds up durability wise, this will be a dark horse to the Boot of the Year throne. Well done ASICS.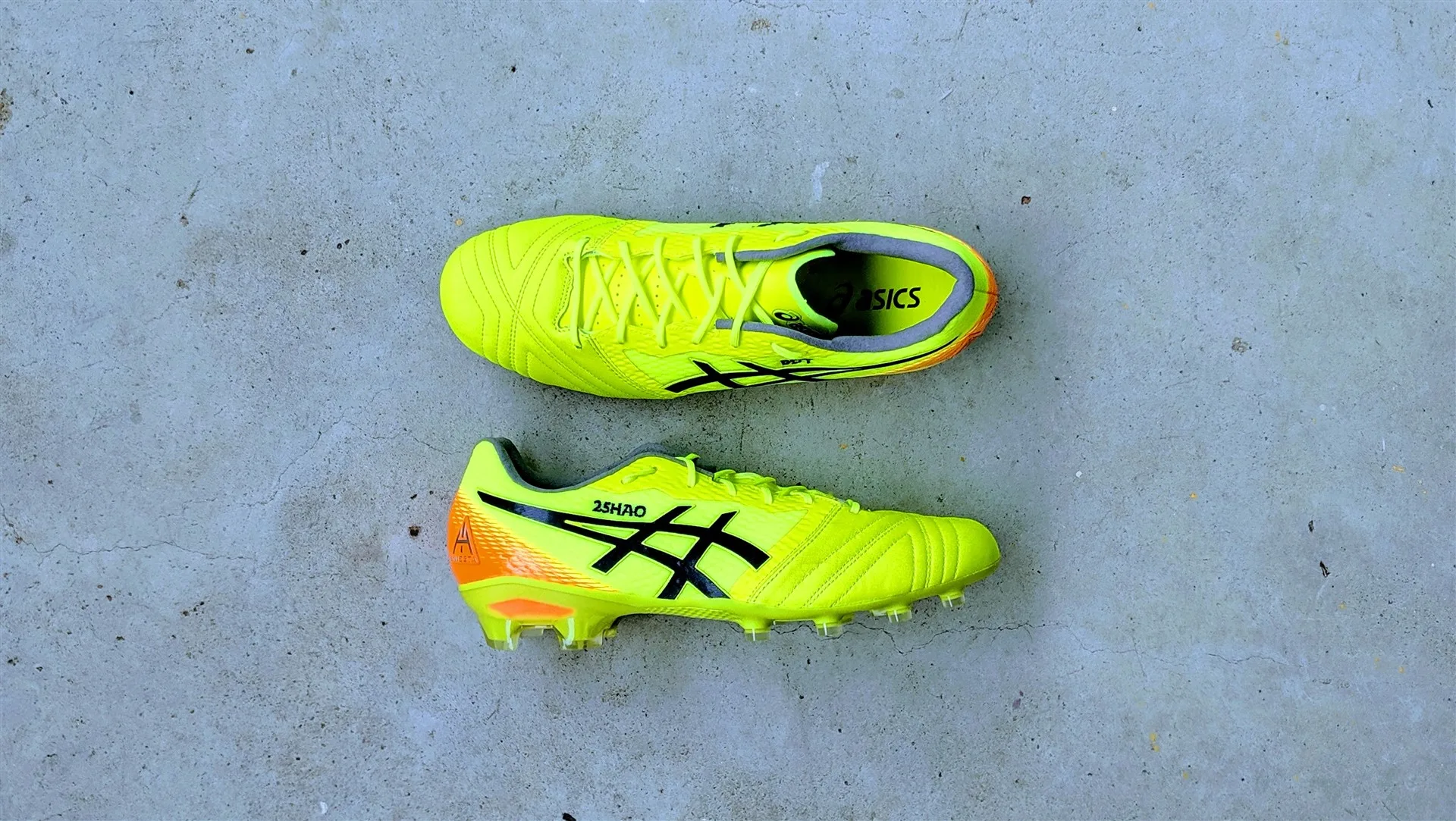 ASICS Ultrezza AI Review: The Perfect Midfielder's Boot
Final Thoughts
Despite the lack of bells and whistles, ASICS delivers a supremely comfortable boot that' helps you focus on what's important on the pitch - performance.
The Good
Supreme comfort
Elegant padded touch
FG/AG soleplate compatibility
Good lockdown
The Bad
Heel blades can feel TOO grippy for some