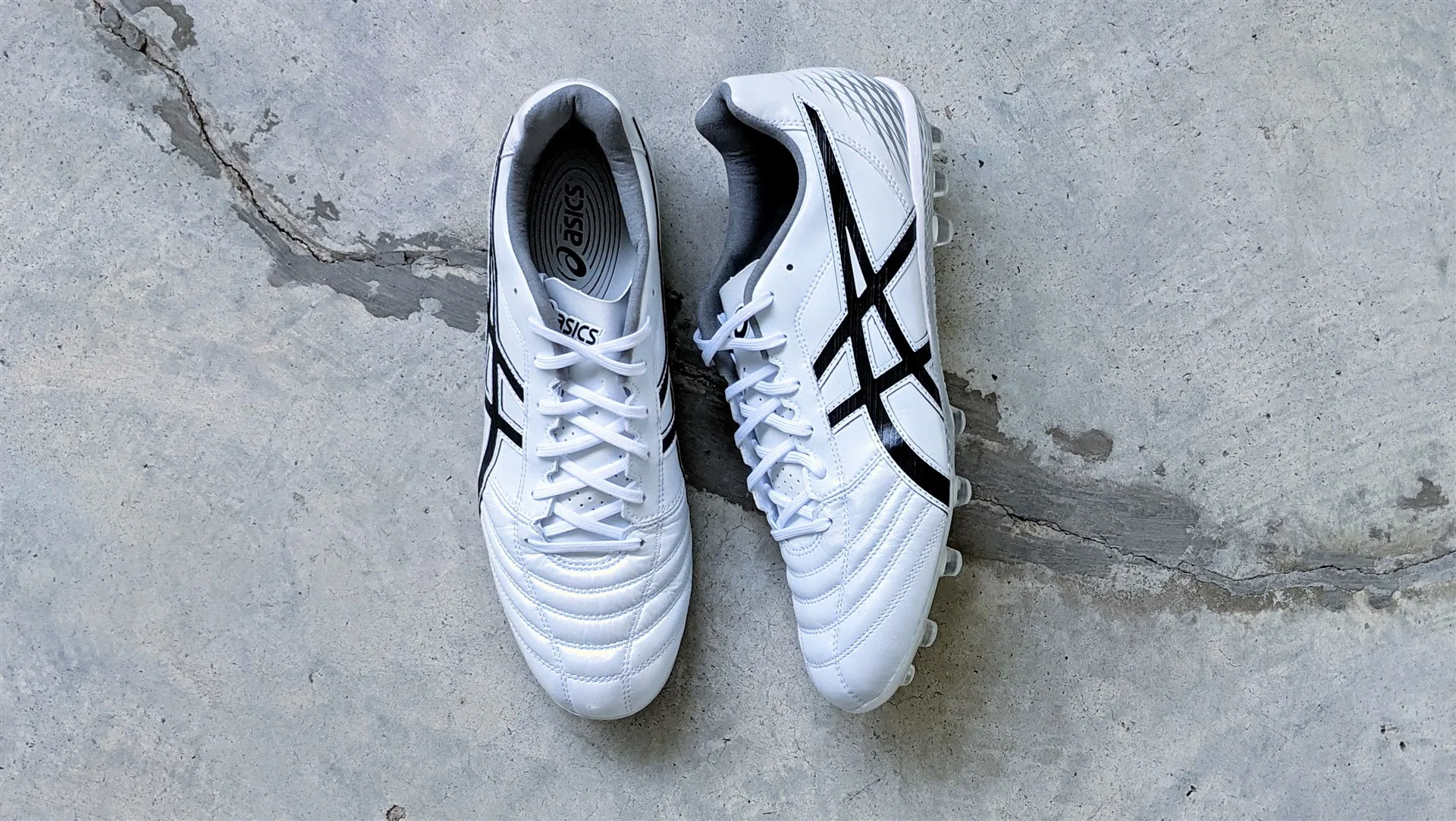 The football boot that is gentle on your joints.
With the rise of small sided football during this COVID enforced lock down, I've played more small sided football in the last year than I have in the last 5 years. Perhaps due to my more sedentary lifestyle during lockdown, I've started to feel my knees ache more often than usual.
This came despite my use of modern-day AG (artificial ground) plates which are developed more to work on both AG/FG grounds rather than it being built purely for AG use. It's less of an issue on larger games like 7 aside, but with the greater emphasis on short, sharper turns and quicker cuts in 4 a side (we're limited to 8 people per game in Singapore now due to the pandemic), the length of these AG studs aren't the most conducive for those of us with pre-existing knee injuries.
Enter the ASICS DS Light AG. Built on a similar last and construction to their previous top speed offering, the ASICS X-Fly 3, it is equipped with a true AG stud layout. This was built as THE go-to boot for small sided games.
Familiar upper construction
Despite sharing the name "DS Light", the ASICS DS Light AG actually follows its speed boot counterparts. If you're familiar with Japanese speed boots, you know the drill. There's a premium k-leather forefoot that's backed by a slight layer of foam for comfort and to give you that traditional leather touch on the ball.
A synthetic leather adorns the midfoot to help ensure stability and prevent the boot from overstretching, while the heel area is covered with extra padding and a suede heel-liner for optimal heel lockdown.
It's a classic combination, stemming from the Japanese consumers focus on comfort and a good touch on the ball, which is why their speed boots tend to be unflashy (unlike contemporaries like the Mercurial and the X Ghosted) and not the best looking around, but they tick the right boxes.
The ASICS DS Light AG is built to be gentle on your joints
But enough about the upper, it's the underfoot and the tooling where the magic happens.
Bringing in their running expertise, ASICS equipped the ASICS DS Light AG with a layer of Gel cushioning from their running shoes. To further enhance the impact protection, they went one step further with an extra layer of EVA foam as well, with both cushioning technologies combining to provide a 6mm heel lift. The 6mm height also has the added benefit of keeping you on your toes for the optimal sprinting position.
To wrap up the package, the AG specific tooling uses 23 small and short round studs with a stiffening bar in the midfoot. This is very important as artificial ground is shallow and hard.
The implementation of shorter studs means that you don't get too much cling when twisting and pivoting, while the increased number of studs help to give you a more stable feeling and reduce stud pressure by better distributing your weight across the soleplate. All of these reduces chances of injury and wear and tear on your joints.
It's like a comfortable running shoe with studs
I wore the ASICS DS Light with high expectations for my small-sided games and boy did it not disappoint. As with my other ASICS boots, I went down half size as the boot fit a quarter size long. This meant that they were very snug at first, with some pressure points created on my small toe, but this quickly went away after 10 mins of warming up in them.
Thanks to the Japanese speed boot-esque upper, the performance was a very familiar and comforting one. I loved the k-leather forefoot that strikes the goldilocks balance of padding, just enough of it to take the sting out of things, yet feel barefoot enough on the ball. The synthetic midfoot and the heel construction also combined brilliantly to keep my foot locked in really well, with the heel padding and suede heel liner combo something I wish more brands would equip their boots with.
Moving in the ASICS DS Light AG was very reminiscent of an ASICS running shoe. There are no particular bright points, but no particular negatives either – it just works in a comfortable manner.
When it comes to outright grip when chopping and changing directions in the game, the boot isn't as responsive as it's AG/FG counterparts, but it never came to a point where I felt my game was affected.
The best part of the boot came after the games, where I didn't feel any of the typical knee aches, and actually felt like I could have continued playing even after our session ended. The unique combination of the AG tooling as well as cushioning with the Gel and EVA foam gave the boot a low-profile running shoe feel, which meant that I felt less tired than usual and all ready to go for round 2.
ASICS DS Light AG – The king of small-sided games
I've spoken to friends who play small sided games and I absolutely understand the hesitance towards buying AG only boots. You do sacrifice that bit of bite and sharpness on pitch and I'd gladly agree that the ASICS DS Light AG isn't for everyone, especially if you're more of an 11-aside player or a pacey winger reliant on your physical gifts.
However, for those of us with a history of knee injuries and joint pain, we gravitate towards turf shoes for that extra bit of comfort and knee protection. The ASICS DS Light AG actually provides a best of both worlds. You get the same comfortable ride as you do in your turf shoes, yet significantly better grip thanks to the studs.
That's not to say that this is solely for small sided games. I'd definitely also recommend the ASICS DS Light AG for weekend warriors who build their game around a Pirlo play style of controlling games. A boot that helps prolong your playing career whilst still providing a superb touch and comfort for running the game? Definitely a tick in my book.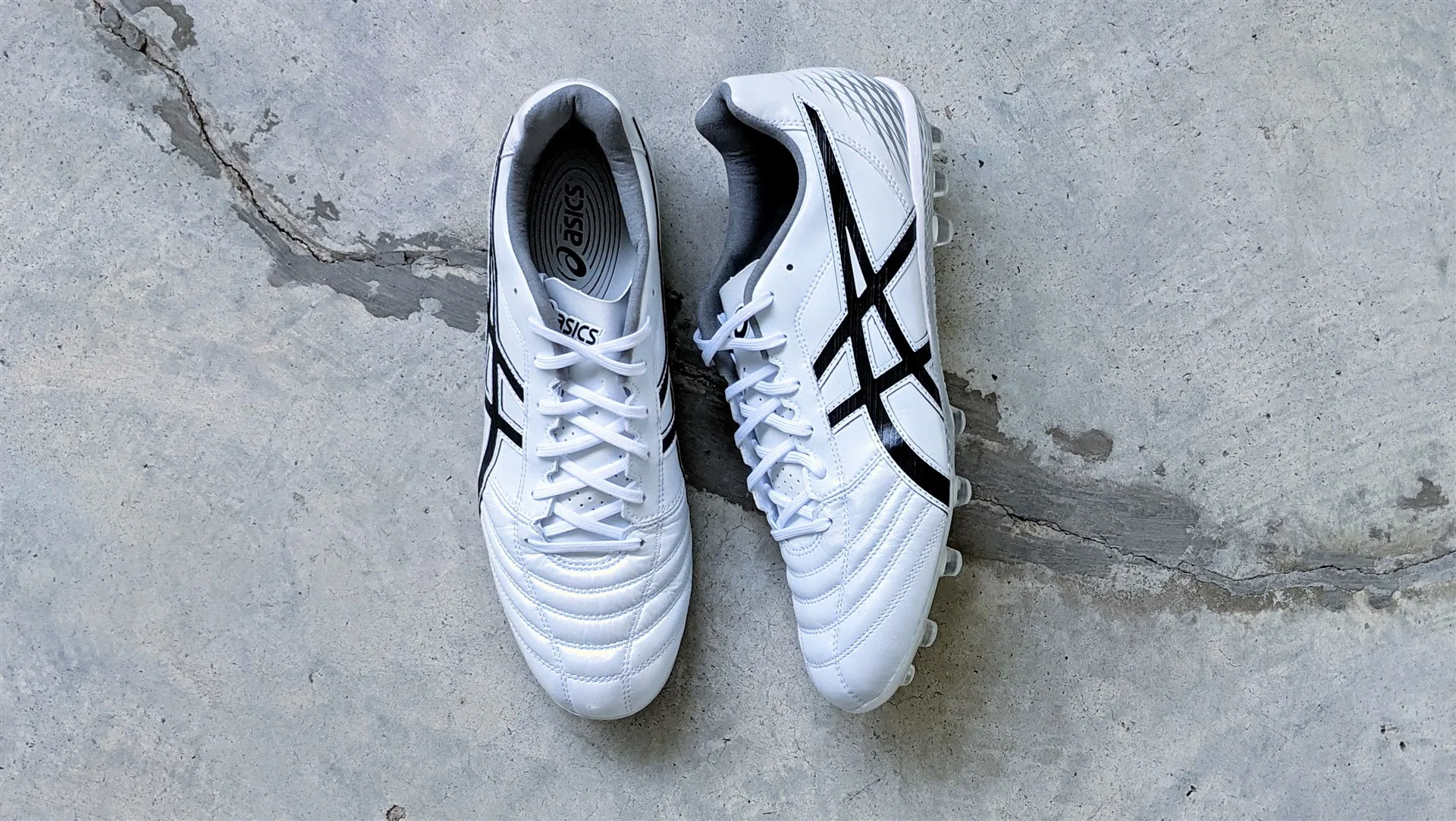 Who is this for?
Weekend warriors who play on AG. This is also great for players coming back from joint injuries.
The Good
Excellent step-in comfort
Made for small sided games on AG
Soft, supple leather forefoot
Reduces knee aches after games
Good heel lockdown
The Bad
Fits quarter size long