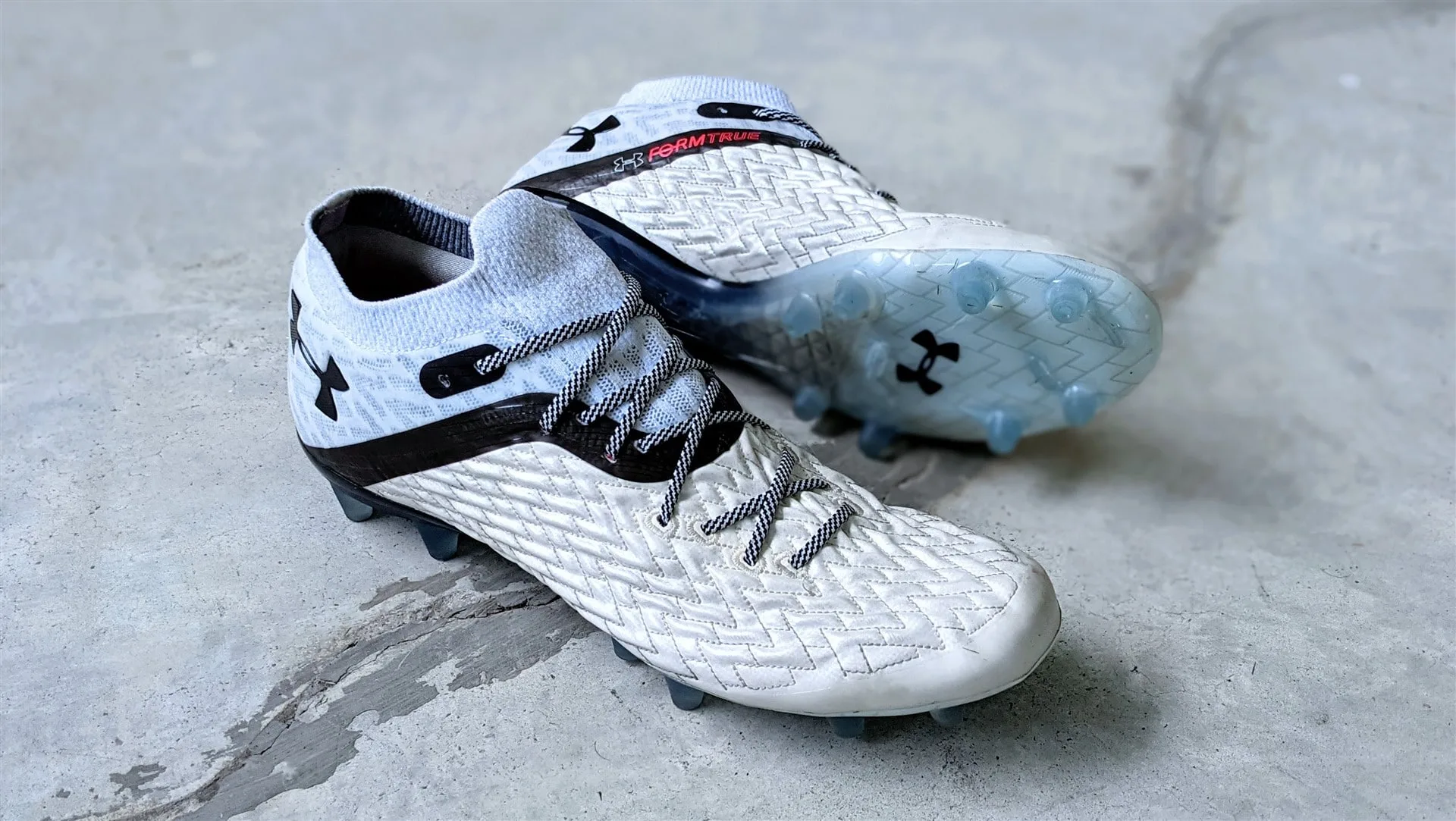 Check below for the best prices
The boot's good features and flaws still remain after months of wear.
Post hype reviews is a series where we revisit some of our previously reviewed football boots and see if they hold up after months of wear. Do they over-stretch? Do they still give you blisters? How do they feel after continued use? We put the boots to the test.
Under Armour is a fascinating brand to cover when it comes to football gear. The American sports brand have made a big splash in running and fitness but have hardly made a dent in football. Their forays into soccer football have been sporadic with innovative but divisive products like the uber thin Under Armour Magnetico Pro.
Their latest boot, the Under Armour Clone Magnetico Pro, aims to take the brand one step forward in the football space. In our review, we thought that it had good elements that were encouraging but came with some flaws that made it a tough boot to love. After wearing it for half a year, we observe if anything has changed.
What we said about the Under Armour Clone Magnetico Pro
The Under Armour Clone Magnetico Pro was developed to solve a problem – that everyone had differently shaped feet and finding a one-size fits all boot was challenging. The "Clone" technology was the answer to this problem. Under Armour used "Clone", a form-fitting quilted synthetic material, as the upper to conform around any foot shapes.
The upper was surprisingly snug and extremely comfortable, with the quilted pods containing pockets of air for comfort and a uniquely padded touch. The boot was complemented with knit and cushioning around the interior and the mouth for a luxurious feel on feet.
As comfortable as it was, the Under Armour Clone Magnetico Pro was shockingly long. I could fit a thumb around the toebox and still had enough wiggle room for my toes. I recommend going half a size down to reduce the space around the toebox though I suspect you need to go a full size down to fully eradicate any unnecessary space there.
Do keep in mind that the boot is very snug around the midfoot even when going true to size so I don't recommend going more than half a size down for a better fit all round.
Unfortunately for me, at 35, my toes weren't going to grow any larger and I still had to contend with that chasm when playing in the boots.
Contact with the Clone
Despite the odd fit of the boot, I quite liked the soft touch I got on the ball the last time I did the review. For my recent play tests in the boots, it felt like that softness never went away. The synthetic quilted upper contains pockets of air that helps you a little with your first touch – cushioning the ball while keeping the contact relatively close to your feet.
Everything from pinging long passes, dribbling, to a low drive of the ball had an oddly pleasant balance of barefoot feel and air cushioned that can't be found on any other boot out there. That said, due to the slightly upward curve of the toebox, I found myself not overly fond of striking the ball. I can't help but feel that the curled up forefoot doesn't help my shooting technique when I'm dipping my toes downwards to create a clean strike area.
Perhaps that's just a mental block when visualising myself striking the ball in the Under Armour Clone Magnetico Pro (my strikes were still fine, they didn't spin off in odd directions) but it would have been helpful to not have the curved forefoot for striking purposes.
Cloned comforts
It's a Jekyll and Hyde situation when it comes to comfort.
I love the soft, cushioned snug upper. The knitted tongue area is exquisite and the padding on the interior is luxurious. Under Armour also included an Ortholite insole which is just divine. It's well cushioned, durable and extremely comfortable – even after months of wear. Many of the big brands overlook having a premium insole and I'm glad Under Armour included that to set it apart from its competitors.
These features are some of the best in the business which makes it frustrating when I faced other issues with comfort. For one, the big gap around the toe box meant that my foot slides forward when back-pedalling or when breaking. No change there.
The cramp-inducing curvature that presses against the arch of my foot is gone since the boot has been broken in but I still feel a small level of soreness when I played. My feet just does not accept the internal shape of the Under Armour Clone Magnetico Pro.
Finally, the soleplate and studs. What you get is pretty standard stuff on the FG plate, with predominantly conical studs across the bottom. These made mobility on artificial ground easy and they did not provide any discomfort at all. The translucent plate was a nice touch, allowing you to see the base of the football boot. A solid but unspectacular approach there.
The Under Armour Clone Magnetico Pro is a solid boot but needs fine tuning
I do admire Under Armour for producing a boot that has so many elements that marks it out as the top dog in comfort. The upper and insole are just class and would give Nike and adidas a good run for their money.
However, the decision to develop an ultra long forefoot very odd and I believe this has tarnished what would have been a very good football boot. Why couldn't they just play it safe in terms of fit when its predecessor has no issues on that front?
I'd also have loved a flatter surface for the base of the boot instead of having some form of curvature there. You just never know how different feet would react to it and just like the fit, a safer, flatter option should have sufficed in this case. Unfortunately for me, it didn't work out on this front.
Overall, the Under Armour Clone Magnetico Pro is a solid option but could have been elite if they just stuck to their fundamentals when it came to the fit.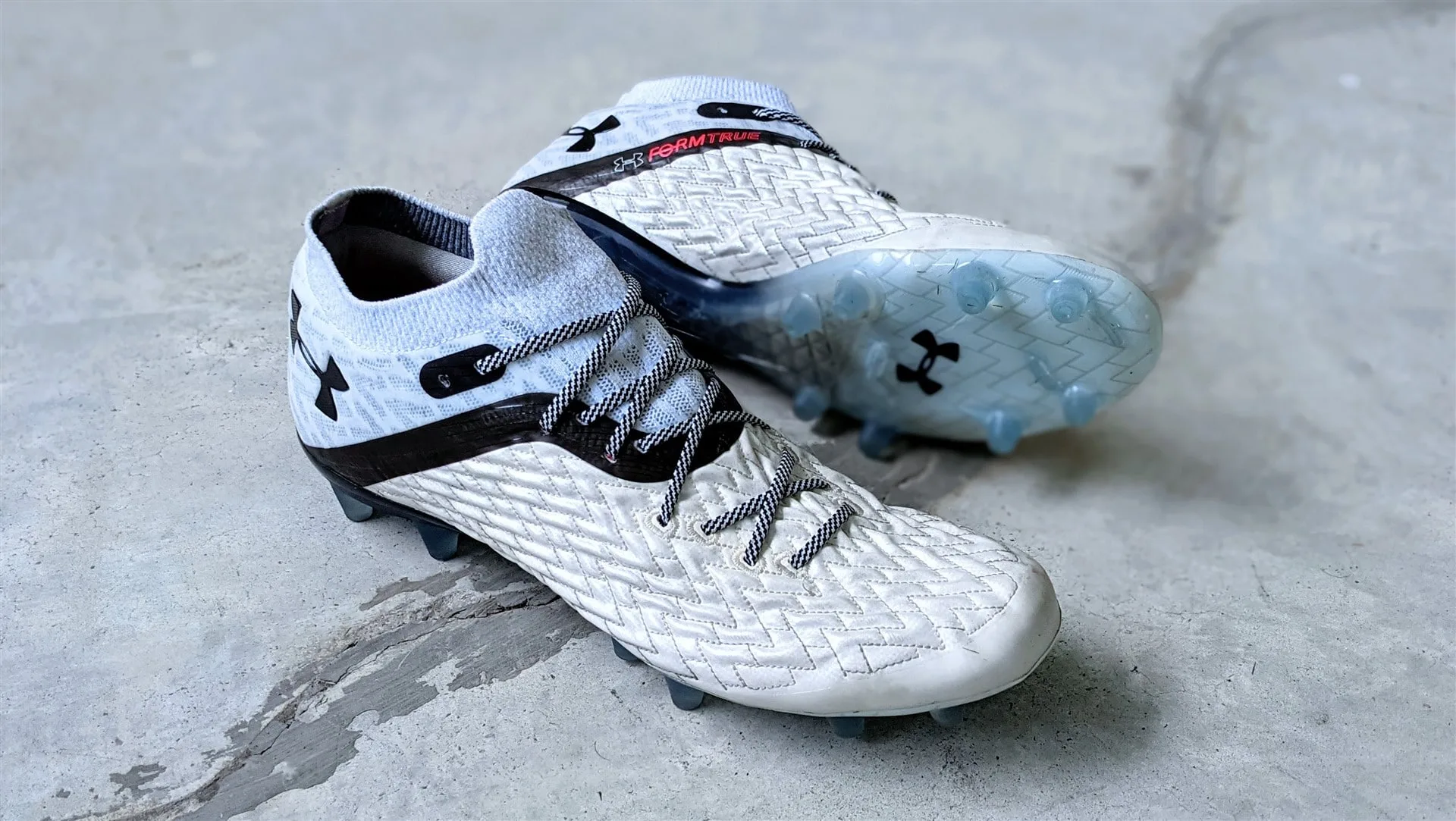 Who is this for?
A player who wants a comfortable and soft upper that is different from the usual selections available.
The Good
Good build quality
Comfortable materials
Air cushioning on a unique upper
Premium insole
AG-friendly studs
The Bad
Soreness from tooling
Boot is too long
Check below for the best prices