We might be a year late with Euro 2020 due to the pandemic but that hasn't dampened our spirits when it comes to the lovely football kits that would be on show at the big tournament. The brands have finally revealed all their kits alongside their respective national federations and boy do they look spiffy.
For this tournament, I felt that the brands saved their best work for the away kits where they had more freedom to express creativity in design. Below are my picks for what I think are the Euro 2020 kits that are just dripping in sauce.
An exclusive discount for our followers
Before we get to the best kits, we'd love to share that we've teamed up with the good people of Premier Football in Singapore to offer a $5 discount on all their available Euro 2020 jerseys at their Suntec City store, including jerseys that are already on discount. Just flash your phone at the counter to show that you're following @boothypeofficial and @premierfootballsg on Instagram to be entitled to the discount.
This promotion is valid from 23 April – 2 May.
Italy third kit
It is so rare that national teams have a third kit but in the case of Italy and Puma, this was a decision that made sense once you saw this beauty. It was launched way in advance (October 2019) and still remains one of the most beautiful kit ever launched in the last 10 years in my opinion.
The Gucci-esque design takes inspiration from the Renaissance period to celebrate the New Wave of talent rising to prominence in Italy on and off the pitch. A truly fitting way to celebrate an exciting crop of Italian players.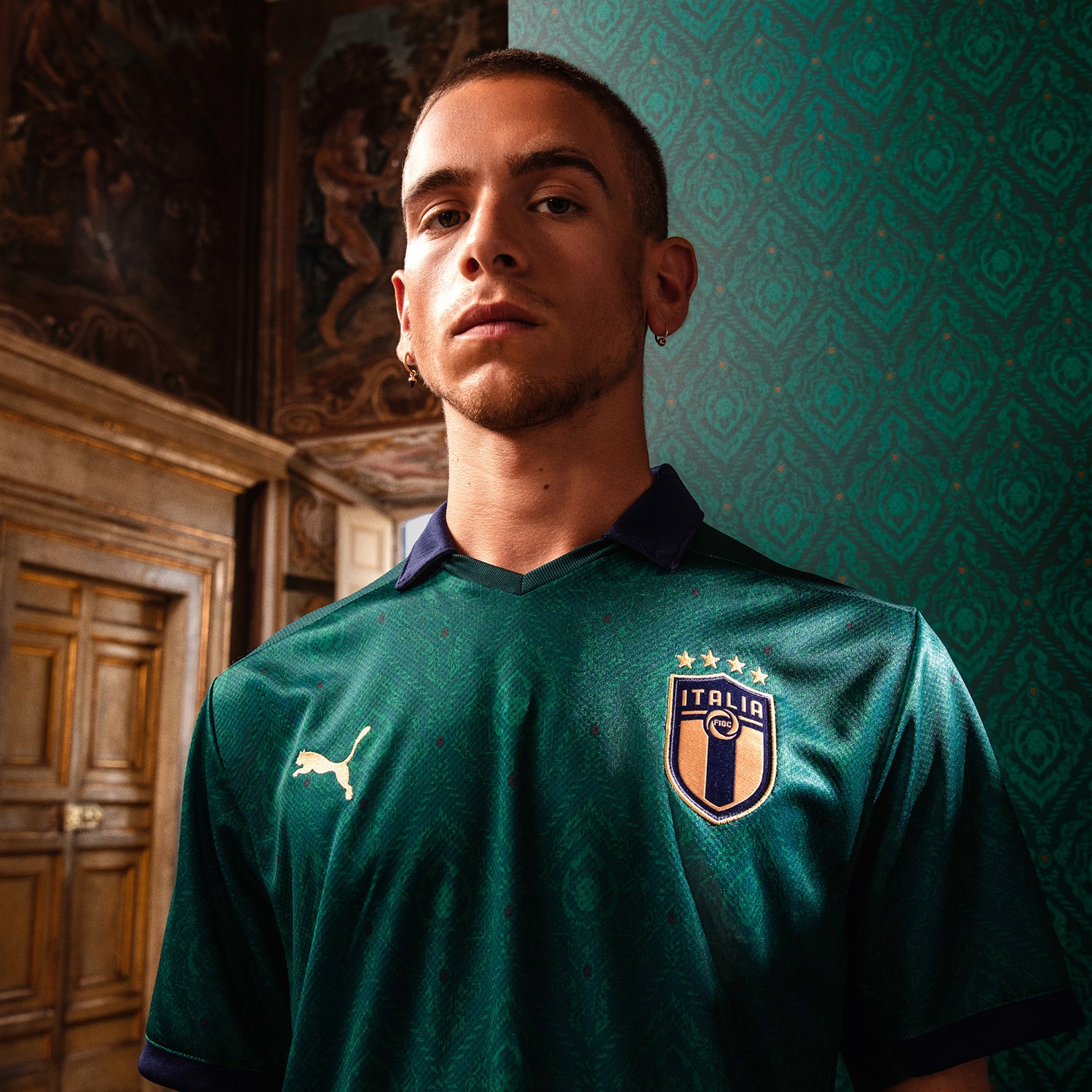 Renaissance Flair
Italy Third Kit
Multiple stores
Gucci vibes in this Italian kit.
Italy away
Close on the third kit's heels is the official Italian away kit clad in white and dark blue. It pulls from the same Renaissance themes as the third kit to bring a design that is as stylish as it is clean.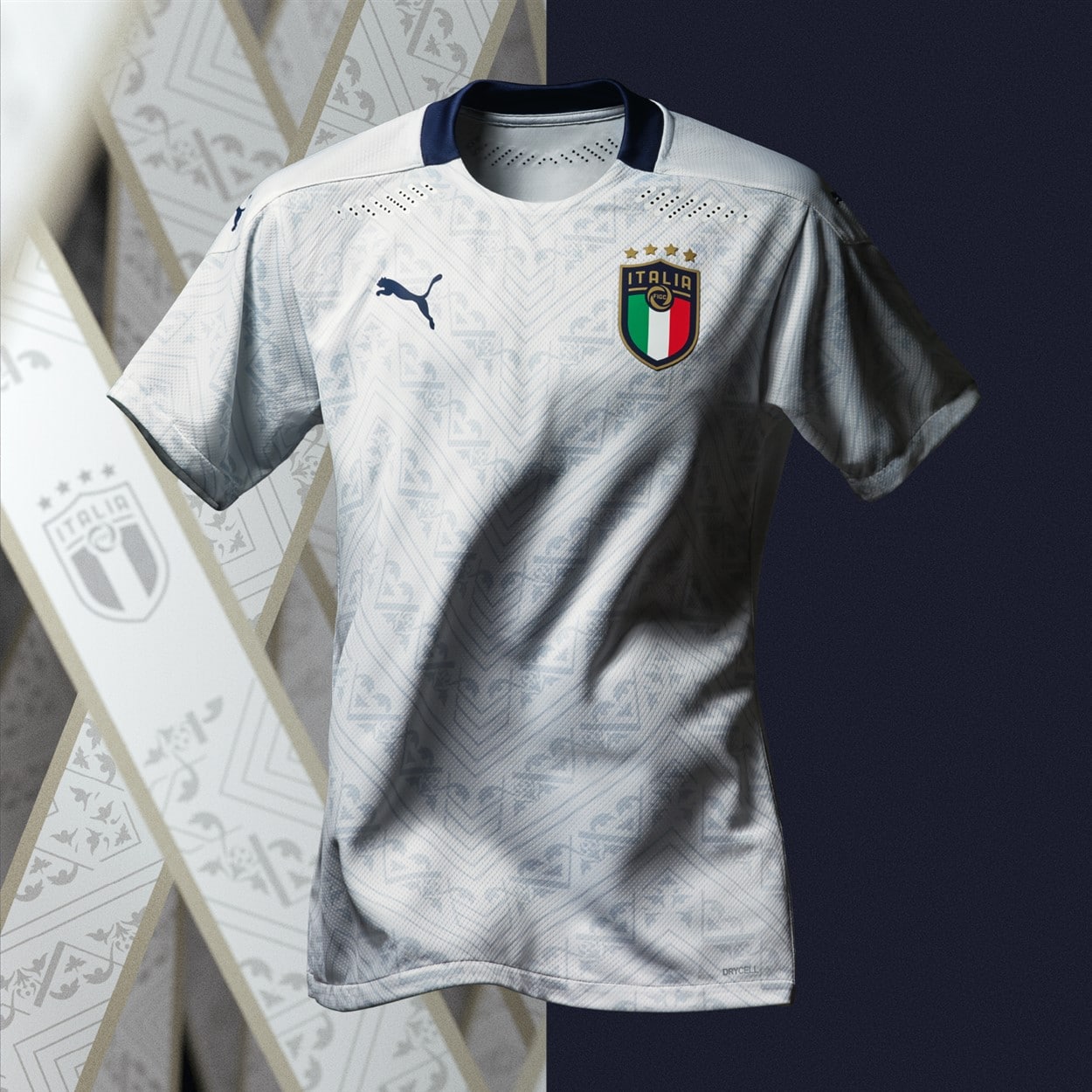 White Art
Italy Away Kit
Multiple stores
Artistic, geometric designs adorn Italy's away kit.
Germany Away
adidas took a little longer to announce their away kits since the pandemic put the brakes on the Euro 2020 tournament but it was worth the wait for this Germany kit alone.
adidas and Germany made a bold choice with a full black top that even meant that the adidas and federation logo were blacked out. The only colours that popped were the subtle red and yellow trims on the sleeve cuffs. Such designs are usually reserved purely for limited edition sets which makes it even more surprising that this was a general release.
Get them before they sell out.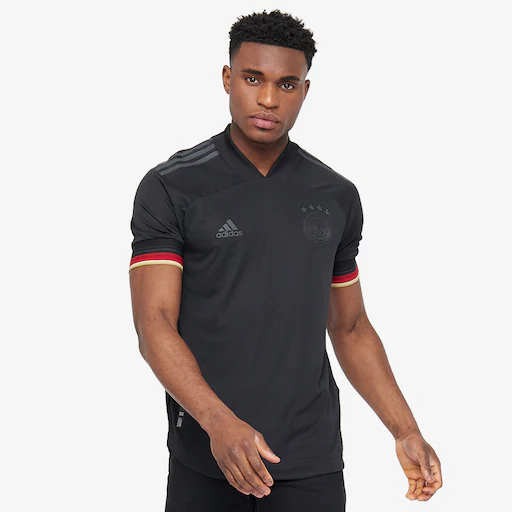 Triple Black
Germany Away
Multiple stores
A sleek and bold all black kit for the Germans.
Sweden Away
The Scandinavians are pretty fond of a clean and simple design and so do we, here at BOOTHYPE. The Swedish kits are usually a study in minimalist design and you can definitely see that in the current season's away kit.
A primarily dark blue base is offset against thin yellow pinstripes producing one of the cleanest kits around.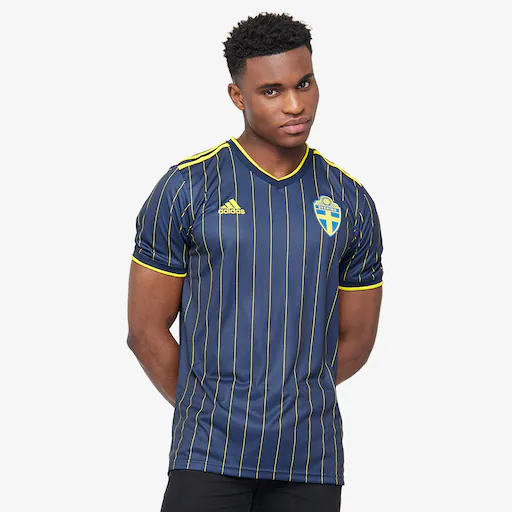 Scandinavian Minimalism
Sweden Away
Multiple stores
Classic pinstripes on a simple blue kit.
France Away
Another clean entry in our list is the French away kit. A very simple design that pays tribute to the Tricolour flag. A primarily white top symbolises unity in the French country while the Tricolour forms a strip down the sides.
Expect Pogba, Griezmann and co. to make a big claim for Euro 2020 in style.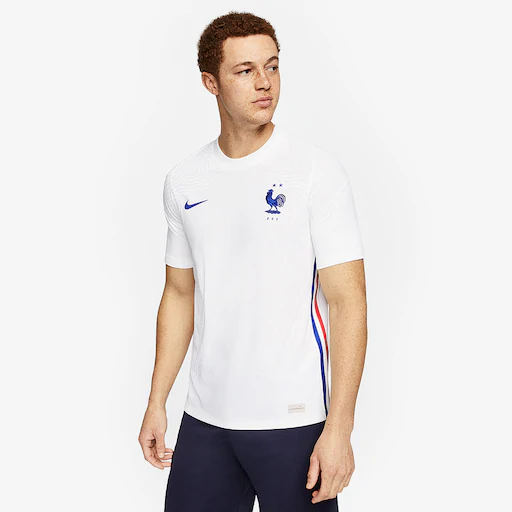 Tricolour Tribute
France Away – Euro 2020
Multiple stores
Nike's kits are sustainably developed - made from 100% recycled polyester fabric.
Portugal Training
The highlight of the Portugal collection isn't so much the home or away kits – which look good, don't get me wrong – but the training top. It's an all black number with a red and green stripe cutting across the left sleeve.
The matte emboss of the federation crest all across the top is just the touch of class the reigning European champions deserve.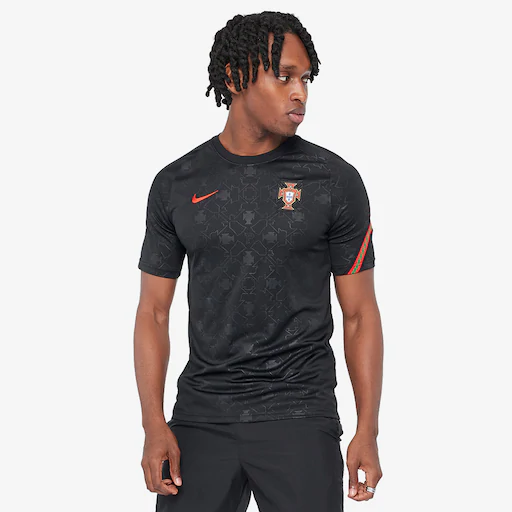 Euro Royalty
Portugal Training Kit – Euro 2020
Multiple stores
Nike's kits are sustainably developed - made from 100% recycled polyester fabric.
Austria Away
Another of the more unique motifs in this year's collection, Puma brought their A-game when it came to designing Austria's away top. It features a feather print all over, inspired by the Vienna Secession art nouveau style movement of the late 19th century.
Definitely crafted for someone who wants to don something a little different.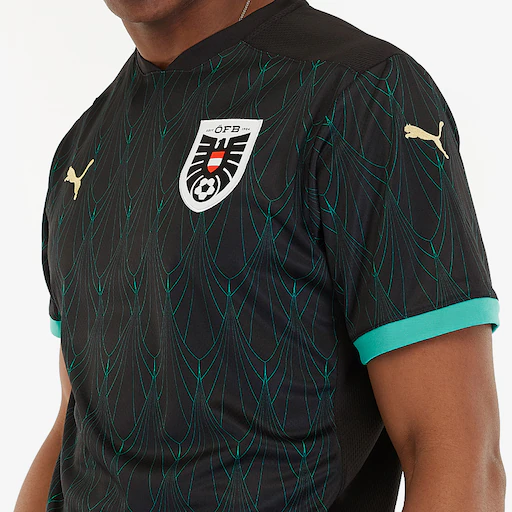 Art Nouveau Style
Austria Away
Multiple stores
Ruffles some features in Puma's Austria away kit.
Iceland away
Inspired by the volcanic activity of Iceland and its stunning natural beauty, this gorgeous white kit could easily be my favourite of the lot. The subtle patterns and red lines catch the eye but none more so than the new KSI logo, which combines the guardian spirits of Iceland; the bull, the giant, the vulture and the dragon.
A roaring first attempt between Puma and Iceland here.
Volcanic Beauty
Iceland Away
Multiple stores
A clean first kit by Puma for the Vikings.