A cautionary tale of a mystical power unleashed.
It all started when I bought my AMO Grip Laces some months back. Wanting to replicate the old school grip on a Predator, I replaced the stock laces on my adidas Predator 18.1 with the AMOs. It was a disaster.
The laces were too thick and took me hours to lace them up. The thickness also meant that I couldn't form a tight knot and it came off regularly in games. I needed new laces.
Like a prophet ushering his followers into the promised land, I chanced upon a video by Josh (of SR4U.com) and his words changed my life. I sought his site which promised to sell me new replacement laces at sr4ulaces.com.
There were so many colours and patterns available on the SR4U site. Reflective stripes. Wide laces. Metallic laces. Grid designs. It was too much for me to take. Before I knew it, I was writhing on the ground in a fit of epilepsy. "Was that really a website for laces or a Kanye West concert on LSD?", I thought to myself and my dog came over to comfort me as I horribly twist and turn on the ground.
When I came to, I decided to pick 3 random laces, this time with my eyes closed. A couple weeks later, an envelope arrived my laces wrapped in a simple piece of paper. I couldn't wait to lace them up and take them to the pitch. If the site caused an overload of the senses, they were much more potent on game day.
Even before taking to the field, I had soccer moms from the adjacent pitch give me advancing glances much to the dismay of their husbands. From blowing air kisses to giving me the wink, they had no idea what possessed them. But I knew. It was the SR4U laces.
On the pitch, I was like a man possessed by the spirit of Ronaldinho. I was beating my defender with every dribble, hitting the top bins with the outside of my boot, bending it like Beckham. It wasn't before long that I noticed a pack of wild dogs starting to congregate on the sidelines, howling melodiously in my direction.
I felt a connection with them and I knew. I just knew, at that moment, that they found their alpha and they were willing me on as the leader of the pack. We ended the game winners with a 10-1 scoreline, all goals scored by me including the one conceded. I was gutted to score an own goal but I didn't have a measure of my powers when I attempted a back pass to the 'keeper only for it to hit the top corner.
We didn't care as we won the game emphatically and I was carried out of the pitch on the shoulders of my teammates. What happened after, I can never remember as I blacked out, only to wake up on my sofa. The dogs from the sidelines were now by my side, sitting upright with my SR4U laced boots in their mouth as they beckoned me to put on a pair.
The laces were glowing and calling out to me. After that last intense game, I was too scared to put them on again. The power it wields is too great. I kept my boots in their box and leave them deep in the store room. But once in a while, it calls out to me like a Jumanji board game.
It knows its true power. Waiting to be unleashed when the time is right.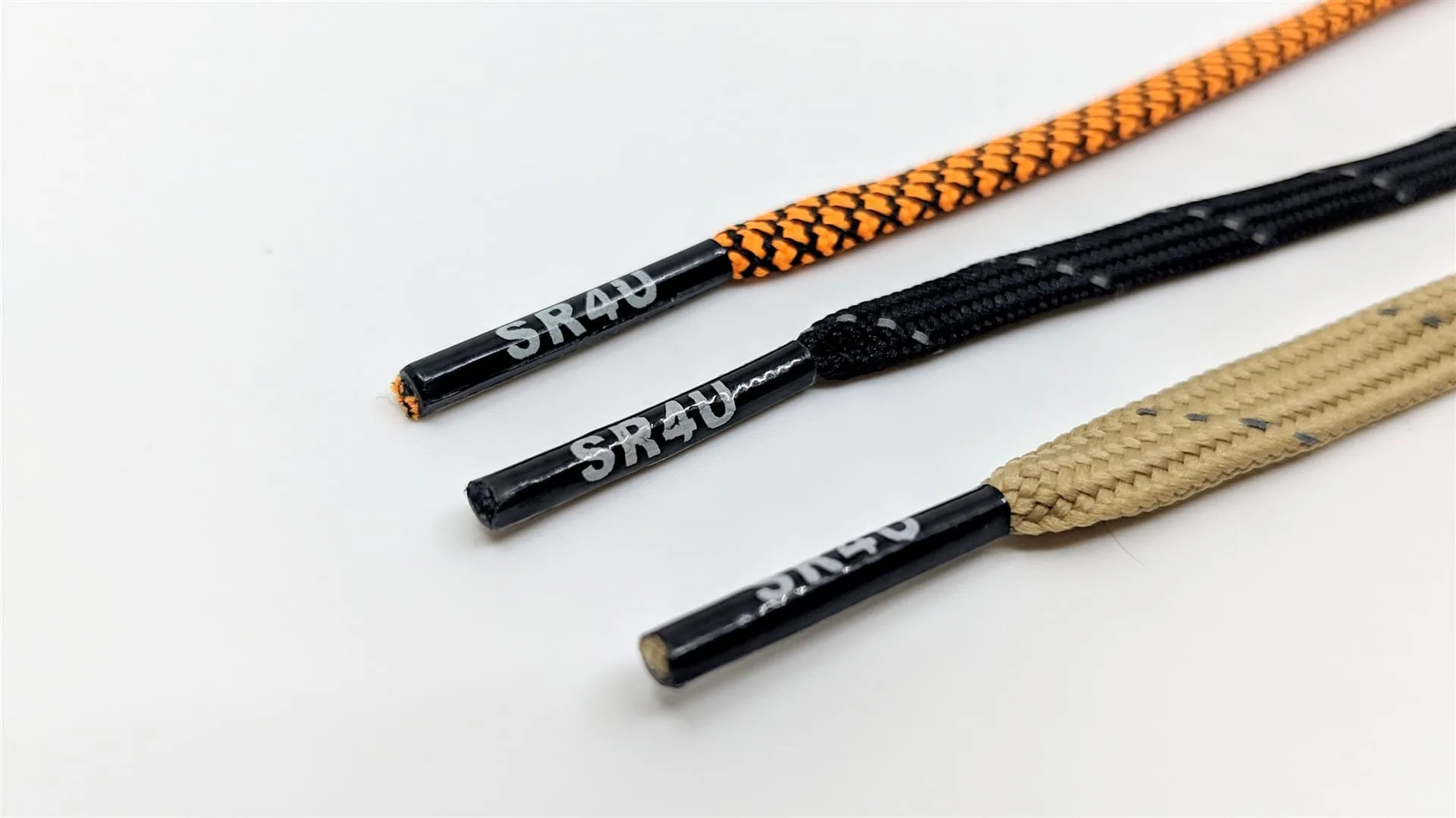 Final Thoughts
Use your SR4U Laces sparingly as you might not be able to control all that power.
The Good
+ 99 passing
+ 99 shooting
+ 99 tackling
Gives you godly powers
Women adore you
Men fear you
Animals worship you
The Bad
Too much power in your feet
Unlock True Power with SR4U Laces