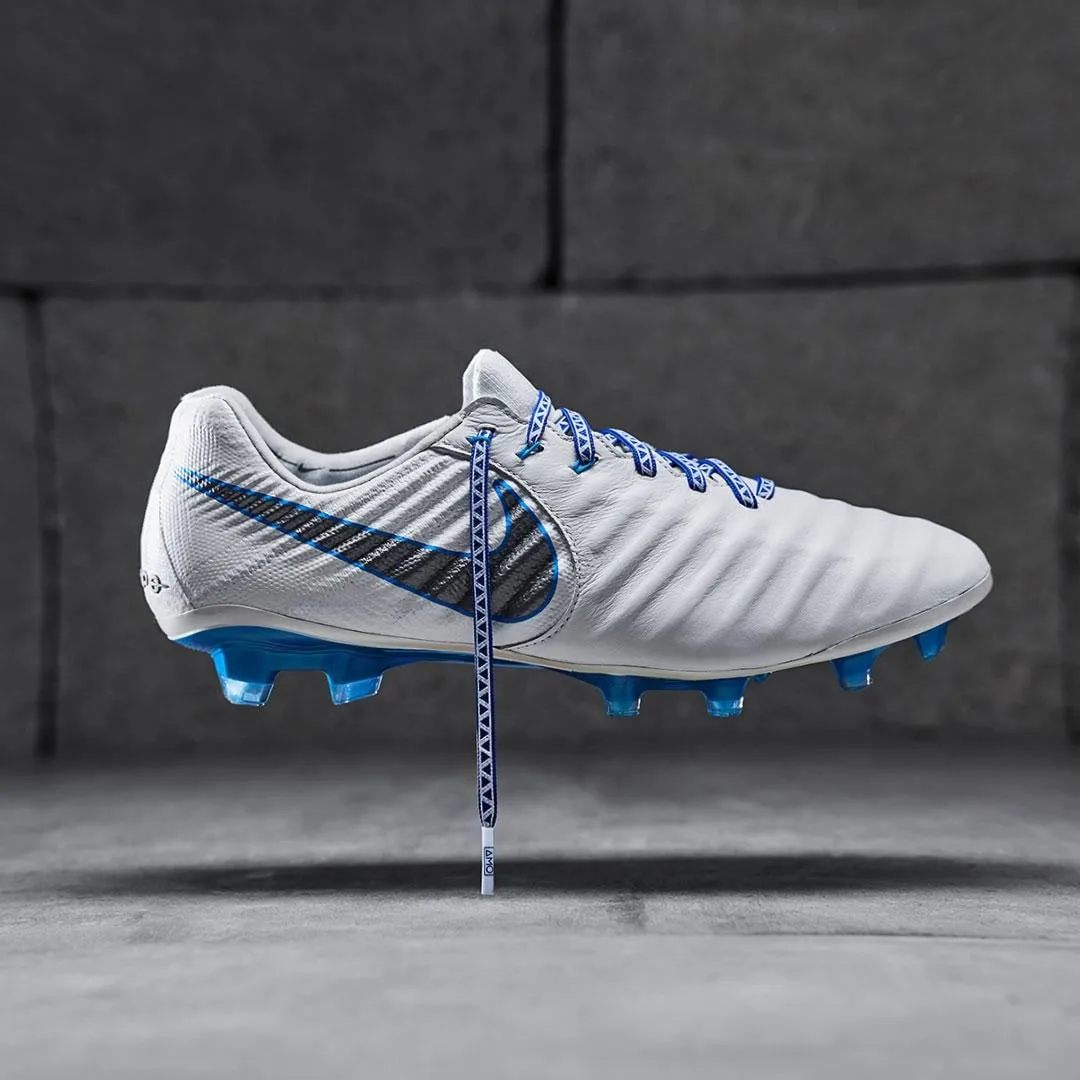 Taking grip to a new level.
Boot manufacturers have been trying to master the grip game for years. All Conditions Control (ACC) on Nike boots aim to keep the touch on the ball consistent in wet weather conditions while they've also created an extremely rough surface for the Nike PhantomVSN to ensure a close touch to the ball when dribbling. Go further back and you'll even notice the aggressive rubber fins on the old school adidas Predator boots.
However, none of them ever got to ensuring that the grip elements were present in any other parts of the boot except the upper material. The good guys from AMO Customs felt differently. "The laces are still part of the upper and that's one element that has gone unnoticed in the pursuit of control", they said. Or at least that's how we pictured them talking in the labs where they produced a fascinating new innovation – the AMO grip laces.
What are the AMO Grip Laces made out of?
They're premium laces coated with a waxy hydrophobic coating which produces a rubbery texture that is supposed to help with traction when it comes in contact with the ball. We do like that it comes in this cool vial and an assortment of colours with a zig zag pattern across the lace. They come in 100cm and 130cm sizes to cater for different boot sizes.
Lacing up your boot
….. is a pain. The laces are pretty thick and couples with the coating, it makes pulling through a bit of a challenge especially when you have boots that are produced as part of a one-piece upper. This means that there's no tongue and you've got to spend a bit of time to remove the laces from your boots and then agonizingly insert these. I had a bit of trouble with my adidas Predator 18.1 considering the lace holes further in the boot were not easy to access.
If you're not keen on the fuss, I would suggest you avoid getting these altogether.
How do the AMO Grip Laces perform?
The laces were quite frustrating in a game. Ironically, due to the thickness and stiffness of the laces and the waxy coating on top of them, they don't seem to provide a lot of friction when in contact with one another. This meant that I had to stop the game numerous times to tie my laces that came undone very often. It's a lot better now after a few games in them but that's because the material has softened up and the wax has worn off in the areas where the knot have been made.
And the big question was, did it provide that much more grip to your game? No it did not. This is because it's very rare that you control the ball along the lace area. The ball hardly touches that area unless I'm trapping a high ball, of which I prefer to chest it down or use my instep to control it. Perhaps if you're a freestyle footballer who spends a lot off time juggling the ball, this may be of interest but I saw very little use of that area of my foot for the laces to be engaged.
Looks cool but not it's knot for me
I really like how the AMO Grip Laces look. They come in a cool package and make your boots look really pimped out. However, instead of aiding in my performance, I think they provide quite a lot of drawbacks due to it coming undone often in a game. Buy it for the looks but expect a lot of inconveniences on the pitch.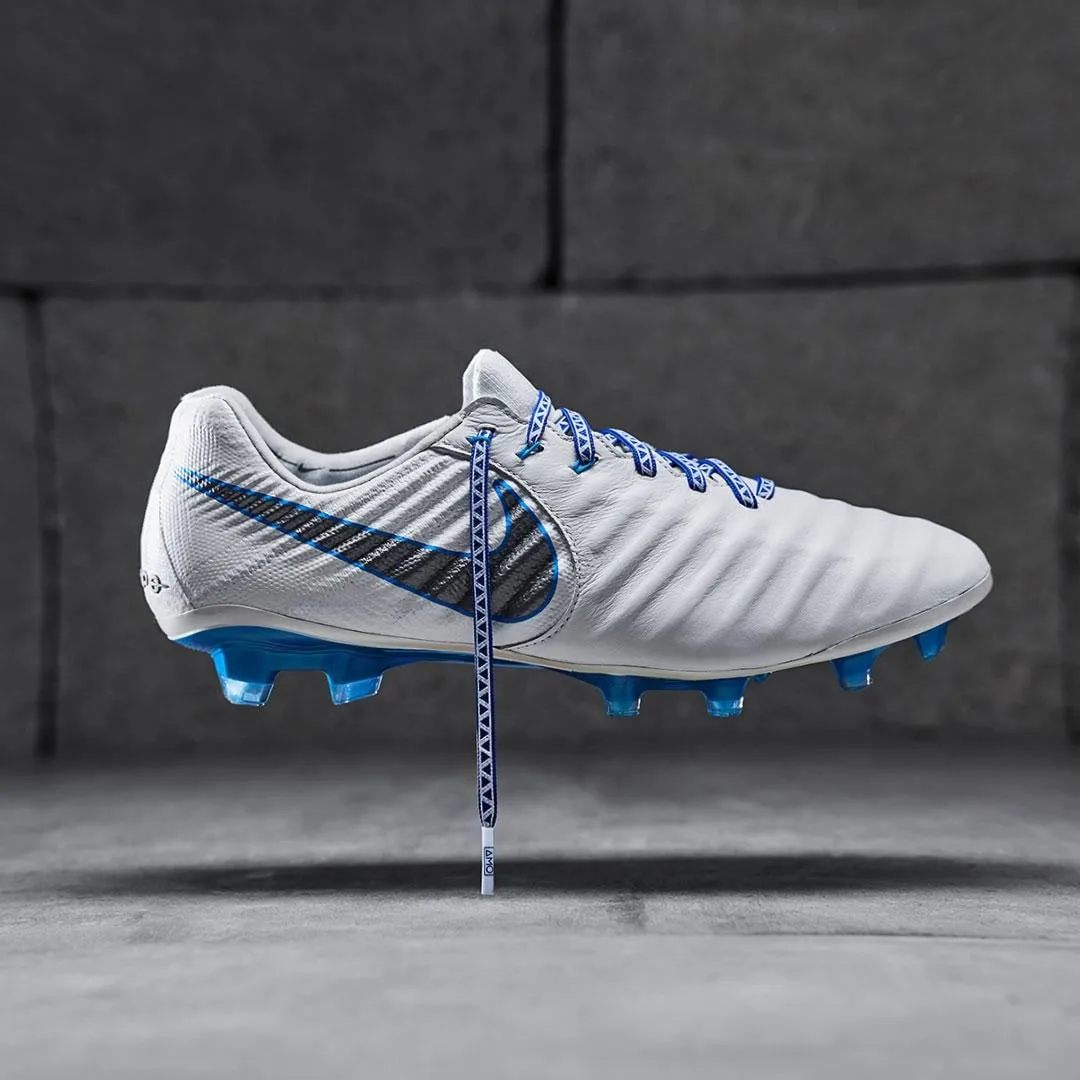 Final Thoughts
A cool looking accessory which does not deliver, performance-wise.
The Good
Cool design and visuals
Grippy surface
The Bad
Knot comes off easily due to wax coating
Rare use of lace area in-game
Pricey
Tough to apply on a one-piece upper