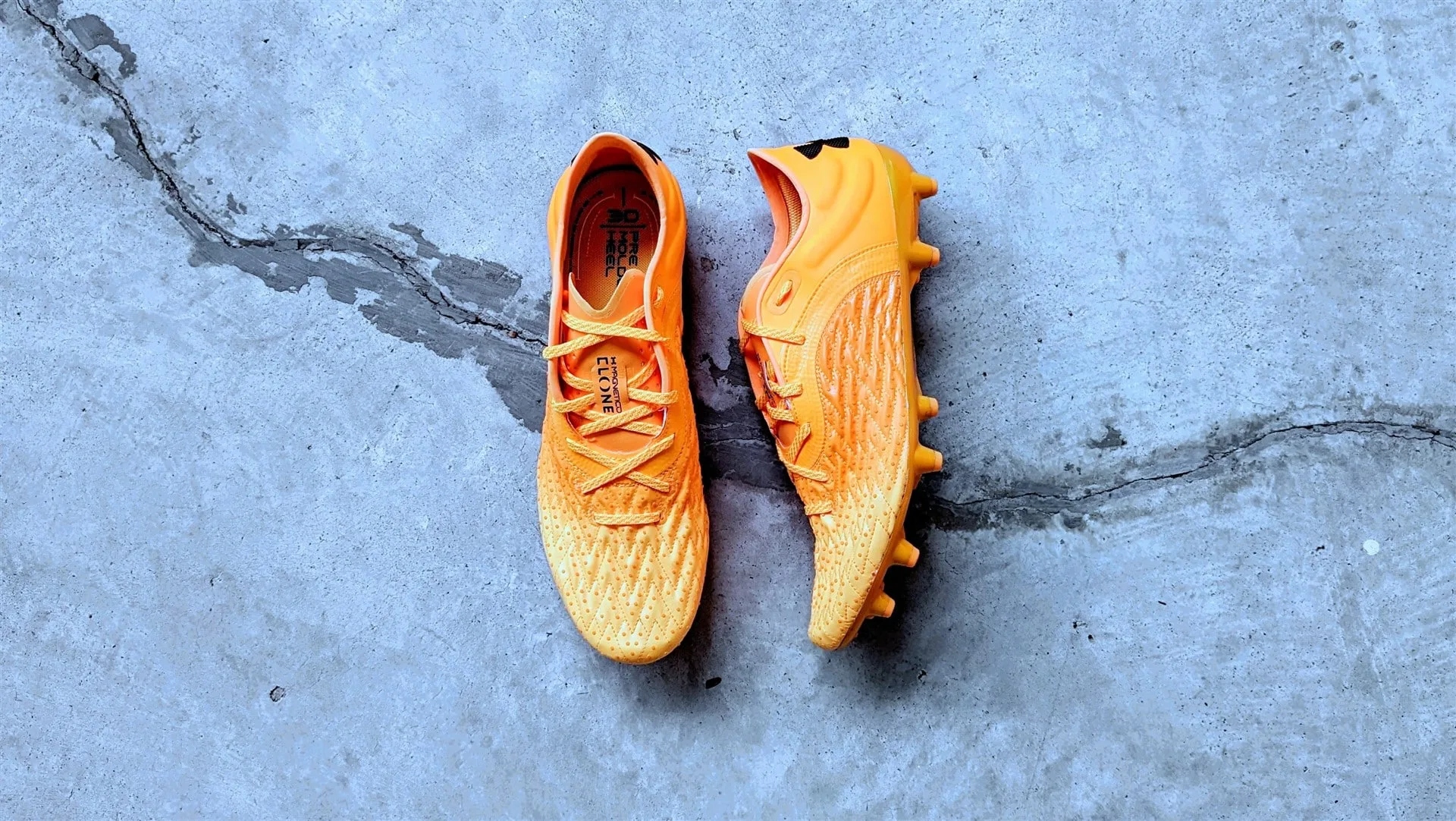 Check out the best prices below
A football boot built for comfort and fit.
Soccer is relatively new to Americans. They have a rich history of sports but haven't always been as active joining the rest of the world in the beautiful game. Their recent exports, however, have been a marked improvement with talents like Christian Pulisic, Weston McKennie and Gio Reyna making a splash in Europe.
We can even go as far to say that Ted Lasso is another such positive export of American soccer.
In many ways, Under Armour follows that very path – an American brand that is still trying to find its way into the wider world of football. Their football boots have been hit and miss but you've got to give it to them – they're always interesting.
The first Under Armour football boot I reviewed, the Under Armour Magnetico Pro, is a big favourite of mine. It looked garish and cheaply cobbled but its ultra thin synthetic upper is out of this world and feels good on feet.
The more refined successor, the Under Armour Clone Magnetico, was well built with an astoundingly comfortable and unique quilted upper but had some issues with fit.
When the good people of Under Armour re-connected with me 2 years later with a new generation of the Clone, I thought it stayed too true to its name – it looked alike with almost no upgrades.
Good thing there was more to the Under Armour Clone Magnetico Pro 2 than meets the eye.
Built for comfort and fit
The Magnetico line was always built for comfort and fit. The last generation Clone Magnetico had some great ideas, especially with that quilted upper and supremely soft and spongey insole, but it felt all wrong.
The boot was too long. I thought I was wearing Aladdin's shoes with its curved toebox and for some odd reason, I constantly had foot cramps in them.
The quilted Clone upper returns but the shape of the boot has been subtley modified. I went half a size down and the fit is just perfect width and length-wise. Part of what makes the fit work is the "3D molded heel" that just fits. It locks my heel in so well that you can hear the sound of the air suction as my feet and heel enter the boot.
Because the boot now wraps my foot so well from front to back, I can truly feel the quilted Clone upper's unique airy and soft sensation as it wraps so closely around my feet.
One change I was not a fan of, however, was the build quality around the heel and mouth. The previous generation was a one piece upper with a very premium knitted tongue. It looked very premium and was comparable to its contemporaries like Puma and adidas.
With the Under Armour Clone Magnetico Pro 2, it feels a bit more like a takedown model. The tongue is made from flimsy faux leather and the heel is covered in a textile based fabric that feels like it might not hold up well when it comes to wear and tear.
The formula is much improved overall, but I just wished the boot felt as premium as before.
Mastering touch and ball feel
Stepping onto the pitch, I immediately noticed a significant improvement over the last model – no more aches. The flex in the soleplate felt natural and after a few apprehensive sprints, I played my natural game without fear of discomfort.
I'm not sure what has changed but I was excited to finally experience the boot in the right fit, ache-free. And what an experience it was.
The soft Clone upper allows for a close touch on the ball while offering a slight airy padding when contacting the ball. I looked forward to every pass and touch on the ball, and it felt even better pinging lofted passing into space. For a moment, I thought I was peak Trent Alexander-Arnold when making contact with the ball.
Under Armour also included grip textured dots all over that upper but honestly, I was enjoying the padded sensation too much to notice if it added significant grip to my touch. In hindsight, the amounts of grip provided is negligible and I would have preferred the upper to have been totally smooth to further emphasize the lovely Clone upper.
Alas, no BOOTHYPE review is complete without a comment on the FG soleplate. It's a pretty standard affair with studs that are pretty short for FG, which meant I played on artificial ground without any problems.
Under Armour Clone Magnetico Pro 2 – A superb football boot
I really like the Under Armour Clone Magnetico Pro 2. Under Armour fixed all the issues from its first model and now, we've got a legitimately excellent boot in our hands. It's so good that I feel it deserves a nomination for our BOOTHYPE Boot of the Year awards (in December).
Comfort and fit-wise, it's up there with its contemporaries like the Mizunos, the Nike Tiempo Legend 9 and Puma Future Z. And if you love geeking out on football boots like we do here, then you have to try the Under Armour Clone Magnetico Pro 2 for the quilted Clone upper alone. It's just so comfortable and unique.
It's one and only issue isn't down to performance, but style. The boot is priced similarly to its competitors, S$329 on the UA website. For that price, it needs that tongue and heel area to look more premium. That tongue is too flimsy and that heel just feels like a takedown model.
But if it's just performance you want, look no further than the Under Armour Clone Magnetico Pro 2. The Americans are getting better at soccer, and we're all the better for it.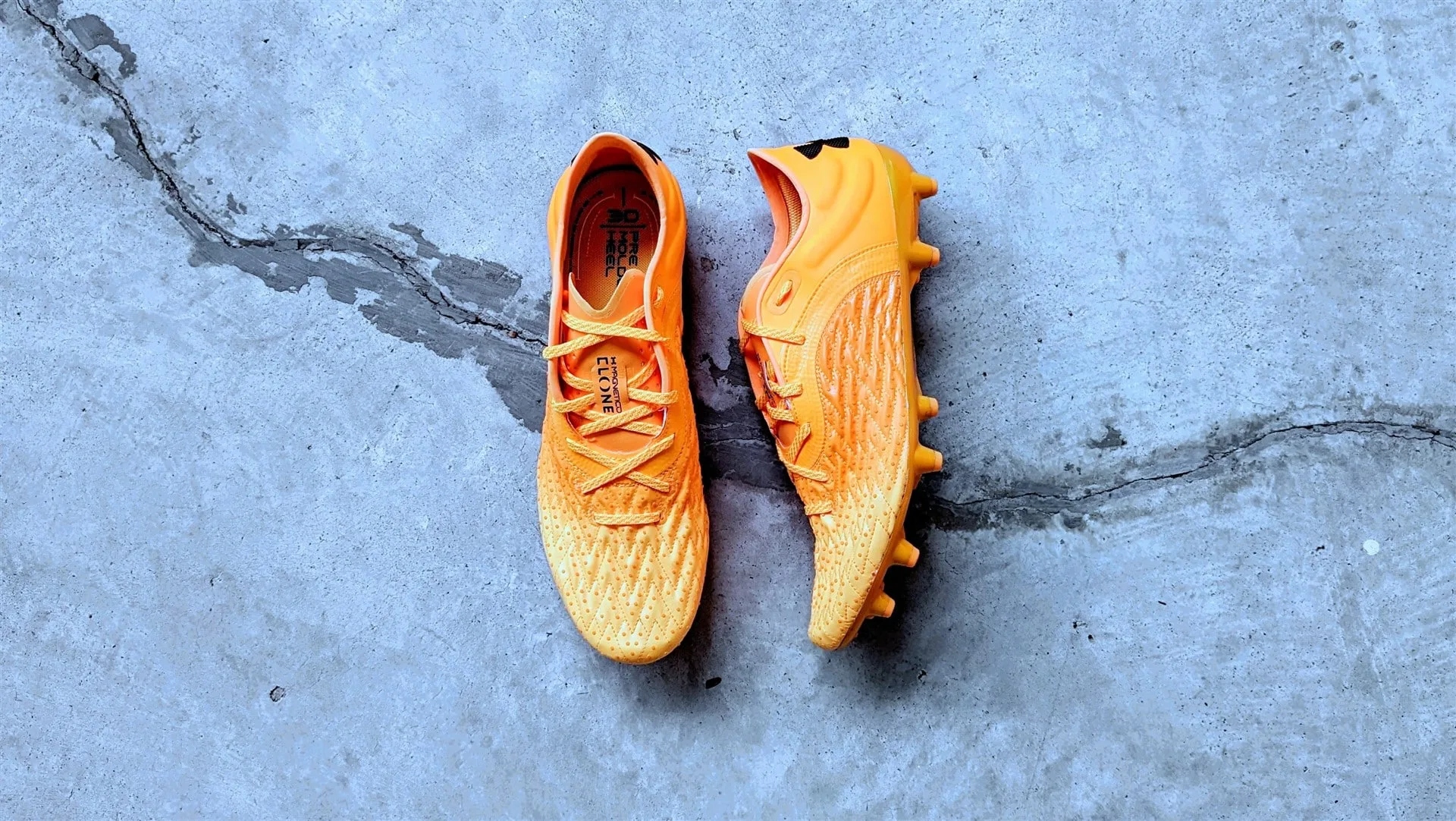 Who is this for?
Players who love a soft padded boot who wants to try something new.
The Good
Great comfort and fit
Soft touch on the ball
Unique upper material
FG/AG friendly
The Bad
Tongue and heel feels cheap
Check out the best prices below