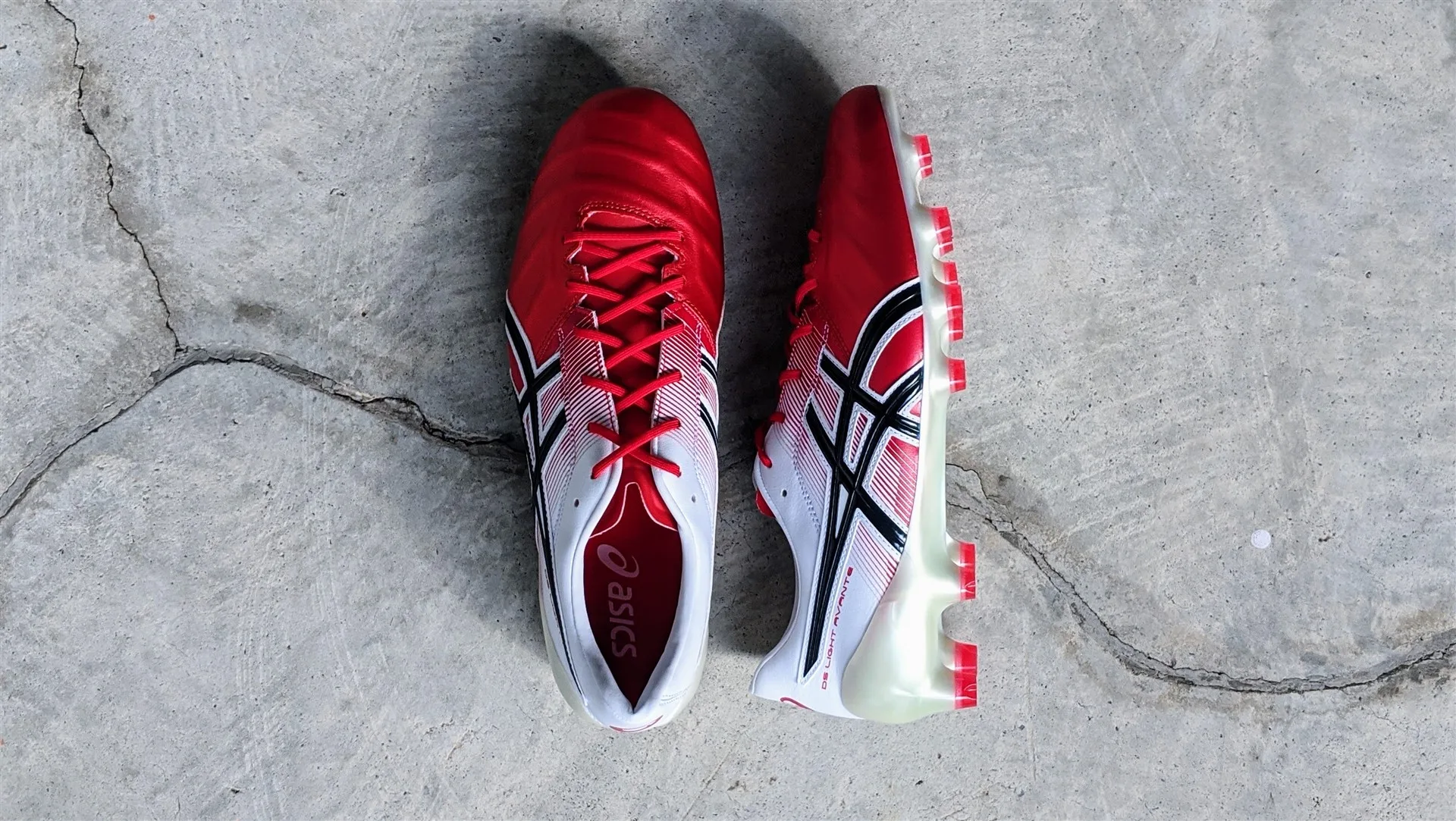 Buy the ASICS DS Light Avante
A no-frills speed boot for (almost) everyone.
It's no secret that for all the bluster and hype that brands make at every new release, the category that truly dominates the hype is the speed boot category. And for good reason – "speed" sounds awfully sexy and unleashes a visceral desire in everyone. Speed is closely related to attackers in modern football and who doesn't want to be the star of the show?
But unlike professionals who get their boots customised to their feet, us plebians have to endure some painful break-in periods, which we experienced in the Nike Mercurial Vapor 13.
Which brings us to the ASICS DS Light Avante – a speed boot that was built for the common player, with comfort in mind.
The King of Fit – ASICS DS Light Avante
The ASICS DS Light Avante occupies an interesting position within the ASICS line-up. It's the middle child to big brother DS Light 3 and masshi (that's youngest child in Japanese) DS Light X-Fly 4, sharing elements from both boots.
The ASICS DS Light Avante is what you'd get if both boots had a lovechild, with the foam cage leather upper from the DS Light 3, combining with the lightweight nylon resin soleplate from the X-Fly 4 to produce this very speed boot that was made for the grind of your regular weekly training sessions.
ASICS markets the DS Light Avante as the "King of Fit", which is an interesting calling card for a speed boot. However, it does live up to the reputation with an accommodating fit. It has a wide forefoot and an average width midfoot.
Personally, I went down half a size for an inch perfect fit which meant I needed some break-in time to get the leather to comfortably stretch to the width of my feet. I'd recommend going true to size for most people and half size down if you have a narrow foot or you like your boots very snug.
On feet performance
Thanks to the 3mm thick low rebound foam cage within the upper, the DS Light Avante occupies that Goldilocks sweet spot of being neither too barefoot, nor too padded. The touch on the ball is crisp and provides enough feedback when dribbling. However, due to the difference in material between the forefoot and the midfoot, I did feel some dissonance when controlling the ball with both areas. It wasn't a huge issue, but it's an area where I prefer more consistency.
Hammering shots at goal and striking those longer cross field passes are exactly what you'd expect. Crisp, with some sting on the ball when hitting them harder. The lack of stitching means you get a slightly cleaner striking zone when hitting those top spin shots.
Interestingly, ASICS did away with a full "wave-fit" zig-zag system, opting for it only in the forefoot area. It doesn't affect the boot's lockdown, which is still very solid for a speed boot, thanks to the external heel counter and slight padding in the heel area. I would have preferred the heel padding to be more aggressive for even better lockdown though.
Off the ball
The DS Light Avante has a quintessential Japanese speed boot soleplate – conical studs, 4 on the outside, 3 on the inside and a reinforced midfoot. It works really well on most surfaces, hard ground, non-muddy firm grounds and also gets the BOOTHYPE stamp of approval for artificial ground. Its weakness of course, is the lack of outright aggression for straight line sprints, which is to be expected from the lack of bladed studs.
What ASICS has done really well to differentiate their boots is to integrate their running technology, making all their boots very comfortable to run in. While it sounded gimmicky, the fuzegel in the ASICS Ultrezza AI gave the boot a very smooth and comfortable ride, especially when combined with the SpEVA insole.
No gel appears in the Avante, but the SpEVA insole gives a nice responsive ride to the entire shoe. It's not mushy but adds a tinge of bounce when applying pressure on it and pushing off. ASICS running shoes tend to have a nice "rocker" feel to it and you definitely feel it in the Avante, gently guiding you forward to move continuously.
The ASICS DS Light Avante – Prioritising comfort over form
The speed boot category is an insanely difficult one to break in due to the major efforts brands take to innovate and lead this segment. Because of this, speed boots are often sexy flagship models with bright colourways, state-of-the-art materials or big player endorsements attached to them.
The ASICS DS Light Avante, unfortunately, has none of those things. It's a very all-rounded boot, offering a good mix of barefoot touch, lightweight comfort, good lockdown.
ASICS have made the least sexy part of a boot their priority – comfort. That's absolutely not a negative. In an industry where hype has become the main selling point, it's refreshing to see brands still put comfort at the forefront. The DS Light Avante is all about a lightweight, smooth comfortable ride.
Interestingly, my friend who plays both rugby (contact and touch) and football had a go in these boots and was an instant convert. Again, the DS Light Avante's (lack of) weight as well as its comfort, was a huge factor for him. What sealed the deal was how well it performed on harder grounds that were riddled with potholes, as those were the type of grounds that he regularly played on for Rugby.
If you're someone who alternates between sports, or even focuses on a sport that involves more running on a pitch, this might just be the boot for you.
Special thanks to the good people of Tokyo Football for sponsoring a set for us. If you're in the market for some obscure Japanese football boots, look no further than Tokyo Football.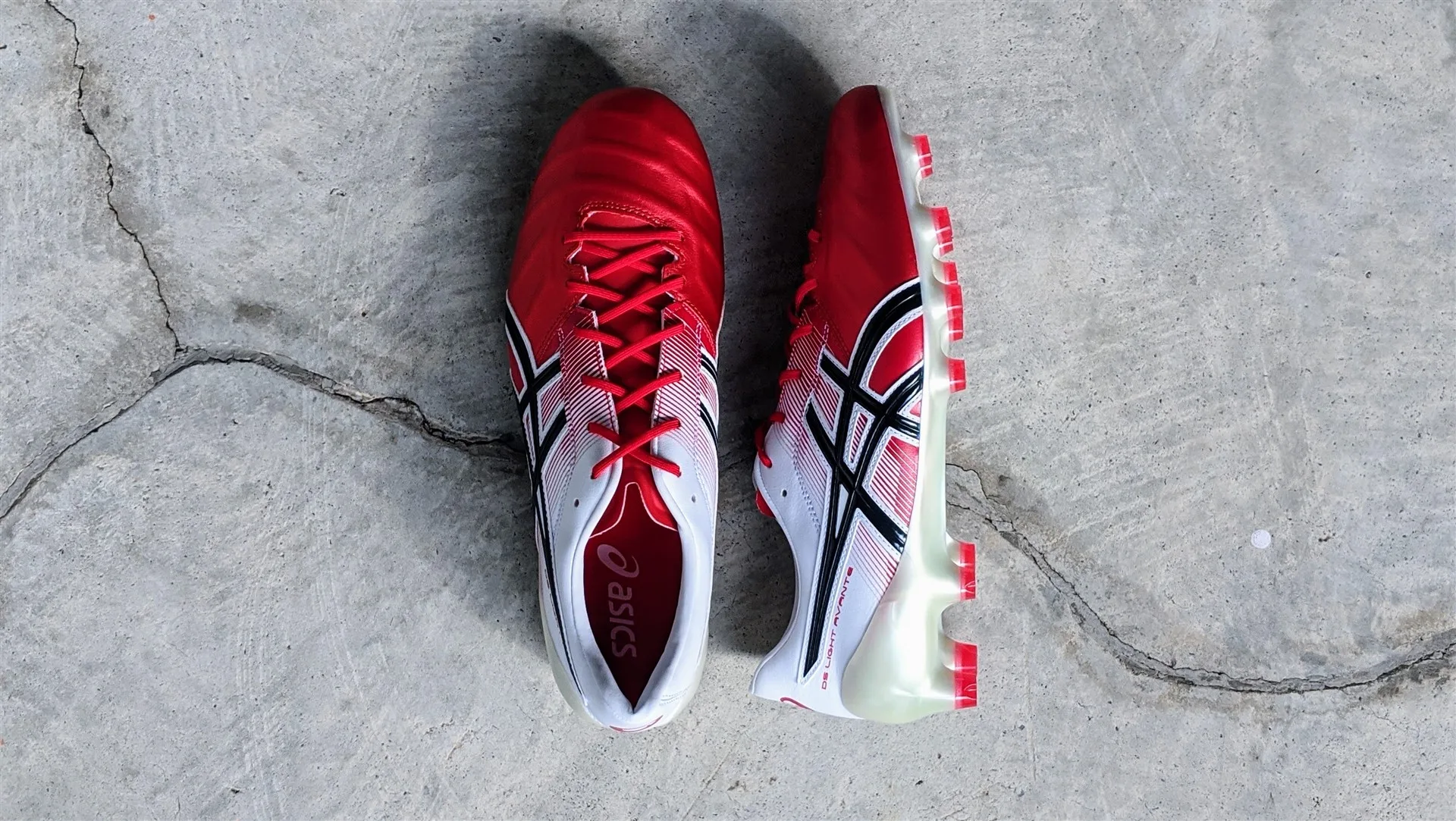 Review: ASICS DS Light Avante
Final Thoughts
The ASICS DS Light Avante is a solid, no-frills speed boot that is perfect for athletes who play multiple sports on HG and AG fields.
The Good
Lightweight
Good lockdown
Crisp touch
Comfortable ride
The Bad
Traction isn't aggressive
Midfoot feels different from forefoot
Buy the ASICS DS Light Avante