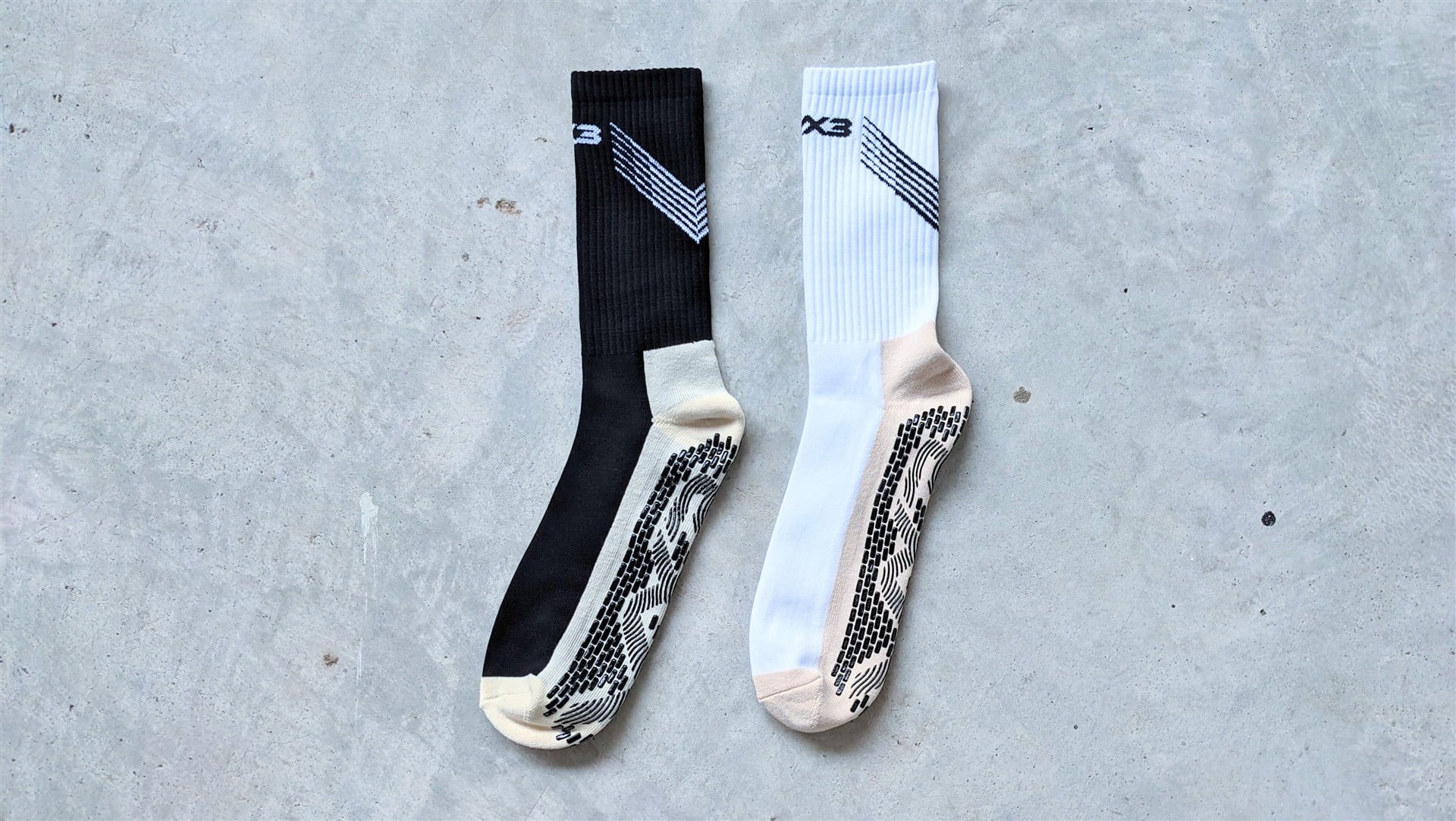 Check out the best prices below
But grip socks need innovating.
Grip socks have almost been an essential in every football player's match day kit bag. The big boom was started by the grand daddy of grip socks, Trusox, and every other brand has been looking to get a slice of that pie.
But it's been several years since we first got treated to this technology and it's hardly new any more.
We've been approached by many a sock brand to review their grip socks but they all seemed so similar. Enter VX3 who looked to provide something different with their design. Or so we thought.
What is the VX3 grip sock?
VX3 is a UK-based sports brand who produces sportswear, and have dabbled in rugby gear.
Upon closed inspection, the VX3 socks has hardly deviated from the script of what most grip socks look and feel like.
Its main sock material features soft and stretchy cotton with a horizontal grain along the sleeve resembling a traditional tennis sock. The grip element comes in the shape of silicone pads on the sole. VX3 is no different though I have to give them props for the wavey, semi-tribal design that appears on the sleeve and the grip zone.
The VX3 grip socks perform as they should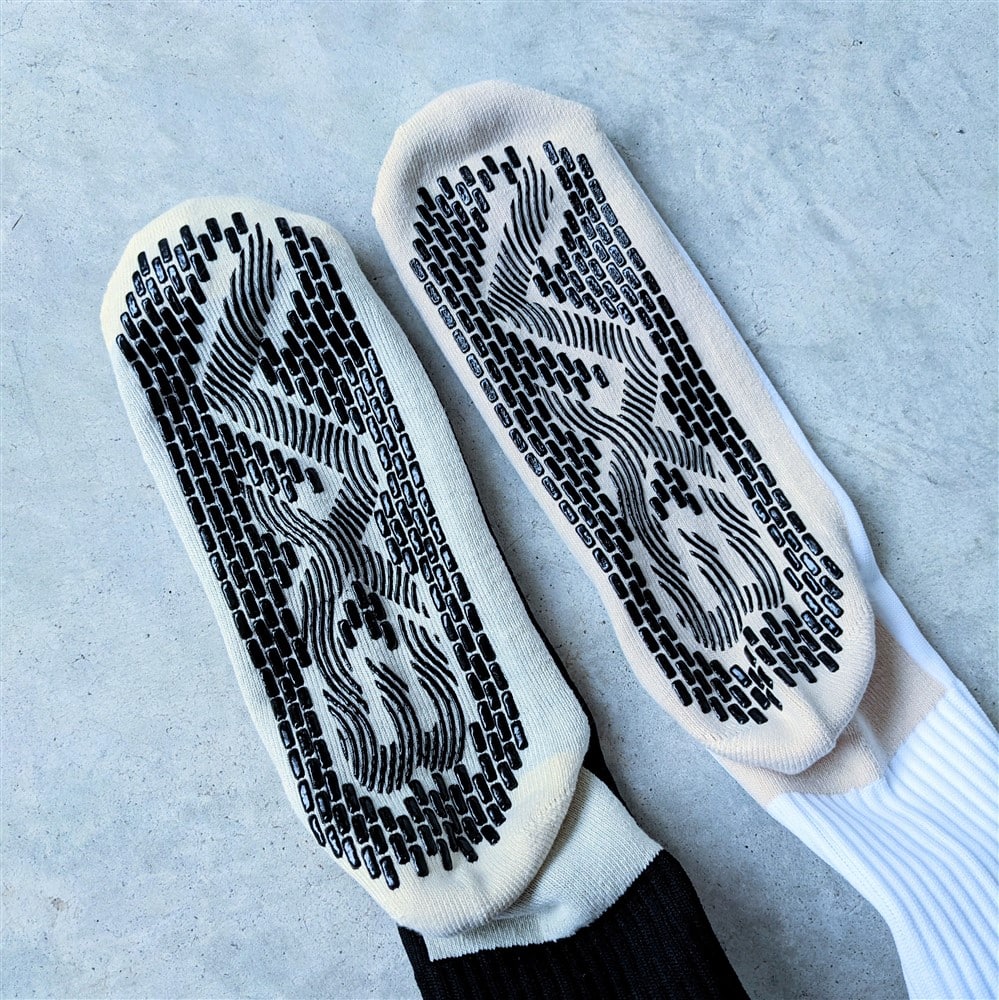 On feet, they do feel plush and comfortable and on the pitch, they do its job to keep your feet stable when making hard, lateral movements.
The VX3 is a good sock but feels and perform like every other grip sock built this way of which I've worn in the last few years. Like most socks like these, a blind spot is the grip required withing the sock, with the layer of the sock touching the base of your feet.
The grip zones currently do a good job in ensuring the sock doesn't slide against the boot's insole but they seem to forget about ensuring that your feet doesn't slide within the sock. Some simple grip pads within the sock will go a long way.
Performance-level socks need innovating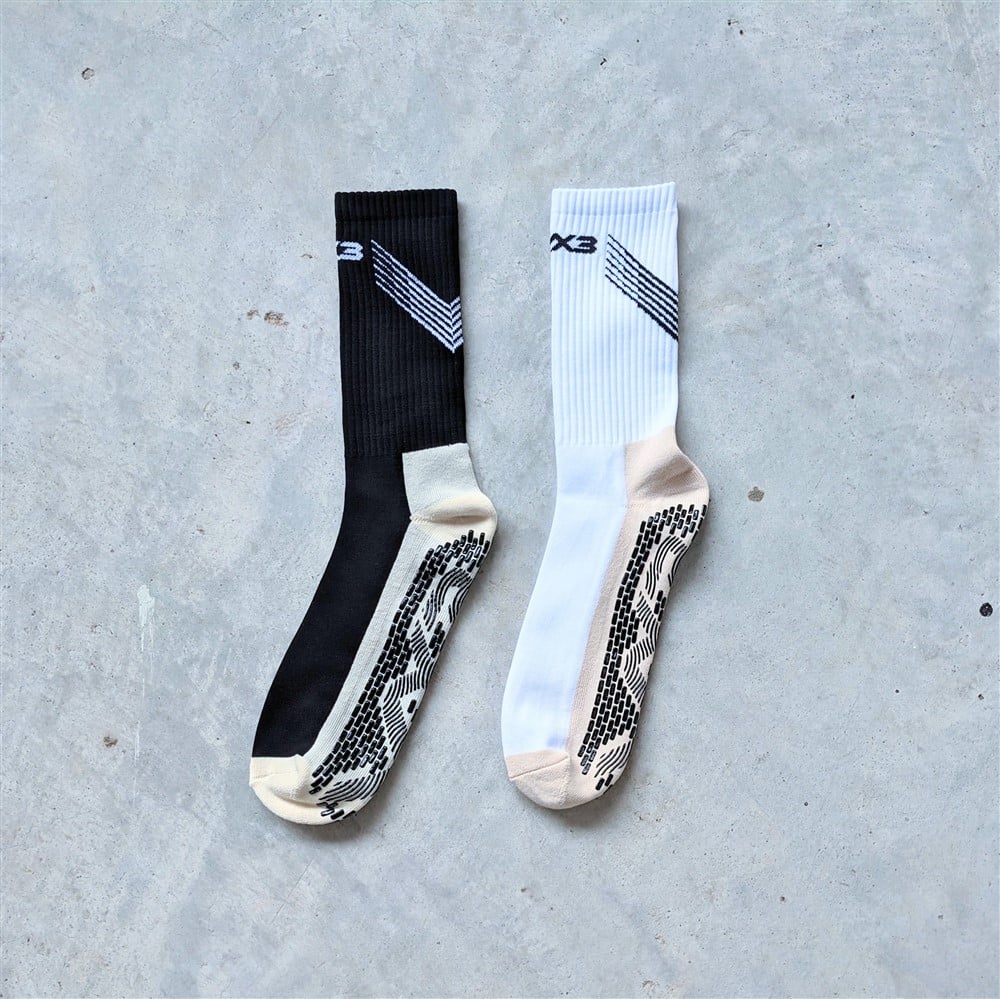 Perhaps I've had grip sock fatigue with so many looking and feeling the same over the last few years. I do wear them once in a while but I pine for something different. These days, I'm not as fussed with grip socks as this can be mitigated with getting a boot with the right fit. Many of us at BOOTHYPE go half a size down to get a nice, snug fit in our football boots.
What I really want to see are socks that provide next level comfort and compression that makes you feel locked in and activated.
There has only been one such model that has achieved this, and it's the Nike Grip socks. It's quite ironically named because it doesn't provide as much grip as its name entails, but my god does that material feel premium and compressive. They have since sadly discontinued this product and no one has come to replicating Nike's proprietary material.
Returning back to the VX3 sock, there isn't anything wrong or poor with it. It's pretty good and does its job as advertised on their website. But it's the same sock I've worn over the years, with the only difference being the logo printed on the sleeve.
If you're looking for your first pair of grip socks, you won't go wrong with VX3. But for a seasoned campaigner like me, I dream of the day that we move towards a new innovation.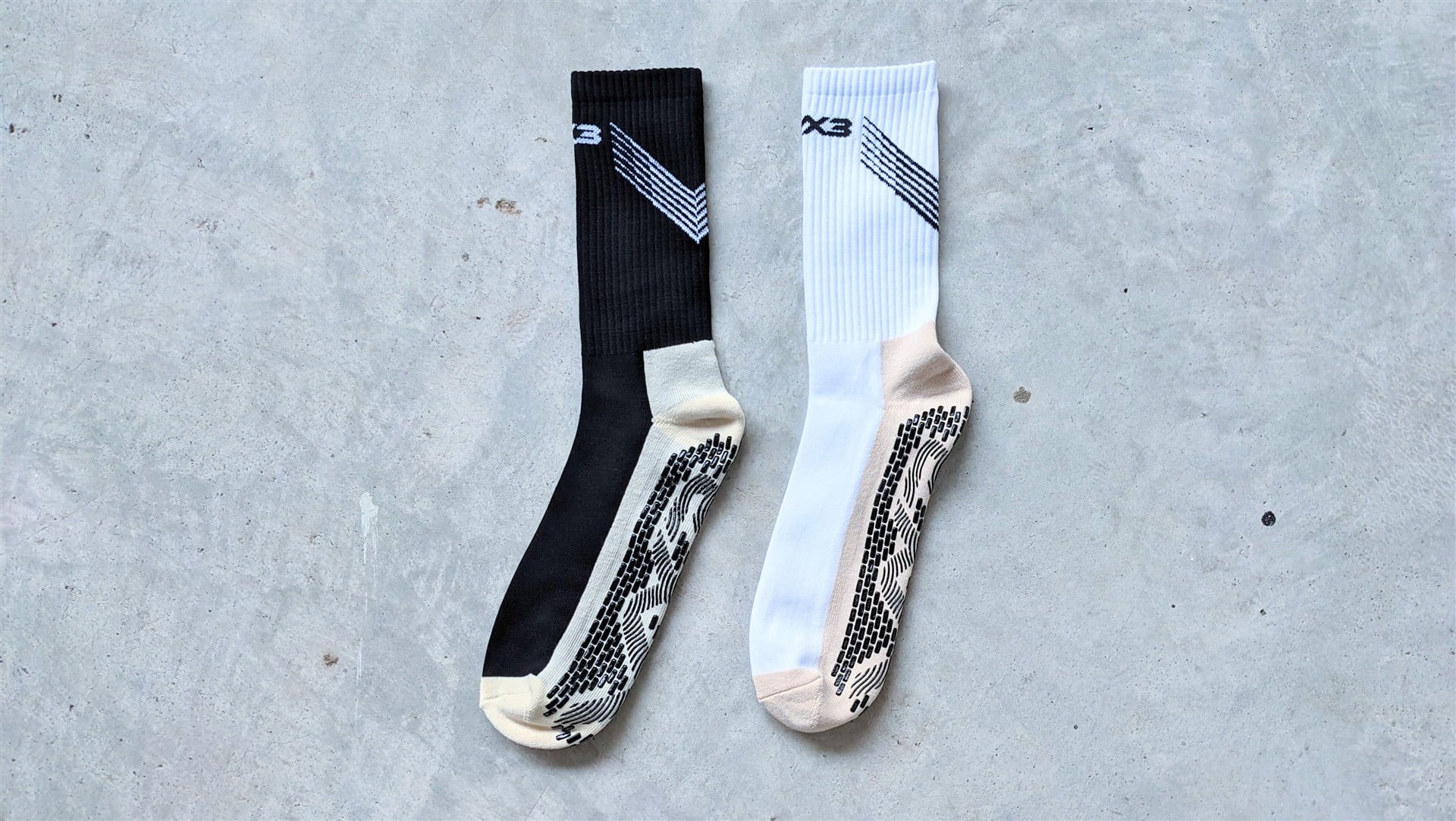 Who is this for?
Anyone looking to get a solid pair of grip socks.
The Good
Adds grip to your sock
Comfy cotton material
The Bad
Nothing new with innovation
Check out the best prices below