Puma is bringing the heat again with their official match ball for the LaLiga with the Puma Adrenalina – the hi-vis variant of the regular Puma Accelerate.
We reviewed last season's Puma Accelerate and we were pleasantly surprised by how well it performed. It balanced soft padding and a wide sweet spot which made for excellent touch and strike.
The Puma Adrenalina looks explosive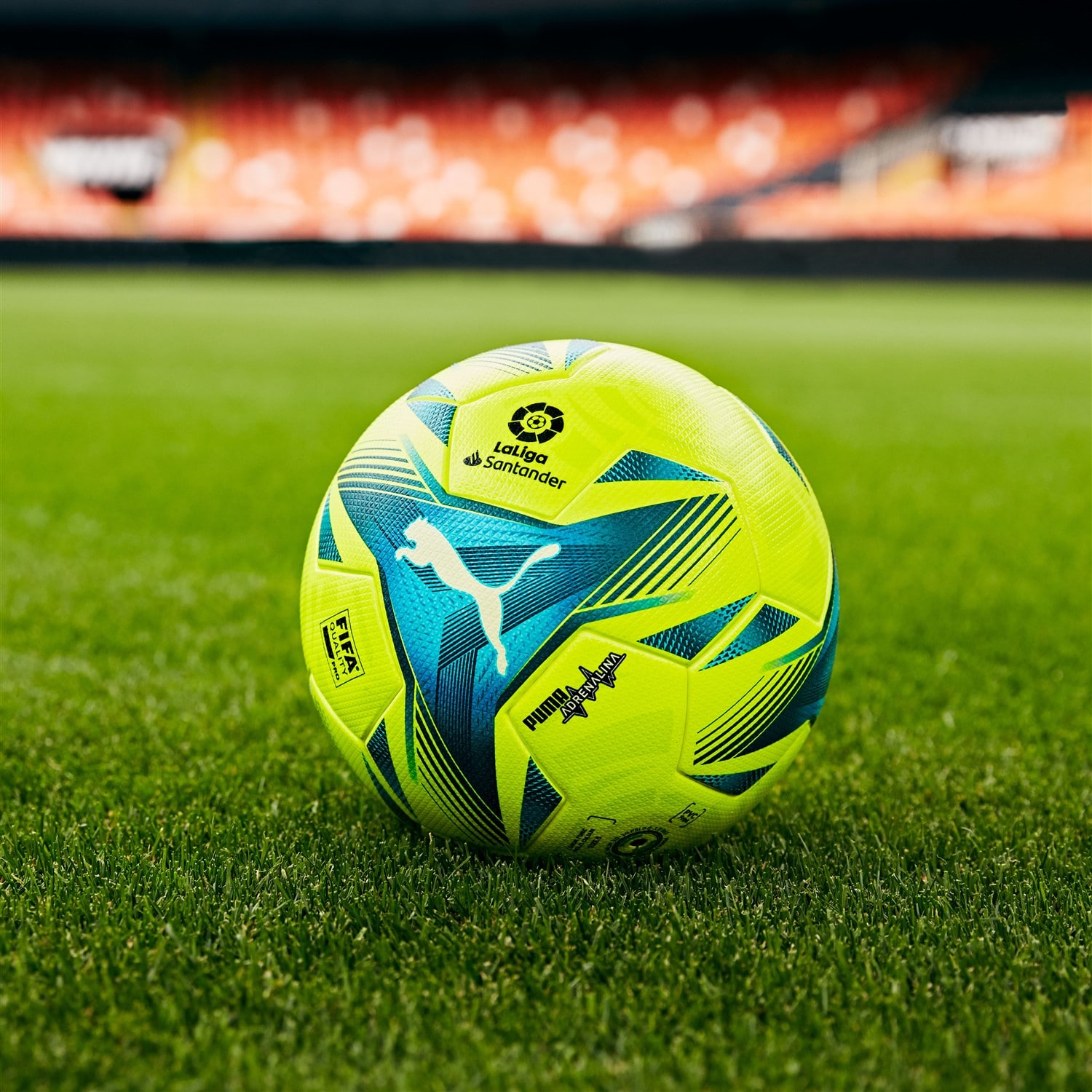 This year's rendition improves significantly on the aesthetics department with a much sharper graphic that looks every bit the modern football. Specific to the hi-vis Puma Adrenalina, the "Lemon Tonic and Dark Yellow" base (neon green to mere mortals like us) and the blue panels add a bit of vibrancy and visibility on the pitch.
This is high visibility variation is pretty common in modern European leagues these days, to ensure that the players and audiences can view the ball during winter seasons. Even if Spain never snows as hard as Northern Europe, we're sure this ball sticks outs when playing them in any environment.
Play like Suarez? We can only hope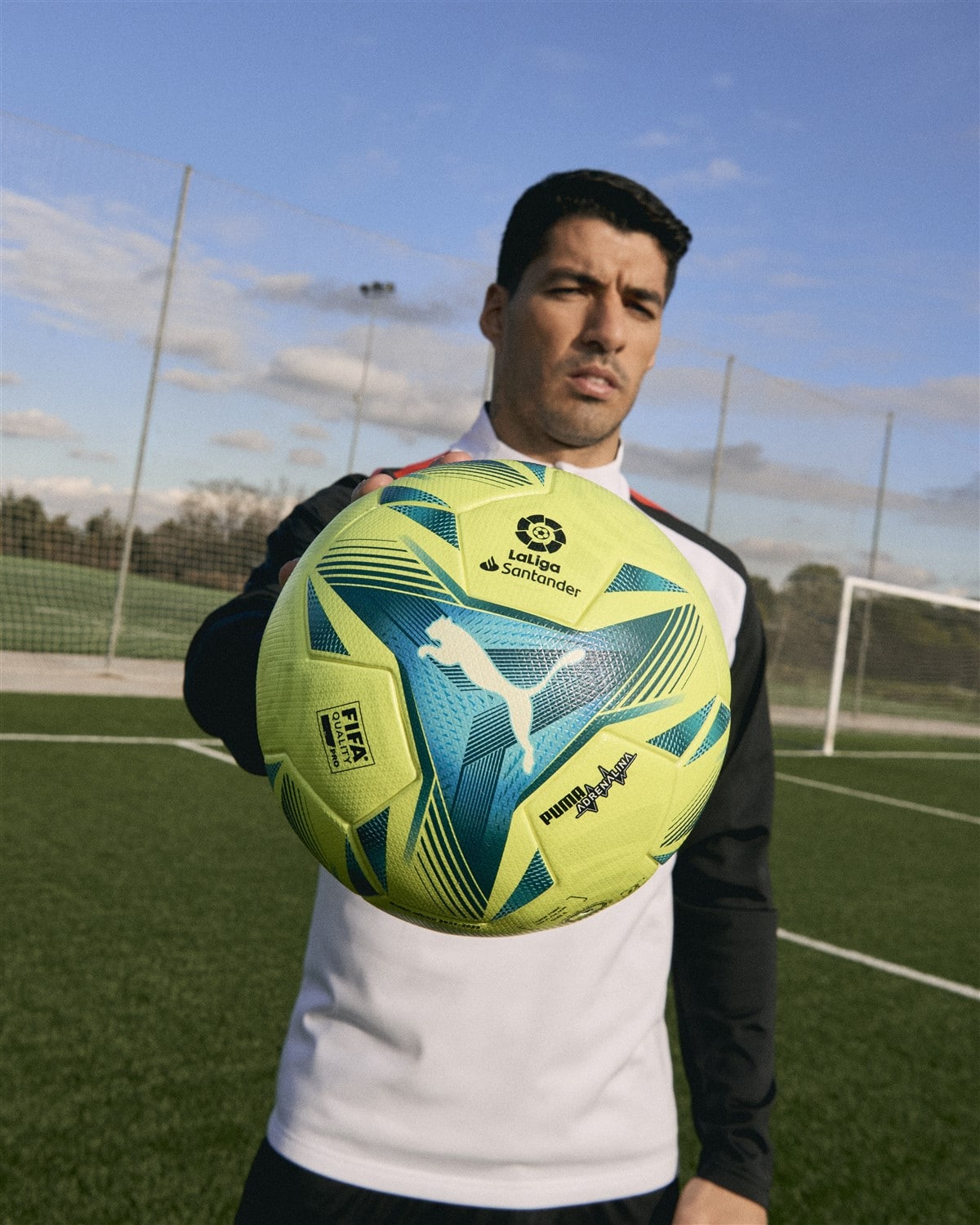 Performance-wise, we're still in the midst of reviewing the Puma Adrenalina. While we're nowhere nearly as talented as Griezmann and Varane, the ball has so far carried the similar high performances its predecessor had.
The Puma Adrenalina (and the Accelerate) builds on the 8 panel design to maintain a larger sweet spot no matter where you strike.
Unlike some match balls, the Puma Adrenalina flies fast despite all that generous padding, which makes this a really popular ball amongst my training mates. We have felt as comfortable dribbling like Luis Suarez as we are playing it out from the back like Raphael Varane.
We're really excited for a new season of LaLiga and for the Puma Accelerate and Adrenalina to take centre stage through the derbies and El Clasicos. Vamos!
Editor's note: Full review to be ready by the end of July. Stay tuned!