Get the right footwear for artificial turf pitches.
Updated as of 2 August 2023
Artificial turf pitches present a unique playing surface that requires specific footwear for optimal comfort and performance. Unlike natural grass fields, these pitches are often quite shallow and consist of a concrete base with a rubber layer, topped with plastic grass.
Wearing traditional firm ground (FG) studs on artificial turf can cause excessive stud pressure and, to a certain extent, an injury risk as the studs may become lodged in the rubber layer while you change direction.
When it comes to turf boots, the primary focus is on the shortened studs that provide sufficient traction on the shallow surface.
While most turf boots offer similar stud configurations, our selection below feature extra features that could enhance your experience on the turf.
adidas Predator Accuracy .1 TF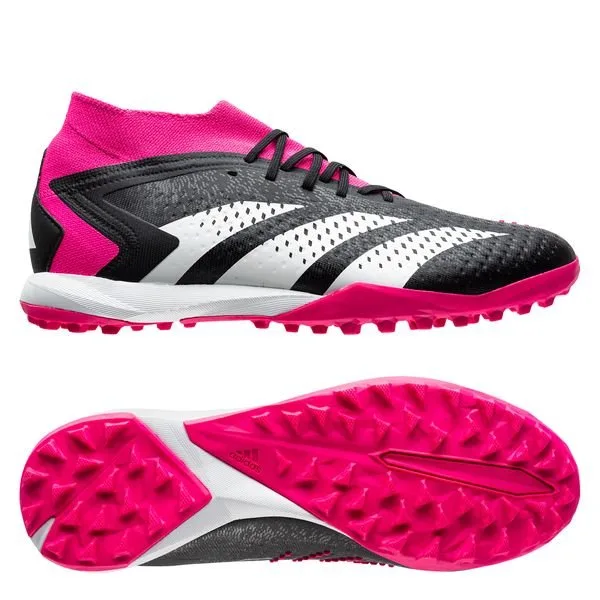 GRIP MONSTER
adidas Predator Accuracy .1 TF
Multiple stores
Grip all over the upper to help with your touch and add ballspin.
The adidas Predator Accuracy .1 in its turf variant is a top-grade offering that matches the quality and features of its elite FG counterpart.
The unique synthetic leather provides lightweight comfort while the rubbery grip elements provides players with that extra level of precision and finesse to every touch on the ball.
Complementing the exceptional upper is a rubber outsole that delivers reliable traction and grip on turf surfaces. Whether making quick turns, explosive sprints, or precise strikes, the Predator Accuracy.1 TF offers the stability and control needed to dominate the game.
Nike Tiempo Legend 9 Pro TF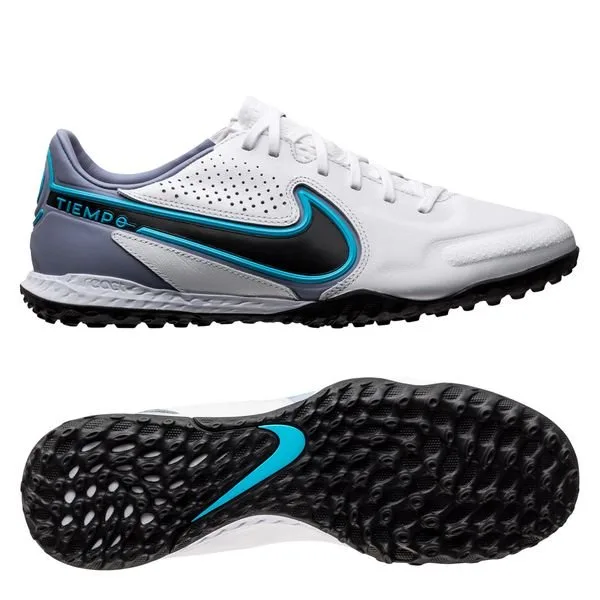 React Tech
Nike Legend 9 Pro React TF
Multiple stores
Nike React cushions every step
The decision to incorporate React technology into selected artificial turf shoes has been a brilliant move by Nike, and the Nike Tiempo 9 Pro React stands out as one of the best models currently featuring this innovation.
React foam technology soft cushioning and a slight bouncy sensation and is a common material in Nike's running shoes.
For players who loved this in their running shoes, the Nike Tiempo 9 Pro React offers the same sensation albeit not as pronounced as it is on their running counterparts.
The integration of the Nike React foam into the sole ensures that players can enjoy extended sessions on the pitch with less discomfort, aches, or cramps.
Nike Mercurial Vapor 15 Pro TF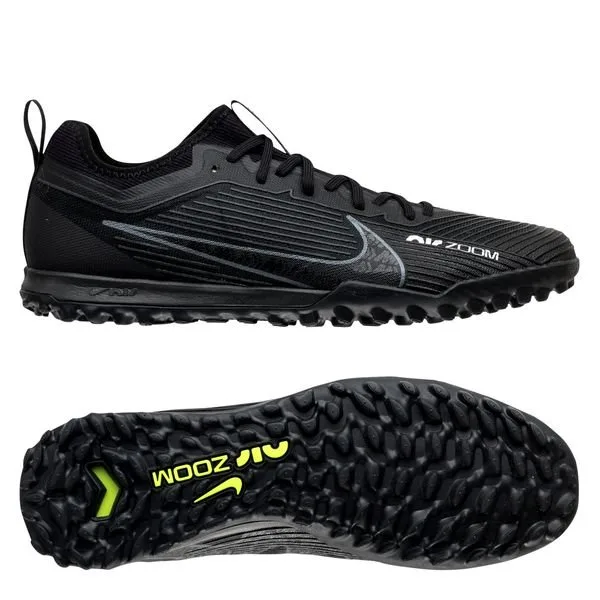 AIR ZOOM RESPONSE
Nike Mercurial Vapor 15 Pro TF
Multiple stores
Lightweight with plush cushioning and sleek looks
The Nike Mercurial Air Zoom TF includes Nike's Air Zoom unit, providing exceptional cushioned comfort and a springy underfoot feel. It absorbs impact and adds to the overall responsiveness of the boot, providing a springy sensation when you sprint or push off to a new direction.
This turf model features slightly padded mesh upper which is not only comfortable but still provides a close and natural touch like a Mercurial Vapor would.
Puma Future Match TT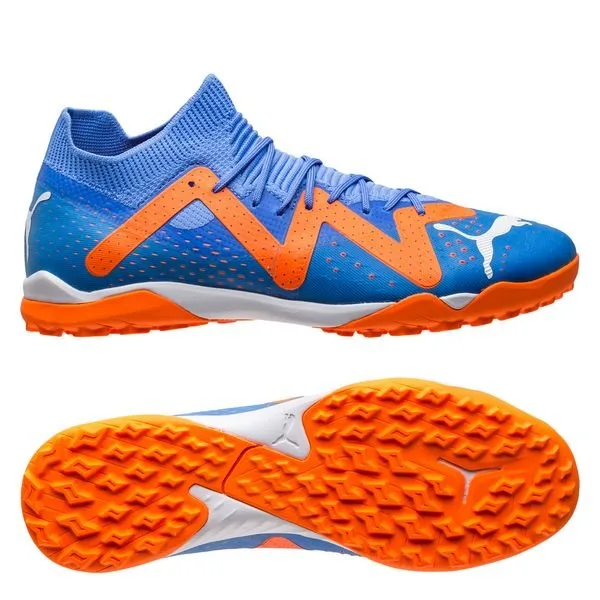 Lockdown on turf
Puma Future Match TT
Multiple stores
Security and lockdown across the midfoot.
The Puma Future Match TT was built with lockdown and perfect fit in mind.
The turf model carries similar compression adaptive fit technology to its top-grade counterparts, offering a secure and comfortable experience on artificial turf.
The knitted textile upper is truly remarkable, hugging your foot snugly, while the 3D grip textures add an extra level of friction upon contact.
Expect these to provide a lot of security as you twist and turn during your game of 5-a-side on artificial turf.
Adidas Copa Gloro TF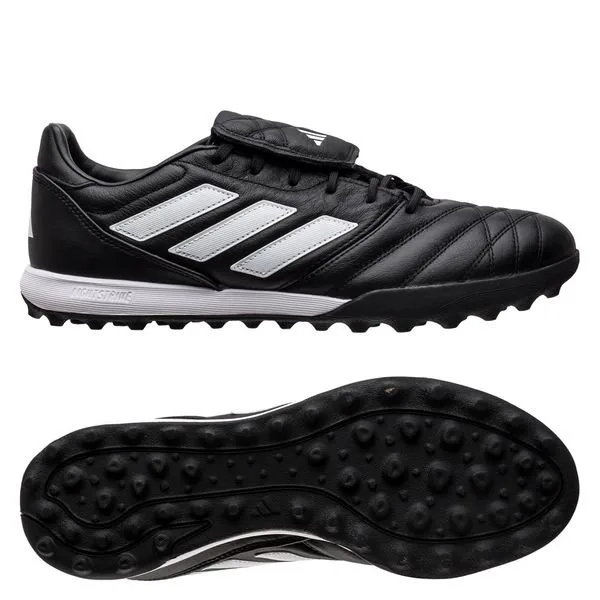 OLD SCHOOL DURABILITY
adidas Copa Gloro TF
Multiple stores
You can never go wrong with the classics
The adidas Copa Gloro TF is a boot that is designed for those who love the classics, starting with its fold-over tongue that provides a clean striking surface as well as doing a great job with keeping shoelaces from coming undone.
Its high-quality suede leather upper delivers a touch of elegance as it molds seamlessly to your foot and provides cushioning with every touch, while the EVA-foam lined sole ensures comfort throughout the entire 90 minutes.