Get the right footwear for modern 5-aside pitches.
Artificial turf pitches are sprouting up in footballing communities all over the world. They're starting to be a very popular option as they're much easier to set up and require less efforts maintaining than natural grass especially as they're impervious to weather conditions.
Artificial turf pitches are built different from their natural counterparts and do require a different type of footwear for you to play comfortably on it. Artificial turf is often quite shallow with a concrete base and a rubber layer in between the base and the plastic grass. Wearing traditional firm ground (FG) studs on artificial turf would cause a lot of stud pressure and on some level it would be pretty dangerous as each stud could get lodged into the rubber layer.
For shallow artificial surfaces, you'd need a sole that is flatter with minimal grip to help you move around without slipping or causing injury. Here are the best football boots for artificial turf.
For more on the differences between all the soleplates, you can read about them here.
adidas X Speedflow .1 TF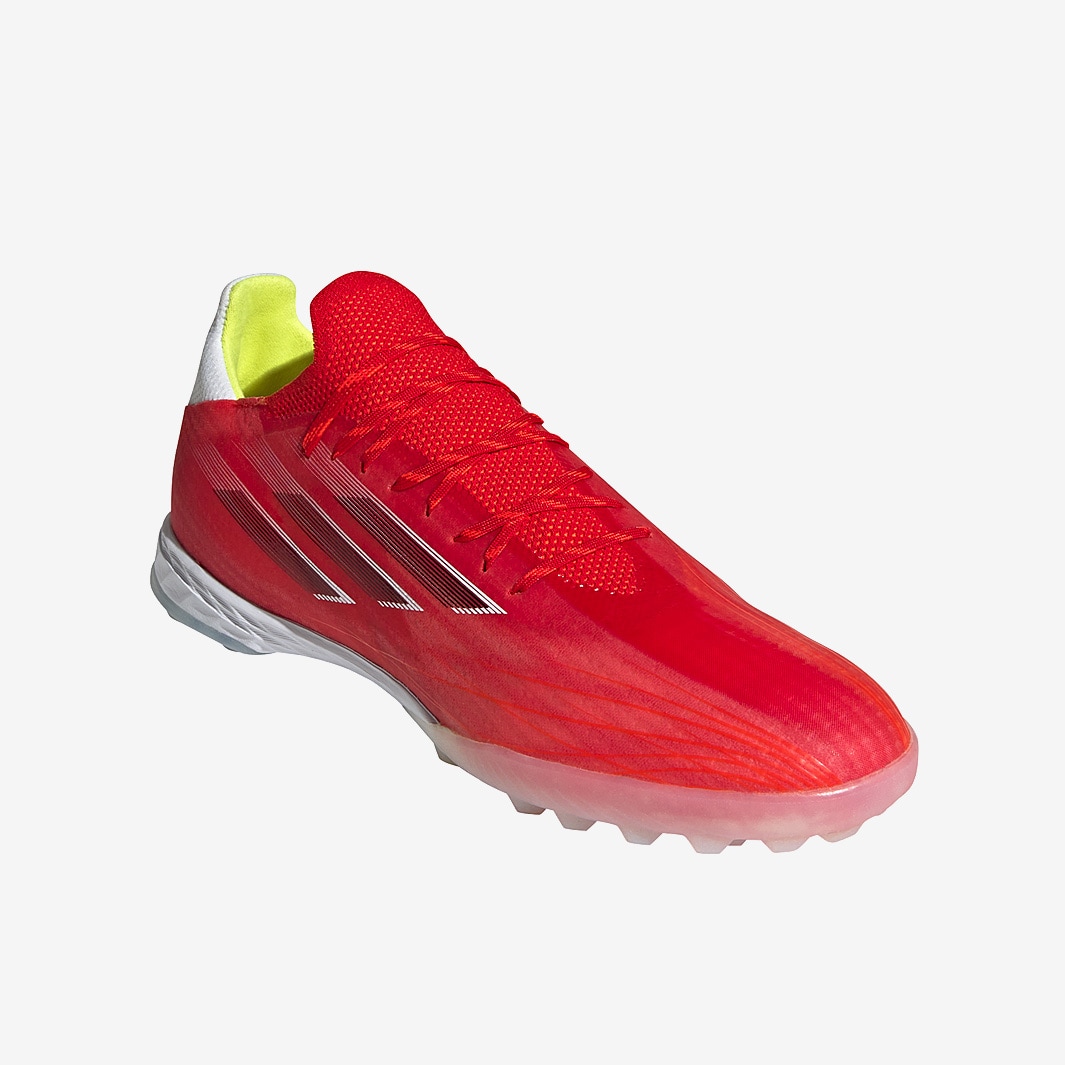 Speed Merchant
adidas X Speedflow.1
Prodirect Soccer
The People's Speed Boot returns
With demand for artificial turf shoes being relatively small, brands don't usually develop turf variations of their top, premium models. Often, you're left buying the takedowns if you're buying a turf shoe. However, with the adidas X Speedflow .1, adidas has got you covered with a turf shoe that is very close to the firm ground model.
It is slightly more padded though you still get ultra light and thin Fluroskin upper for a close touch on the ball. You may not get the carbon fiber plate from the FG version but instead, the X Speedflow .1 TF has a sole friendly rubber outsole and cushioning to keep each stride comfortable. Despite being a .1 model, this is still cheaper than the FG version by a good 45%.
If you're looking for a premium model and/or a speed boot for turf, look no further than the adidas X Speedflow.1 TF.
adidas Predator Freak + TF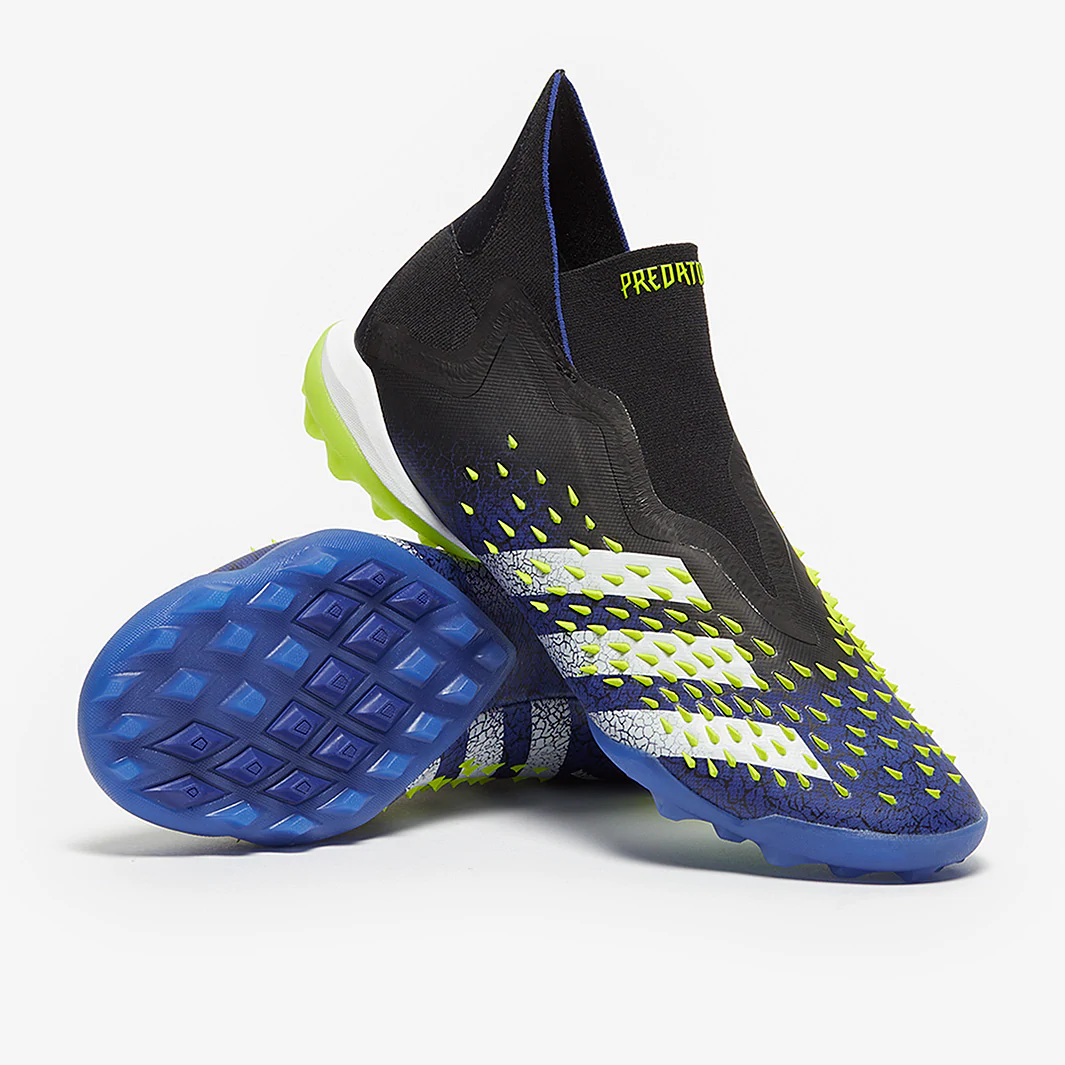 Grip monster
adidas Predator Freak + TF
Multiple stores
Grip all over the upper to help with your touch and add ballspin.
More than other brands, adidas has shown a big love for turf as they seem to have most of their top range models for turf players. It doesn't get more premium than their laceless + variant and with the adidas Predator Freak + TF, you get the same model worn by some of their sponsored players like Paul Pogba and Miralem Pjanic.
The premium treatment is seen in the provocative and very grippy Demonskin spikes that help you control the ball and add spin to your shot and passes. The spikes are generously spread across the upper, from the instep to the lateral side, so that every touch of the ball can be aided with grip.
It's got a stylish mid-cut collar which is very easy to slip in to due to its split cut design and expect the collar to keep the artificial turf's rubber pellets out from your shoes.
Nike Phantom GT 2 Pro React TF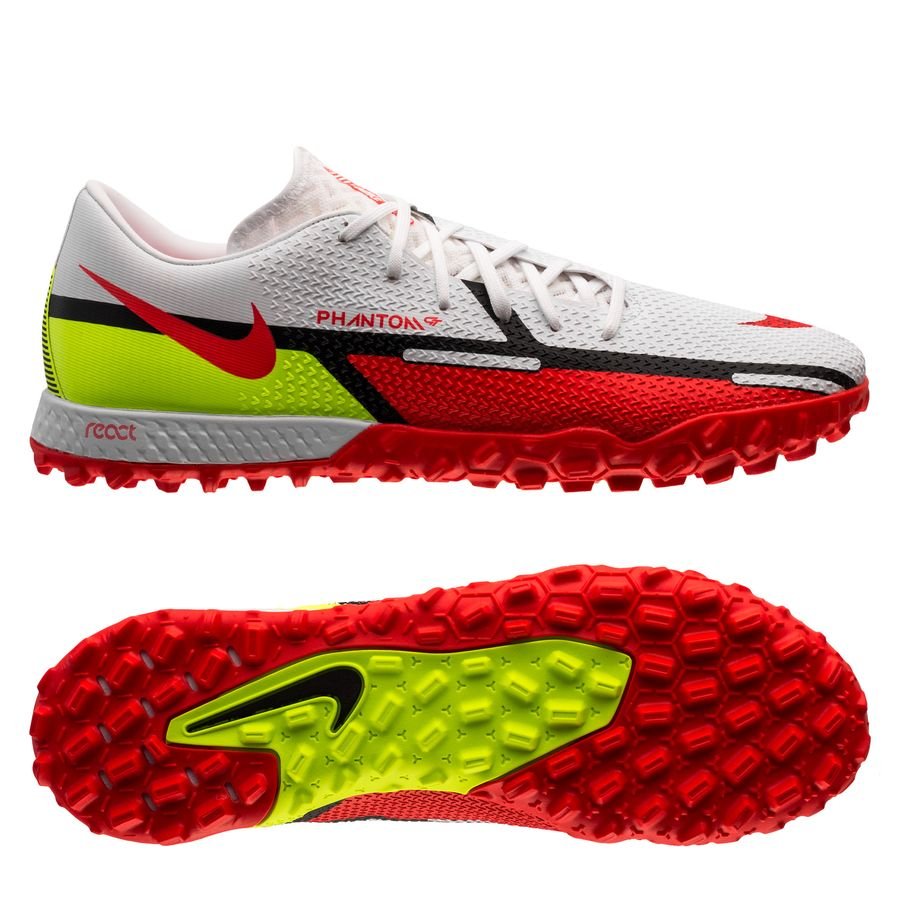 Unrivalled cushioning on turf
Nike Phantom GT Pro React TF
Multiple stores
Nike React cushions every step on hard and harsh artificial turf.
The Nike React foam has been one of my favourite cushion soles when it comes to running shoes. It's got a great mix of a springy, bouncy sensation with comfortable cushioning that keeps my runs and long walks a joy.
Nike has introduced this same React technology in selected artificial turf shoes and the Nike Phantom GT is the current model sporting this technology. Most of the Nike turf shoes, especially the Pro level ones, are pretty solid but if you want to elevate your experience with some excellent cushioning, spend that little bit extra for those with React midsoles.
Puma Future Z 1.1 Pro Cage TT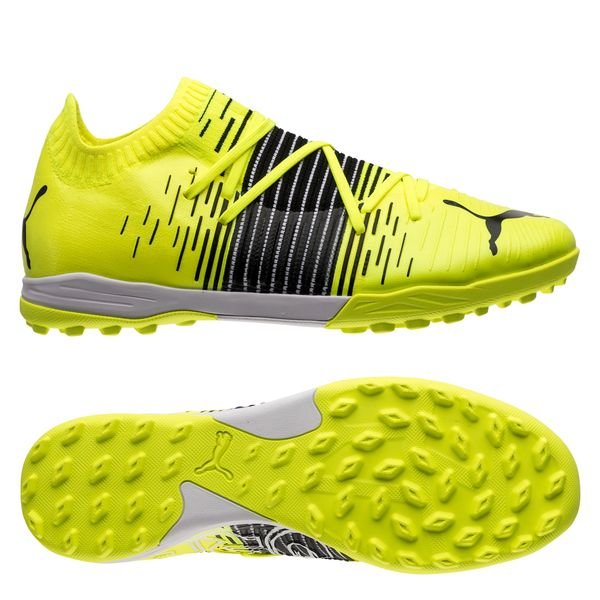 Lock it down
Puma Future Z 1.1 Pro Cage TT
Multiple stores
Security and lockdown across the midfoot.
The Puma Future Z was built with lockdown and perfect fit in mind. Unlike with previous Puma Future boots, this new model eschews Netfit's custom lacing technology for a knitted compression band across the midfoot to keep your feet in place.
The Puma Future Z 1.1 Pro Cage TT (couldn't they have picked a shorter name?) carries the same compression band technology in a package built for artificial turf. It's got the same amazing knitted upper as the FGs with the grip texturing all across. Expect these to provide a lot of security as you twist and turn during your game of 5-a-side.
adidas Mundial Team TF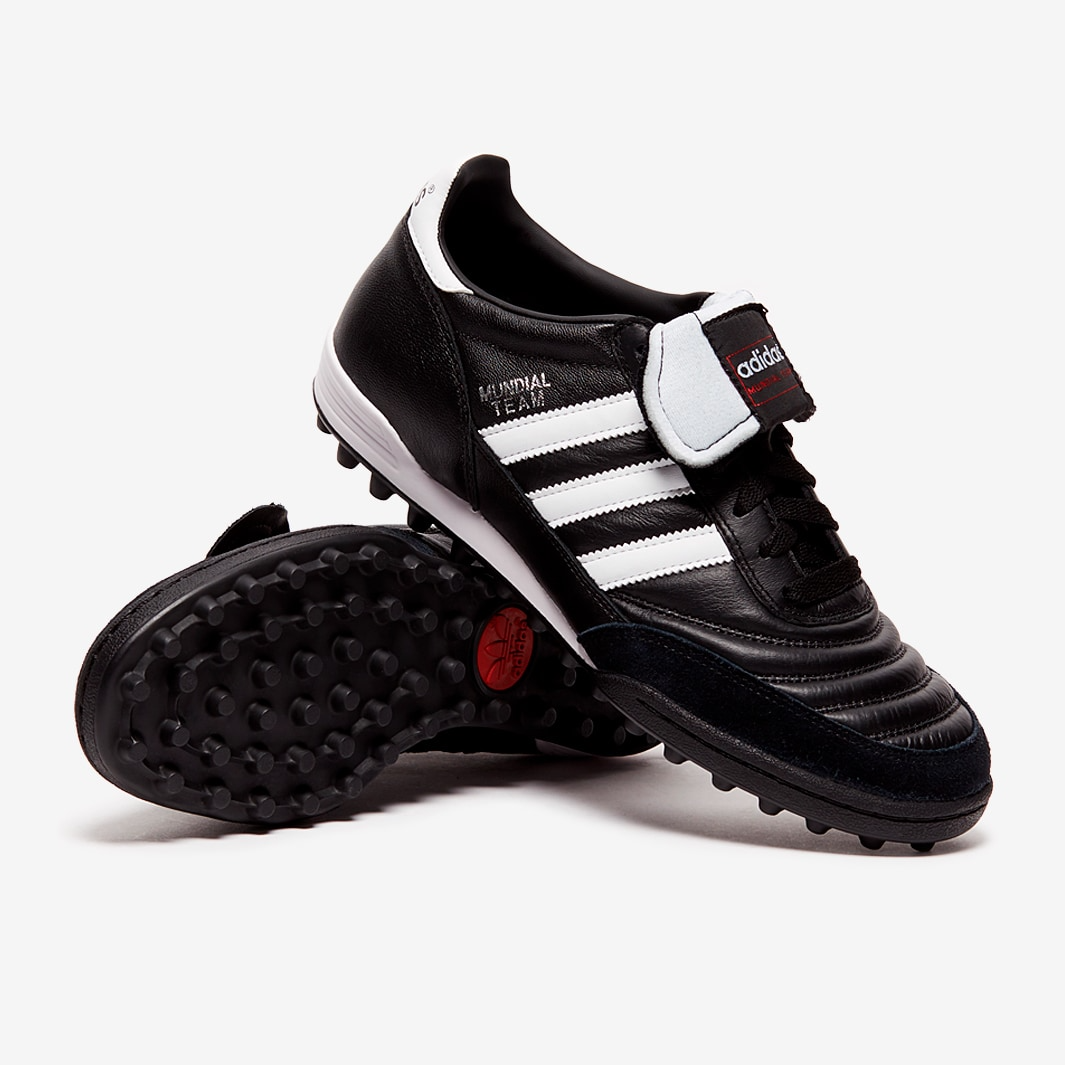 Tough, old school durability
adidas Mundial Team TF
Multiple stores
Classic leather feel with old school good looks and durability.
The legendary adidas Copa Mundial has been a mainstay for generations due to its undying solid qualities. For those who always loved this classic, you can get them for artificial turf in the form of the adidas Mundial Team TF. It's got full K-leather upper and the sole is lined with EVA-foam all in the name of comfort for the entire 90 minutes.
The boot's lip is also reinforced to withstand abrasion if and when your feet drags the boot through the harsh artificial turf surface or even worse, gravel. Above all, it's got the same classic good looks that has made the Copa Mundial relevant since its inception in the late 70s.