Not for the faint of heart.
There are players who love a clean kit. And there are those who love to stand out. For those who love being the centre of attention, 2020/21 has been a good year for you. The brands have launched kits that aim to be worn on the streets by the bold and beautiful.
Here, we list our favourite kits that isn't for everybody but specifically for those who shine on the pitch just as much as they do on the streets. Expect loud patterns and for old school enthusiasts to sit uncomfortably in their seats.
FC Barcelona Pre-Match Top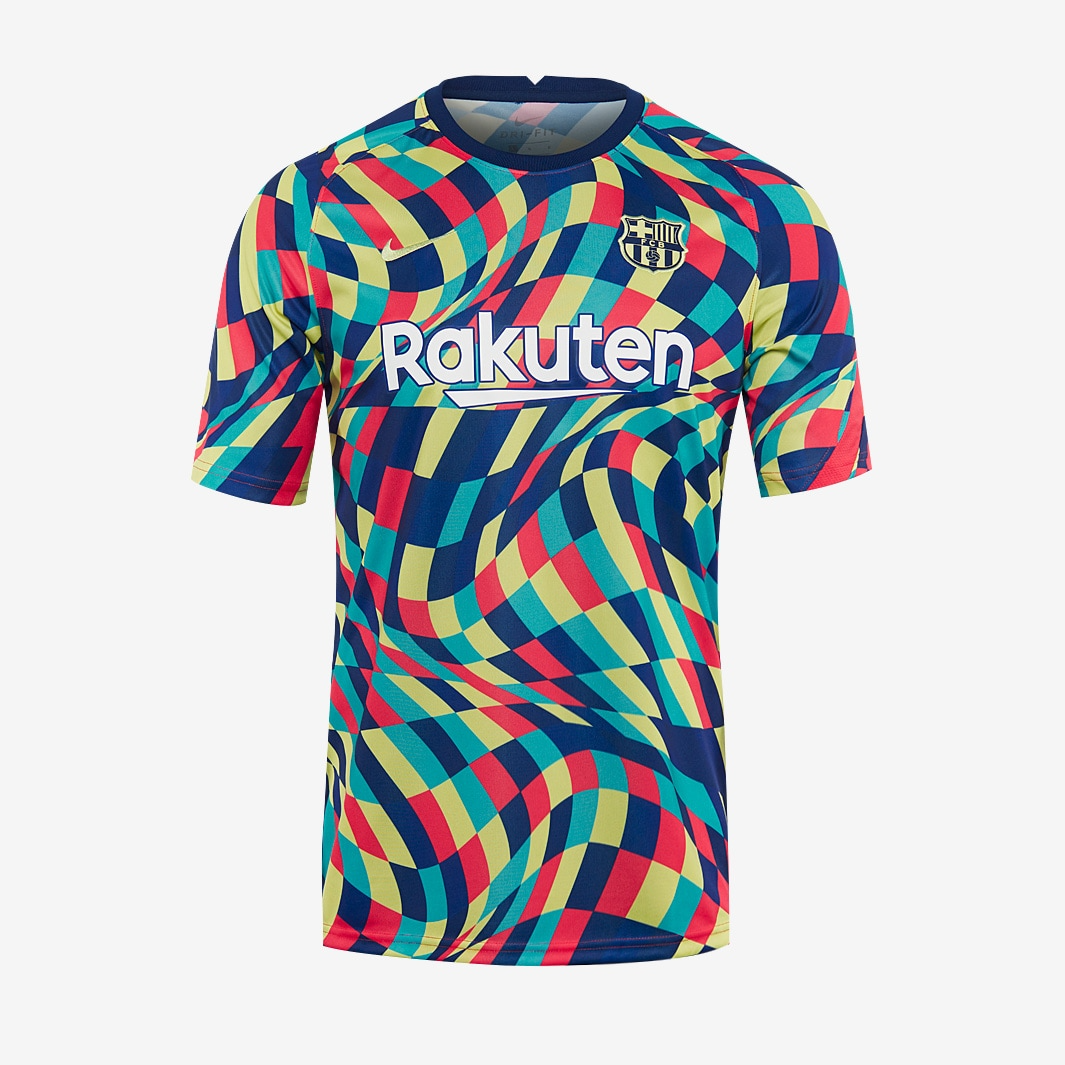 Groovy Barca
FC Barcelona 20/21 Pre-Match Top
Multiple stores
A groovy top with a design that may just be as distracting as your step overs.
I wouldn't be surprised if this was inspired by a Salvadore Dali painting. The Barcelona training jersey sports a psychedelic wavy pattern with colours inspired by the traditional Catalan flag. You won't just stand out but you'll be an explosion of colours on the training pitch.
Red Star Paris Away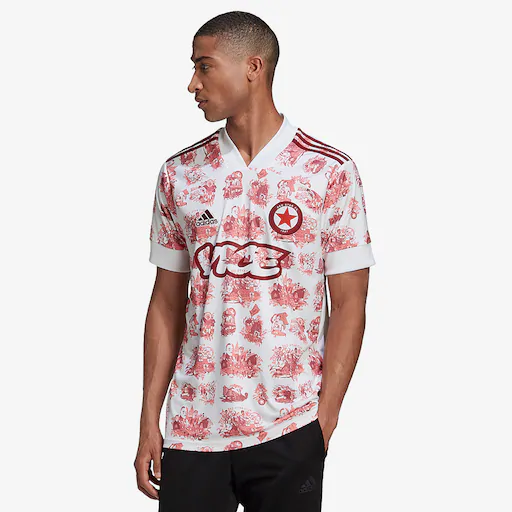 Retro chic
adidas Red Star Paris 20-21 Away
Multiple stores
Represent the second oldest club in France.
Inspired by over 123 years of history, the adidas Red Star Paris 20/21 Away Shirt features an allover print in the toile de Jouy style often seen at the traditional flea market next to the Stade Bauer. You'll be sporting history and a work of art on this very unique football kit.
Pescara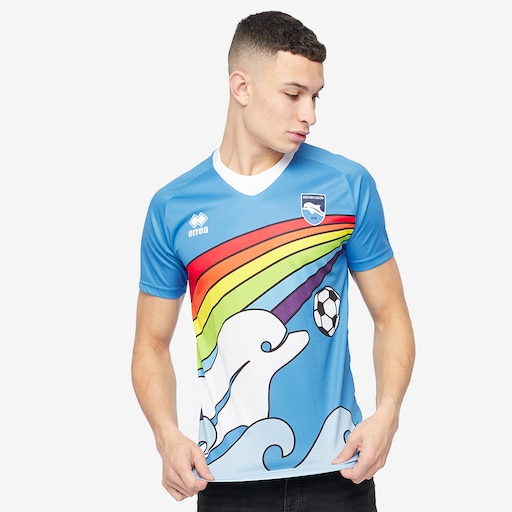 Child's Play
Pescara 2020 Shirt
Prodirect Soccer
Art work by Pescara's 6 year old fan, Luigi D'Agostino.
If this looks like it was drawn by a kid, that's because it is. It's the handiwork of six-year-old Luigi D'Agostino, who won a competition organised by the club with the aim of staving off lockdown boredom during the COVID-19 pandemic.
In here, you see elements paying tribute to Pescara's heritage as a seaside resort with the club's dolphin mascot sitting proudly on the front, nodding the ball into the air as a rainbow streaks above.
Liverpool Away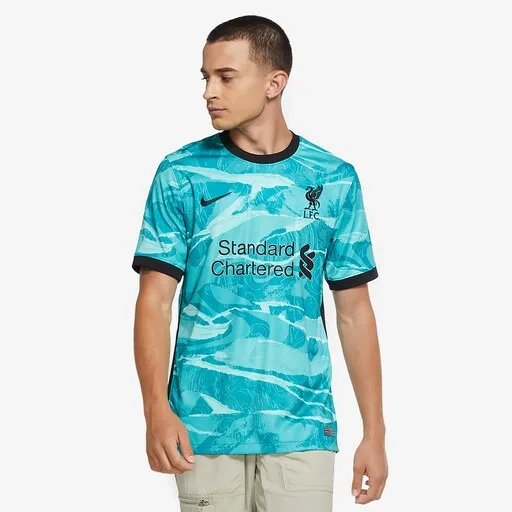 Teal sensation
Nike Liverpool 20/21 Away
Multiple stores
One of the nicest Liverpool kits in recent seasons.
Decked out in a lovely shade of teal, the swirly patterns is said to mimic the pattern work of the Shankly Gates. The textured print is also meant to reflect the lively music scene and the multiple posters plastered on the city walls.
Honestly, it looked more like a piece of Japanese art at first viewing. Either ways, it's still a really cool kit and a better looker than Liverpool's plain home kit.
Roma Pre Match Top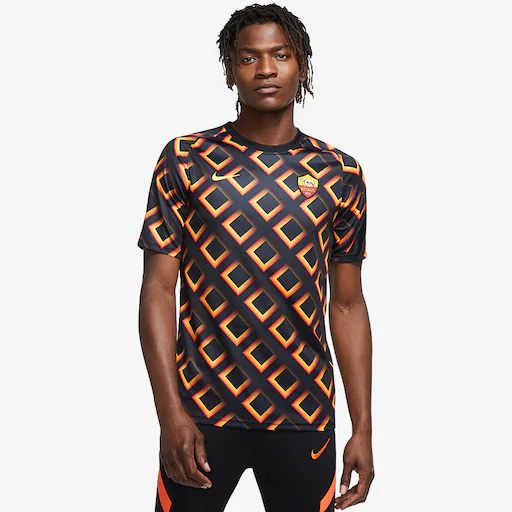 Red hot roma
Roma 20/21 Pre Match Top
Multiple stores
There's just something really magnetic about this kit.
I just can't stop staring at this top. It's loud, it's bright and above all, there's something hypnotic about how the orange squares just sears itself into my retinas the moment I laid eyes on it. Get it, even if all you want to do is leave a trail of people in your wake in a trance.
Manchester City Third Kit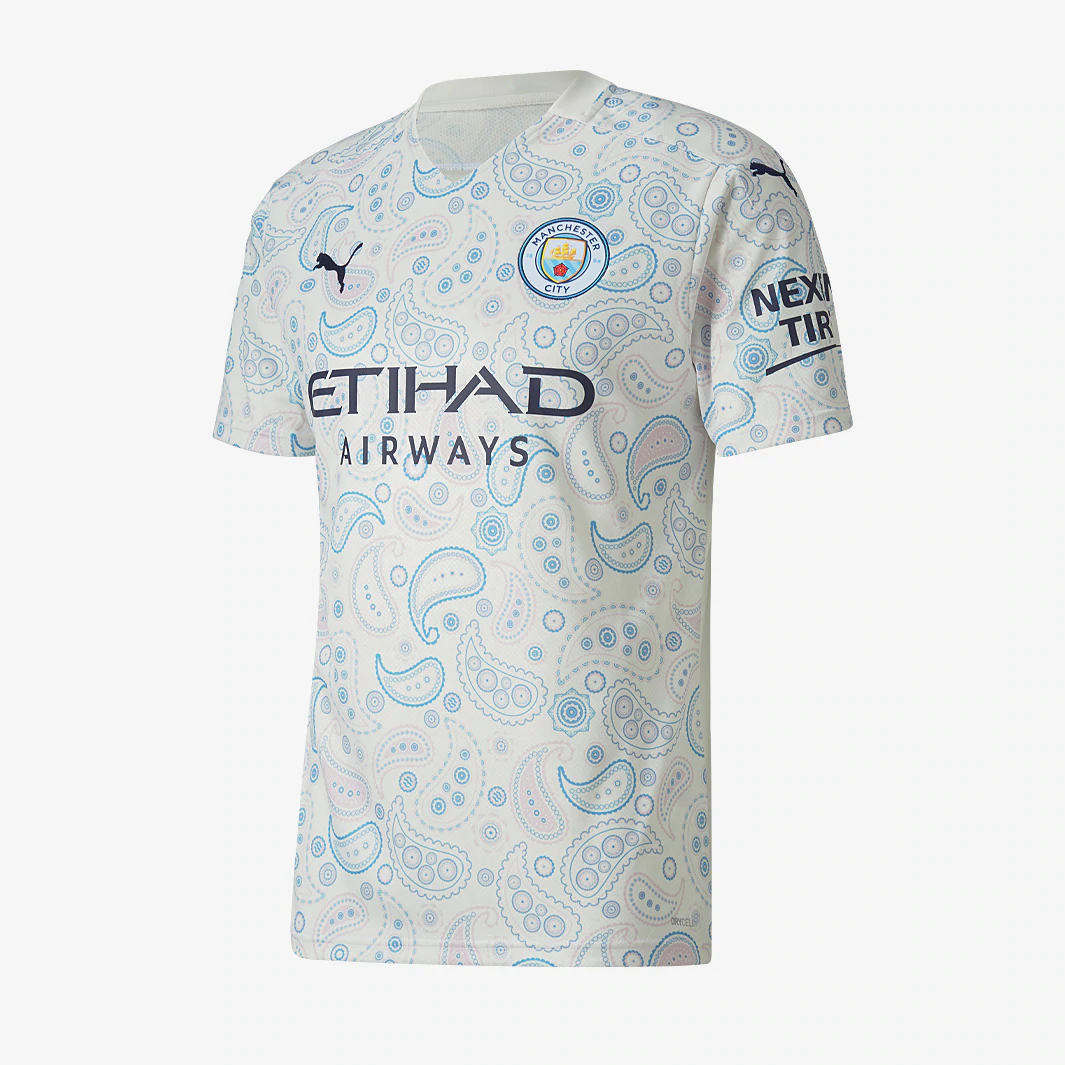 Paisley parade
Manchester City Third Kit
Multiple stores
Brit pop vibes from Manchester's 60s and 90s heyday.
This was described by a friend as "pond water under a microscope". Hilarious (and accurate) as that may sound, it seems that perhaps only one of a more… artsy disposition can appreciate this Paisley pattern which is an ode to Manchester's Brit Pop scene of the 60s and 90s.
Nigeria Home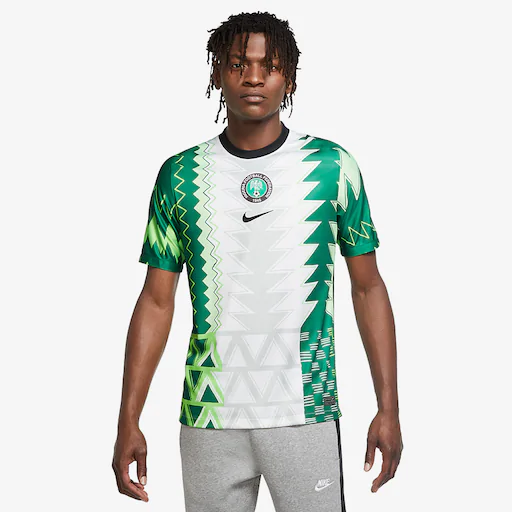 Naija pride
Nigeria Home Kit
Multiple stores
Tradition meets modernity.
The Nigerians always get the good stuff, don't they? After having the best kit in the 2018 World Cup, Nike hit all the right notes with the Nigerian home kit with traditional patterns mimicking the style of an adbada robe. Pure class.
Arsenal Third Kit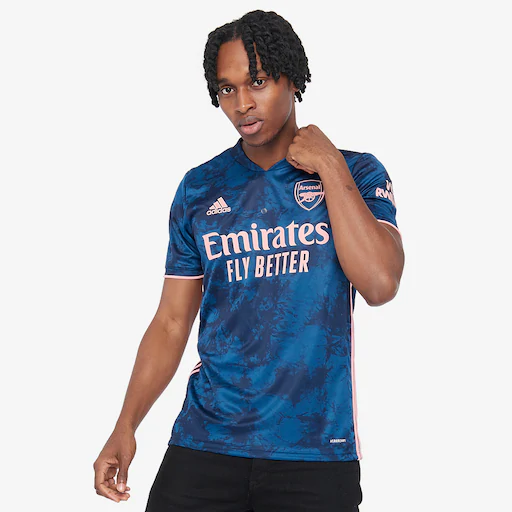 Psychelic Blue
Arsenal Third Shirt
Multiple stores
Chill out in tie dye fashion.
adidas took Arsenal back to the 70s with their third kit which features a deep blue tie dye design with pink trims. Tie dye tops may not be in style but perhaps it is suited to the Arsenal management team who seem to be in a constant haze during every transfer market.
Still, it'll look great if you can pull it off.
Manchester United Third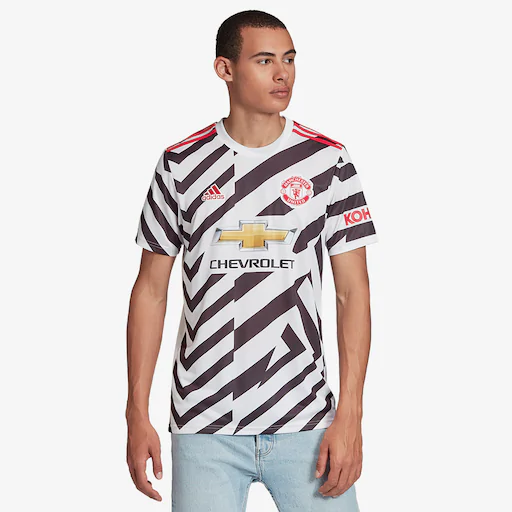 Zebra Stripes
Manchester United 20/21 Third Shirt
Multiple stores
Black and white classic
Ah, the infamous zebra. Universally panned by fans at the start of the season but one that's been growing on them since. Like United's mid-season resurgence, the third kit has a cult following and you wouldn't be surprised to see this rank among fan favourites in years to come.
Inter Milan Pre Match Top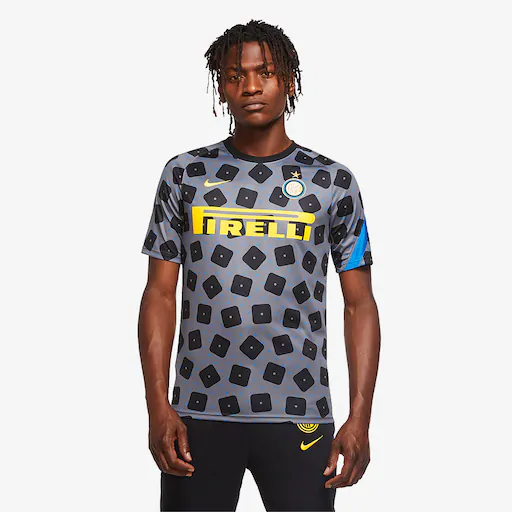 Art attack
Inter Milan Pre-Match Top
Multiple stores
Interpretive art on a kit.
What looks like an abstract art piece gone wild is now a pre match top that can be used on the training pitch. What looks like an installation at the Tate Modern can now be worn the football hipster who claims to know all about their team's XG in their last match.