Last updated on 4 April 2022 to reflect latest releases and reviews.
Being a defender isn't easy. On top of basic defensive duties, the demands on defenders today have expanded from just being a shield. You're tasked to be the first playmaker, tactical organizer and increasingly, one of the fastest players in the team to cope with quick counters.
While we believe that players should wear whatever football boots they like no matter their position on the pitch, we wanted to explore boots that could give defenders that little bit extra. All the boots listed below are rugged enough for a 50/50 tackle but cultured enough to stand out from the rest.
Here are our best football boots for defenders.
The modern defender is tasked with a whole range of responsibilities. They're tasked to build the play from deep with dribbles or long passes to the flanks and receive the ball under pressure – all while also looking to make any tackles when being exposed on opposition counter attacks.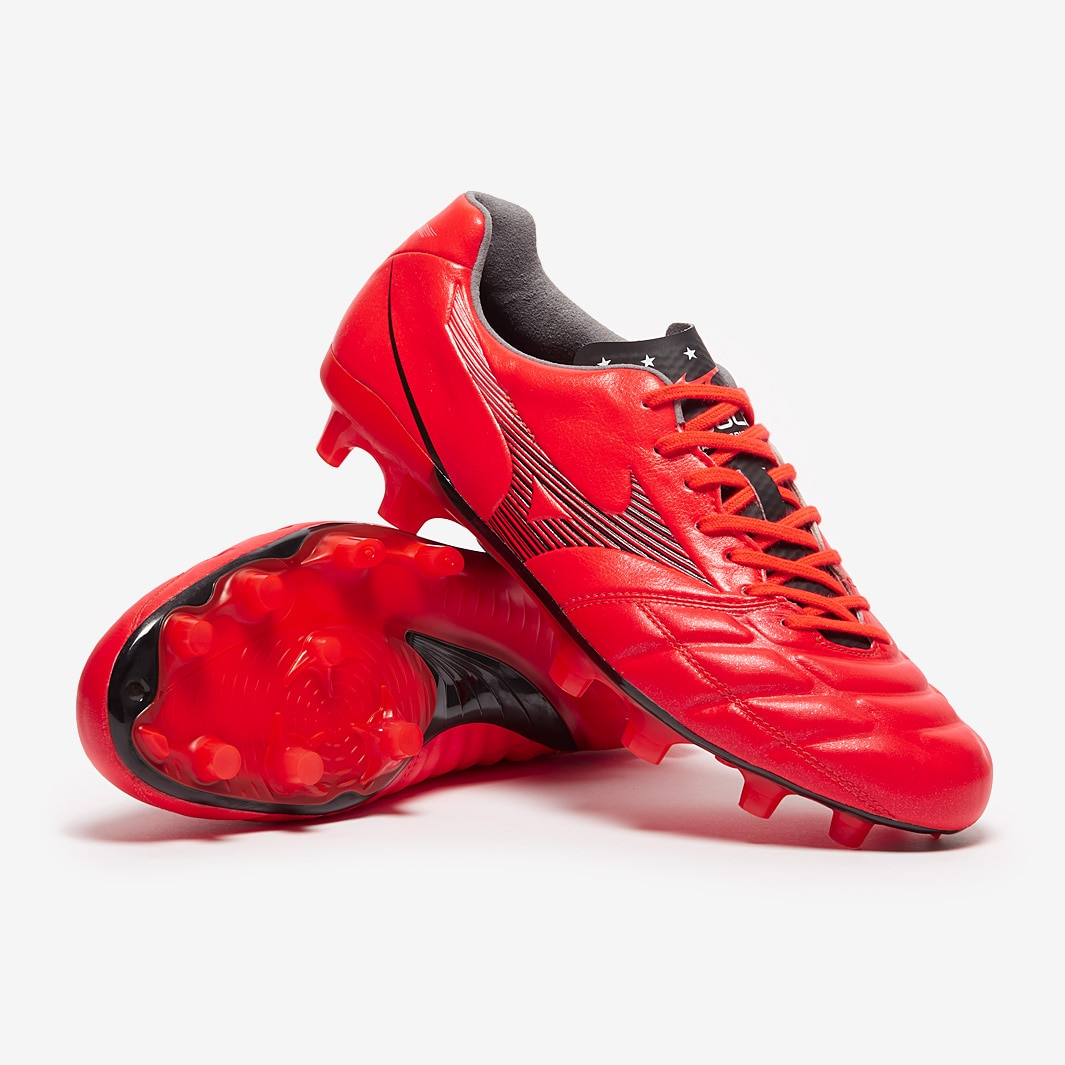 The modern defender
Mizuno Rebula Cup Japan
Multiple stores
The padded upper provides help with control and protection in the heat of a match.
The Mizuno Rebula Cup is built specifically with the modern defender in mind. The FT Foam pods help to take the sting off sharp passes and cushions the ball nicely to give you confidence in control and passing under pressure. Those very pods also provide ample protection for you when going in for those crunching one-on-one challenges.
It is built like a tank but performs with the nimble agility of a rally car.
There are some defenders whom you just don't want to mess with. One look in their eye and you've got the fear of God sent through your body. These are more than just defenders, they're protectors who will stop at nothing to win the ball once it enters their zone. And they can give as much as they can take.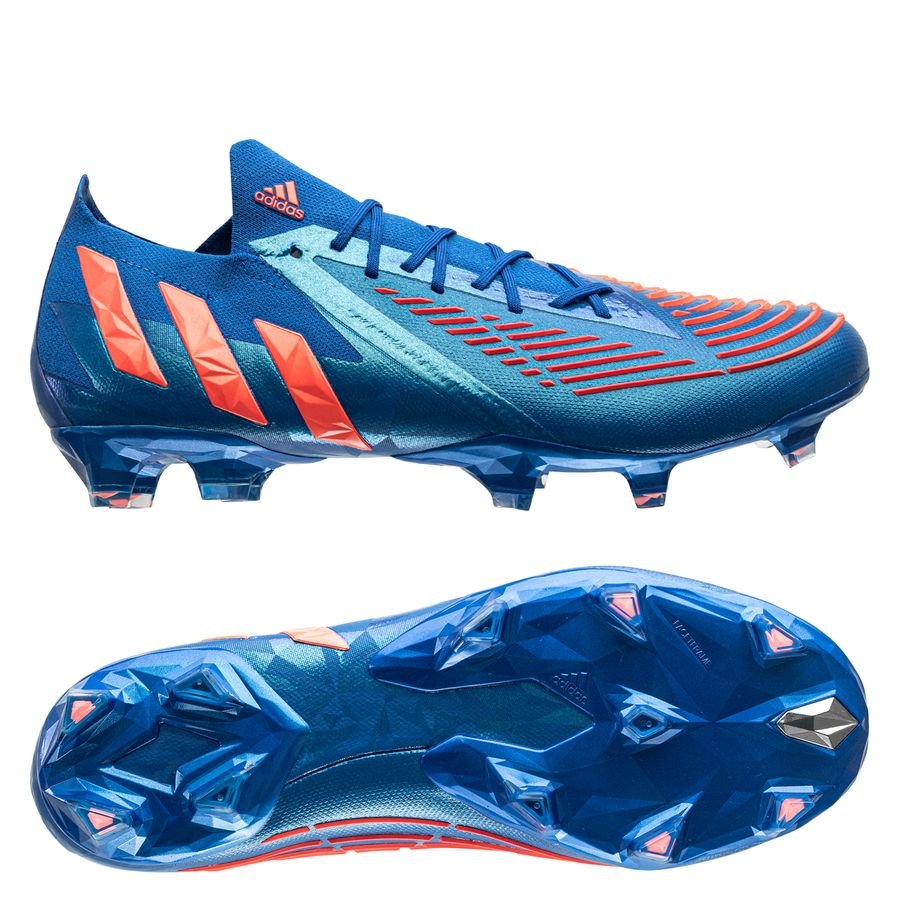 For the rugged badass defender
adidas Predator Edge .1
Multiple stores
An innovative Zone Skin upper helps to deliver unrivalled bend on the ball and total control all over the pitch.
For this very defender, there can be no other boot but the adidas Predator Edge.1. The upper covered with "Zone Skin" elements work excellently not only in providing additional grip when in contact with the ball, but also act as a rubber wall when you go for those hefty challenges.
But of course, with badass boots like the Predator, you won't need to make hasty clearances on the account that strikers will be too scared to get near you.
Umbro Medusae 3 Elite – Light on feet
For a defender who wants to feel light on their feet, look no further than the Umbro Medusae 3 Elite. At about 165g, it is easily the lightest mass produced football boot in the market, let alone within the leather boot category. It's even lighter than the Nike Mercurial Vapor!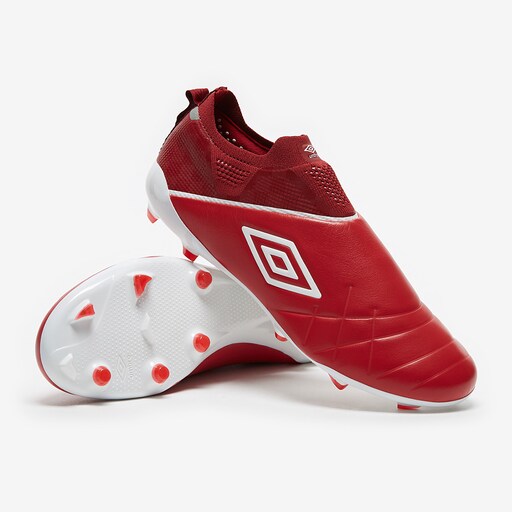 Light on feet
Umbro Medusæ III Elite FG – Toreador/White/Merlot
Prodirect Soccer
£125.00
£180.00
Save: £55.00
The Umbro Medusae III Elite FG football boot combines touch and speed with an innovative one-piece K-leather upper for comfort and control. The seamless construction of the upper over the forefoot creates a comfortable feel without any uneven surfaces.
The Medusae's light weight comes from ridiculously light but tough soleplate that gives you a natural flex so it almost feels barefoot when you're jogging or sprinting in them. The package is completed by a laceless leather upper that is padded enough to give you protection when diving in for those tackles while keeping you comfortable.
A truly natural sensation on feet that feels uninhibited and allows you to focus on your game.
Back in the day, Nike had the "Total 90" football boots which were meant to keep you comfortable for the entire 90 minutes. If there was ever spiritual successor, it's the Mizuno Morelia 2 Japan (Made in Japan).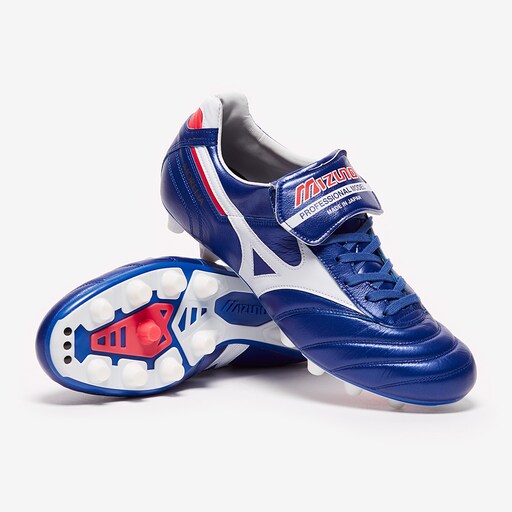 Total comfort
Mizuno Morelia II Made In Japan FG
Prodirect Soccer
£270.00
The Mizuno Morelia II Made In Japan FG football boots bears the ultimate hallmark of quality, "Made in Japan", to give you confidence in every padded touch.
A buttery soft leather upper with solid lockdown thanks to Mizuno's Wave-Fit lacing system, it's a boot that does very little wrong while allowing you to play your game without needing to think about what's on your feet.
It's got an accommodating fit that'll stretch across most feet shapes and it's a "Made in Japan" boot – one that promises quality handcrafted Japanese craftsmanship. So expect the Morelia 2 to be able to take a beating while keeping your feet cocooned from the harsh duels with the opposition striker.
Sometimes as a defender, you've got to deal with equally hard strikers, who're happy to engage in the dark arts in their tussle with you, be it through creative use of elbows, or testing the sturdiness of your boots with their studs. Enter the adidas Copa Sense .1.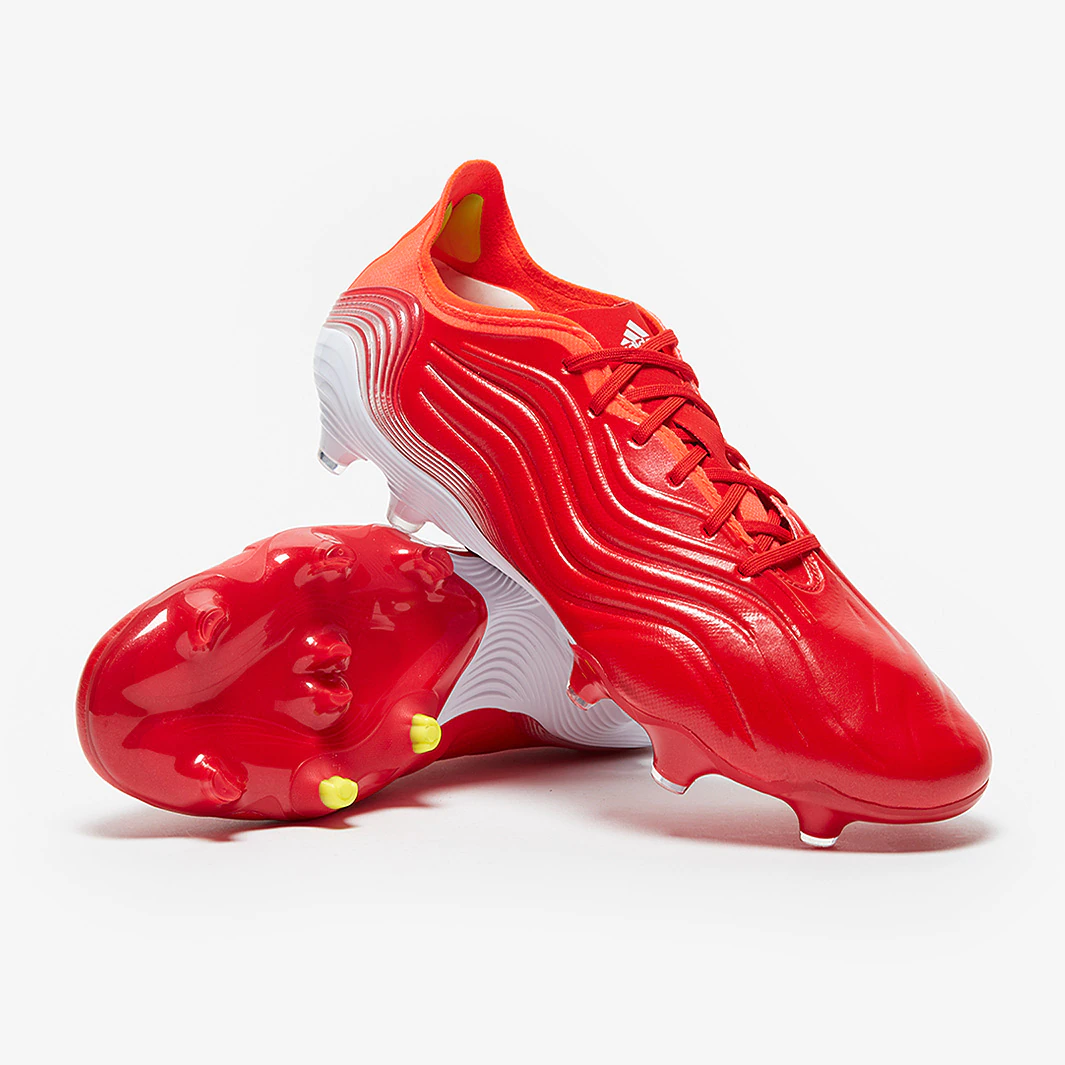 Modern day tank
adidas Copa Sense.1
Multiple stores
adidas' modern leather offering is a sturdy, tank-like boot with a superb fit.
What the Copa Sense.1 may have sacrificed in softness, it's more than made up for it by upping the protective feel. The boot feels every so sturdy and well-built, almost tank like, while retaining a good lockdown and fit. Having said that, adidas have not forgotten about the Copa part of its name, and added k-leather to the forefoot, where you need it.
It's also got foam pods in strategic areas to add to that protective feel, allowing you hit those huge clearances (and possibly parts of the striker) when contesting those pesky 50/50 balls.
Puma Future Z 1.3 – Quick on your feet
For a defender based on agility, response and quick pivots to catch a striker breaking your high line, the Puma Future Z 1.3 should keep you locked in.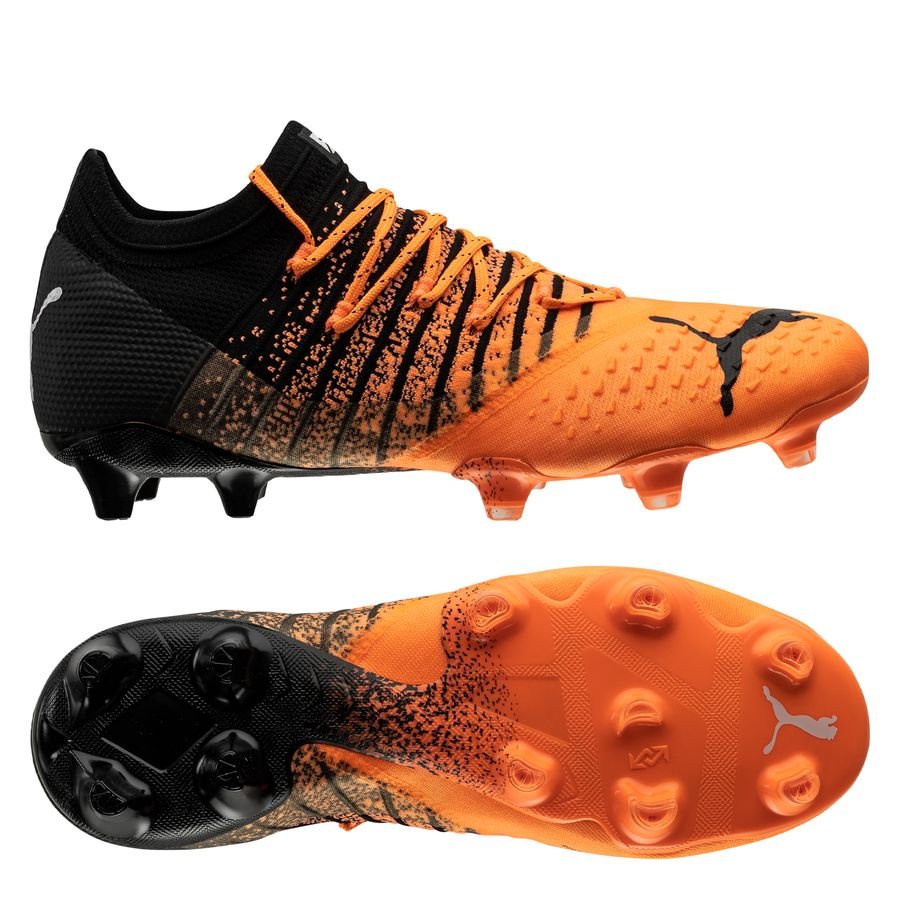 Lockdown and agility
Puma Future Z 1.3
Multiple stores
The best fitting boot on the market
Its adaptive and locked down fit comes from the FUZIONFIT+ compression material that stretches across the midfoot all the way to the sock-like collar opening. It's comfortable and makes you feel locked in when making sudden changes in direction – perfect for matching up to those tricky and speedy opposition forwards.
Did we miss a the perfect football boot for a defender? Let us know in the comments below.