The new store is headed by popular Singapore football retailer, Weston Corp.
It was a big day for Liverpool fans in Singapore as they bore witness to the opening of the official Liverpool FC Singapore Store at Bugis Junction on 10 January 2020. Fans even got glimpse of Liverpool legend, Luis Garcia, who christened the opening of the store together with members of the British High Commission.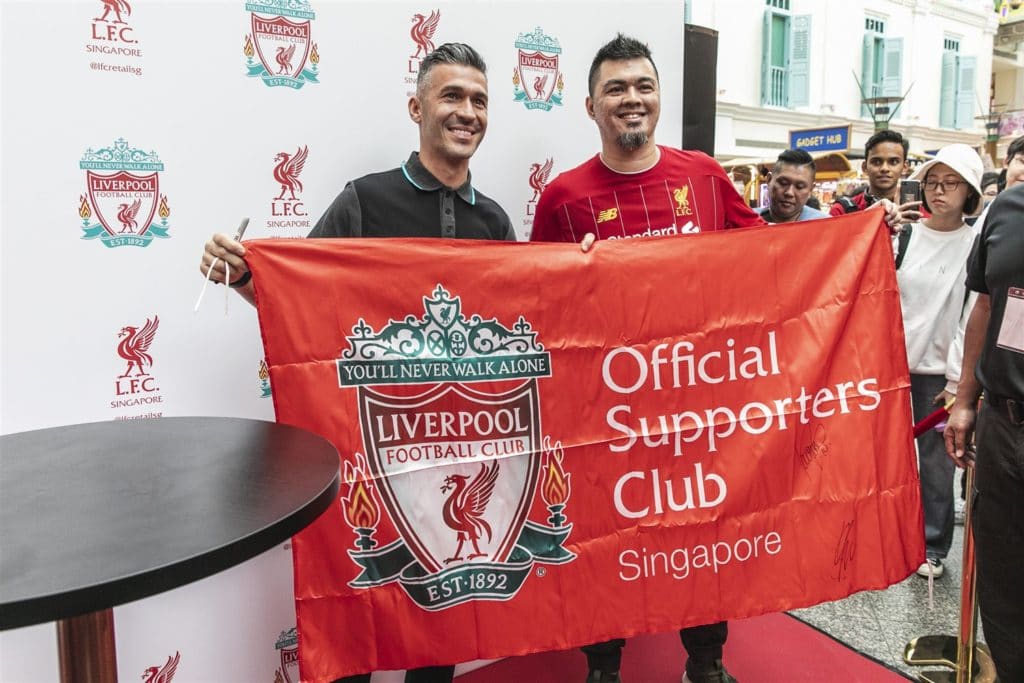 The scorer of the infamous "ghost goal" against Chelsea was on hand to answer some questions before customers were allowed in, including his feelings that the Reds will finally go on to win the Premier League this season under Jurgen Klopp. The celebratory mood was evident in how the Liverpool fans were too happy to him up close and personal to chastise him for jinxing the title.
The Liverpool FC Singapore Store was quite impressive in person, taking up 2-3 store spaces that rivalled the size of the Under Armour store next door. On top of the regular jerseys and merchandise, fans can also look forward to the launch of seasonal items such as the printing of Chinese and Arab names on the kits as seen on the Virgil van Dijk and Mo Salah jerseys on display.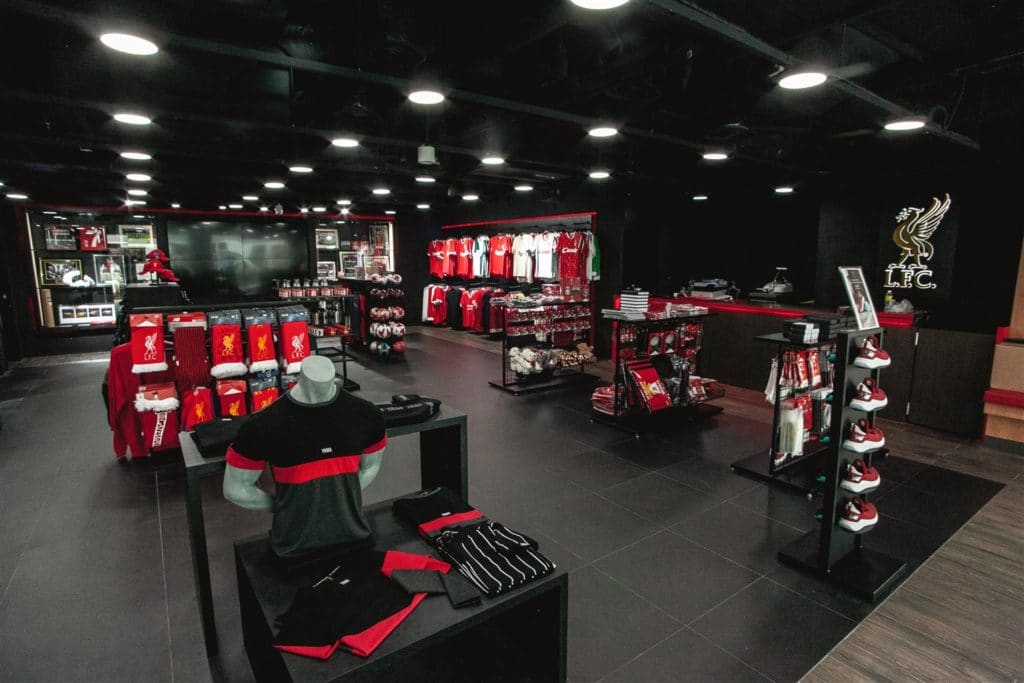 The most impressive part of the store was the range of classic jerseys that have been reproduced for fans. Iconic jerseys from the "Carlsberg" to the "Candy" era are available for purchase for those who love a hint of nostalgia to their retail experience.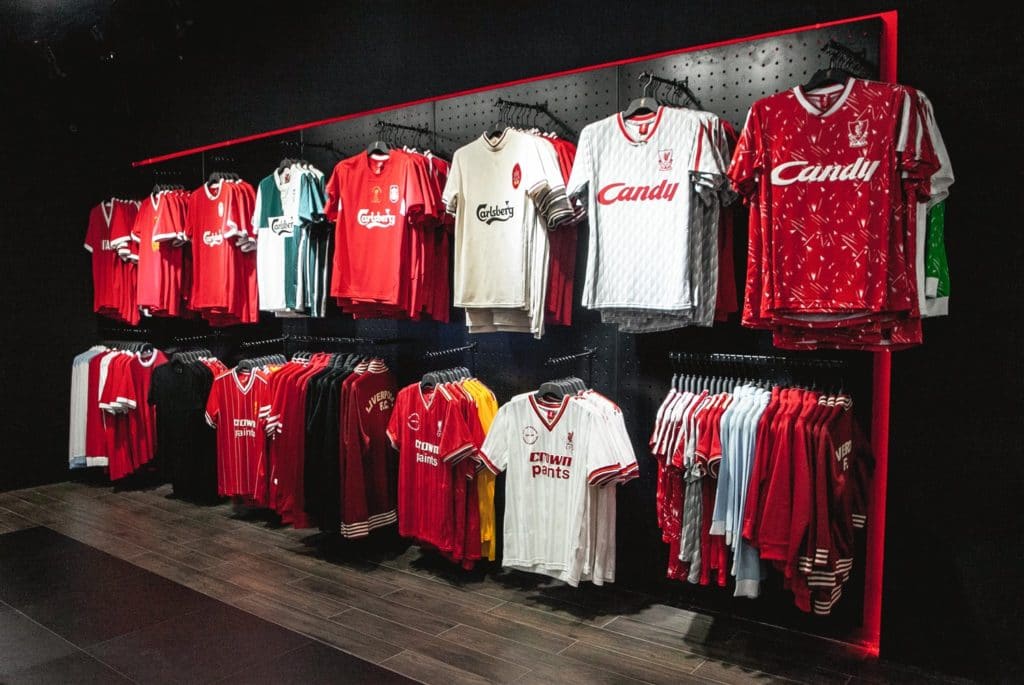 And finally, the great minds behind the store, Weston Corp, have also ensured that the Liverpool FC Singapore Store brings a slice of Anfield with them. The UEFA Champions League trophy was on display for photography only during the launch event but they've installed their version of the Shankly Gates out in the front for Instagram-happy fans. You can also see autographed photos and jerseys on display in the gallery that gets you much closer to stars of today and yesteryear.
All in all, the Liverpool FC Singapore Store is an experience not to be miss by fans of the Reds. We're genuinely keen to see how they will include more immersive Liverpool experiences in the future. Perhaps a tour of the Premier League trophy making its way down to Singapore would be welcome.