Celebrating the sickest threads of 2019.
2019 has been a great year for football kits. The brands brought their A-game to the table with an amazing range of designs that had us purring. From retro themes to city-inspired jerseys, we were spoilt for choice when it came to choosing our favourites this year.
Below are some which caught the eye and deserves its time in the sun as we wind down the year. And a quick note to make, you can get most of these kits at 10% off at Premier Football with our discount code "BOOTHYPE10". Alternatively, you can also visit ProDirect Soccer for your jersey needs.
Most Creative Jersey Design – Roma Away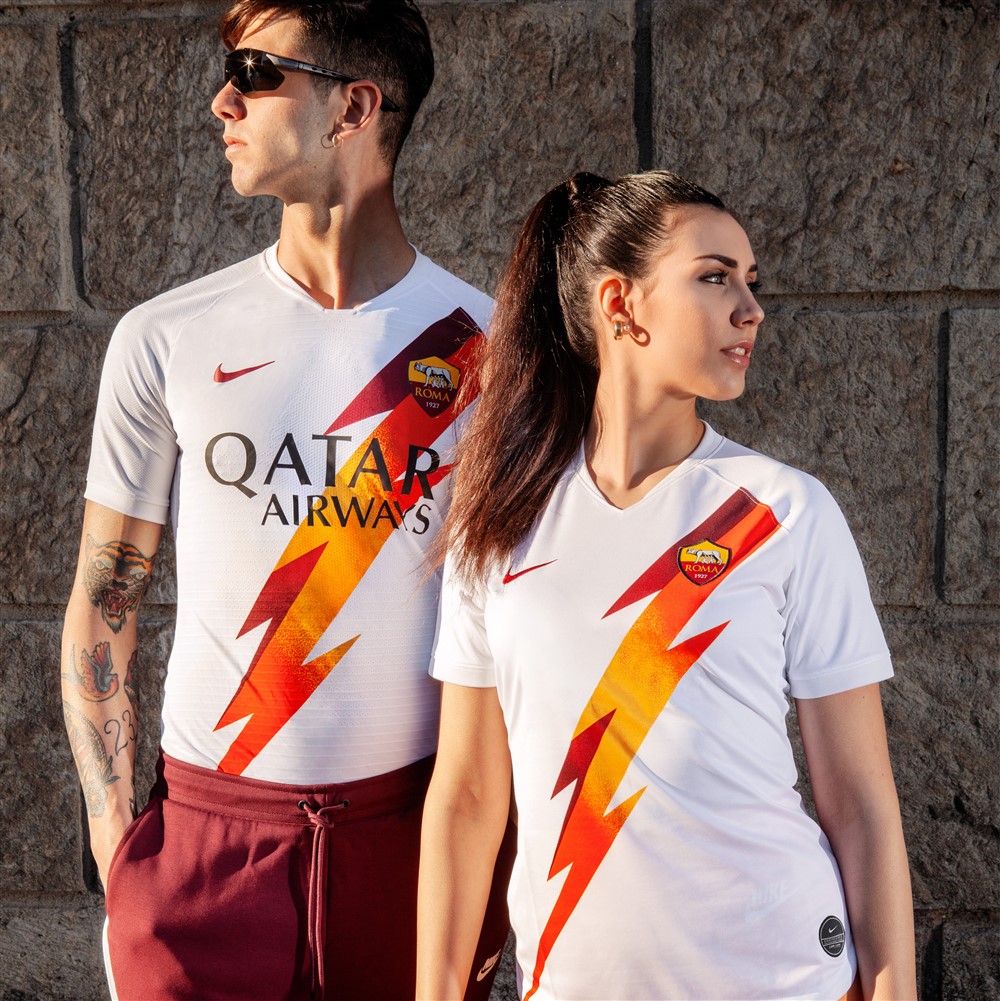 How cool is that bolt of lightning? Not many jerseys come close to this David Bowie-esque away kit by Nike for Roma. It's inspired by Jupiter and takes centre-stage as the coolest sash ever designed. It's almost sold out on my e-commerce stores which is a testament to how many found this kit to be uber cool.
Most Suitable for the Fashion Runway – Italy Third Kit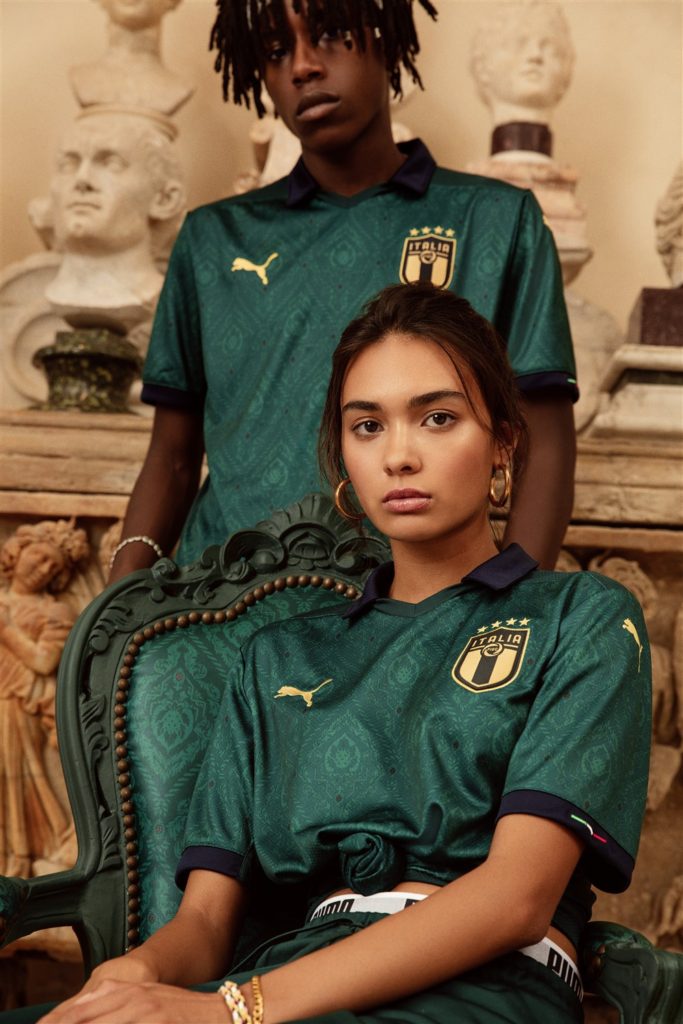 There was only 1 obvious winner and the plaudits have to go to the Italians, or course. We were massively impressed by Puma's take on the Italy kit with their renaissance art-inspired number. This jersey is a piece of art and wouldn't feel out of place at a fashion show. Gucci called and they approve of this football jersey.
Most Underrated Jersey – Real Madrid Home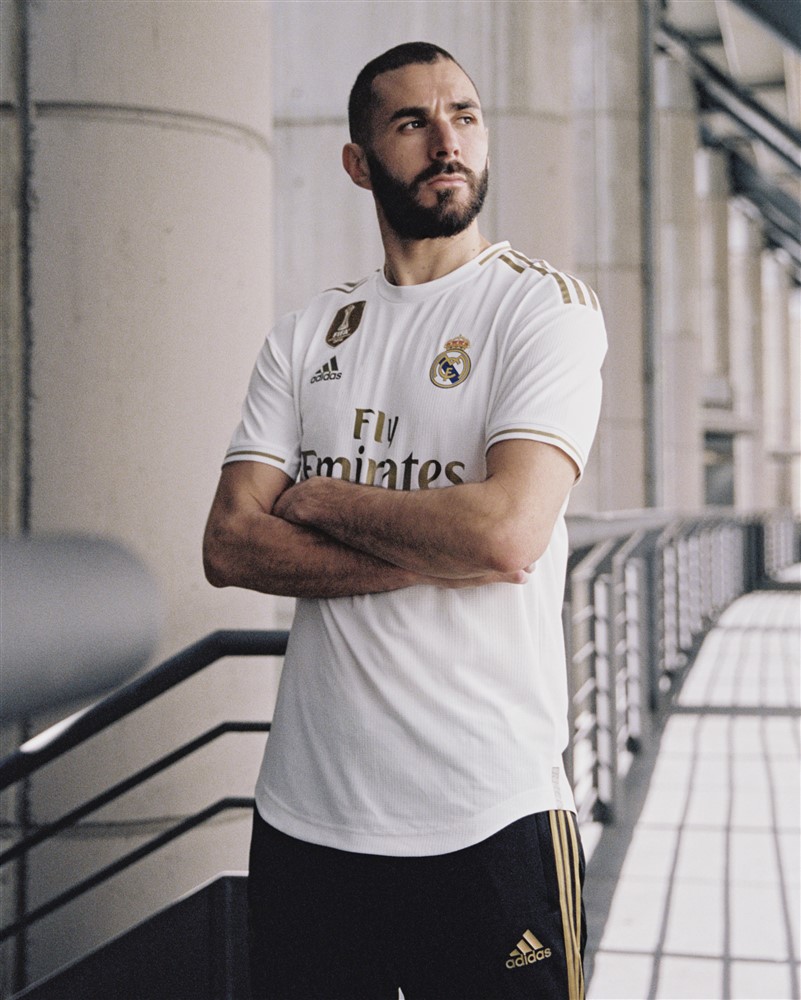 I'm amazed that this clean and gorgeous jersey hasn't received the plaudits it deserves. Maybe it's due to the drama and negativity around the Santiago Bernabeu and the team's poor performances this year but I think Real Madrid's home kit is one that went under the radar by most. It's one of the best Madrid kits in recent years with its clean white based and gold lines that pop. If you haven't got yourself one, I think you're missing out.
Special mentions also go to AC Milan's home kit for their subtle 70s vibe and Marseille's home kit and their pinstripe design. Both lovely and simple jerseys that may have been overlooked by fans.
The Retro Renegade – Chelsea Third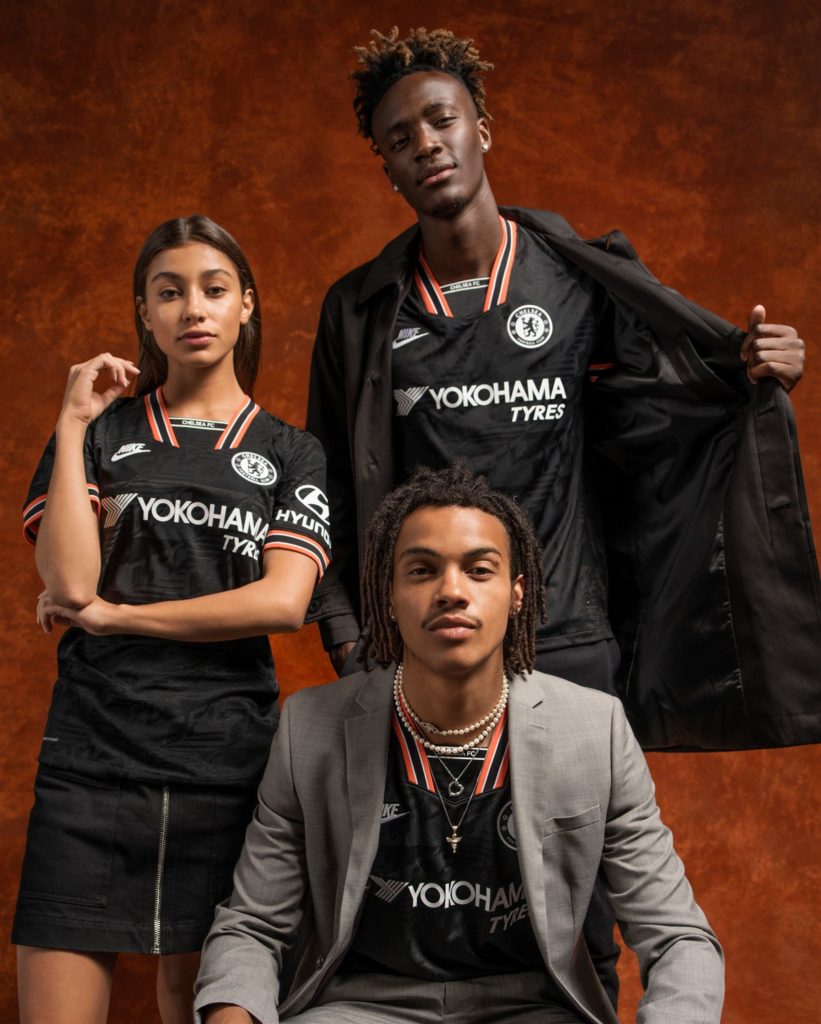 90s fashion has slowly crept back into style and jersey manufacturers have been all over this trend like white on rice. None more so than Nike who have released a series of third kits for their biggest endorsed teams. From Barcelona to PSG, they were all beautiful. But the best one from the pack has to be Chelsea's third kit in black, orange and white which looks equally at home in 2019 as it does in
What clinches it for me? It's that collar against that black torso carrying subtle "CFC" prints all over. Pure class.
Best Jersey Controversy – Juventus Home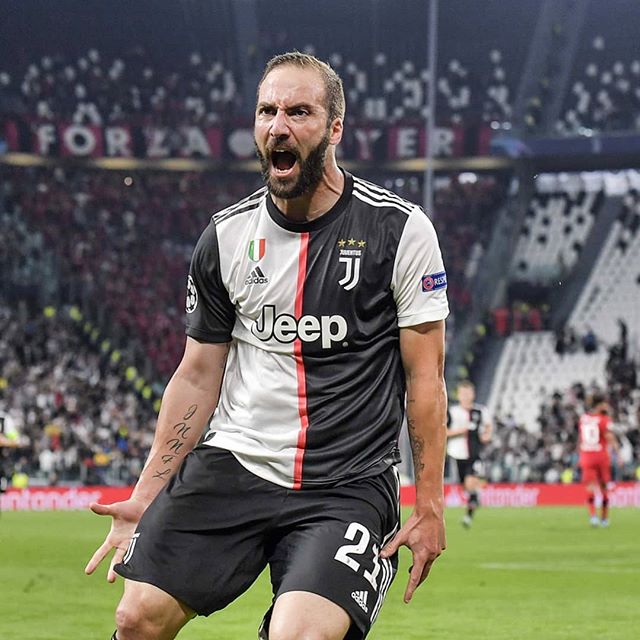 No launch of a new jersey is without something that polarizes fans. This season's big talking point was, of course, Juventus, with their half and half design that did away with their usual black and white stripes.
Fans were up in arms about the controversial change as it was not rooted in tradition. That does go in line with Juventus' new big rebrand which has them looking to be more of a lifestyle brand and are looking to push the status quo on the club identity as being more than a football club. Personally, I'm not that big a fan of the home kit but I've got massive respects for the brave team which green lit this very kit.
The Modern Classic – Kaiser Chiefs Home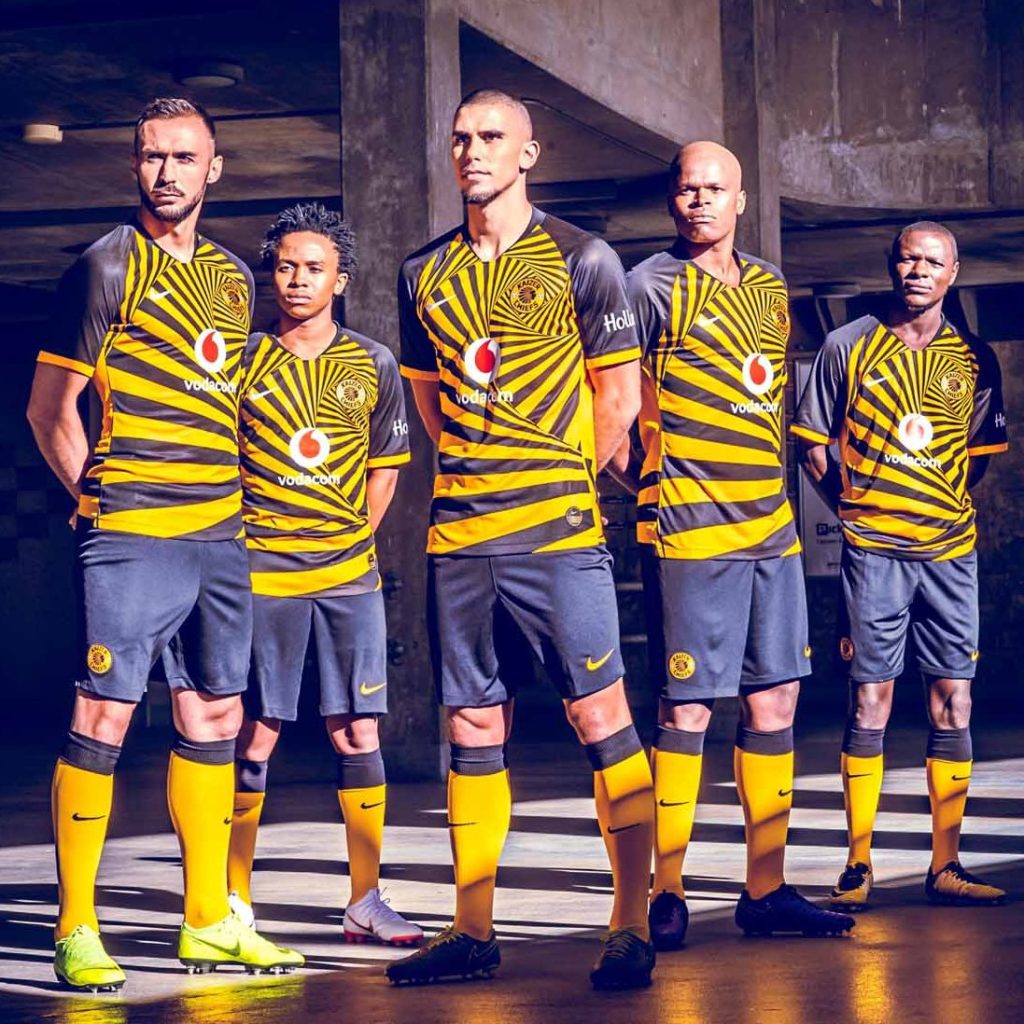 Years from now, many would look back at a jersey and marvel at how this was a classic. The divisive Arsenal "bruised banana" from the early 90s was one such jersey. Today, I think that mantle belongs to Kaizer Chiefs with their psychedelic home kit that has raised heart rates across the world. Just like the Roma away kit, this is almost sold out so you probably gotta go into the resale market to snag one. It might end up to be a great investment as it could be worth a lot more in the future.
Best Home Kit – Manchester United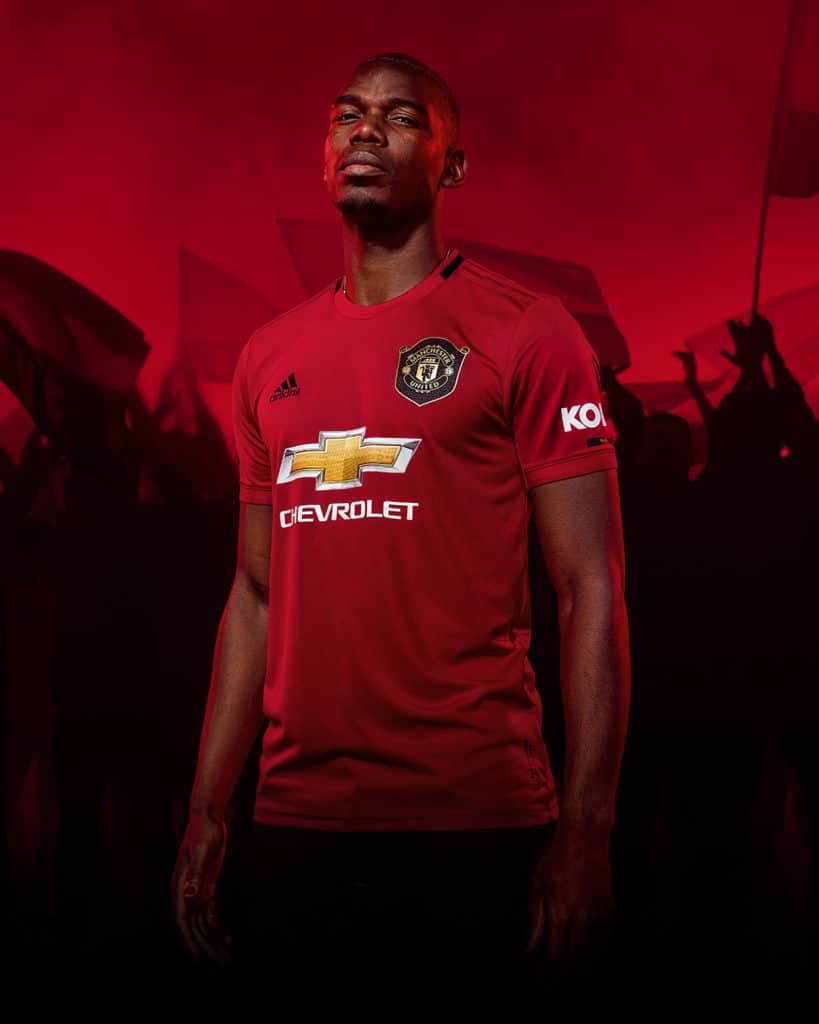 It was a tough tussle between Arsenal and United for this award but I think Manchester United's edges it for me. It's a very clean top but the subtle tweaks to the design are excellent. The nod to the last minute Champions League goals on the sleeves are clever and I really love what they did with the club badge. They may not be having the best season yet but at least they're looking good in this adidas number.
Best Away/Third Kit – Inter Milan Away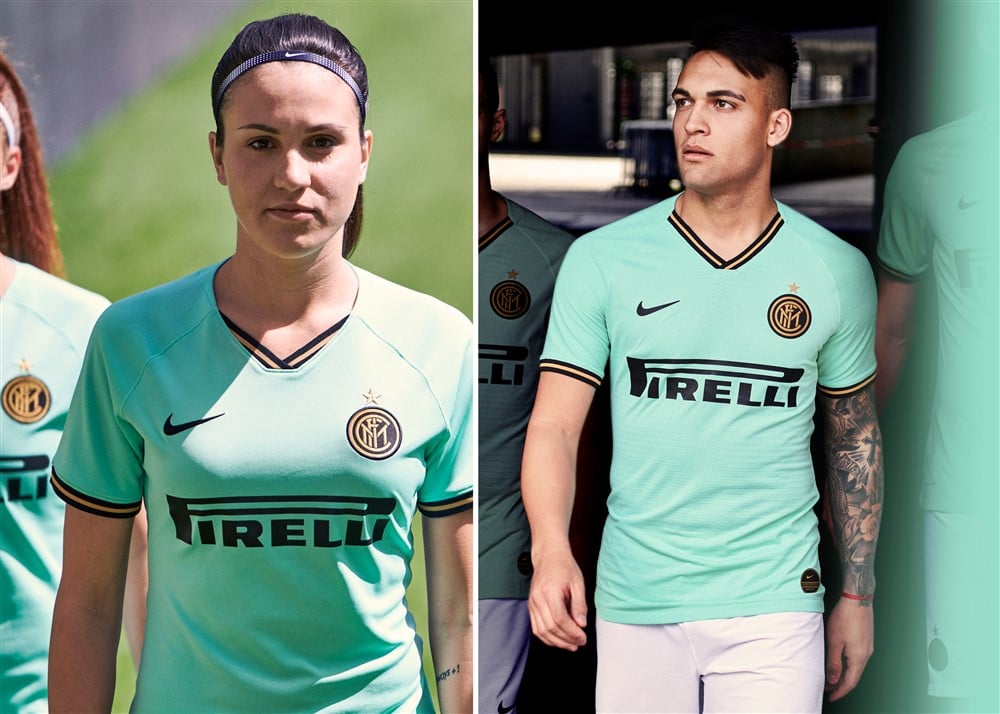 This was a great year for the away and third kits. Arsenal brought back the "bruised banana". Roma's lightning top. PSG's Jordan collab. Manchester United's black third kit with rose motifs. There was massive competition for this illustrious category but it had to be Inter Milan away. It's a truly original design in mint – a colour where many brands have tried to make cool but failed. The black and gold secondary colours gave the kit that special touch that solidified its place as the best away/third kit of 2019.
And there you have it. Our best of 2019 list for football jerseys. What are your thoughts on the selection? Did we miss something? Share your views in the comments below. And remember, you can get most of these kits at 10% off at Premier Football with our discount code "BOOTHYPE10". Alternatively, you can also visit ProDirect Soccer for all your jersey needs.