The Uniforia celebrates the unity and euphoria that football can bring.
Has it already been 2 years since the World Cup and the introduction of the Telstar? adidas' match balls during these big events always throw up a little controversy though the Telstar has been one of the more low-key balls in recent years in terms of player backlash.
The Uniforia is the next big launch for the three-stripes and they would hope this delivers on the hype with none of the hate of previous big launches.
Named in honour of the unity and the euphoria that football can bring, the ball is designed to celebrate the togetherness that next year's tournament will inspire across the continent as part of its new look for 2020.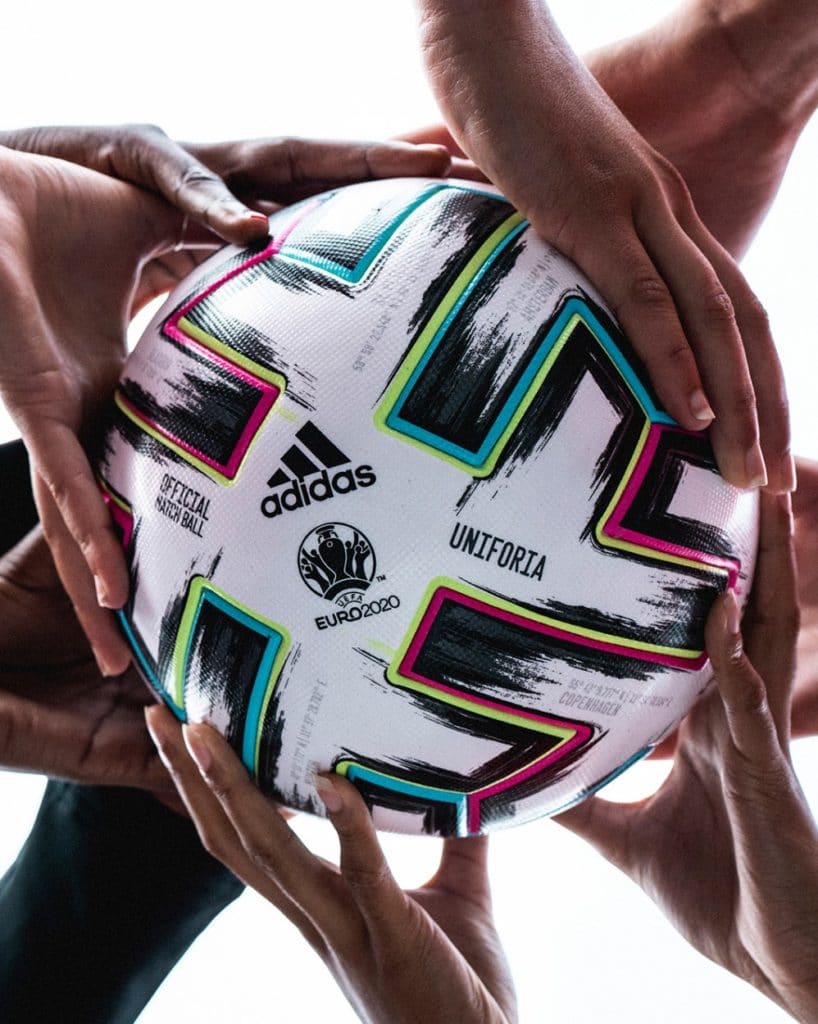 In terms of practical design, it's a facelift of the already solid adidas Telstar from the 2018 World Cup in Russia. It's got 6 panels, each with a fan blade-like shape glued to one another to form as perfect a sphere as adidas can produce for optimal aerodynamics. The Telstar was notorious for being a little "wild" in mid-air if you strike it well and expect the Uniforia to carry the same traits.
It's a dream for a striker, not so much for defenders or goalkeepers. And that gimmick of an NFC chip in the Telstar? It's been removed for the Uniforia and good riddance.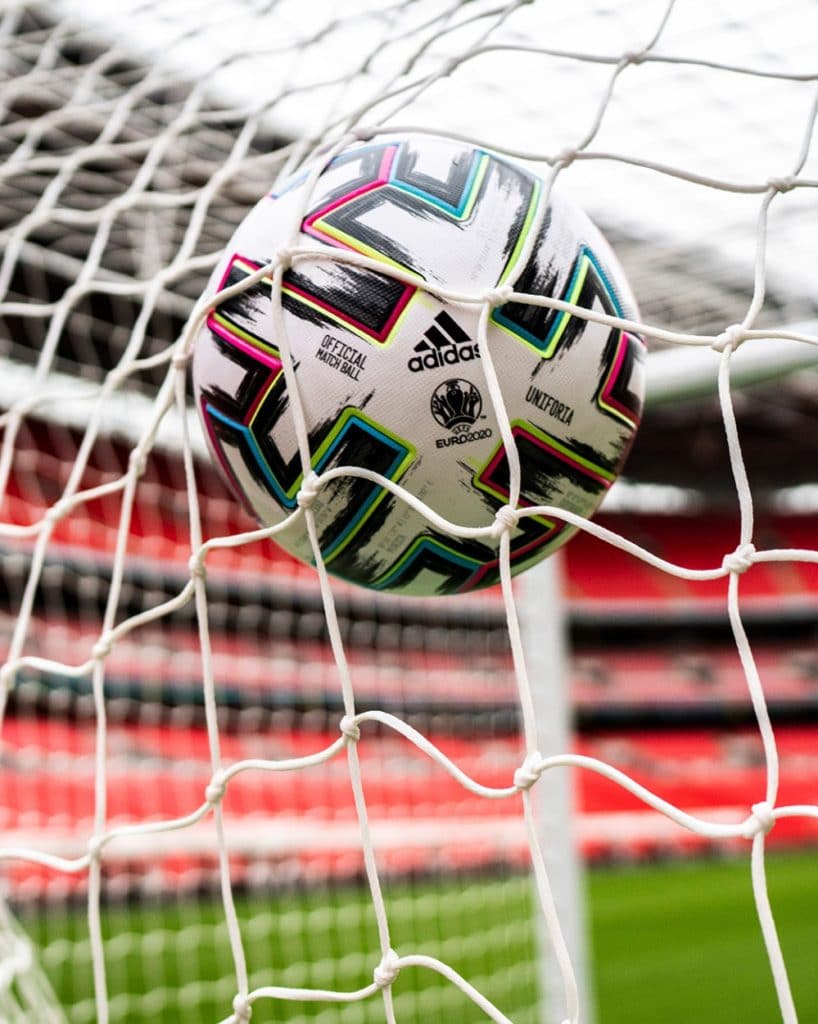 Finally, we come to the design and I have to say this looks supremely beautiful with its multi-coloured treatment. This is the first Euros tournament that will be held across 12 major European cities from London, Glasgow, Dublin, Bilbao, Amsterdam, Copenhagen, St. Petersburg, Munich, Budapest, Rome, Bucharest and Baku.
The GPS coordinates of each stadium feature within intricate designs on the Uniforia, commemorating this unique and historic format. How's that for attention to detail?
We'll try get one of these balls for a review but if you can't wait to get started, you can pre-order the adidas Uniforia from Prodirect Soccer today.