CR7 paints the town red in the Far East.
Could Cristiano Ronaldo be the most hardworking man in the game? The forward just finished a gruelling campaign – winning the Champions League, playing in the World Cup, signing for Juventus and now, he's on tour in China to promote his brand new China exclusive line in collaboration with Nike.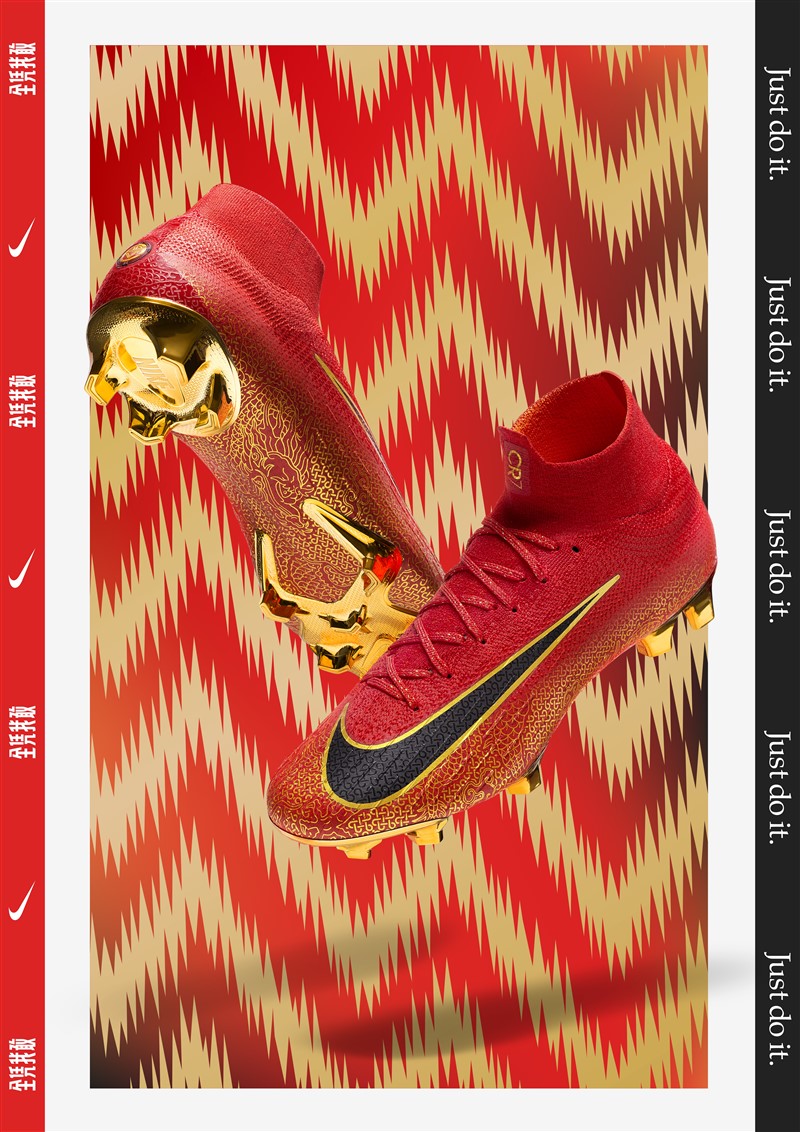 The main highlight of the collection is the Mercurial Superfly Elite FG CR. Sporting a red hot base with gold prints and a dragon motif, there are no mysteries that this is a Chinese-inspired design. While we would like something less stereotypical of Chinese culture, it seems to be working for Nike and their poster boy.
Built for the street is an all-new Nike FC CR7 that features a Nike React midsole for comfort and a gum rubber outsole for durability against concrete pitches. This one's a little classier but still adorned with the golden dragon prints. To top off the collection, fans can also buy the T-shirt with the C罗 trademark on this collection.
This Ronaldo collection is available exclusively in China.