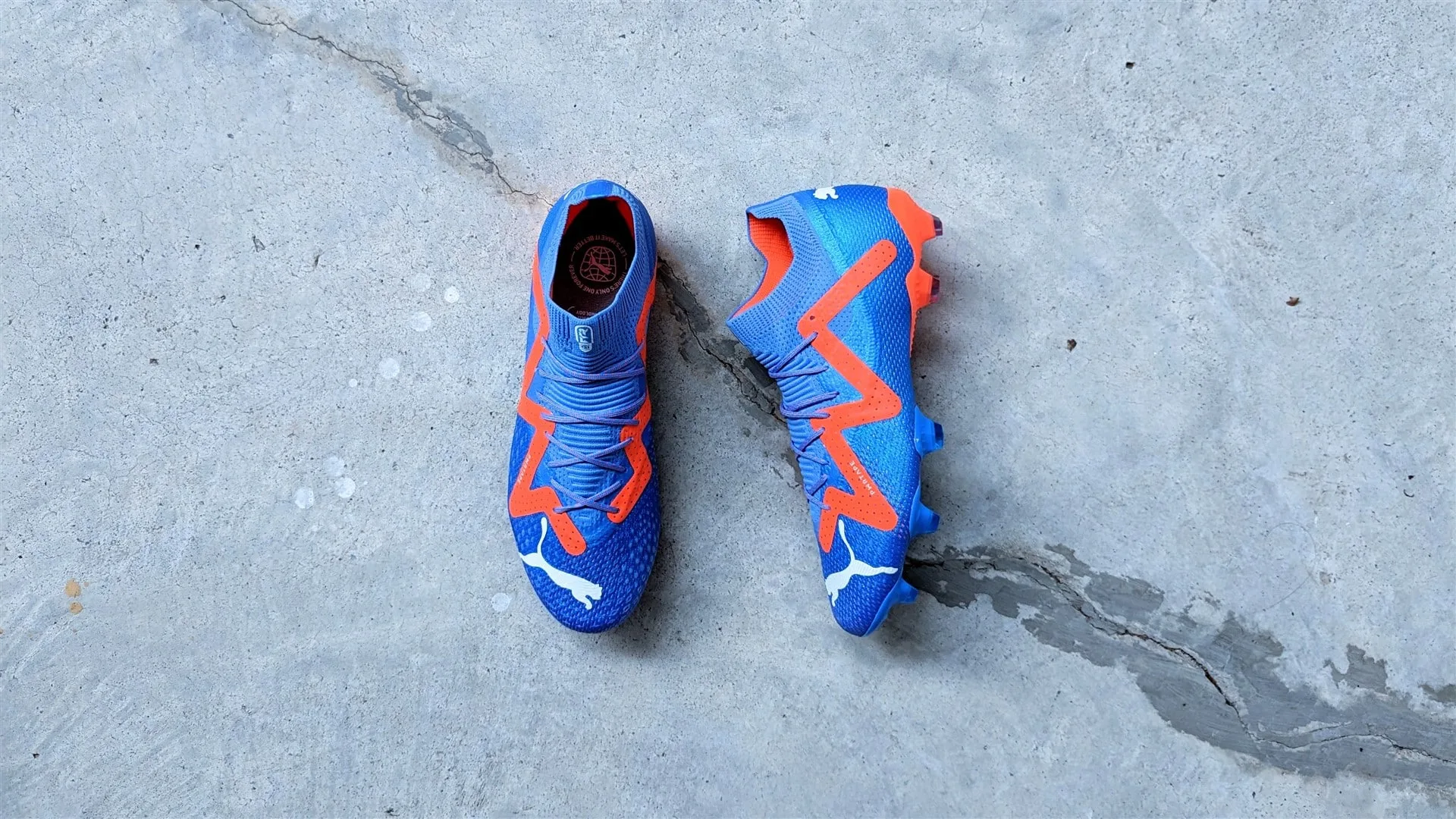 Check out the best prices below
Another stellar addition to the Puma Future line
If there's one silo we've covered extensively on this website more than any other, it's the Puma Future. It's not that we love it more than other brands, but because Puma has launched a gazillion updates and variants to it over the years.
Puma's 6-9 month lifecycle for each silo is easily 2-3 times shorter than most boots that refresh only every 18-24 months.
It's been an interesting ride with the Puma Future as the big cat have had to consistently iterate on their promise of comfort and fit. With the release of the Puma Future Ultimate, we thought they had run out of ideas. But we were wrong.
Adding PWR to your fit
On the surface, the boot looked to be made out of the same knitted textile materials as the last Puma Future Z though Puma has given the upper material a new name – the FUZIONFIT360. This upper combines with the new zigzag PWRTAPE to, in Puma's words, "enhance support for a space-age adaptive fit, letting you play with or without laces" – a promise they also had in the last generation Future.
"The placement of the PWRTAPE is based on strain data collected from measuring strain forces on the upper of the boot during a variety of key football movements that include accelerating, running, cutting and kicking," said Florian Nemetz, Senior Product Line Manager Teamsport Footwear.
"The PWRTAPE has then been integrated in a zig-zag pattern to provide targeted support in the high strain areas. This provides our athletes with optimal support with an ultimate locked in fit so you can move without constraints when performing key movements on the pitch."
New to the Puma Future Ultimate is grip elements in the form of 3D textures that are placed around high touch areas of the boot.
These are meant to add grip with every touch. They're not obvious at first glance as its rough texturing visually blends into the knitted upper texture. They look like scalely, rock-like formations and are definitely rough to the touch. There's not many of them across that upper but there are enough to provide friction upon contact.
Get a grip on the Future
The Puma Future Ultimate is as easy to put on and remains as comfortable as the Future has ever been. The knit around the tongue area stretches easily but still keeps you locked down. From the compression tongue to the toebox, it is absolutely snug and remains one of, if not the most, comfortable boots you can get.
Big praise has to be given to Puma for coming through on their promise for a good fit. We've seen many brands develop updates to their silo and the fit changes drastically with each update. The Puma Future has had so many iterations but the accommodating fit consistently stays the same for the last few years.
The Puma Future Ultimate does fit wide so you can go down half a size, with a small bit of comfortable toe room for you to wiggle.
With great fit also comes great lockdown. My feet and heel were firmly planted into the Puma Future Ultimate and I never had to rely on grip socks to remain stable. Every twist and turn had my feet wrapped securely and I never felt like slipping when making a quick burst in a new direction. Puma's promise of going laceless stays pretty true.
You can go laceless and without losing too much lockdown. But the traditionalist (read: old) in me still prefers the security of laces. Is this the work of the PWRTAPE? I don't know. I still feel that it is a gimmick and it doesn't do that much in the grand scheme of things.
But whatever Puma is doing with the entire construction of that upper, they should keep on doing it because it just works, after all these years.
The 3D grip textures also work moderately well. They do add some friction to all your touches and the knitted material provides a little bit of padding, so striking the ball feels quite balanced. It feels punchy and close to touch and if you've got good technique, the 3D textures can be put to good use. I tend to rely on the textures to kill a spinning ball dead on my instep and to keep the ball close during my dribbles as I'm usually not as good travelling with the ball.
A brand new sole in the Puma Future Ultimate
Puma's FG soleplates for their Future series has always been a little on the conservative side. They're often conically shaped and quite friendly on AG (artificial ground). So imagine my surprise when I saw the angular blades on this bad boy.
These are easily the most aggressive FG studs on the market and I would recommend you only use them on firm natural grass. I have used them on AG and they stick too much to the pitch, especially when pivoting.
The good people of Puma shared their MG (mixed ground) and turf variants for this review and they were both a lot more suited to the AG pitches I play on in Singapore. Pivoting was a lot easily in the MGs and turfs and it didn't cause any discomfort on my joints. I highly recommend choosing the right soleplate for the right surfaces. Do not risk buying the FG if you're playing on AGs.
This is a bit of a surprise considering the Puma Future Ultimate was built with Neymar's playstyle in mind. Neymar's tricky style (and chronic ankle injuries) demand maneuverability and the man has been seen wearing AGs on natural grass. This FG soleplate is built purely for straight line speed so keep that in mind if you're looking for a boot that has some bite.
Puma Future Ultimate – Everything I want in a football boot
Puma has done it again with the Puma Future Ultimate. It's a good looking boot that comes in an exceptionally comfortable package. It fits very well and it can accommodate most feet shapes.
They've even added another string to its bow with the 3D textures, giving the adidas Predator Accuracy a good run for its money. It's not as grippy as the Predator, but there aren't many options out there that provide these grip elements so it does stand out by default.
I don't fancy that FG soleplate but having switched to the MGs full time now to play on AGs, I can't help but love this amazing boot. It's got everything I want in a boot.
Whatever way Puma updates this boot in time to come, I have no fear. I am very sure it will keep performing at its high standards.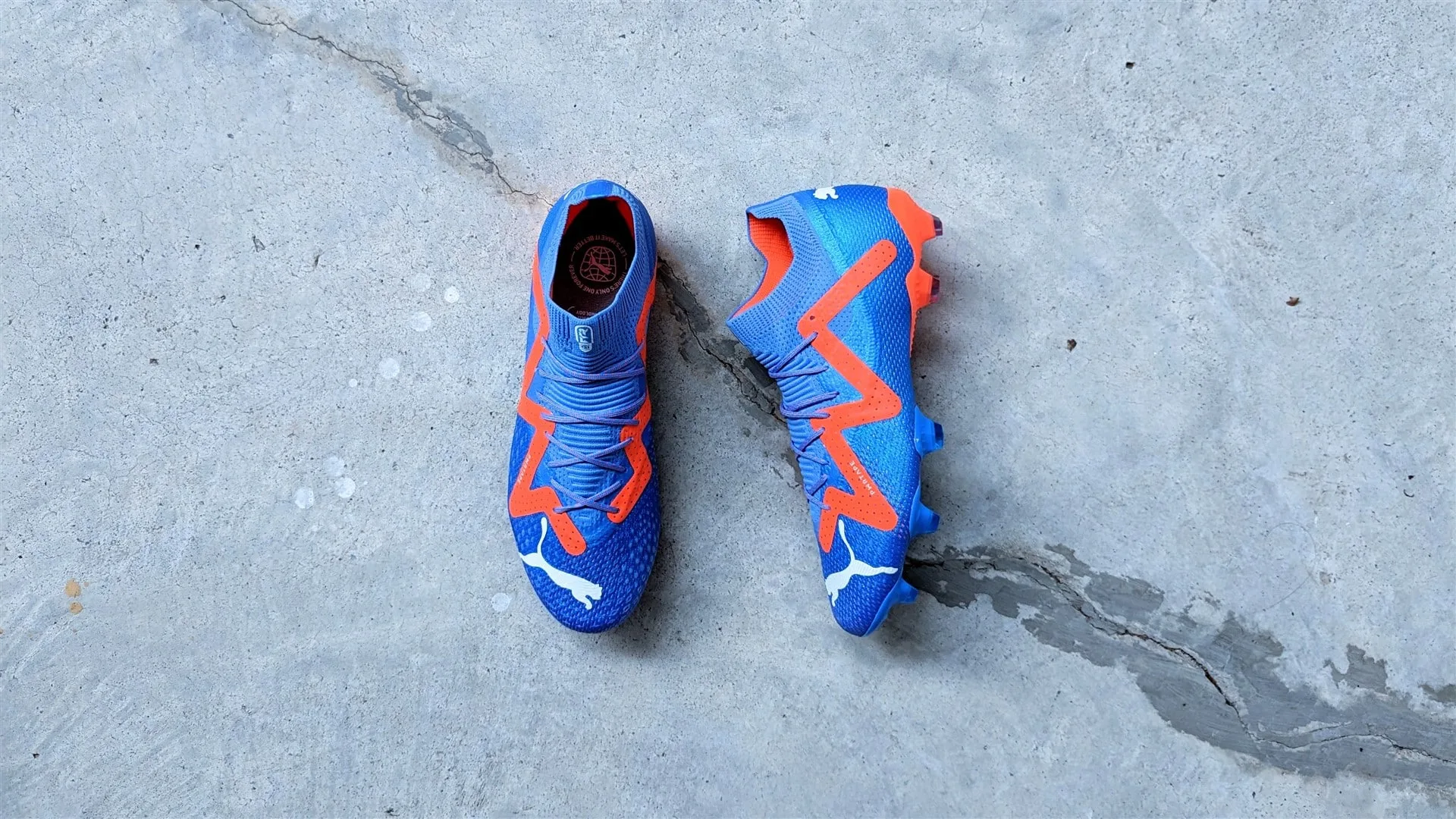 Who is this for?
Players who love a comfortable and well-fitting football boot.
The Good
Comfortable
Great fit
Grip textures
Great looking football boot
Excellent lockdown
The Bad
FG studs not AG compatible
Check out the best prices below