Hulk out in FBT's second collection with Marvel.
Not content with their excellent collaboration in the lead up to Avengers Endgame, FBT has released another collection for diehard Marvel fans. The current collection features the same popular heroes featured from the last time, namely Iron Man, Thor, Captain America, Spider-Man, The Incredible Hulk and Black Panther, with 2 designs for the King of Wakanda.
These tops are meant for football training and come in bright colours that represent the characters you support. The most eye-catching of the lot has to be the "Wakanda Forever" top which we're sure will be popular in tribute to the late Chadwick Boseman who played the titular character.
The webbed graphic on the Spider-Man top is sure to please fans of the friendly neighbourhood wall crawler. Fans of the 3 OG Avengers who took on Thanos in Endgame can wear their Thor/Iron Man/Captain with the silhouette of their heroes emblazoned on the front. Hulk's jersey is a little on the abstract side though my personal favourite has to be the second Black Panther design – another abstract design that looks like the top view of one of Wakanda's high tech ships.
Sizing and fit wise, they do cut a bit small and are produced for Asian sizes. Even me, a pretty slim Asian man who usually wears small, found their S size to be a the small side especially around the shoulders and sleeves. Go at least a size up to have a comfortable fit.
These Marvel training tops are also on the thin side, perfect for those playing in hot and humid conditions. For those living in more temperate climates, go with an inner compression top underneath your Marvel jersey.
They're now on sale at Premier Football with worldwide shipping. Do you have a favourite? Let us know in the comments below.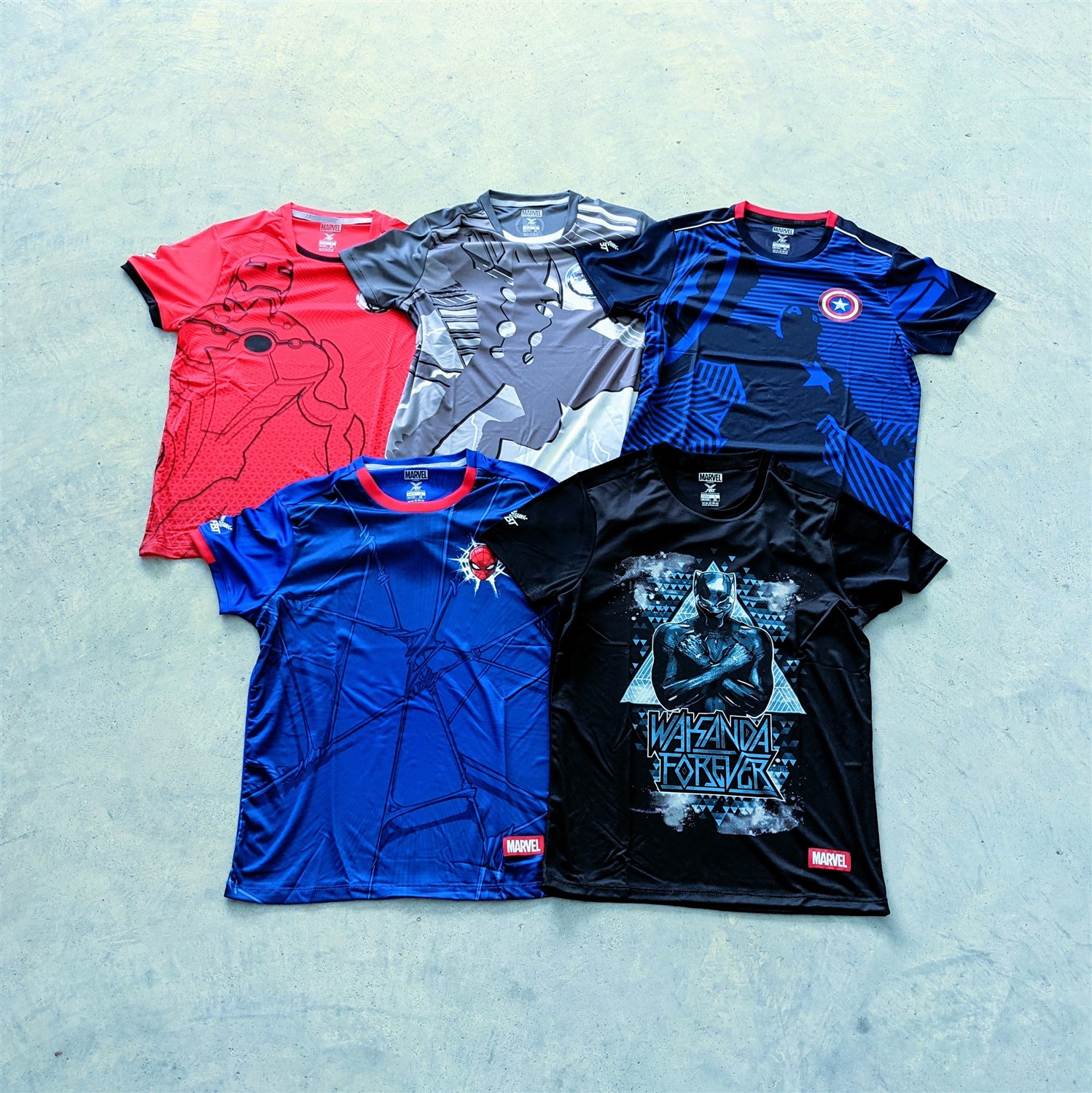 Team, Assemble!
Marvel x FBT Football Jerseys – Phase 2
Premier Football
Assemble on the pitch in your favourite Marvel football training tops.