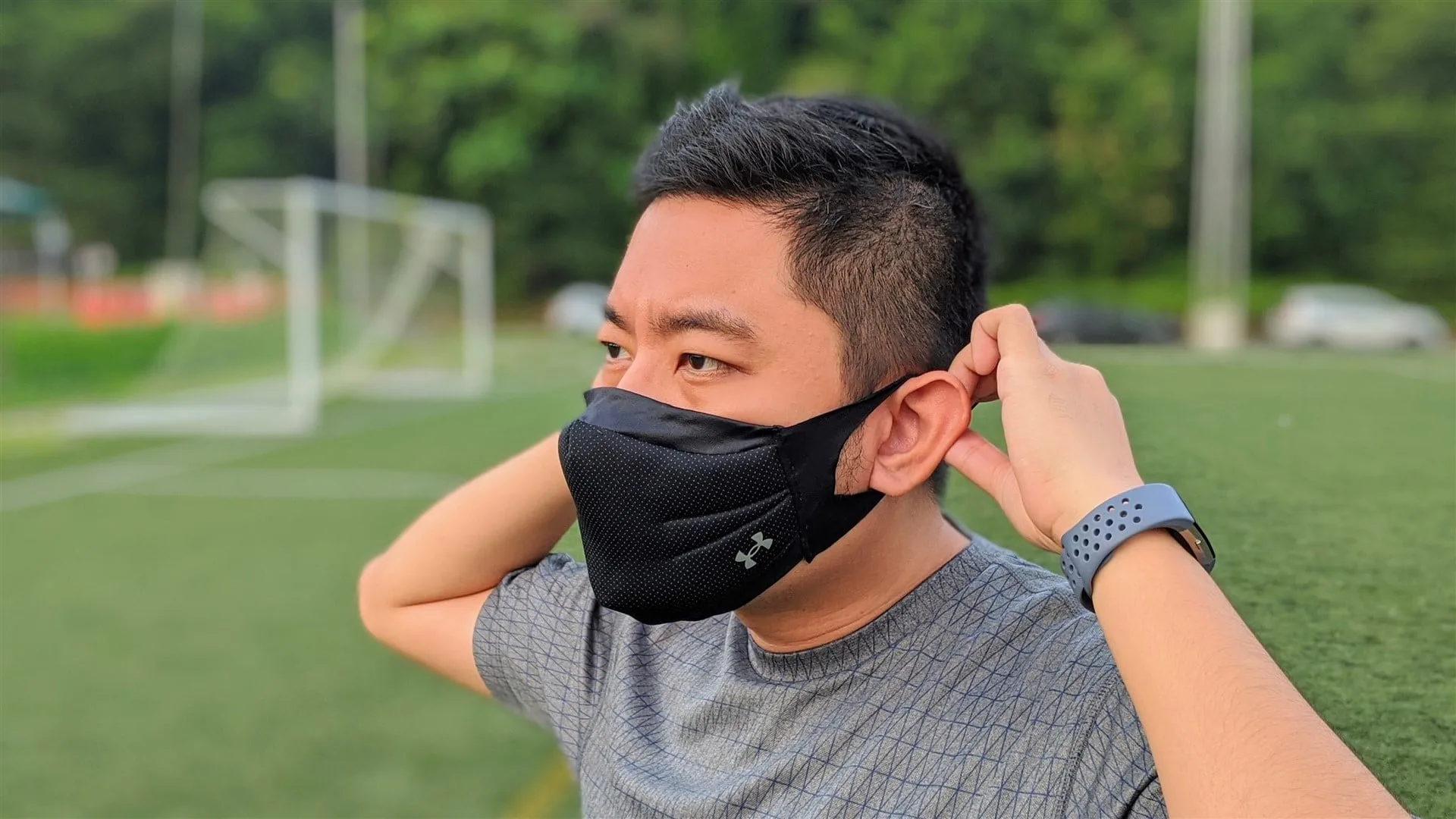 The perfect mask for sports during the age of the pandemic.
No one expected 2020 to hit us with a pandemic. Life stood still for months and many of us were involved in lockdowns and it was not easy to get a workout done outside of home, especially with the need to wear masks.
Face masks have been a necessity this year and they're varied as they come. Not all of them have been easy to breathe in which has made exercising a challenge. And the face masks that have been comfortable to breathe in may not be suitable for sports and heavy breathing.
Like a Ben Kenobi in space, Under Armour heard the cries of millions and through sheer will and ingenuity, created a face mask for sporting activity with the Under Armour Sportsmask.
What is the Under Armour Sportsmask?
There are no mysteries here. It is a mask, for sports. It was built to protect yourself and others around you from your fluids and water droplets while enabling you to breathe easy when exercising at higher intensities.
Knowing that I go for 5k runs, football training and long walks during this pandemic, Under Armour were kind enough to share a set with me. Sizing-wise, I believe most would get a snug enough fit in an M size.
What surprised me most when holding the Under Armour Sportsmask in hand is how foamy and thick the entire mask is. I feared that it would be hard to breathe in it but those fears were gone immediately once I had it on. I've never breathed so easily, and so naturally, in a mask before. I was just in awe of how something this plush could facilitate air flow so easily. Much of the credit has to go to how the mask is constructed.
You might notice that it sticks out quite a bit around the nose. This design is intended to give your nose and mouth ample space to breathe. I can't emphasize how important this was in making sure I was not pressed so tightly against the mask in a battle to inhale and exhale.
My grocery runs were a breeze but it wasn't until I put some strain on the Under Armour Sportsmask that it showed its true colours
Training in the Under Armour Sportsmask
I live in Singapore where it's perennially hot and humid, even in the evenings, and the past month has been an especially challenging time in regards to the weather.
The mask was put through the test across my football training sessions and my 5-7k runs. I have football training twice a week that lasts for 2 hours consisting of drills (passing, shooting, rondos and dribbling) while I slip in my 5-7k runs once a week with each run spanning 30-45 minutes.
I've never breathed so easily, and so naturally, in a mask before.
To my surprise, the mask holds up really well through all my exercises. Breathing was a breeze and there was no issue, even during the higher intensity drills. Sure, you do get a slight bit of warmth when you breathe out but that dissipates quickly and you never feel uncomfortable. I'm sure this would be even less of a problem if you were in a temperate climate.
It also happens to be the "Hungry Ghost Festival" in Singapore where incense is burnt along the streets and in communities. The air is generally pretty ash-y and smokey during this time but the Under Armour Sportsmask was able to filter out some of that smokey smell during my runs. I can't scientifically claim that it filtered out any ash particles but it definitely reduced the smell of smoke as I ran.
One tiny issue, however, is how all that foam soaks up quite a lot of sweat. The good news is that the mask never feels heavy during your activity and you'll only realize how much sweat it soaks up after you remove it to place it in the laundry basket. The mask dries pretty quickly at approximately half a day when air dried in a humid Singapore environment – quite commendable for something that thick and padded. For the rest of the world, it should dry much more quickly.
Master of lockdown
Where it truly shines is how it stays on your face no matter how rigorous the actions are. It was really put to the test during my 2v2 sessions where the pace was increased. We were encouraged to dribble and also constantly be scanning our environments for our partner and our 2 opponents. All those quick head turns and 1v1 challenges didn't move my mask one single bit.
I can't help but feel that the inner layer that spanned my chin and jaw area adhered itself to my skin even more as I sweat. It seems to be activated when in contact with moisture even though it had no "grip" elements in view. There were no slippages and no residue around that area.
I haven't been able to confirm with Under Armour if the material was activated by moisture to lock itself to the skin, but if it did, someone please give the Under Armour R&D team a raise. This is pure genius.
Even Google Assistant understands me now
A problem with most masks is how it muffles your voice. Communication is often overlooked when it comes to procuring a mask and it's especially important in sports. A few minutes in, it occurred to me how clear my voice was in the mask despite all that padding.
Calling out to team mates to pass the ball didn't sound like a bad Bane impersonation. Call outs to pedestrians during evening runs came off friendlier and didn't sound like threats to lock down Gotham City.
Hell, even Google Assistant understands what I'm trying to say. If it's good enough for Google Assistant and my training teammates, it's definitely good enough for regular day to day use.
An essential for any sports activity
I'm genuinely surprised at how good the Under Armour Sportsmask is. On top of its core function to keep in/out water droplets, its ability to let you breathe so naturally while adhering so well to your face and allowing you to project your voice is some next level stuff.
This is more than good enough for day-to-day use and perfect for those participating in any sporting activity – light or heavy. For those who've always complained about not having an opportunity to go to the gym or go for a run because their current face mask makes it tough for them to breathe, the Under Armour Sportsmask is definitely the solution for you.
It might be tough to get a set now as they're quick to sell out but do follow your local Under Armour social media accounts to be kept abreast of when they're restocked.
At S$35, the mask is more expensive than your every day face mask but this is no ordinary mask. This is one of 2020's best innovations and for that price, it is worth every cent.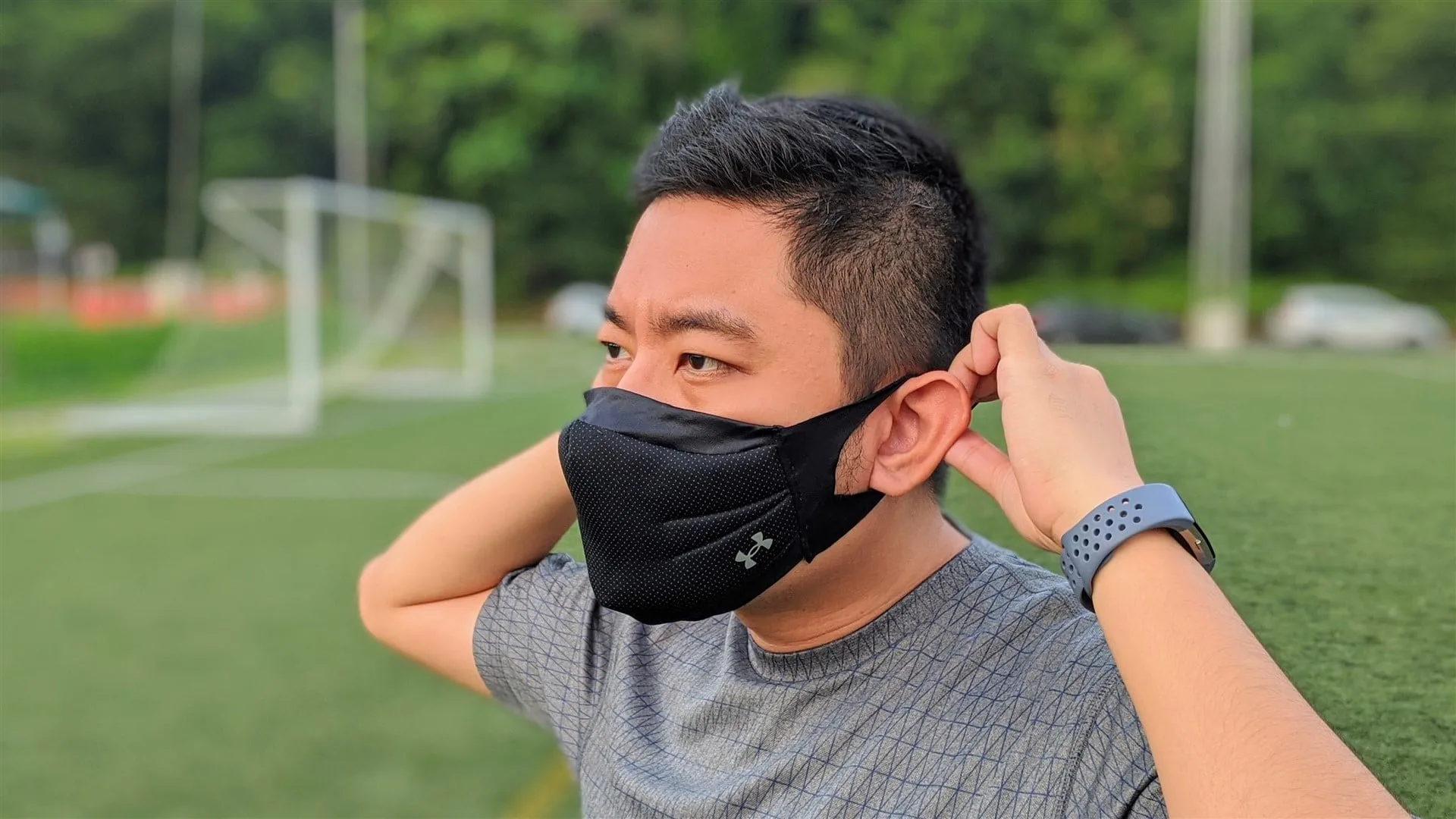 Who is this for?
Perfect for anyone who wants a mask for sports and for day-to-day use.
The Good
Breathable
Quick to dry
Clear voice projection
No slippages
Well ventilated