Introducing 5 of the most spacious boots available.
Updated on 31 Aug 2023 to reflect latest boot models and reviews.
If you're cursed born with wide feet, now's probably the best time to be playing football. Unlike the old days where your only choices were leather boots (due to its ability to stretch), brands these days seem to have "upsized" their offerings. Many boots on the market now tend to err on the wider side, with even the notoriously narrow Mercurial series being able to accommodate medium width feet.
Before we begin though, some disclaimers here. "Wide feet" is a very vague term as there are many parts of your feet that can affect the fit and how "wide" your feet really is. For example, Asians tend to have flatter arches, which leads to a wider and higher midfoot. Our list serves as a very general guide for people with wider forefeet based on boots we have reviewed before.
Puma Future Ultimate 2023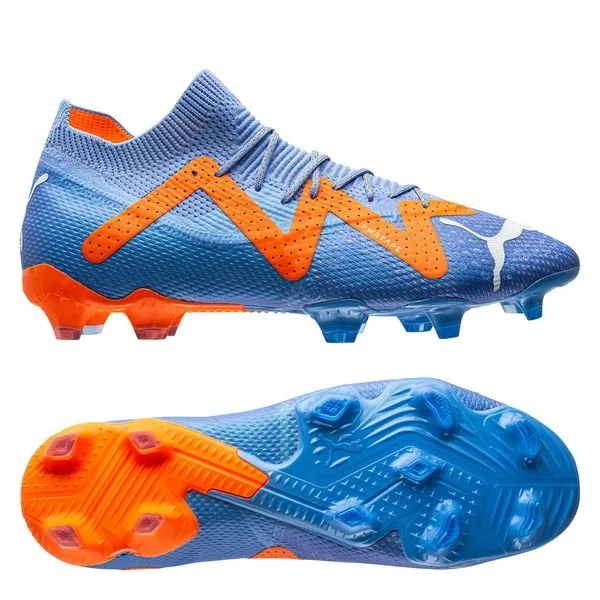 Sock-like comfort
Puma Future Ultimate
Multiple stores
Best fitting boot on the market
Featuring one of the more popular features among wide footed individuals, Puma's latest edition on the Future line, the Puma Future Ultimate, features a very accommodating fit across the entire upper thanks to its FUZIONFIT360 compression material.
This is complemented by Puma's excellent knit technology, which gives the entire boot a very sock like feel – one of the few boots on the market to still have a knit upper.
Performance-wise, the Future provides a close, natural touch on the ball while also featuring some grip textures to aid in your touch.
Under Armour Clone Magnetico Pro 2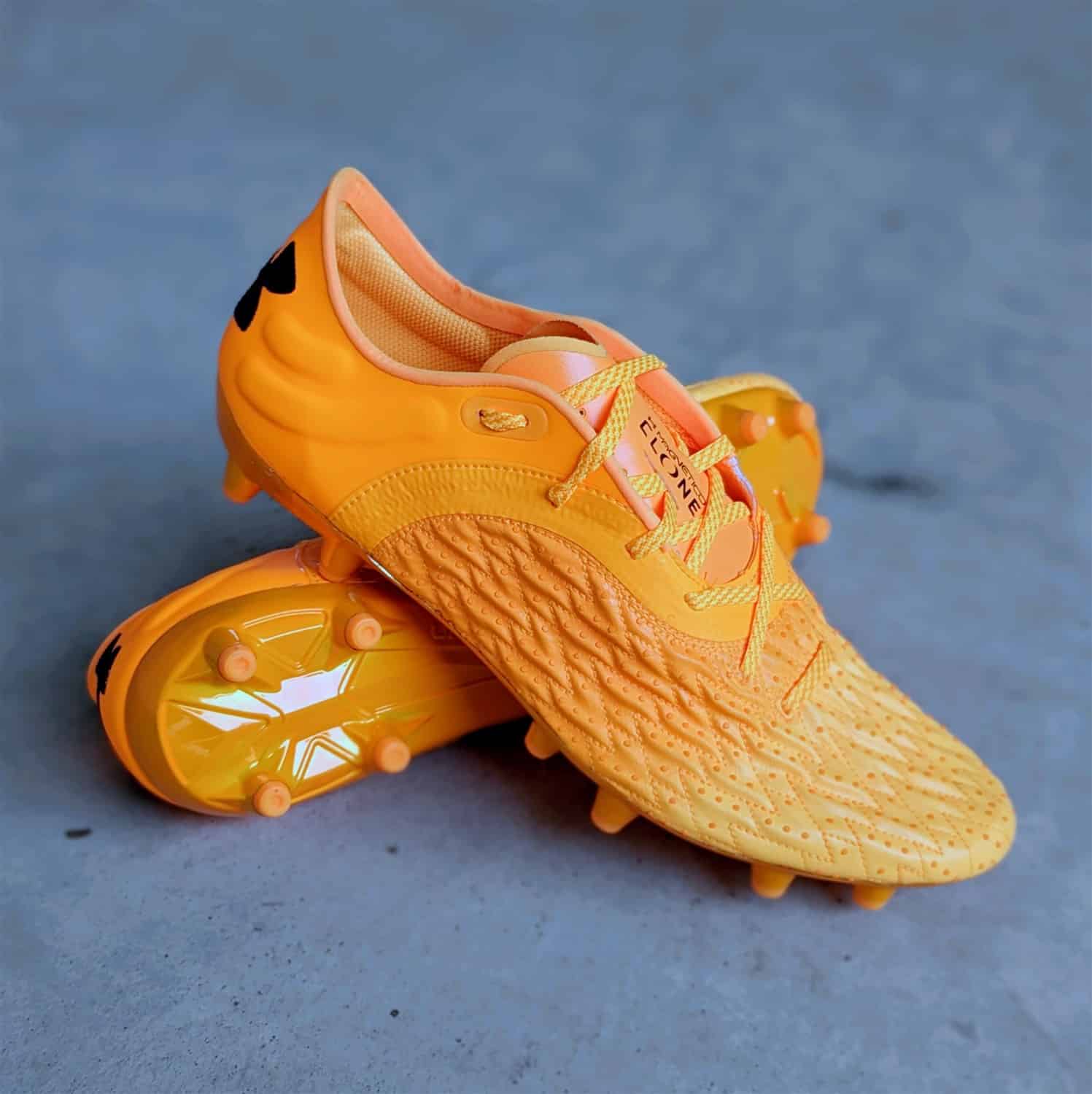 A soft quilted upper
Under Armour Clone Magnetico Pro 2
Multiple stores
Wraps your feet in an airy, comfortable upper.
The Under Armour Clone Magnetico Pro 2 is a very unique football boot. A traditional tongue and lace construction allows you to slide your wider feet in easily.
However, the star of the show is that quilted upper that is soft and airy but also relatively thin and stretchy. This stretch, alongside the wider girth of the boot makes it an underrated gem for wide footed players.
Adler Yatagarashu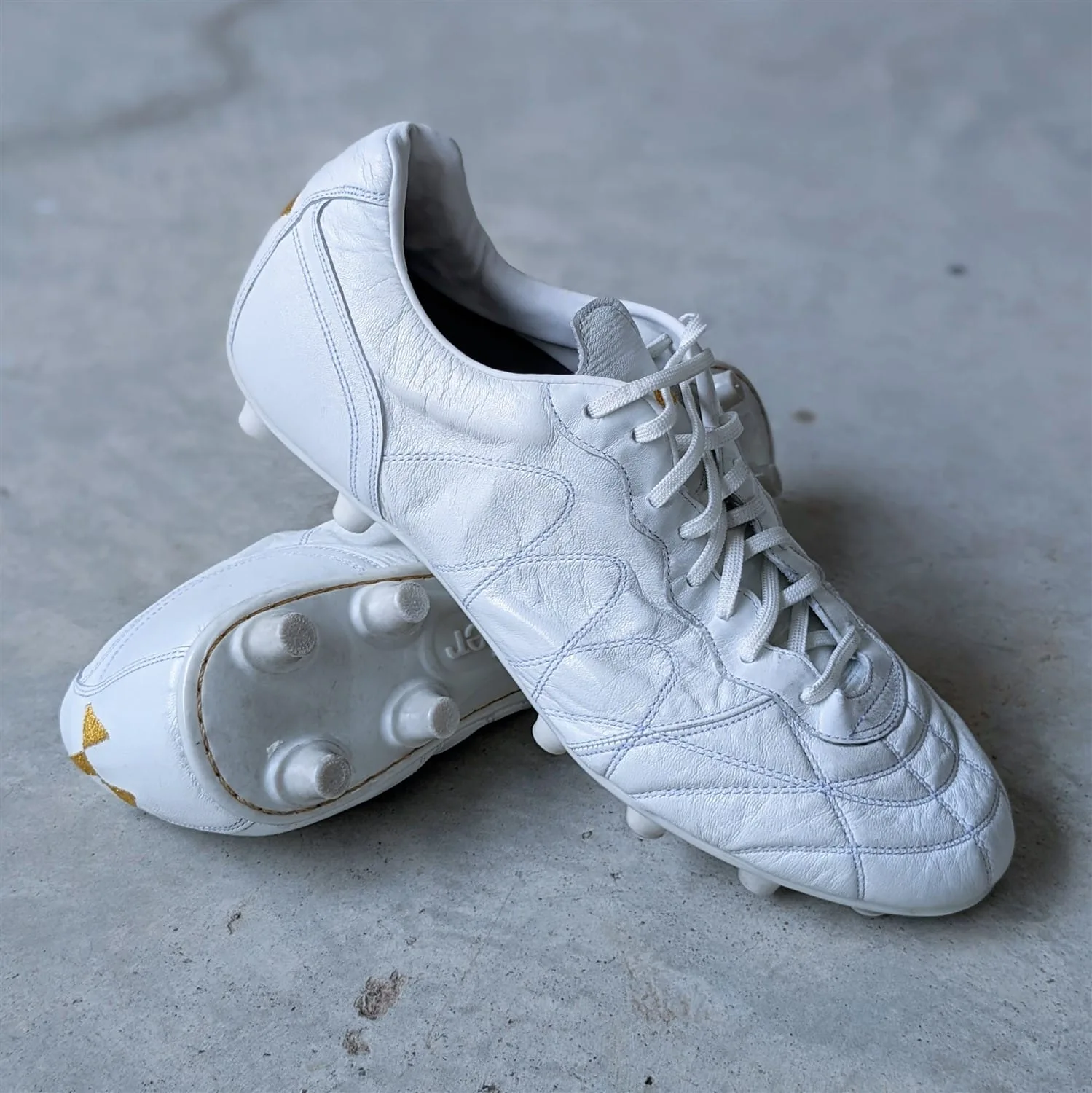 Sublime modern leather boot
Adler Yatagarashu
Direct
A modern leather boot that must be owned by any fan of leather.
A boot that doesn't have the profile of its peers but is one of the best leather boots in the market, the Adler is must-buy for leather boot aficionados. An uber thin leather upper, lightweight with a springy soleplate, this is a modern football boot that just feels so impressive with each wear.
Further more, it fits wider footed players and putting on a pair of Adlers is a breeze with its tongue construction. Lockdown is also fantastic as the zig zag lace loop placements help secure your feet tightly with a simple tug on the laces.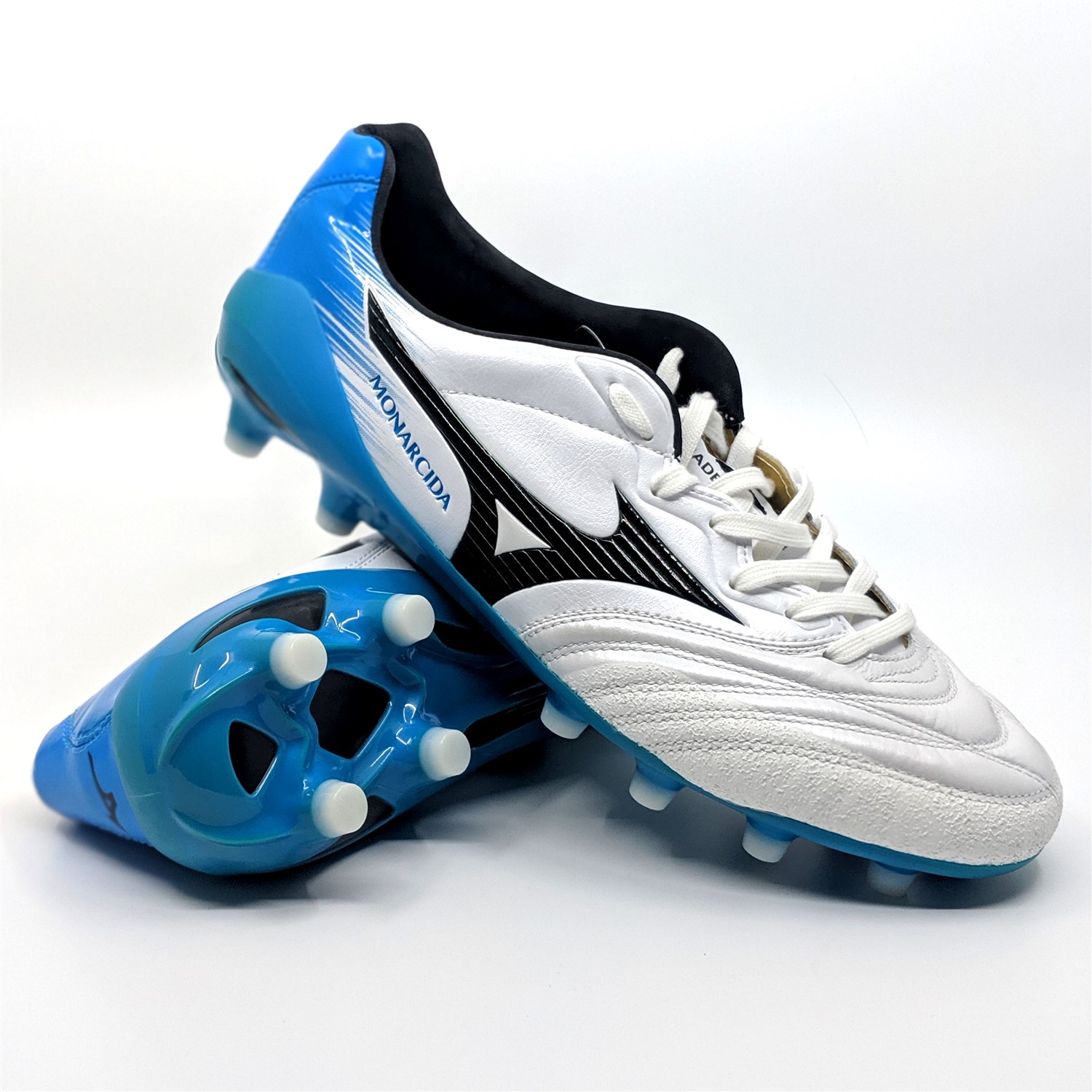 Lightweight and durable
Mizuno Monarcida 2 Neo Japan
Prodirect Soccer
A wide, soft and durable leather boot that's meant to last the distance through training and match days.
While we've plonked for the Mizuno Monarcida 2 Neo, the truth is that there are several Mizuno boots that could have been on the list such as the Mizuno Wave Cup Legend or the Mizuno Morelia 2 (2015). This is because they are all leather boots, which in time will expand and mould to your feet's shape.
The Monarcida 2 Neo, however, takes the crown thanks to its value. At S$179, it's great value for money as it has the added benefit of being part of Mizuno's Made in Japan series, which sees it lasted for 24 hours to improve the fit and longevity. While it's a speed boot, its also got a slightly padded leather upper that moulds to your feet and gives a natural touch on the ball.
It's perfect for the Sunday football warrior because of its durability and how protective and solid it feels despite only being 185g. We love the extra touch of a rubberised lip to prevent the leather from wearing out as well as the grippiest outsole in the business to save you from purchasing grip socks.
Nike Premier 3.0 – No frills, old school charm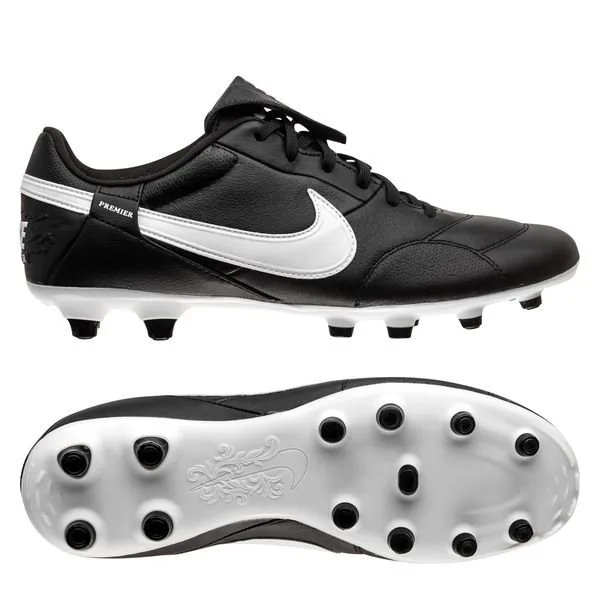 A Classic, Modernized
Nike Premier III FG
Multiple stores
Timeless performance in a stretchable, premium leather upper that offers out-of-the-box comfort for wide/flat footed players.
One of our Resident Boot Nerd's all-time favorites, the Nike Premier can do very little wrong. The modern-day classic features a classic kangaroo leather construction which Nike calls "Premier" leather.
As with all leather boots, the Premier 3.0's kangaroo leather upper will stretch over time to form to the shape of your feet, making it an ideal solution for individuals who have difficulty fitting comfortably into other materials available on the market. In addition, the tongue makes it easy to slip on and off the boots while the suede lining around the heel ensures a luxurious feel and adequate lockdown.
The touch on the ball feels soft and padded just like any traditional leather boot would feel. The FG studs are also very short, making them suitable for AG pitches. And about S$120, it is excellent value for money.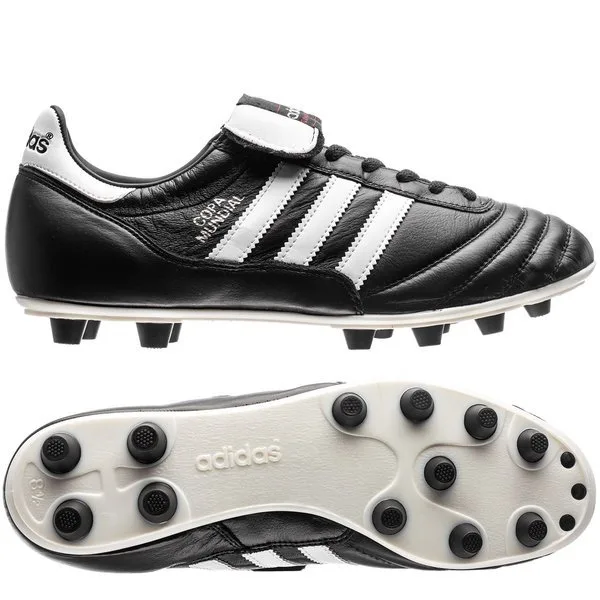 A large boot for wide and flat feet
adidas Copa Mundial
Multiple stores
Easy to put on with a very wide and long cut, perfect for flat feet.
Moving on from boots inspired by the old school to a boot that is literally from the 1970s. The adidas Copa Mundial is timeless classic and adidas has hardly changed a thing from their heritage boot.
The Copa Mundial cuts really wide and long. My feet are or regular to slightly wide and even so, I've had to go a full size down in them. In retrospect, I believe I could go a further half size down. The boot also comes with a classic tongue that helps stretch open the mouth of the boot for easy entry. The boot's so old school that they come unlaced so you can customise the fit across your feet too.