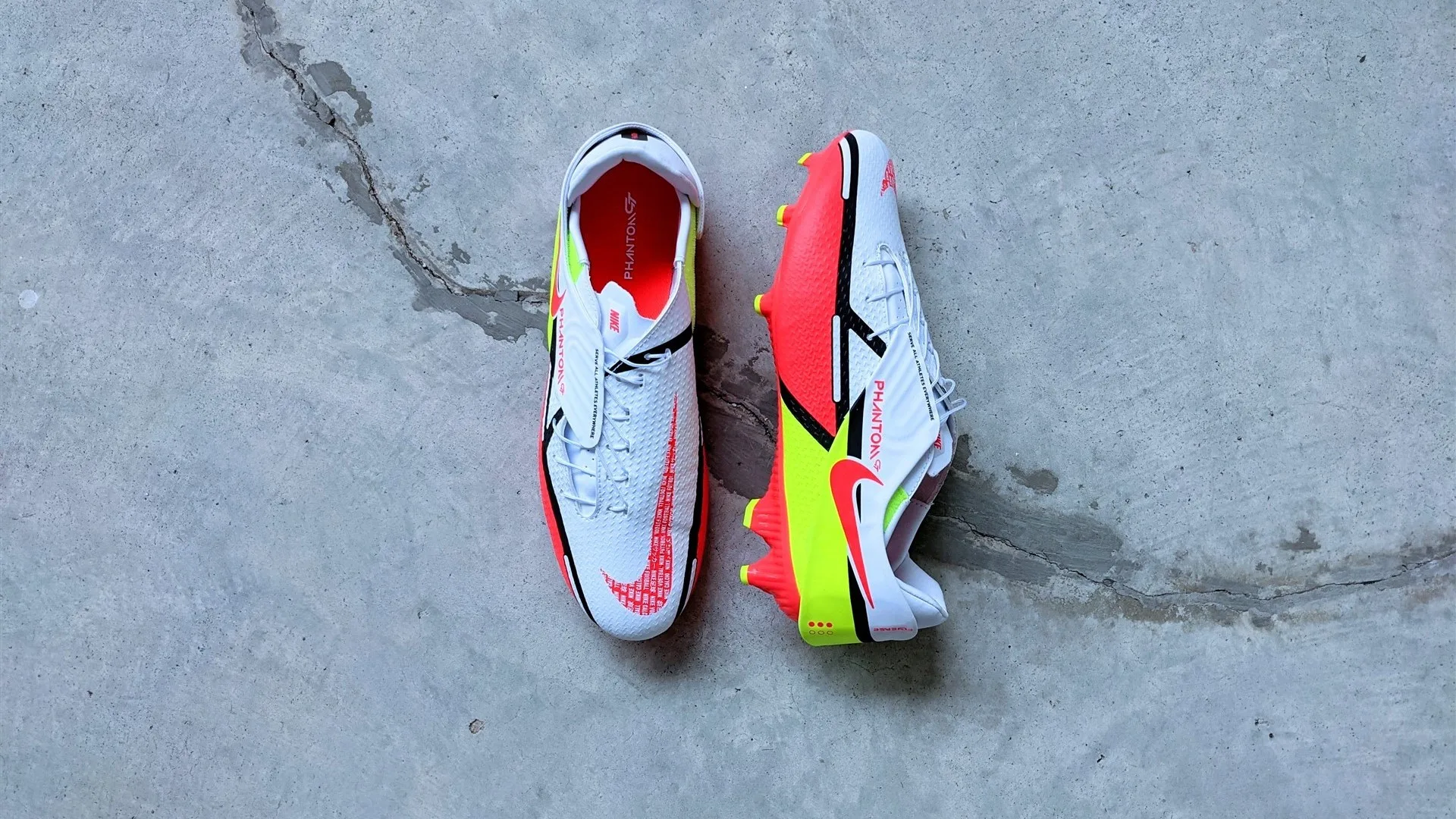 Check out the best prices below
Flyease – the coolest new innovation.
Football boots haven't really innovated with new concepts for a while. For the most part, it has been about developing new materials, making boots lighter or perhaps, rehashing past concepts like grip zones.
However, once a generation, something really out of left field comes into play and challenges the status quo. This innovation came out of nowhere but we're really excited to have it tried and tested for football for the first time.
Ladies and gentlemen, introducing… Nike's Flyease technology.
What is Nike Flyease?
Flyease is an innovative concept pioneered by Nike which aims to make it easy for people to put on shoes. The tech was made popular when Nike incorporated this technology in their lifestyle shoes. Most of the designs involved an easy entry around the heel area that allows slipping on of your shoes to be a breeze.
Its most groundbreaking iteration was the Nike Flyease GO which saw their shoe break into half for an easy slip-on effect. It wasn't just a cool concept but it also enabled kids and people with physical disabilities to put on their shoes more conveniently.
When Nike introduced Flyease into a pair of their football boots, we had to check this out for ourselves.
Applying Flyease into the Nike Phantom GT Academy
Nike's application of the Flyease technology is pretty unique. Unlike the collapsible sole of the Flyease GO, the main focus on their football boot is around the heel.
You get 2 main components around the heel – the heel cup and the velcro band.
The heel cup's loosely attached with part of it sewn onto the boot and further supported by rubberised wires. This makes the cup pretty loose and you can easily slip your feet in while the cup stretches back to accommodate your foot's entry.
This means there's nearly no lockdown so it's down to the velcro band to secure your heel in place by wrapping around the entire cup. There are no laces. In its place, this band is also connected to the interior side of the boot so that by pulling it across your heel, you'd also be pulling down on one side of the upper, wrapping your feet tightly.
Nike's design team did a great job too with the messaging on the inside of the boot – a nod to not just their mission but also Flyease's impact on kids and disabled athletes. You'd love to see it.
With Flyease still being an experimental concept, Nike decided to play it safe by only applying it to their "Academy" range – their affordable take down variety. It made sense as many might not be keen on paying top dollar for an experimental concept and they're still in the midst of assessing its popularity and performance.
So expect the Phantom GT Academy Flyease to be pretty basic in its materials and features – bar the Flyease tech of course.
Is the Nike Phantom GT Academy Flyease any good for football?
The short answer is… yes, it damn well is. I was really surprised that the lockdown of the boot was decent for what seems to be an experimental concept.
The boot, like its Elite variant is a little on the wide side but I didn't have too much of a problem going true to size as the Flyease feature made fit feel a lot more customizable.
I wanted to be conservative and did some slow jogs first in the boot before moving into dynamic warms ups like leg swings, hip twists and leaps into the air. All through those exercises, my feet was fairly locked in with some light movement within the Phantom GT Academy. A couple of attempts to resecure the velcro at the start of the test definitely did the trick to improve the lockdown as the session went on.
I never felt like I had a problem running through the range of motion with the Nike Phantom GT Academy Flyease. From sprints, to changes in direction and striking of the ball, the Flyease technology held firm and my feet, secure.
And I didn't even need to stop the game to tie my laces if they came loose – because I didn't have any.
The rest of the boot wasn't much to write home about but that's understandable for an Academy level boot. The upper felt a little dull and was stiffer than the lighter and thinner Nike Phantom GT Elite variant. The MG (multi ground) soleplate did its job moderately well on AG (artificial ground) with its mixture of FG and AG studs but I'd personally like to have had a full AG variant as I have feet that's sensitive to stud pressure.
Great for kids and casual players
To use a food reference, Flyease is like what Impossible beef is to regular beef. If you're exceptionally discerning, yes you may notice a slight difference. But for the 80% or so out there, it won't matter much. It just… works.
Clearly, the target market for the boots are kids, disabled players and casual players whom I'm sure would not only feel comfortable, but love the Flyease concept. Another group who would love this are parents.
Flyease also allows to accommodate feet sizes a bit more – something that many parents would love when it comes to buying footwear for their growing kids.
I am surprised by how much I like the Flyease technology. I don't think this will be incorporated soon for the Elite models and for their professional athletes but there is a way bigger market for kids and casual players that this could be used for.
In an era where lots of innovation is focused on the premium products, I'm glad Nike are also looking out for the little guy with Flyease.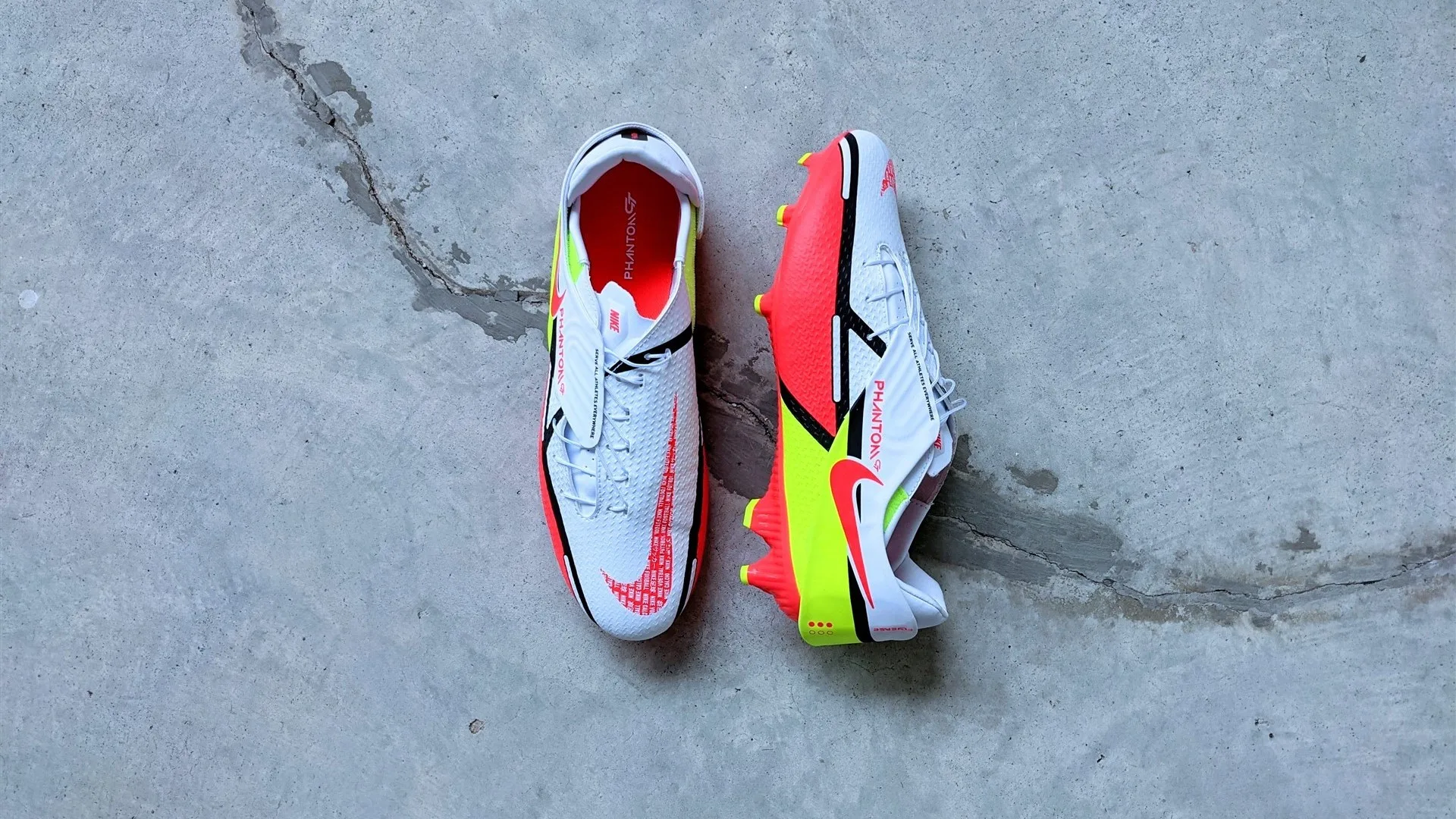 Who is this for?
Kids, casual players and players with disabilities.
The Good
Easy to put on
Lockdown is pretty decent
Unique concept
Great for kids
Accommodating fit
The Bad
Academy model upper doesn't feel premium
Check out the best prices below