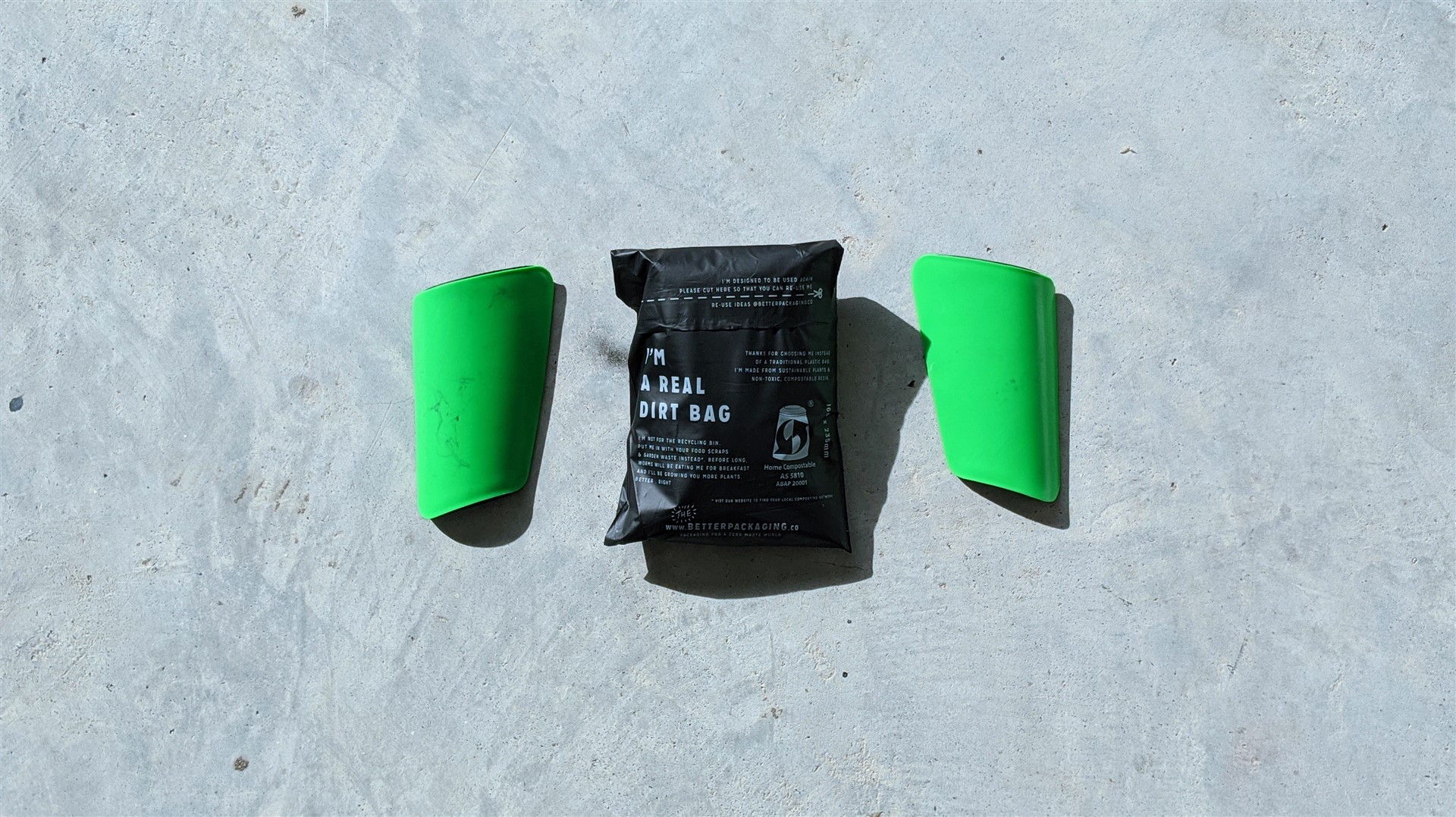 A pair of shin guards that protects you and the environment.
With the football boot industry constantly churning out new products almost on a monthly basis, it's rare to see a company dedicated to being entirely eco-friendly. I was lucky to have met the founder of GreenGuards, Peter Lam, who not only loves football but intends to make the world a better place through the invention of a sustainably developed pair of shin guards.
What goes into creating GreenGuards?
A basic pair of shin guards is generally made from 3 main components – the exterior protective shell, the interior layer and the glue that binds both components. With the shell, Peter worked on getting 100% recycled High Density Poly Ethylene (HDPE). It's the most common type of plastic that can be found in everyday products such as detergent bottles, cutting boards and pipes. The HDPE's sourced, processed and developed in Sri Lanka.
The interior rubber layer, with its visible stripes are actually made from the internal tube of a vehicle tyre – sourced from Indonesia. "I get the rubber from a social enterprise geared towards improving the lives of women and children in South East Asia. They're cut and cleaned in East Java and part of the proceeds from every sale of GreenGuards goes back to the children's education whose village who helps us process this rubber."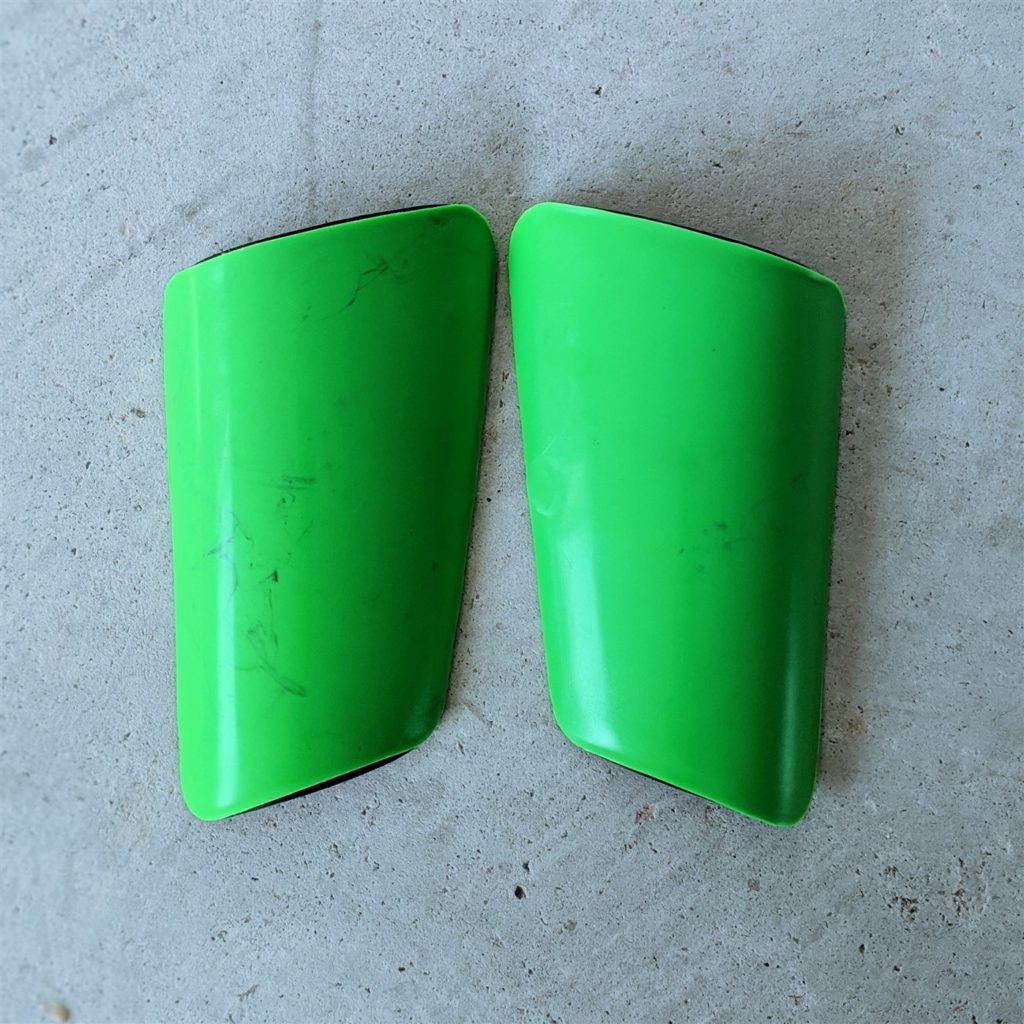 Peter oversee's the last step in the process and adheres the rubber layer onto the outer shell back here in Singapore. "The glue I use is sourced in Singapore. It's an eco-friendly adhesive. What most people don't realize is that the production of adhesives is bad for the environment. It produces a lot of volatile organic compound (VOC) which are harsh chemicals that get released into the air. The glue is certified with a green label that means it doesn't produce nearly as much VOCs are regular adhesives. And that's what holds GreenGuards together."
Furthermore, Peter also includes a recyclable bag with every purchase of a pair. GreenGuards also come in a black compostable package that means that it isn't only biodegradable but goes one step further by providing the earth with nutrients once the material has completely broken down.
"I'm really proud of the social impact we have with GreenGuards," added Peter.
Unpacking GreenGuards
The GreenGuards shin guards come in three colours – black and two different shades of green. Our set was neon green, the most popular of the colours as they're currently sold out. Look closely and you'll notice some black marks which initially looked like scuff marks to me. Peter clarified that such markings are common due to the refining and recycling process. It's a bit of a shame but Peter's looking into new colourways (camo perhaps?) that could mask some of those marks more naturally.
My pair of GreenGuards did feel very sturdy and light though they didn't come with sleeves or straps to secure them against the shin – very old school.
A green light for performance
As you can imagine, GreenGuards were easy to slide into my socks without much fuss or bother. The rubber layer kept them secure though as I sweat throughout the game, they predictably slid slowly down towards the ankles.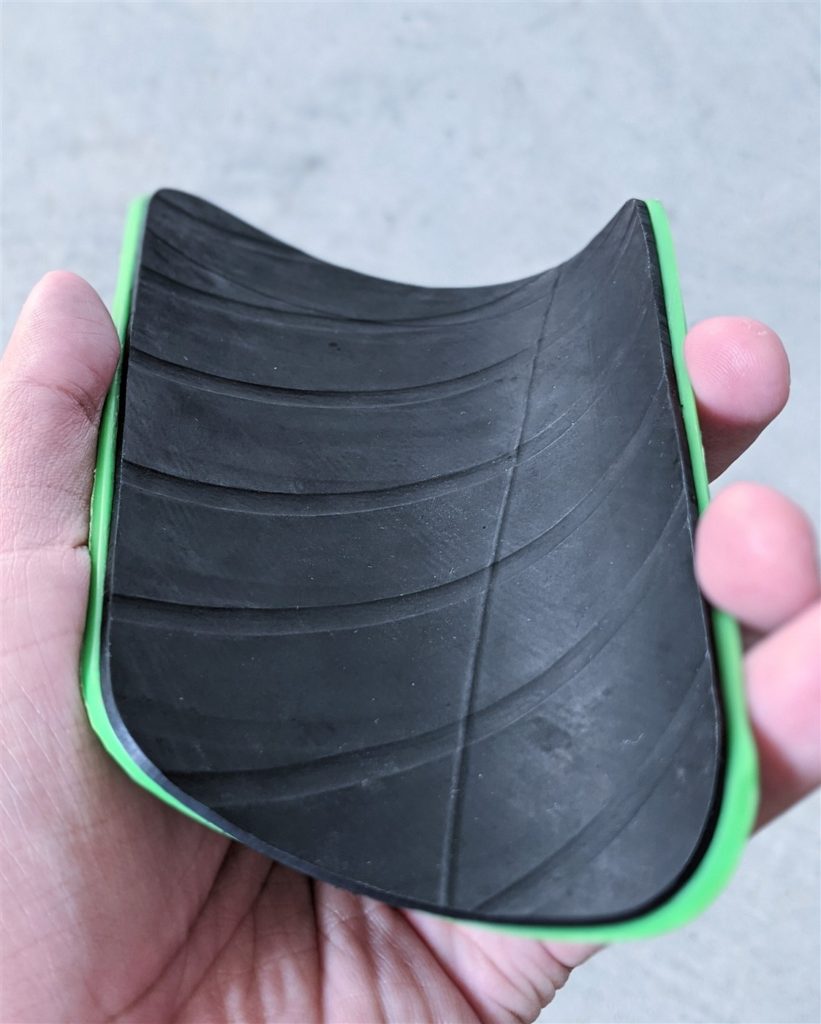 They're not uncomfortable in any way and I was glad with a piece of intuitive design. I noticed that the inner part of the shin guards were a little higher than the outside. This is because your shin tends to be placed closer along the inner part of your leg and the increased height of that area is meant to provide more protection on those areas.
I was lucky to not receive a lot of kicks during my test games but the sturdy GreenGuards kept my shins protected during some tough collisions. GreenGuards' shell is pretty strong and I hope Peter can produce an iteration which can aid in keeping them on my shins for much longer.
Cleaning my shin guards were a breeze with a quick rinse in water and some light soaping. I quite like this as some of my previous shin guards had a fabric inner lining which was not easy to dry nor odour-resistant. The rubber/plastic combo on GreenGuards was just perfect for me.
An admirable product that will get better
I truly commend Peter's efforts in developing GreenGuards. They're a good pair of shin pads that does its job fairly well. The fact that he's also looking for this to contribute to communities is excellent.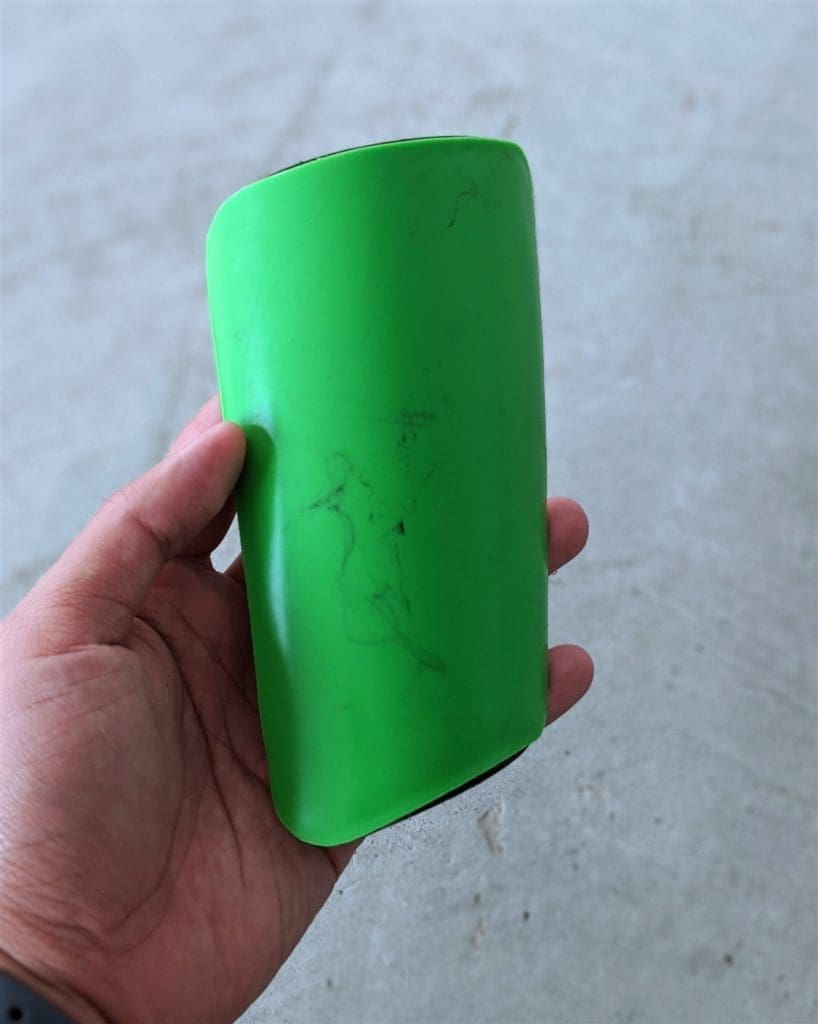 However, for a general consumer, I would think GreenGuards is a tad bit on the pricey side at SG$39 per pair. I do understand that recycling materials come at a premium but the price tag may be a small barrier to some. Perhaps with some new and cool colourways, it might just convince more people to buy them in the future.
Ultimately, green initiatives are the future and we're glad that GreenGuards are doing their part in the football space. If you love saving the world and football at the same time, do give them your support. He's definitely got a supporter in me.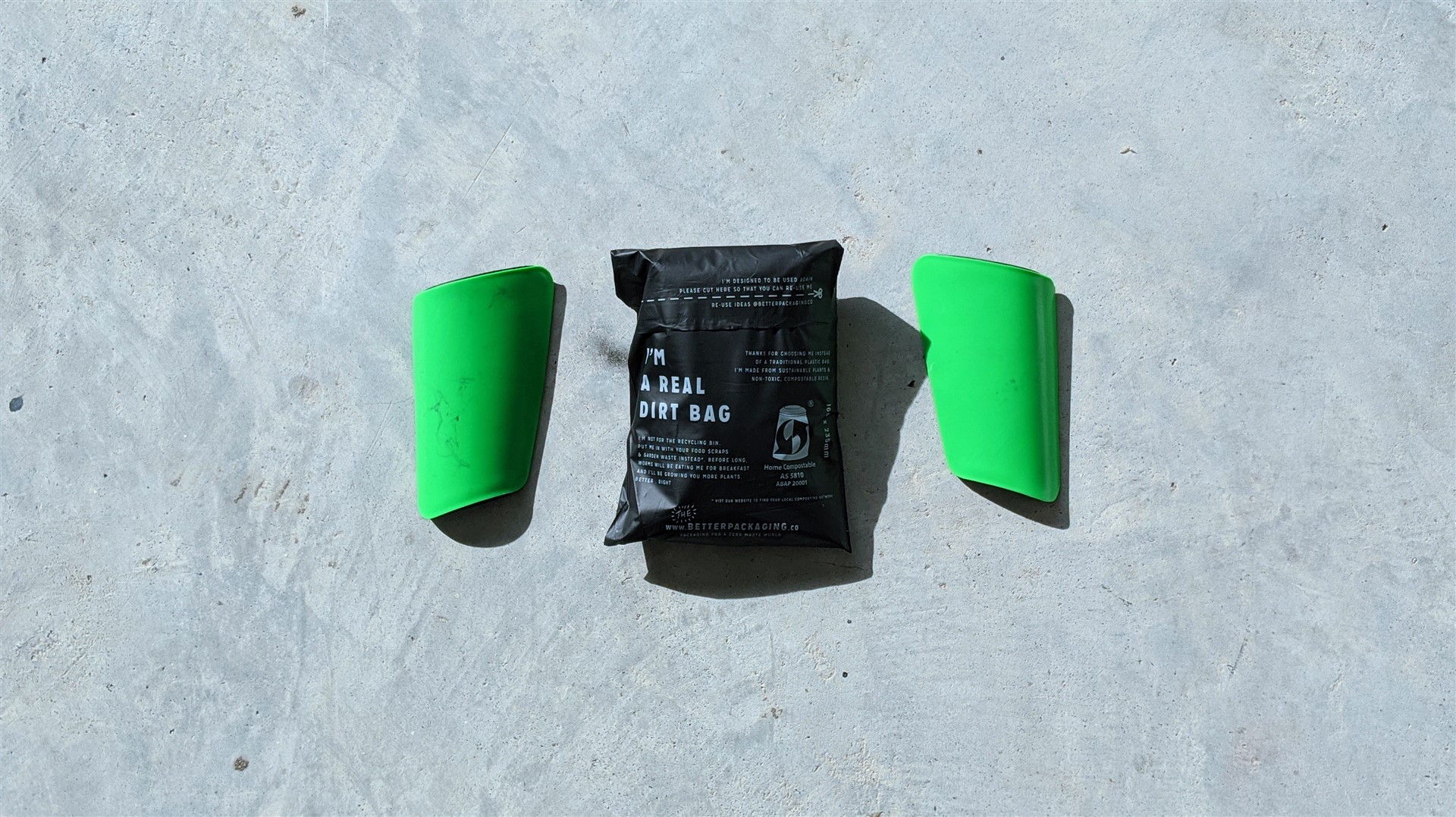 Final Thoughts
An eco-conscious shin pad that does its job well while looking to take care of the environment.
The Good
Sturdy and strong
Eco-friendly build
Socially responsible
Easy to clean