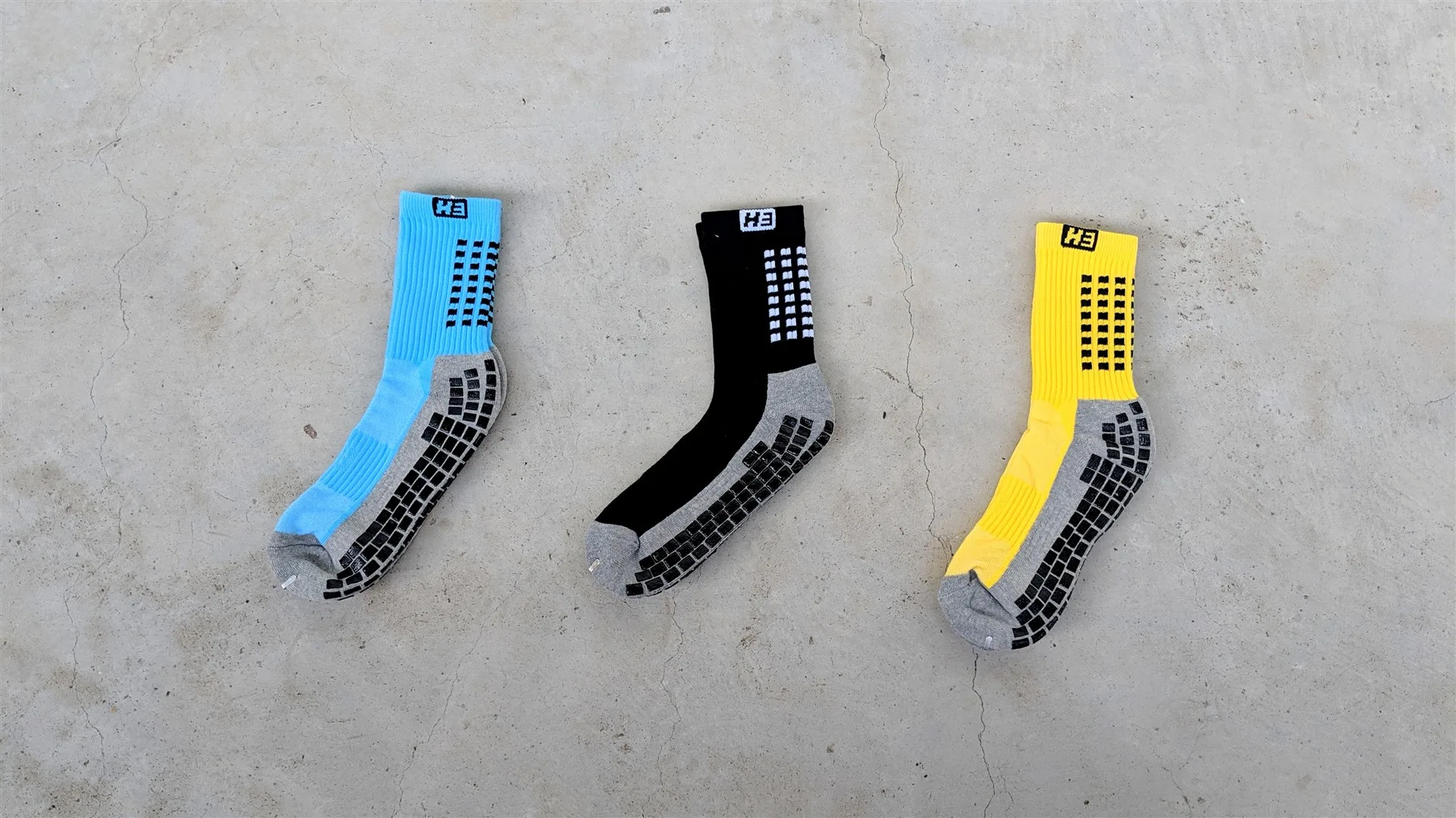 Is H3 Superb socks a quality product or a Trusox rip-off?
Since Trusox came into the picture in recent years, there has been a boom in demand for "grips socks" that contain anti-slip properties to keep you locked in to your football boots.
Most of them do not work as advertised (we're looking at you, Nike) but Trusox has been the leading name in grip socks with its iconic dotted design and player endorsements.
So imagine my surprise when H3's Superb Socks dropped onto my lap looking exactly like a pair of Trusox socks.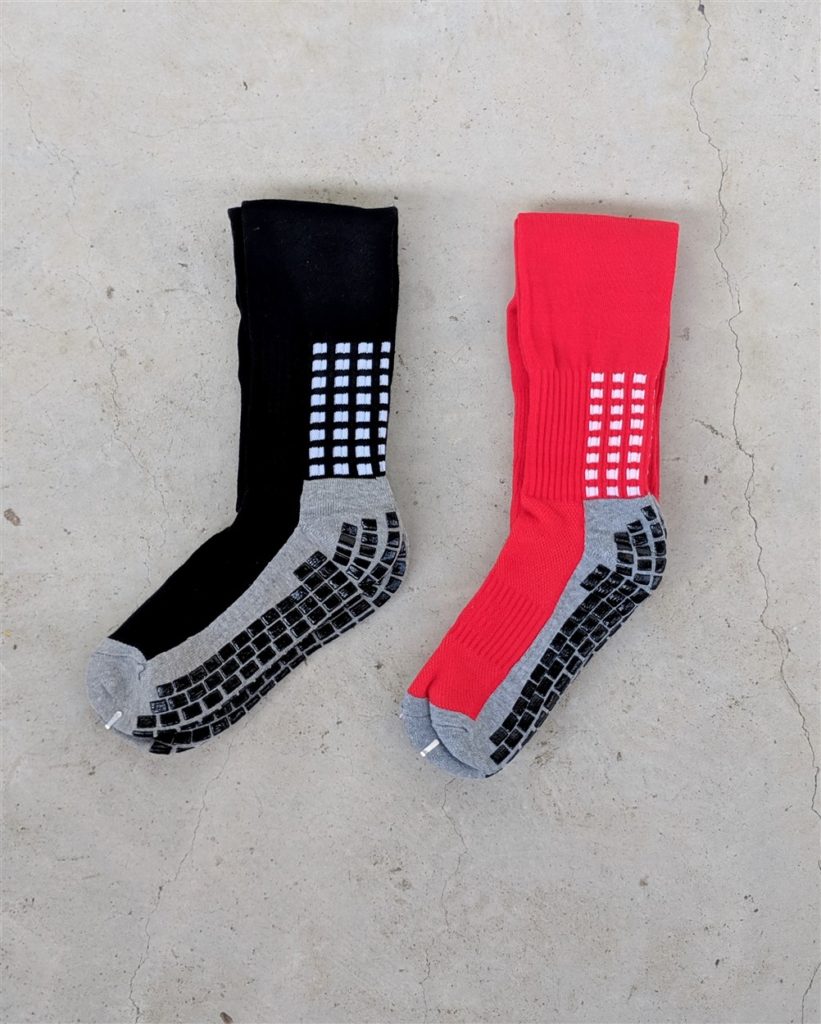 Who's H3?
Pronounced "Triple H", they're a sports apparel company based in Thailand who most likely are big fans of professional wrestling (sniggers). Much of their products involve football jerseys and accessories like goalkeeping gloves and socks.
What's in a pair of H3 Superb Socks?
Like any pair of grip socks, they intend to keep your foot planted in the boot during aggressive movements in a football match – especially when moving in lateral directions.
Superb fit
While they look almost identical to a pair of Trusox, H3 Superb Socks have found a way to improve on 2 key elements of the socks – the sock material and the grip elements.
For an unknown brand, I expected the sock to feel cheap – like a pair of old tennis socks. Even more surprising was that all socks come in only a single, free size (I'm a US 10). The socks stretch out perfectly when you put them on and conform tightly across your skin while providing a plush and comfortable feel.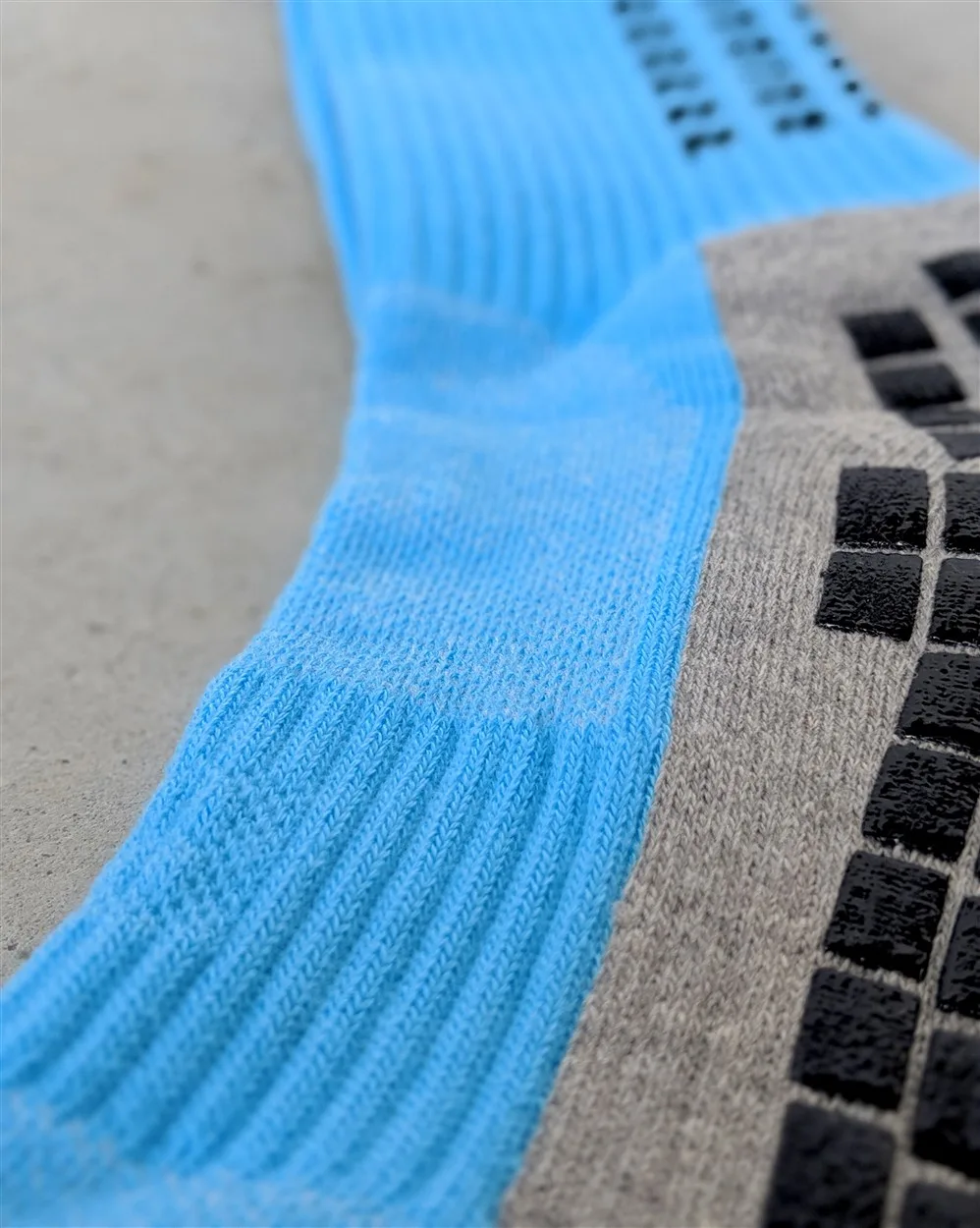 They're in no way a compression fit like the NikeGrip socks but definitely does a great job of hugging your leg and feet.
Grip for days
While many grip socks employ a coarse fabric to provide friction, the H3 Superb takes on a more aggressive approach for its grip element – a sticky and rubbery material on the underside of the sock.
Its grippy ability was evident when I tried to put on a pair of boots – the underside of the sock stick to the mouth of the boot when being brushed against it. You could feel a squeaky sensation merely from walking around in them.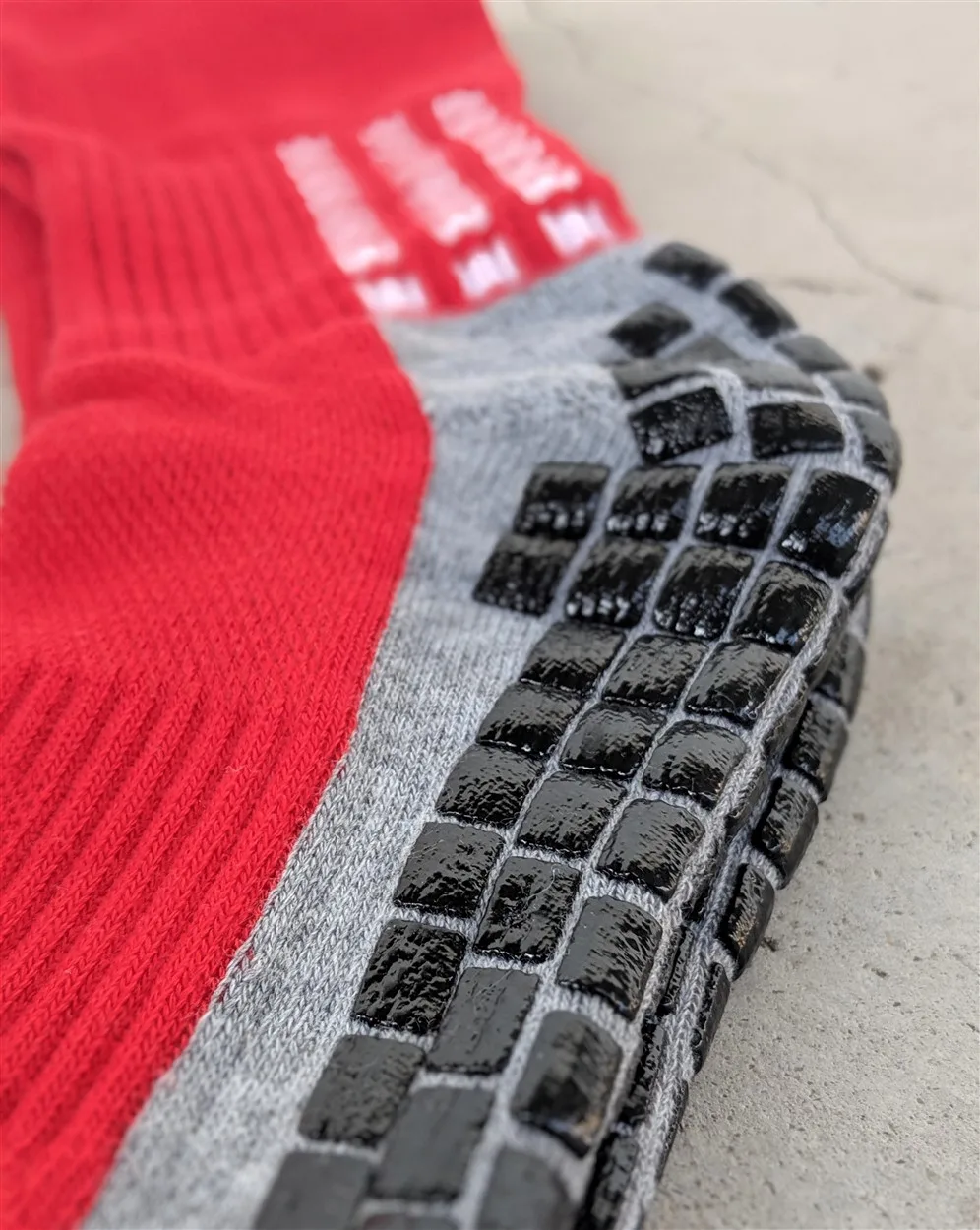 However, 5 minutes in to a match, and you'll hardly notice the squeaking and start feeling the grip take hold. My foot stayed in place with every sprint, change in direction and even when striking the ball. I loved it.
Do expect a little bit of the gloss from the grip elements to give way after the first wash but the grip pads will still continue a fine job in future games.
A worthy competitor
The H3 Superb Socks are an excellent entry to a growing category of grip socks. They come in calf-length and knee-high variations with 5-10 colours available for each variation ranging from white, black, red, green and more.
They're priced at SG$34.90 and SG$39.90 for the calf-length and knee-high versions respectively – a decent $10 less than Trusox.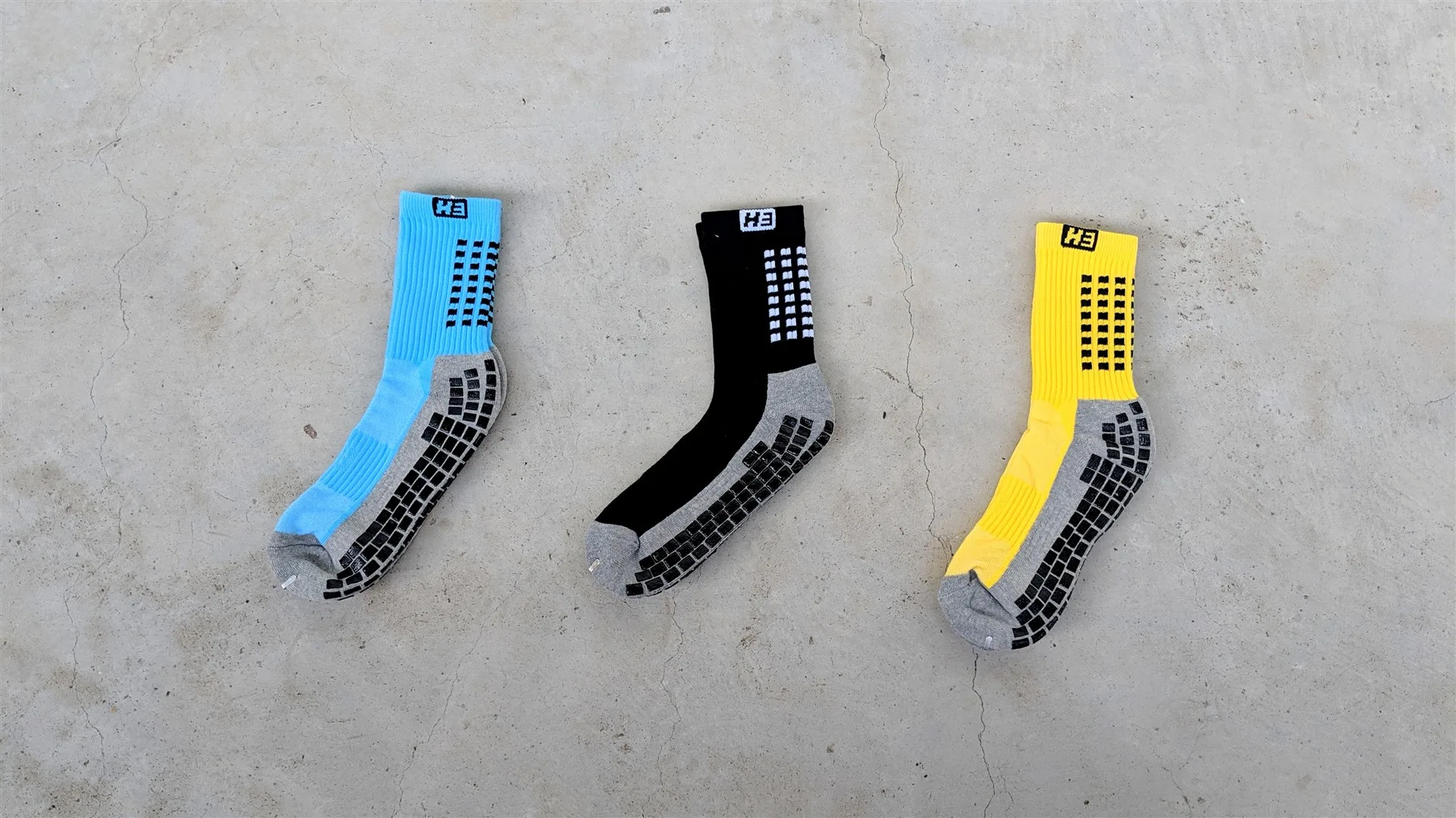 However, while I understand copying the iconic Trusox design would help gain some attention, I feel that H3 should have gone with an original design for what is an excellent product.
The faster they embrace their unique identity and climb out of their competitor's shadow, the better it is for these new Thai upstarts.
H3 Superb Socks can be purchased at the retail outlets of Premier Football in Singapore.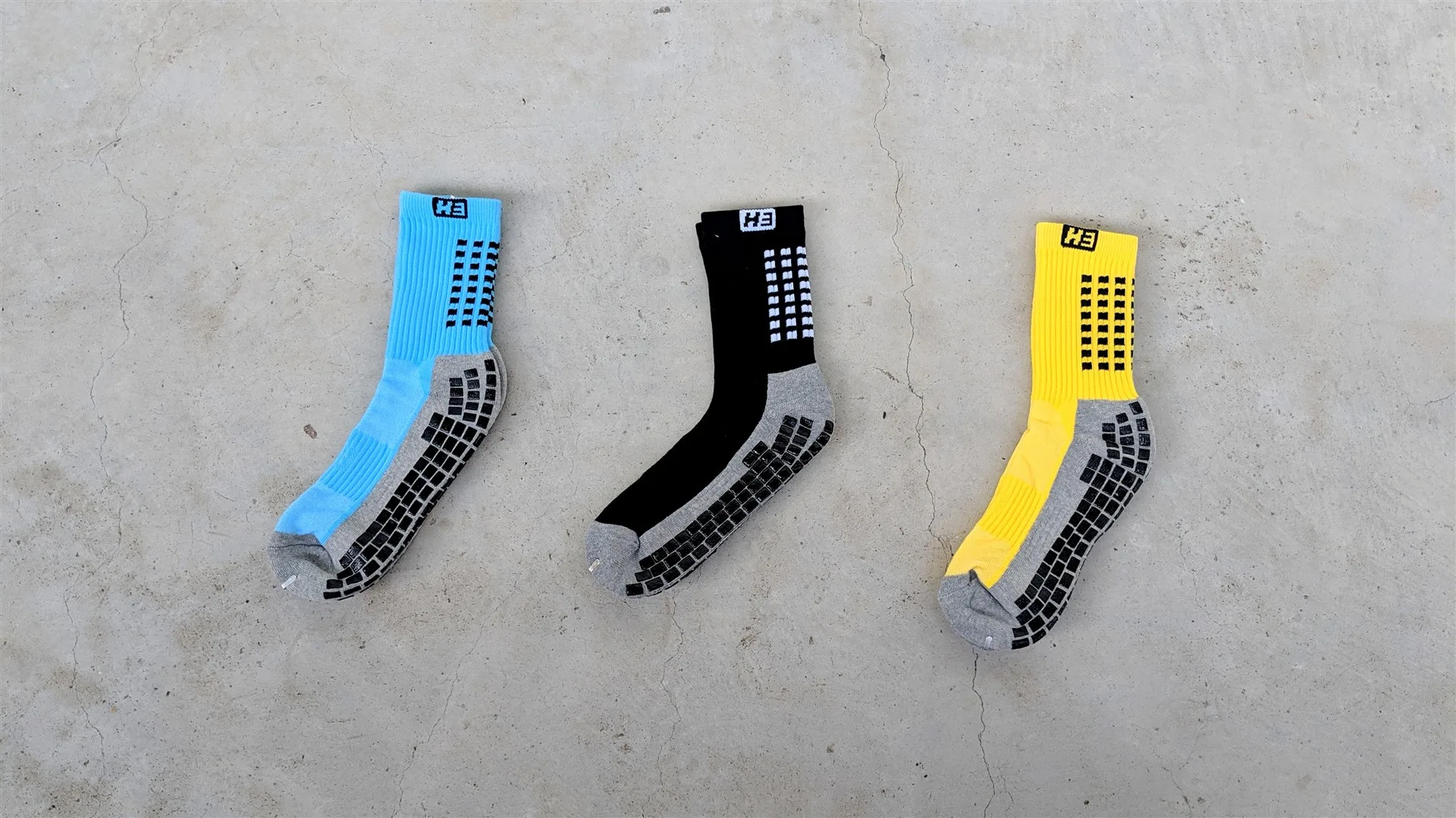 Final Thoughts
An excellent pair of socks for those who are looking for grip and lockdown.
The Good
Exceptional grip
Good sock quality