The latest jersey to drop by Nike is quite a sight to behold. The swoosh has harnessed the essence of the AS Roma's history and has imprinted a series of aerial map views of key moments in Roman history, from ancient times to present, to form a distinctive pattern on a fiery gold jersey.
"For 2018-19, our third kits have been exploring the cities these clubs represent, and in the case of Rome, what really makes it special is this long and colorful history, full of myth and legend," explains Pete Hoppins, Nike Football Apparel Senior Design Director. "We really wanted to delve into that and do it justice with this design."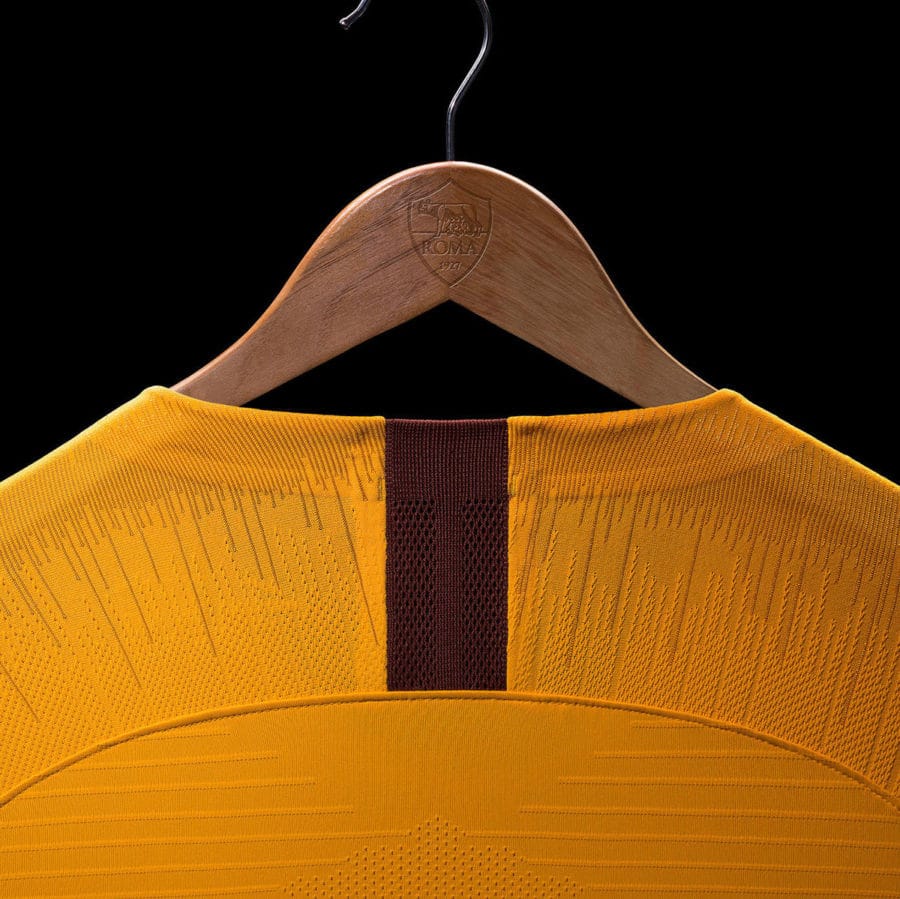 This isn't the first time Nike has placed a map on a jersey, having done so for Tottenham Hotspur this season. It seems that Nike is trying their best to hammer home the club's ties to its community though it does seem a little try-hard.
Are you a fan the AS Roma third kit? Let us know in the comments below.