Playertek available at Weston Corp
Track your performance, just like the pros, with the Playertek vest.
Football has changed drastically in the last several years. The sport has become more advanced in conjunction with technology to track nutrition and sleep, go deeper into tactical analysis and improve physical conditioning – just to name a few. One phenomenon that has caught the eye of many viewers has been the use of "performance tracking vests" on players in training. They can be spotted from a mile away, hugging the chest of a player while he trains for the big game over the weekend.
I've been privileged to have received a set from Weston Corp to take the vest through its paces. From what I've observed in player interviews in club channels, the data gathered from these vests usually track distance covered and the intensity of their runs to see if the player is under-performing, fatigued or perhaps, improving in their fitness from week to week.
How well did I fare in the games I played in? Let's take a look.
Playertek Unboxed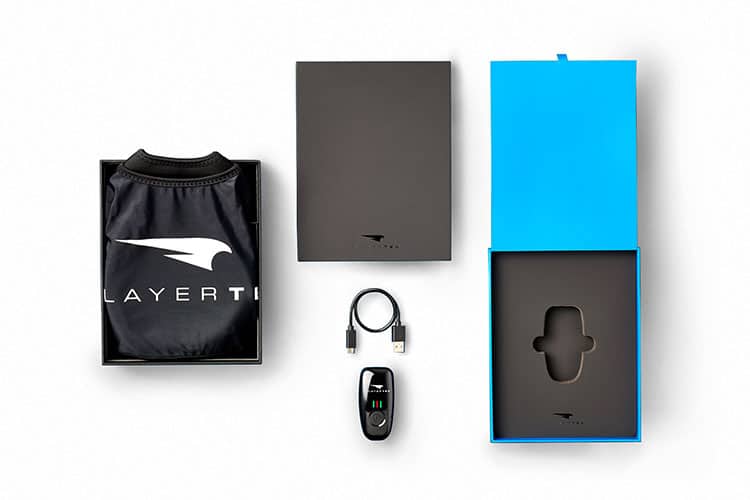 It comes at no surprise that the Playertek vest comes in an exquisitely premium box. For set priced at $249, I expected no less from the developers of this product – Catapult. Upon lifting the lid on the box, you'll find the vest, the tracking pod, charging cable and a simple guide informing you to download the app for iOS and/or Android.
Before you take it to the field, remember to charge the pod for at least 1 hour and register for an account on the app. You would be required to pair the pod with your mobile phone to sync the data to the app. FYI, the pod lasts for over 6 hours on a full charge so you can go without charging from game to game. With all prep work done, you're now ready to track your performances like a pro.
View this post on Instagram
Getting Started
Slip on the tracking pod into the back of the vest and turn it on 5 minutes before your game or training session for it to get its bearings in your surrounding area. You shouldn't face too many problems putting on the vest as the front is made up of a thin, stretchy material while the back is constructed of a thicker, foamy fabric.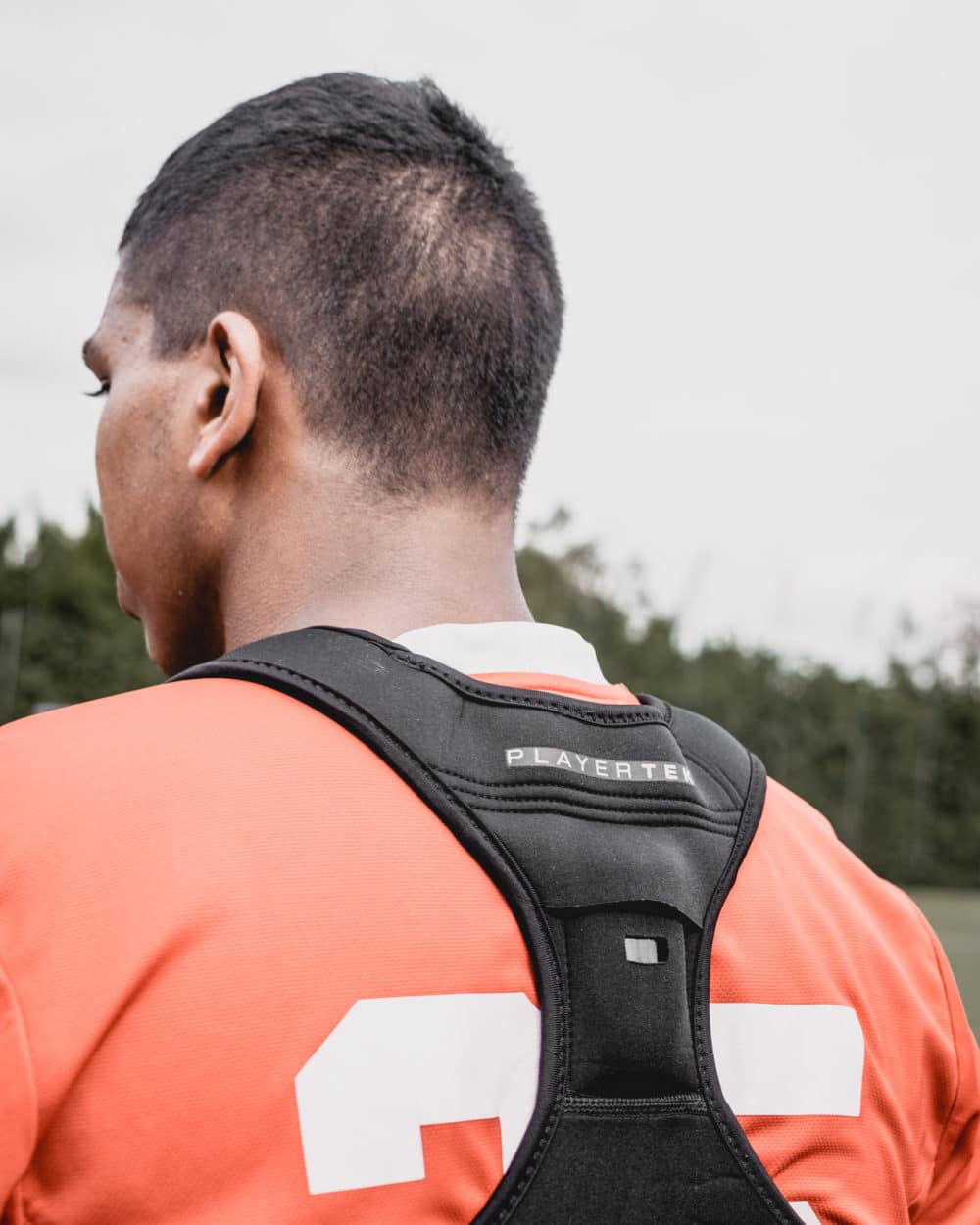 The vest fits snugly without causing any breathing problems but I did feel a bit warm in them for the first 10 minutes despite me testing out the Playertek vest at night. This is Singapore-style humidity, after all. But after the first 10 minutes, you won't even notice that it's there.
Once you're done with your game, it's time to sync the data between the pod and your phone.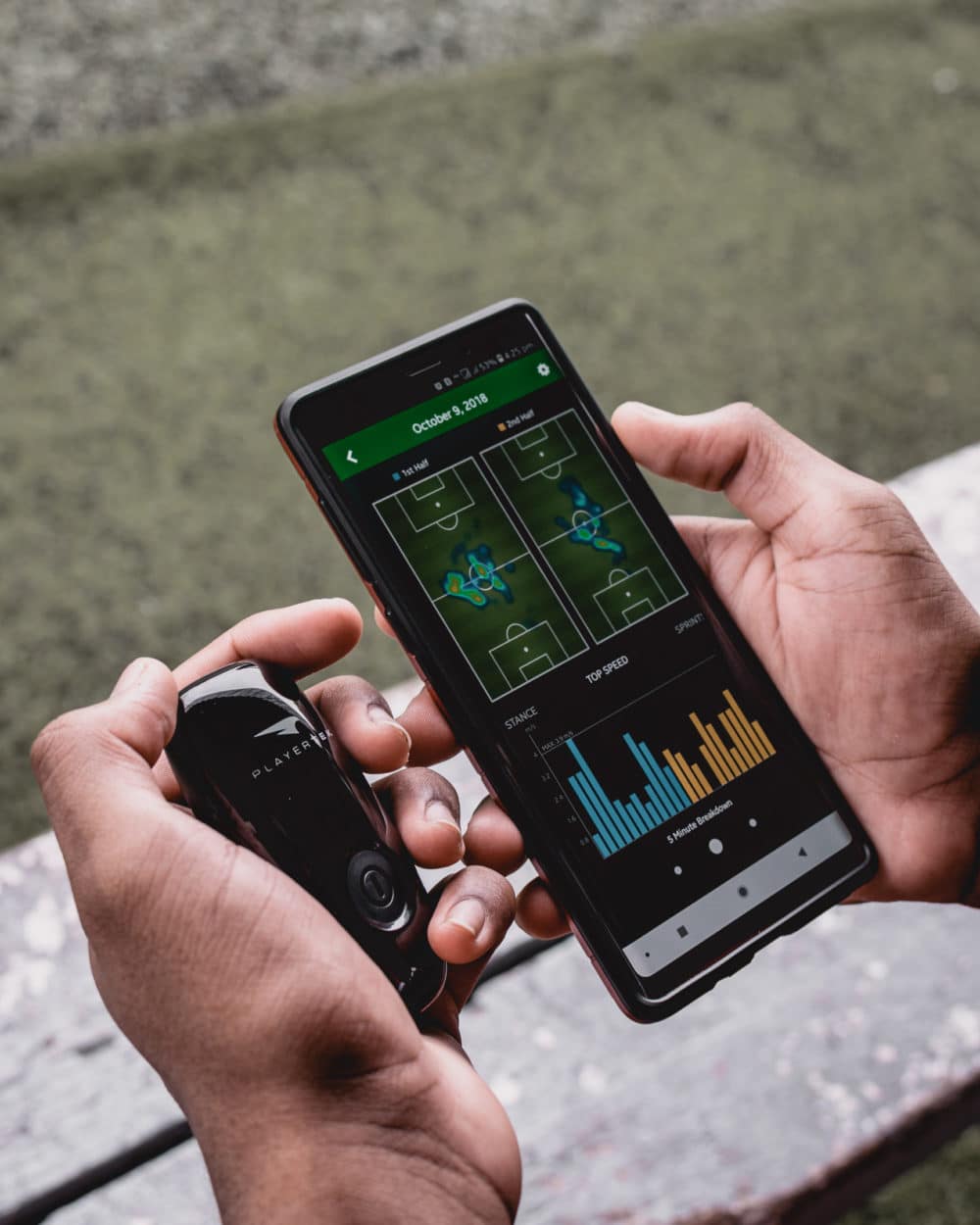 Performance Data in Your Hands
If you love your numbers, I'm sure you'll love looking at the data available to you after your game. If you don't love numbers, have no fear as the app is seamlessly designed to make sure that the information is presented in the most user friendly way possible in the form of tables and graphs.
Playertek's GPS is pretty accurate. In the photos below, it features my stats from an 11-a-side game whereby I played in defensive midfield in the first half before switching to a pressing box to box midfielder in the second half. Notice the lateral line across the outside of the penalty box in the heat map on the left? That was the area I patrolled when moving up for set pieces. You'll also notice the distance covered, number of sprints and the intensity of those runs recorded on the app. Pretty impressive stuff all round.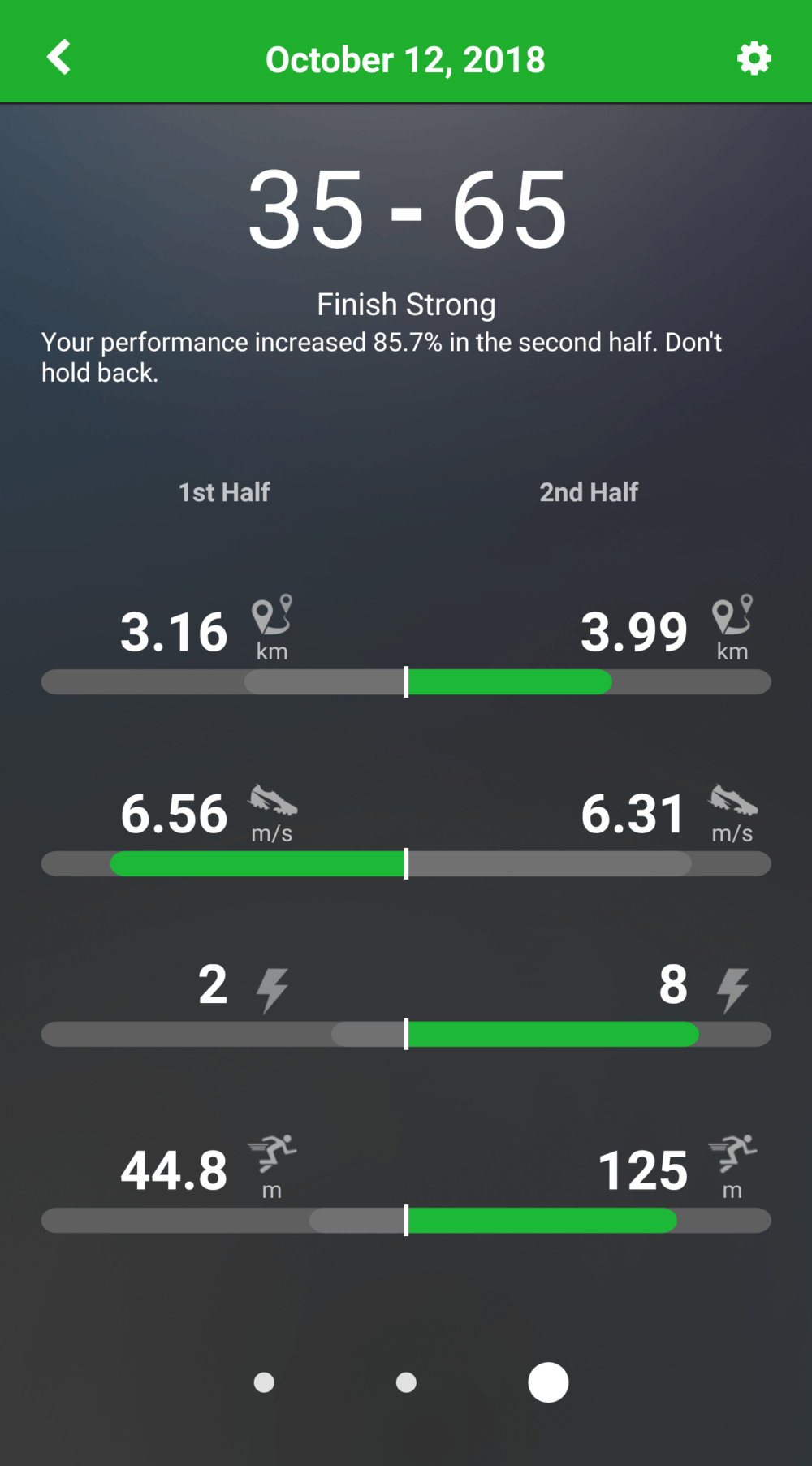 Keeping It Social
What is football if not a social sport? Playertek revels in this with an ability to compare your stats against other players around the world. Got friends with a Playertek vest too? Add them to your app and you can create a mini league where you can compete with your mates on who's run harder and faster this past season.
It was humbling to know that I as only within the 20th percentile when it came to distance covered this season. I'm sure it'll be harder to catch up with the upper echelons of the database but it was a good reminder for me to work harder with every game.
From Premier League to Sunday League
It's not only the professionals who are gunning for trophies. The Playertek vest would work equally well for Sunday League regulars who are looking to eke out that little bit extra from their play. Having a way to track your runs and distances is a fantastic way to set benchmarks that can be achieved through the season. You can also use the heat map to see if you have a tendency to stray out of position midway through your match.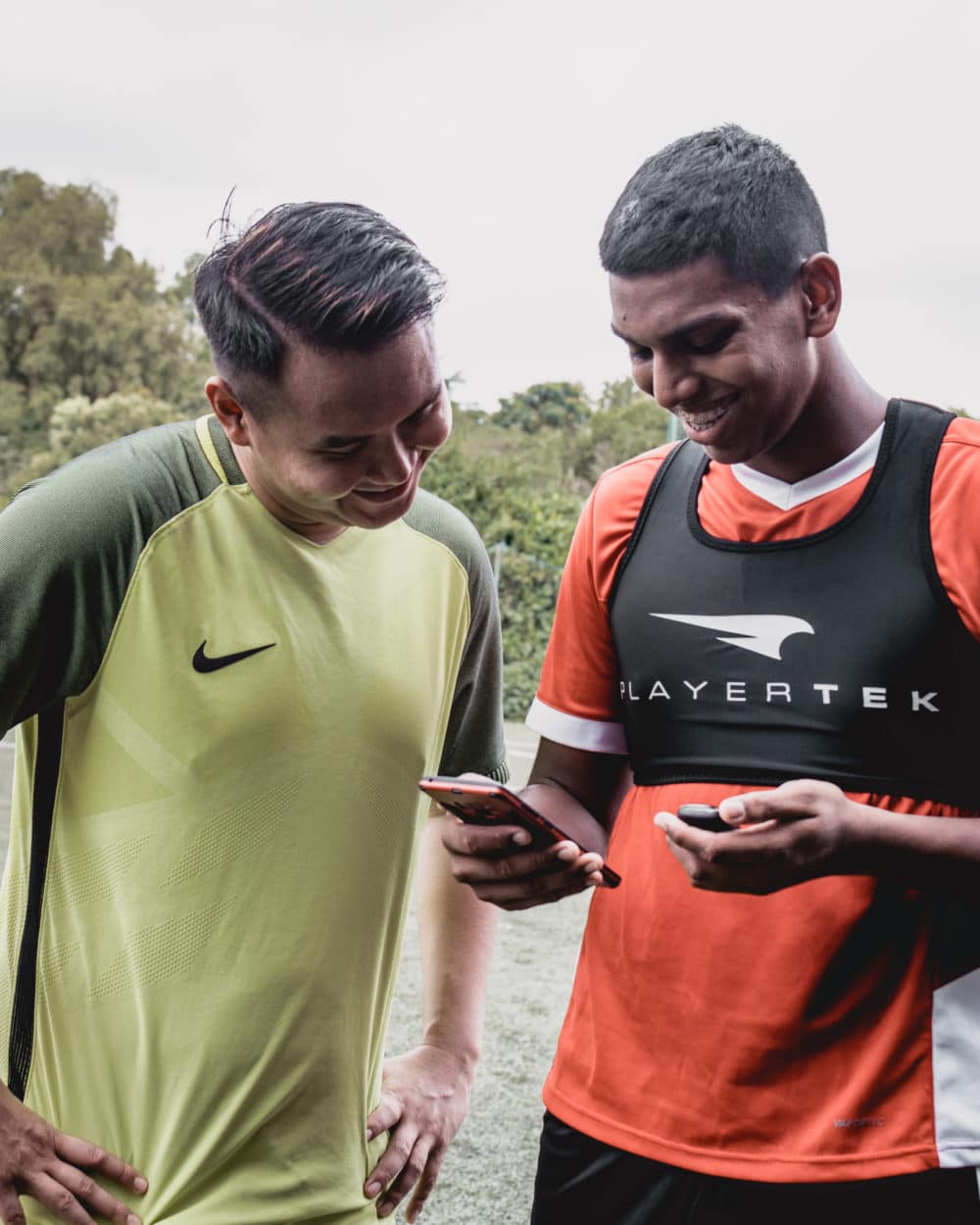 A quick note if you play 5-a-side. The tracker isn't as sharp to track your movements in a smaller setting. While I usually clock in 5-6km in a 2 hour 5-a-side game, it only managed to register about 1.5km on the app. The app does prompt you to input the measurements of the pitch when you sync your pod but it's not very accurate on a smaller pitch. Perhaps I'm doing it wrong and if so, do let me know in the comments below.
Either way, Playertek is an excellent tool for the common player to move up a gear or two in their performance and fitness levels. If you're serious about your football, vest up.
Final Thoughts
A world class device, usually reserved for the pros, is now available for the every day player. A must-have for those serious about their football.
The Good
Detailed performance data
Accurate tracking of your 11-a-side game
6+ hour battery life
Ergonomic design
Stats benchmark vs friends and other users
The Bad
Pricey at $249
Doesn't track 5-a-side games well
Playertek available at Weston Corp